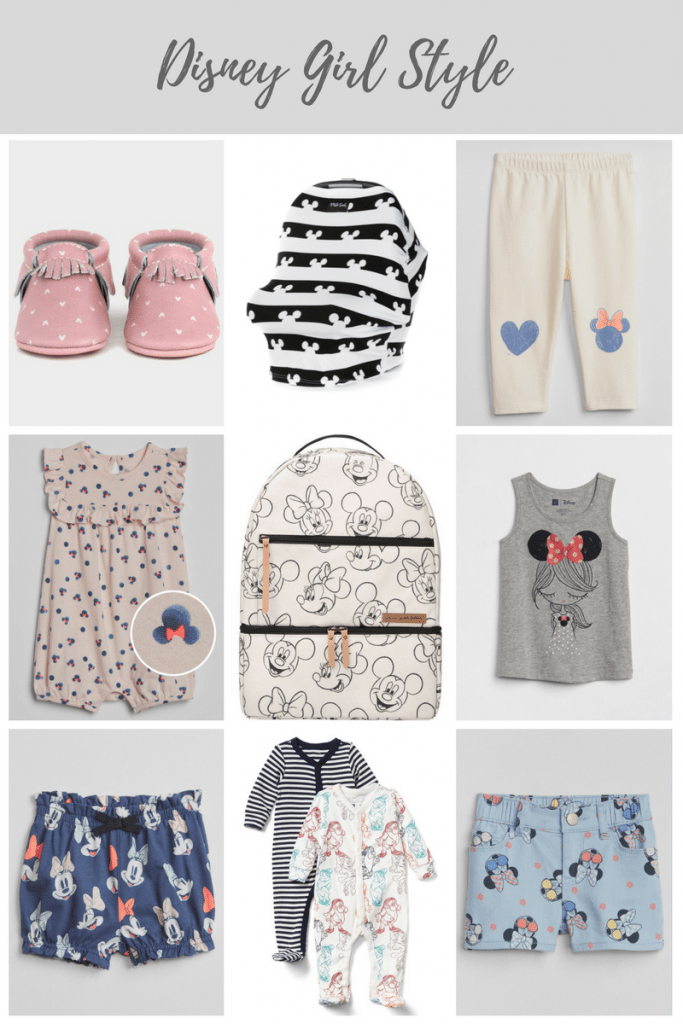 If you have been around here for any amount of time you know we love Disney! In fact, once we announced our pregnancy (which was in Disney World) so many of you started tagging me in all the cute baby Disney things! I have never felt so loved or so known! I simply cannot get over some of these adorable Disney baby collaborations that are popping up all over the place! Our littlest fan girl will be heading to Disney at some point and she will be rocking the Disney style! Literally everything on this Thursday Links is on my baby registry OR I already own.
I have wanted a pair of Freshly Picked Moccasins for YEARS! I've been following them since before they went on Shark Tank & seen them grow over the years. Now we have a little girl on the way and they have collaborated with Disney just in time!! I already have these little guys sitting in our nursery waiting for our little girl to get here! I'm so obsessed and really also in love with everything else in their Disney line!
For nursing, for napping, for living the Disney life. I love this classic cover so much!
I mean, baby girl will rock these. If they had them in my size I would be all up on them!
Before we found out we were having a girl I saw this online. We both thought we were haveing a boy and I was making boy plans in my head. I told Bruce " Well, if this baby is a girl we can buy this!!" hahah.
So it is no secret that we love Disney and our baby girl will be taking trips to Disney at a young age. I mean, she has a uncle who works at Disney – she was born into this life 😉 I am SO in love with this bag! I think it is not only perfect for walking around Disney but also just the day-to-day!
Is is like Disney girl inception. Wearing Minnie ears while wearing a shirt with a girl wearing Minnie ears with a shirt with Minnie ears… I love it!
They will fit over any diaper and be adorable.
Even when she is grumpy, she will be so cute with this grumpy onesie! haha. I love it too much.
Cannot get over the sunglasses on these Minnie shorts! She will need some sunglasses of her own to go with this outfit!