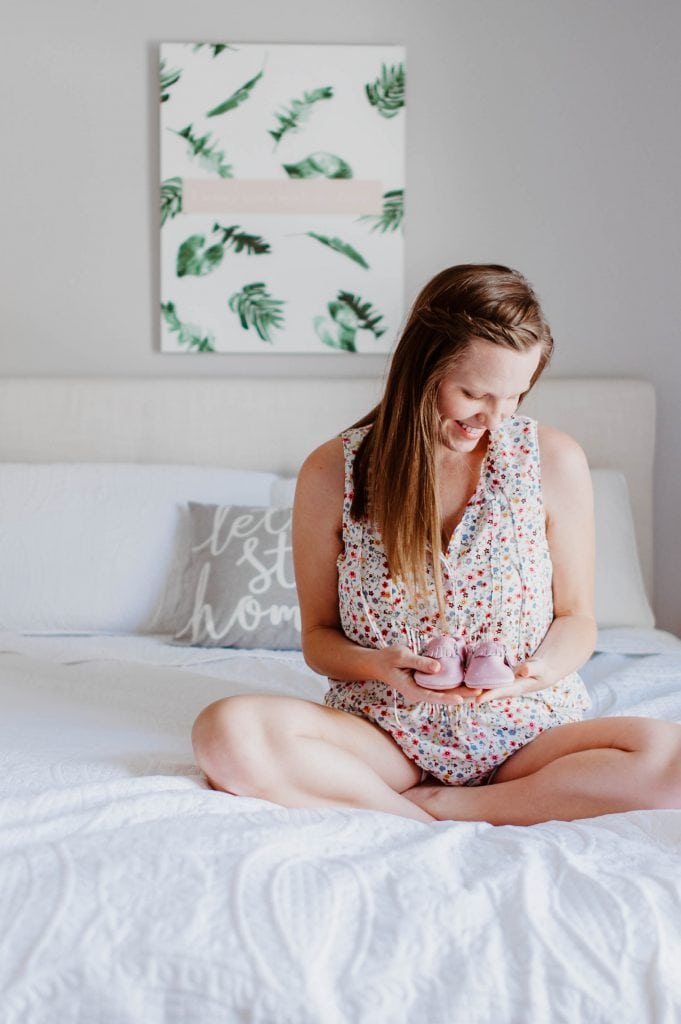 Ask Elizabeth: When did you know that you were ready to be a mom?
I think I've always known I wanted to be a mom. I was the oldest of 4 kids and took on a maternal roll in the lives of my two little sisters and my little brother. Not out of necessity likes some big siblings have to –  my Dad & Mom were the best and we always felt loved & supported – but just out of my role as big sister. I still fight the urge to try to fix my little siblings problems or take care of their needs. They are all in their twenties – smart, fun, creative, and extremely capable!
I also always loved my relationship with my mom. For one thing, we are pretty darn similar! We have a lot of the same likes and dislikes and our communication style is almost the same. As the oldest, I felt a lot like I was on the same team as her as her second – the Dwight to her Michael. But I always knew that I didn't have to do things alone, she would always talk through any situation, any problem I faced with me. I always cherished that and a part of me always wanted to have that with my own kids. To pass on the legacy, to share the wisdom I had learned over the years.
But then I got married and started my own business (this very blog you are reading!) Bruce and I were not ready to have kids right away. We felt like we were so young and still had so much to learn. We were focused on our relationship, our jobs, and our friendships. We liked the life we were creating, it was comfortable, and we were busy. Adding a child to the mix felt so overwhelming. We didn't feel pressured to have kids when all our friends started having babies, we just rejoiced with them and continued doing our own thing. Just to preface, I don't think there is anything wrong with not wanting to have kids. In fact, there were a couple years I didn't know if we would have kids. We loved our marriage, we loved what the Lord was doing in our lives & friendships & jobs, and we didn't feel any pressure or desire to grow our family. I was also afraid of the sacrifice of having a baby. I was afraid of everything I would have to give up and say no to. I was afraid of how it would change my life, our life.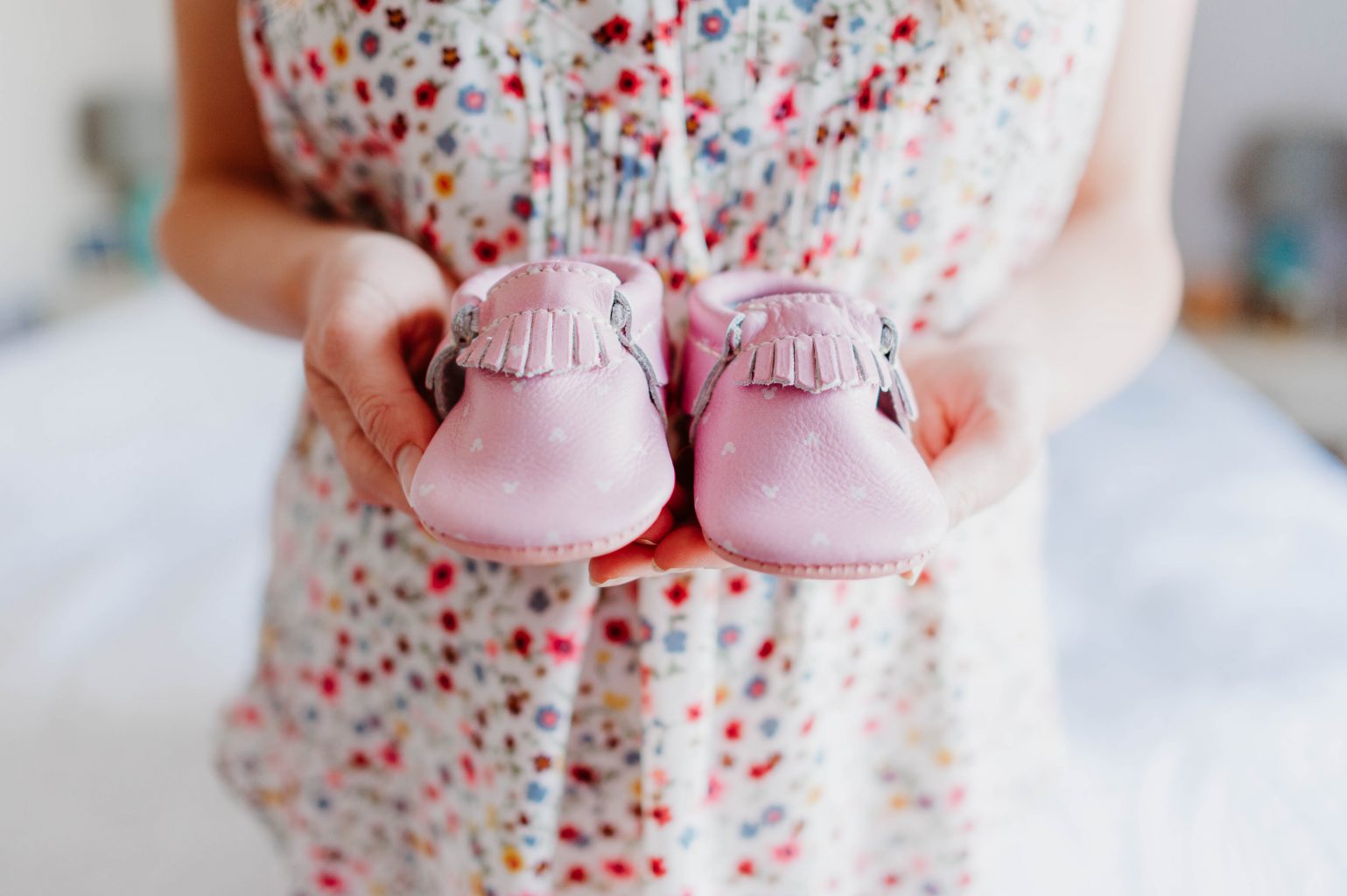 One day it all changed. Now, I didn't stop being afraid of everything, but I started looking at things differently. I started thinking about bringing our kids to Disney and experiencing the magic through their eyes. I started thinking about their graduations and weddings and babies (yeah, I I am a super big picture thinker! hahah) I started thinking about how great my job is to be able to be a stay at home mama and still do what I love. Bruce and I started thinking & talking a lot about the future and what we wanted in our marriage and the conversations started including kids. Until one day we both knew that this was the next step in our journey – we wanted to be parents.
Now I know everyone's journey to parenthood is not the same. Some people become parents before they were ready, others know they are ready but the path to parenthood is long, disappointing, and full of sacrifices and trust. But one thing I do believe is that the Lord prepares our hearts in His timing. Our call to parenthood may begin crying while looking at a positive pregnancy test or it may be placed in our hearts years before our arms will hold our child. Either way, there is a transformation. I don't think anyone is ever 100% ready, but that's just part of the adventure. The risk!
We started trying (or should I say we stopped preventing) and were expecting things to still take awhile. But the next month I found myself standing in our bedroom with a positive pregnancy test in my hand. Parenthood was now part of our story. No matter what happened to the baby, there was life growing inside me and Bruce & I were parents.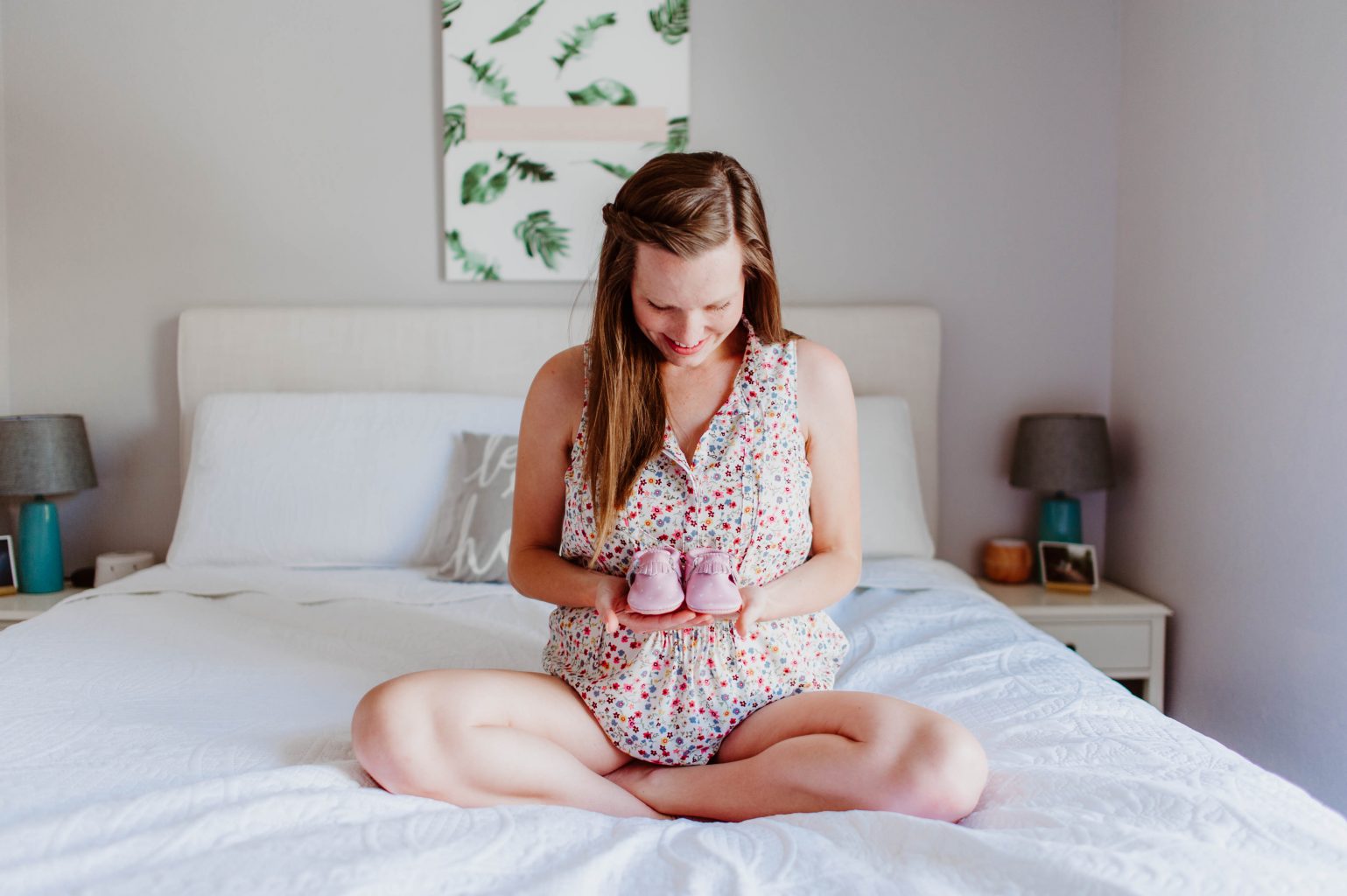 To be honest, I am still afraid of a lot of things about motherhood. As I sit here and write this, I can feel our daughter moving around – kicking me in the side and causing me to readjust. It is so surreal. Soon she will no longer be in my womb but in my arms. It feels so right even though there are so many unknowns.
All I want is our daughter to know she is fiercely loved, valued, and supported – not just by her father & I, but by the Lord her Heavenly Father. I don't know everything about being a mama but I refuse to let fear steal this joy away from me. The Lord is faithful and I trust Him & His timing. He will equip me for every good work (Hebrews 13:21)
So maybe the desire to be a mother was always somewhere in me but it wasn't awakened or highlighted until now. And now? I cannot wait (no matter the fears that I still have) to be a mama to this little girl!! PS: If you are wondering about the adorable Disney shoes, they are the Freshly Picked Classic Minnie Ears!
I'd love to know what fears or thoughts you have about motherhood – whether you are a mom yet or not. I think it is so important and fun to share our stories. Each one of us has a different experience and we can all bring something to the table to encourage, uplift, and inspire!! Leave your thoughts in the comment section below!