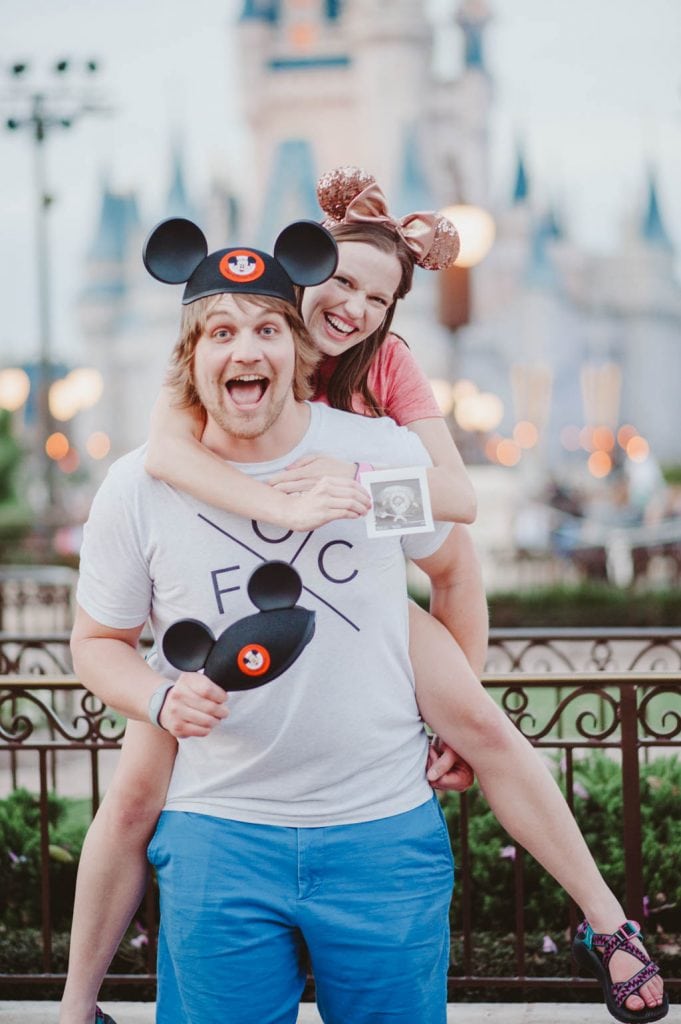 The word is out! We're having a baby! I announced it on Instagram last week while we were still at Disney. Then I shared it on Facebook for everyone who isn't on Instagram (and with the algorithm even my mom didn't see the announcement for a couple days. Disclaimer: She already knew anyways!!) But I realized I hadn't officially shared on the blog! haha. I shared a Mom Valentine's Day Style post and a post on all the things I bought for my First Trimester but I didn't share the announcement & photos we took! Here they are now folks!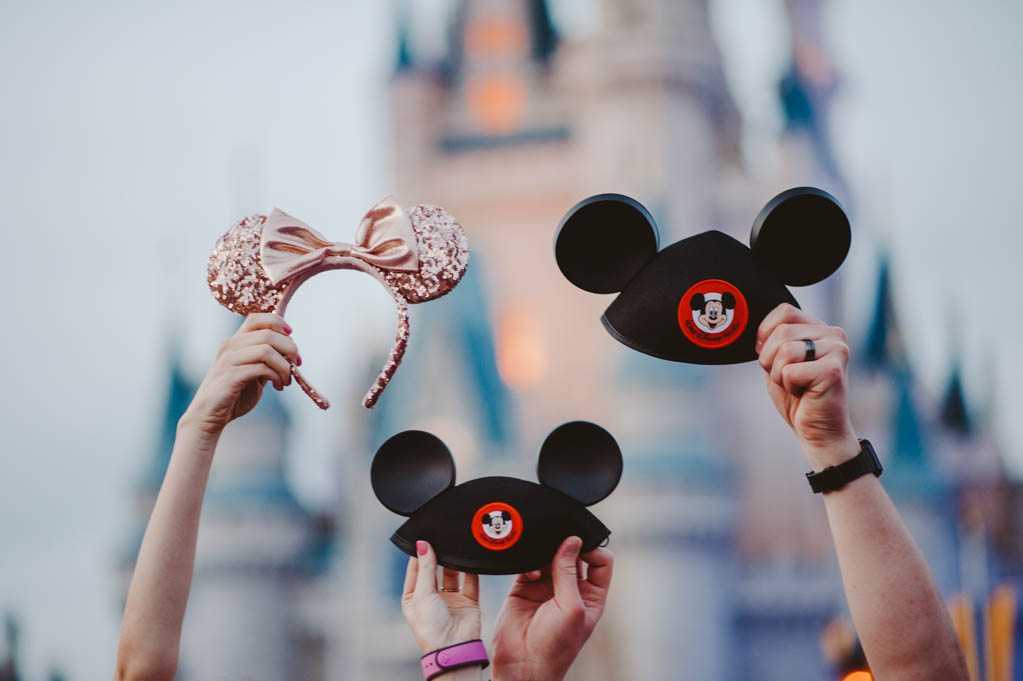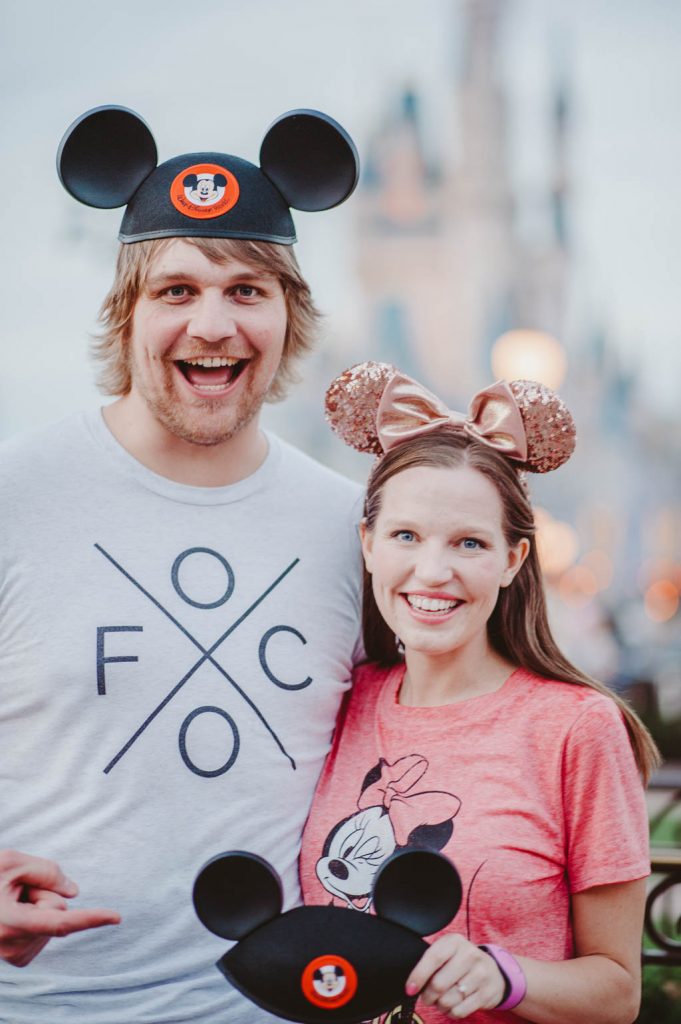 I'm 15 weeks today which is pretty exciting. I am officially out of the first trimester and SO THANKFUL. I'll go more into everything about my first trimester in a blog post next week but it wasn't my favorite, I'll tell you that! haha. Speaking of that post – if you have ANY questions to ask me for my first trimester post – feel free to ask!! You can do so on this IG post or leave a comment on this blog post!!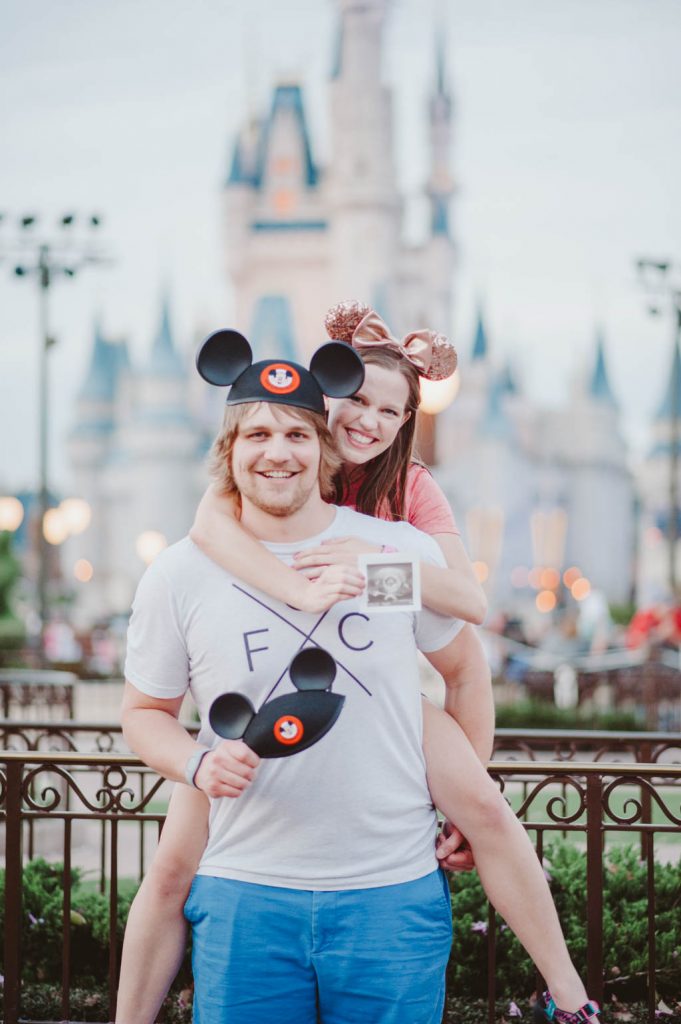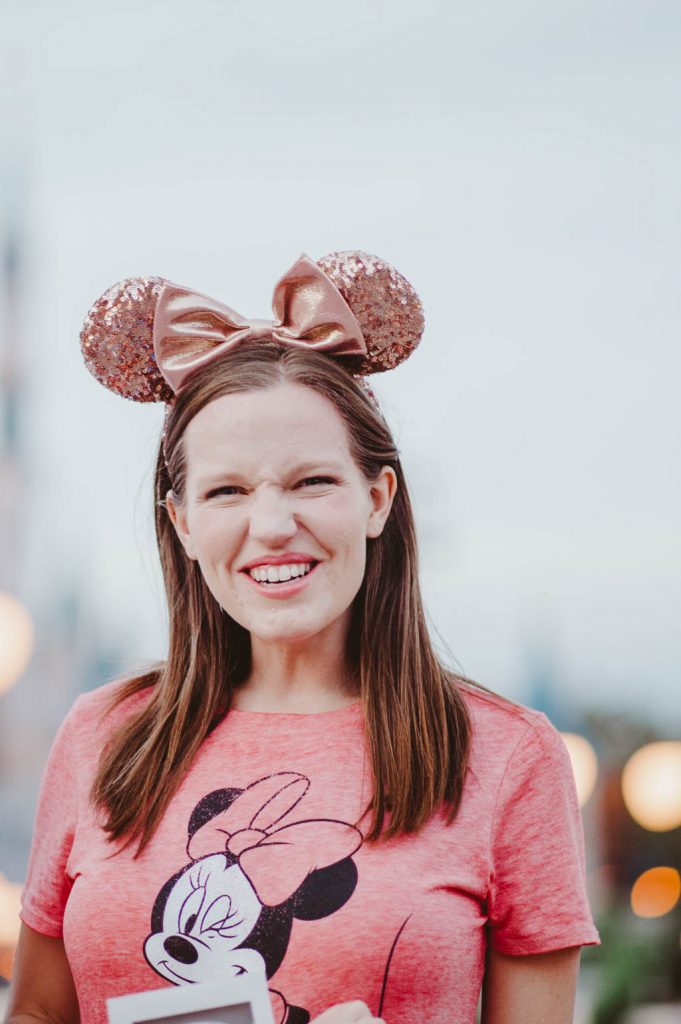 We didn't plan this trip to take these pictures (as a couple people have asked) In fact, we planned the trip months before we knew we were pregnant! We went with Bruce's family on family trip to escape the cold winters of Chicago and Colorado. Once we knew we would be 13/14 weeks preggo on our trip, we thought it was perfect timing to share the news! Plus Disney holds a huge place in our hearts and it was just more magical to do it there!
Baby Mayberry is Due August 14th – just days before our 6th anniversary. We couldn't be more excited for this new adventure. We totally don't know what we are doing and still need to research all the things – but I guess that's why babies take 9 months – we've still got 6 to go!