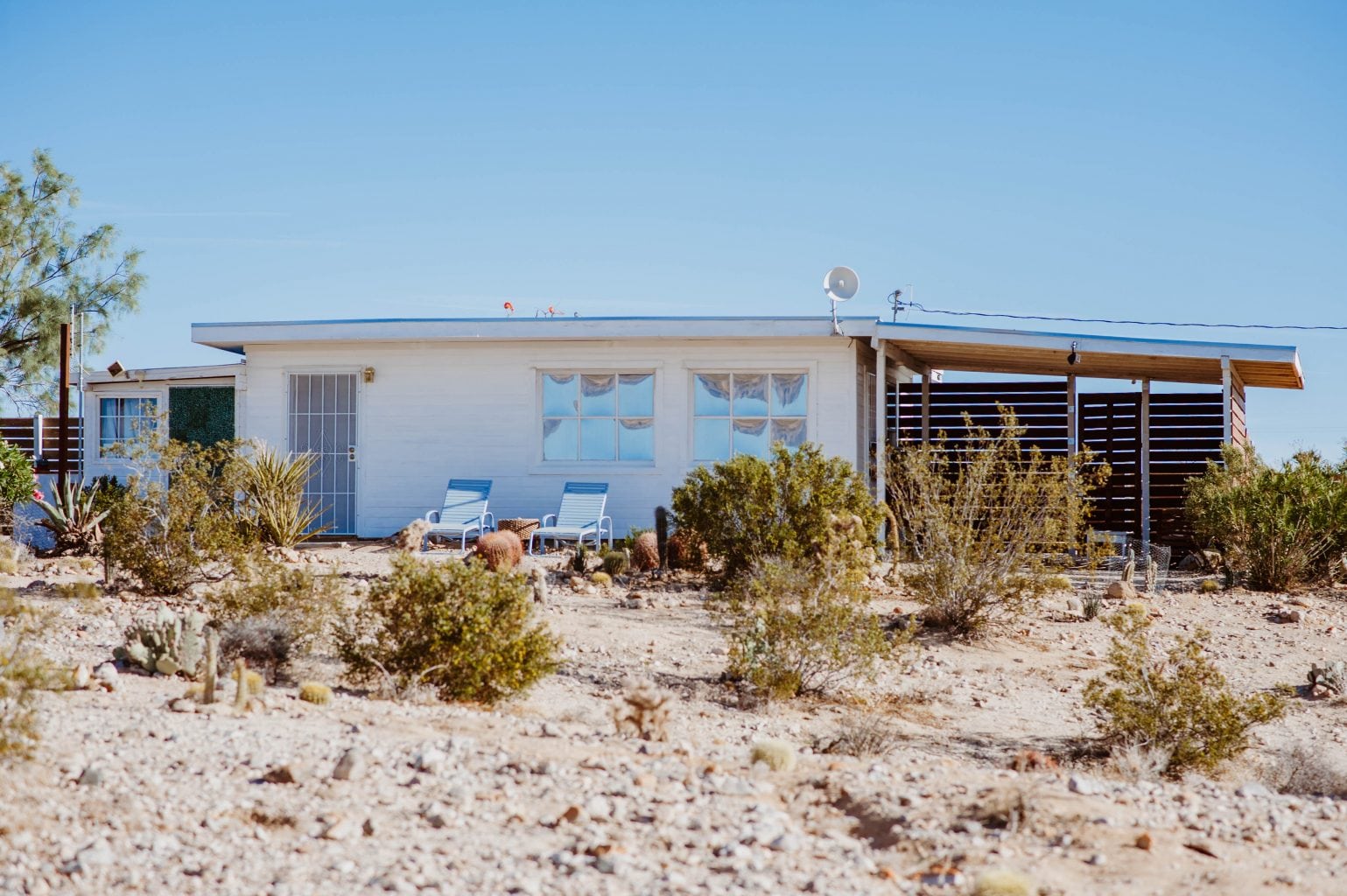 It all started when I got an email about cheapo plane tickets and I realized I could hit up my dear friend Amy on the West coast for a whopping $130! I messaged her and asked when/if I could come visit 😉 It was so fun to not only get a change of scenery, but also just spend time with Amy in person. See, there are several bloggers I communicate with all. the. time. but we never get to hang out IRL. It was such a treat to be able to do that.
Once the tickets were booked, we knew we wanted to get in an overnight somewhere fun. Somewhere we had never been. Somewhere we had always wanted to go. And that somewhere was Joshua Tree! I've oohed and aahed over photos from Joshua Tree for years now and always loved the look & feel of the desert. On our Las Vegas trip we went to Seven Magic Mountains and I fell in love! So into the desert it was! Just a couple hours on the road would take us from the coast into a whole new terrain!
Timing wise, we were a little late on booking an airbnb (because sometimes trips are more last minute!) and apparently the week I was going to Cali was also the week of Coachella (oops) So a good chunk of the airbnbs we liked were full. BUT we found one night here at the Cactus Mountain and booked it right up because not only was it cute, it also had an Instagram (winner in my book!) and was right where we wanted to be!
Just scroll through the pictures and you will see we made a great choice! The views were stunning as was everything inside. We had all we needed for our little getaway and even hit up the grocery store down the road for dinner & breakfast at the house! With this little guy as our home base, we went into Joshua Tree National Park Tuesday & Wednesday to walk around and explore! It was the perfect little overnight. We could have easily stayed longer, but we packed as much into those days as we could! All three of us girls (don't forget baby!) had a blast and it was so refreshing to get away.
PS: If you want to get $40 off your first airbnb stay, sign up with this link!!
PPS: The shirt I am wearing is this Saguaro Sunset Relaxed Tee from August Ink. I am wearing a medium that I tided up to fit the baby bump. I'm pretty much obsessed. Clearly.