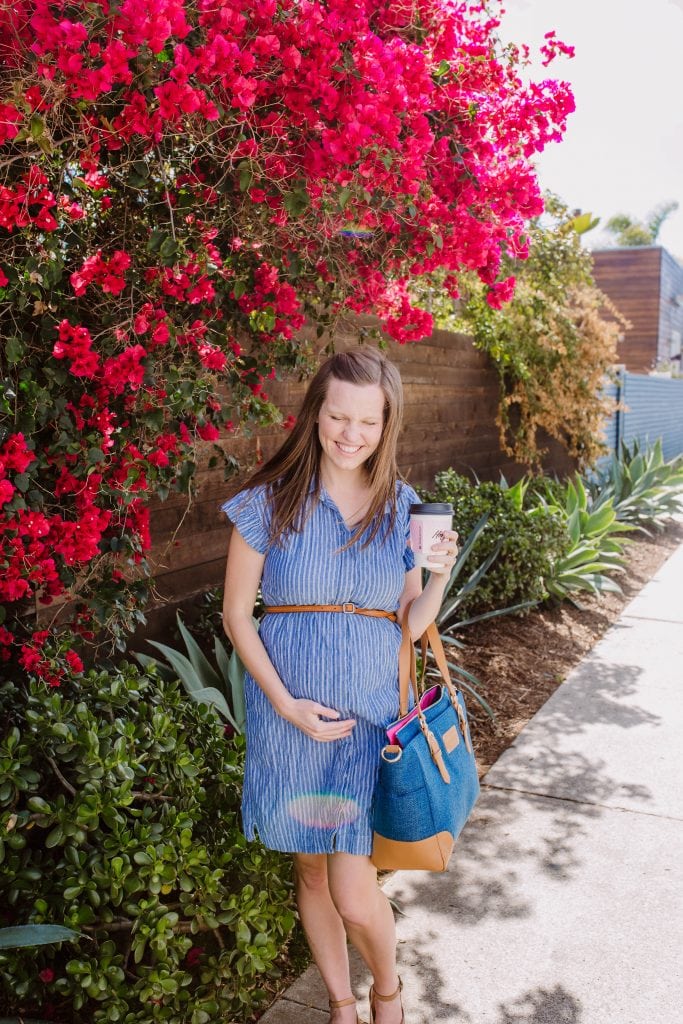 LOCATION: San Diego, CA
OUTFIT DETAILS: Old Anthropologie Dress ( Similar here, here, here) || Sofia Chaco Sandals || Austin | Fowler Reagan Bag
The weather was beautiful while I was in San Diego. One morning we woke to cloudy skies that let out a good downpour, but everything was cleared out by 10. This was that day and you can clearly see that the sun was shinning! I couldn't get enough of all the flowers and greenery everywhere. Colorado is beautiful but it is brown most of the year. This week of color was enough to have me ready for new growth this summer! #bringontherain
I brought my new Austin | Fowler bag with me to San Diego. It was the perfect size for my free personal bag on Frontier and I knew it would be perfect for carrying around my camera on our adventures. What is not pictured is the over the shoulder strap that I made use of in the airport! This bag technically is a diaper bag, but it doesn't just have to be for that! I used all the organizers to carry my plane snacks, my book, my laptop, my headphones, and my camera for flying. I even got several complements on it on the plane because my seat mates loved how organized it was! I am excited to use it also when baby girl comes because I know I'll be carrying around a lot more things with her!
I also couldn't love the color more. I am all about the blues with the leather brown – hello everything in my closet! haha. It goes great with this Anthro dress I picked up last year which still fits the baby bump! Quite a few of my dresses are making the maternity mark for now so bring on the warm weather so I can wear them as long as possible! haha.
Anyways, I am absolutely thrilled to give you a chance to win an Austin | Fowler bag of your own! It has been awhile since we had a giveaway over in these parts and I am so excited to thank you for being her and get this back into one of your hands!! Entering is SUPER easy, just use the form below! Giveaway ends next Wednesday at midnight! Good Luck!