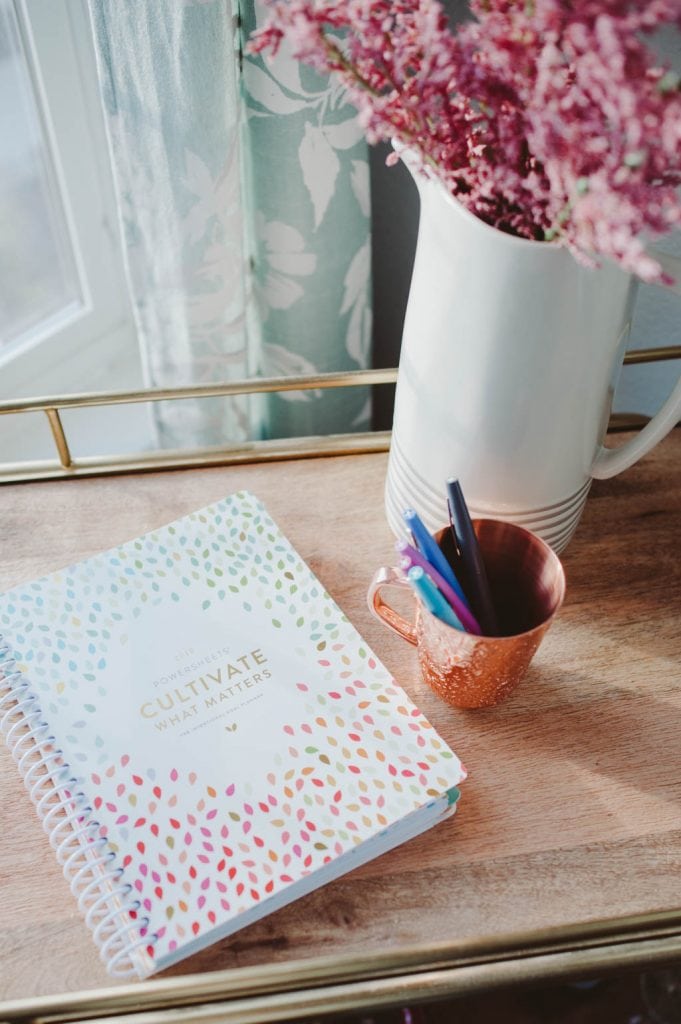 And just like that a new month! February is a short one and when you take a week long vacation in the middle of it, the rest of the days fly by! haha. I wanted to share with you our March Goal Check-in after sharing February's with you last month. It not only is great accountability for me to review each month and look towards the new one, but it is also fun to be able to encourage you to do the same. So often we jump into the new day and new season without looking back on what we learned in the days and seasons before. This is a place to do that! AND if you are wondering, I'm using (and sharing photos of) Lara Casey's Power Sheets. They are the BEST for goal planning and I love using them each year.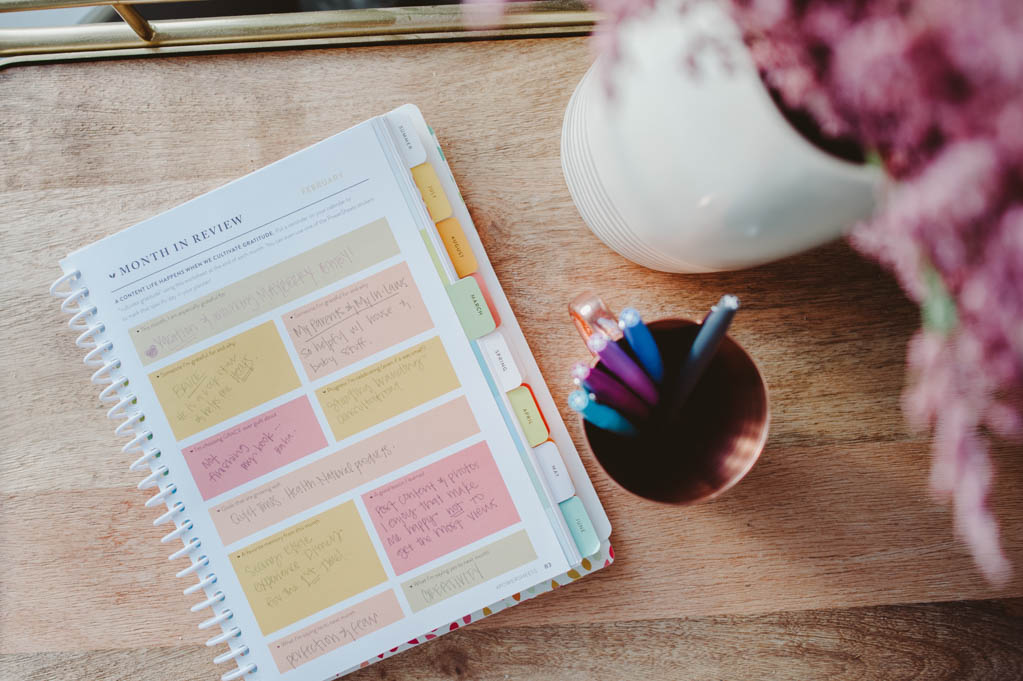 Looking Back on February
Announcing our pregnancy was the best gift that February held! While Disney was obviously magical, being able to share the news of our littlest was so fun and freeing! Not only could I explain my 10 week long "sickness" (also known as the first trimester) but your responses have filled us with such joy! We've been so loved and supported as we go into this new season! My word for February was "celebrate" and I said that because I knew we would be able tot finally announce the news and we would just be able to celebrate this new season!
Goals That are Growing Well… 
Quiet Times. I'm LOVING the She Reads Truth Lent study and even signed up for the study subscription this year to always have a study to work on! I think this will help encourage me to make daily quiet times and provide me with a community who is reading the same thing along with me. It was an investment in my relationship with the Lord, my heath, and my goals! I'm really excited about this!
Heath. I am eating for two these days but mostly veggies and fruit! We take so many trips to the store to stock up on more fresh foods! I'm also into those smoothies – so darn good.
Natural Products. Each new purchase fits my desire for better ingredients. I am loving cleaning out my bathroom shelves for better products before baby comes!
I'm Choosing Grace over Guilt…
Not finishing book #2. February is a short month – it's harder to finish a book. Plus I didn't bring it to Disney so that was like a whole week less of not reading..
Making Dinner every night. I don't know why I thought that was a great daily goal for this season! I'll be honest, if I make dinner 3 times a week I feel like a winner so I should have started there! haha. This pregnant lady is unpredictable when it comes to dinnertime. More often than not cereal sounds like the best option!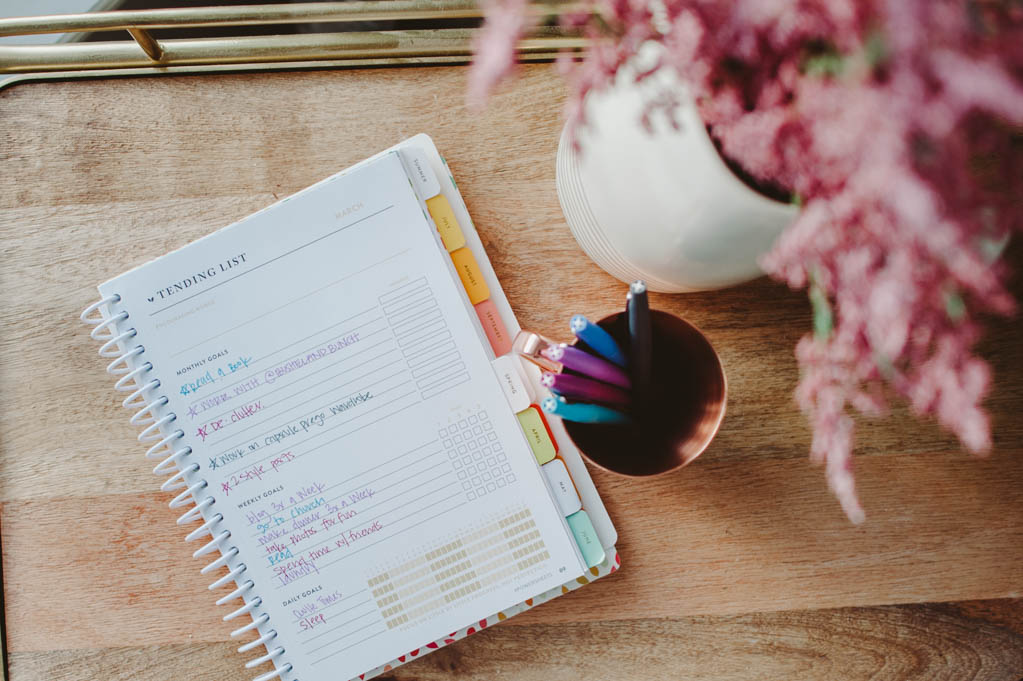 Looking Towards March
As we look towards March I am hopeful for some spring weather. I don't think we got a great winter this year but these warm days this week make me crave summer. Also, I just want to wear pregnancy dresses all the time because they are SO cozy! I'm sure will get the blizzard I wanted in December this month – that's how Colorado does things. I'm looking forward to a slow(ish) month. Nothing huge on the docket but life has a way of adding those in! We'll be going through our stuff and getting rid of some things so we can rearrange for baby – it's time to start getting everything in place! My word of the month is "Trust" – just trusting that the Lord will continue to provide for us as our family grows!
Monthly Goals
Read a Book.
Work with Bushel & Bunch.
De-clutter.
Work on Prego Capsule Wardrobe
2 Style Posts.
Weekly Goals
Blog 3x a Week.
Go to Church.
Make Dinner 3x a Week.
Take Photos for Fun.
Read.
Spend Time with Friends.
Laundry.
Daily Goals
Quiet Times.
Sleep.