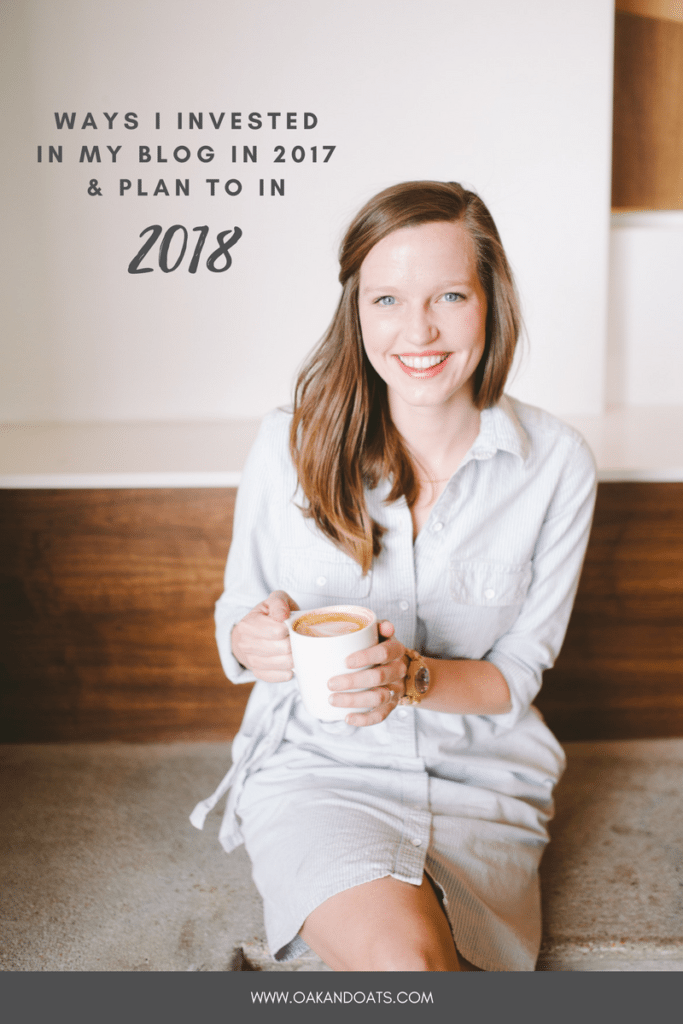 ASK ELIZABETH
Question: With it being the new year I've been thinking about new dreams and goals for my blog. I'm so new at it but figured that I just need to try & invest & put time into it to see where this all goes. I am wondering what have you invested in your blog? And what changes are you making for the new year. It's a little personal (I get that) but I would love to learn from you in this area! 
I know were in month #3 of the new year but I've been taking my sweet time thinking & processing. I think there needs to be another week or two between Christmas & New Year's  – we need to have time to actually process and not just rush into the next thing. I was sick December & January (hello baby) and that forced me to take all this slower than I would like but now that I am getting on the other side of that slow season, I am really seeing the benefits of the forced slow down!
We're back with another Ask Elizabeth today. It has been awhile since I've dug through your questions to pick on to answer (you remember, the baby 😉 ) I love this one because it really made me think. I had initially planned on answering this right away first week of January but I kept sitting and thinking on it (and again, I was sick which didn't help with the thinking part! haha)
WAYS I INVESTED IN 2017
In 2017 I started getting inquires about photo sessions. I was a bit taken back by them as I learned photography for my blog and never intended on being a "professional photographer." But I also LOVE working with other brands & families to help them tell their stories so it was a really natural fit. Pretty quickly I wanted a way to professionally handle contracts & invoicing  – that's when I found Honeybook! Not only did it handle everything, but it streamlined my process too! I was able to put up a inquiry form on my website and everything funnels through Honeybook. AND I don't just use it for photography, I also use it for Wholesale with my Etsy Shop and when working with Brands on Sponsored posts. It is a clean & easy way to be professional when dealing with all kinds of clients!
I payed full price and it was worth every penny but you can save 50% off if you sign up through this link! There is a free 2 week trial period so you can check everything out. Some of my favorite things about it is:
How easy it is to send proposals
How you can create templates for EVERYTHING
That you can create multiple forms for different businesses and services (ex. Wholesale vs. Photography)
The fees are the same as the square or papal.
It saves me HOURS of work!
I should do a blog post on this all one of these days!
Switched to Managed Hosting
I was having all kinds of website issues. Things would go down, the site would load slow, I scored super low on the google test… things like that. I was just so tired of spending HOURS trying to fix problems. I moved to managed hosting and it was so worth it. Now if anything is weird, I have a team who takes care of it fast because I pay them to! haha.
Yes! Switching to a better email service was the best! I am now able to divide up my list and only send them things they are interested in! Plus I don't get double charged for people who are in multiple lists like I previously was! I really haven't taken this and run with it but my newsletter is so much more organized than it used to be! Definitely something to invest in if you are wanting to work on your email list!
So I bought a laptop that could handle editing on the go! I am a big fan of my desktop but having a laptop that does everything was SO needed. I spend my time pretty evenly on them and it has been so good for getting things done while traveling and being able to be a bit more mobile!
Upgraded Gear
I also just spent some money on investing in new gear this year. Bruce & I got a second camera (so that we both could have cameras) and purchased two lenses – the 85 mm & 28 mm. It is important to invest in your gear when you can but also to use what you have when you can't.
Do you hate passwords? Me too. My husband always wants me to make more complicated passwords but I just don't have the brain space for all of that. Plus sometimes I have to share passwords with other people but I don't want to send them via email (because that just negates the password..) But then my husband found LastPass and it really is the best! You can share your password with people without actually sharing it, plus essentially it just remembers all your passwords and creates complicated ones for you! AND it works on your phone too! For only $24 a year it is SOOOO worth it!
WAYS I PLAN TO INVEST IN 2018
Hire someone to do a blog consultation
I am actually just about to start working with Kaylan of Bushel & Bunch on much needed business plan & content strategy. I am so excited to get some help with working out the details. It's been just me for so long and I need an outside opinion!
Hire an Intern
I was approached by someone asking to be my intern so we are tying it out!! Like I mentioned in my goals, this year is all about outsourcing and investing in much needed help! Especially with baby on the way, I can't do all the things. Currently my intern is managing a lot of the Shop Oak + Oats side of things but we will see how things progress!
I am seriously SO pumped for this! And as long as the baby is still growing & doing well, I am free to go! I've never been to a blogging retreat before but when this one came up, I just felt my heart tug at it. I have always wanted to write a book but never really known what that would or could look like. This is a step on that journey! I am also excited to connect with so many inspirational friends and writers!
I went back and forth on this one but finally put it here because I ultimately think doing this is investing in my business! One of my goals this year is daily time with the Lord and that action strongly changes the way I work and the things I work on. I signed up to get the She Reads Truth studies automatically so that I have a study to work on every day of the year. And even more than that, I have a community to engage with as well who is studying the same thing. I believe putting the Lord first in my life and in my business is a great investment and will pay off in ways I cannot imagine. I want a business and a life rooted in Christ.
ASK ELIZABETH
Do you have any questions you have been wanting to ask?! Click on the button below to submit your question and it may be the next "Ask Elizabeth" question featured next Friday!