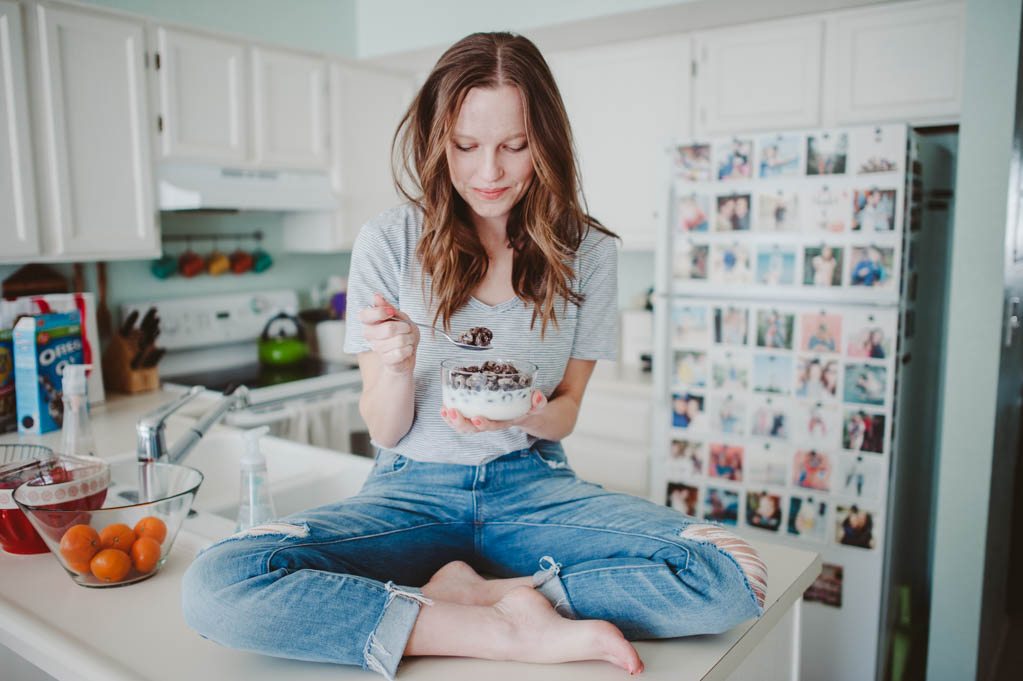 This post has been sponsored by Post®. All thoughts and opinions are my own.
Now that the cat is out of the bag, I can finally talk a bit more about my first trimester. I ate cereal for dinner more nights than I can count. In fact, I ate cereal for every meal for a couple weeks straight. Pregnancy is weird and does weird things to the body but cereal was always something that sounded appetizing and it was getting me the fuel I needed to survive the first trimester! But even before pregnancy, I ate cereal for dinner and I'll do it again post pregnancy.
I've taken quite a few grocery store trips to King Soopers just to get cereal and milk. It's crazy how much cereal you can go through when you are eating it for every meal 😉 I saw the new Post® Oreo® O's & Honey Maid® S'mores Cereals and put them in my cart because switching up cereals is a must – plus, I got all nostalgic over the retro vibes! I'm so glad I re-discovered these gems and brought them home with me (as is my husband!!)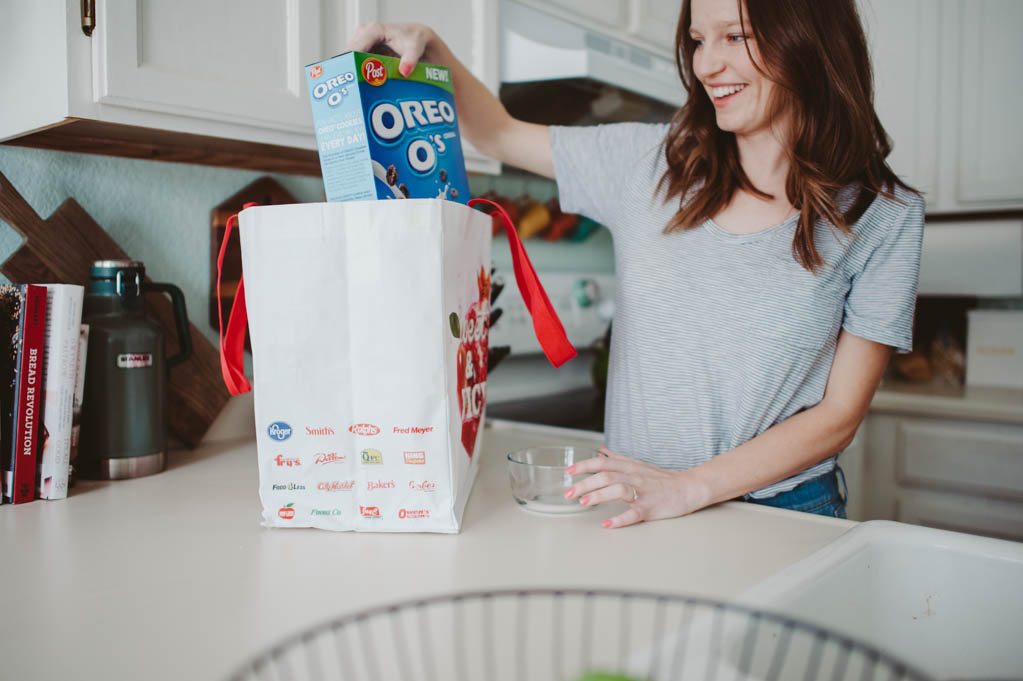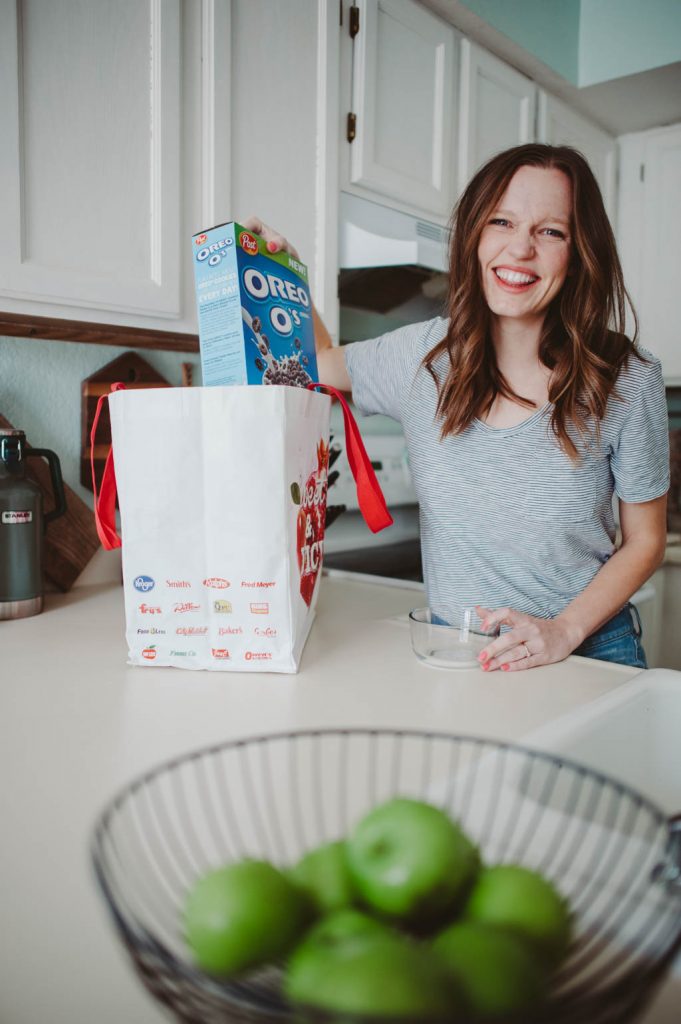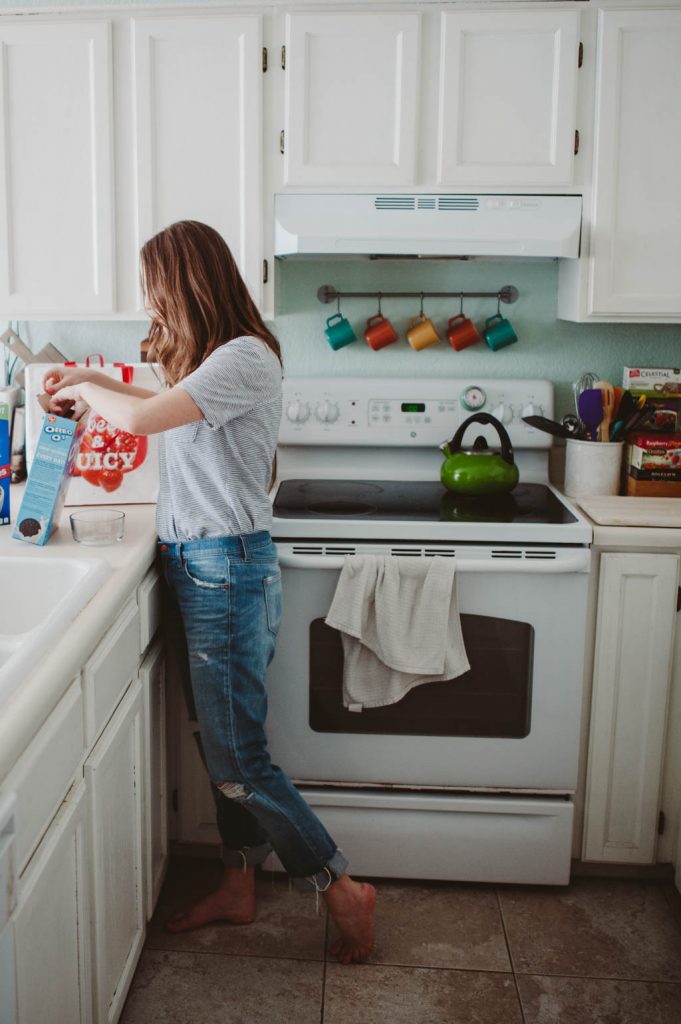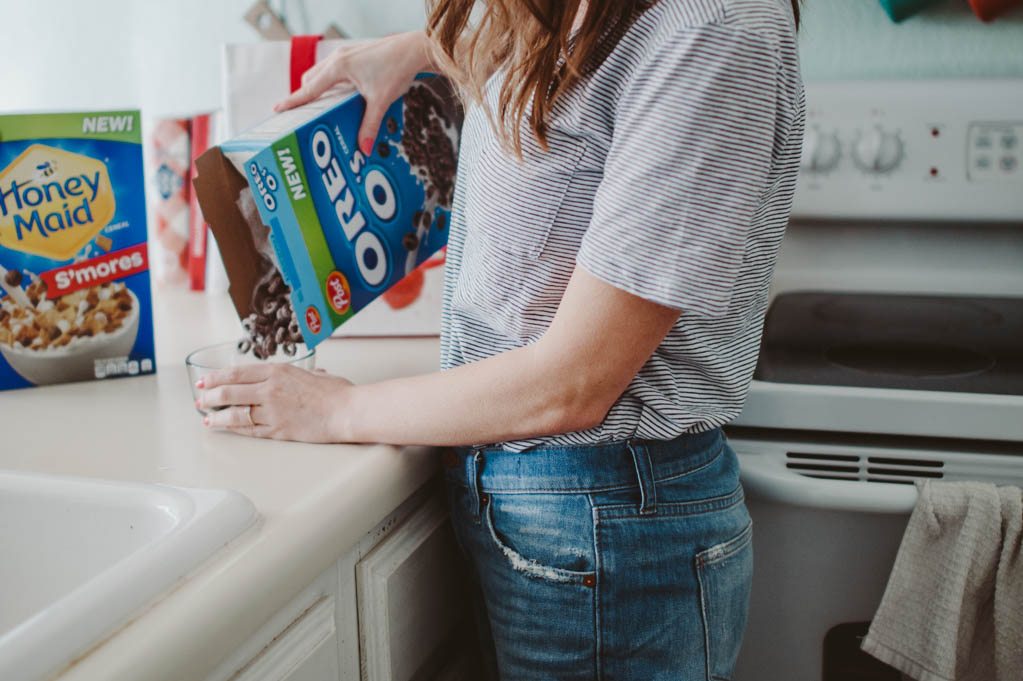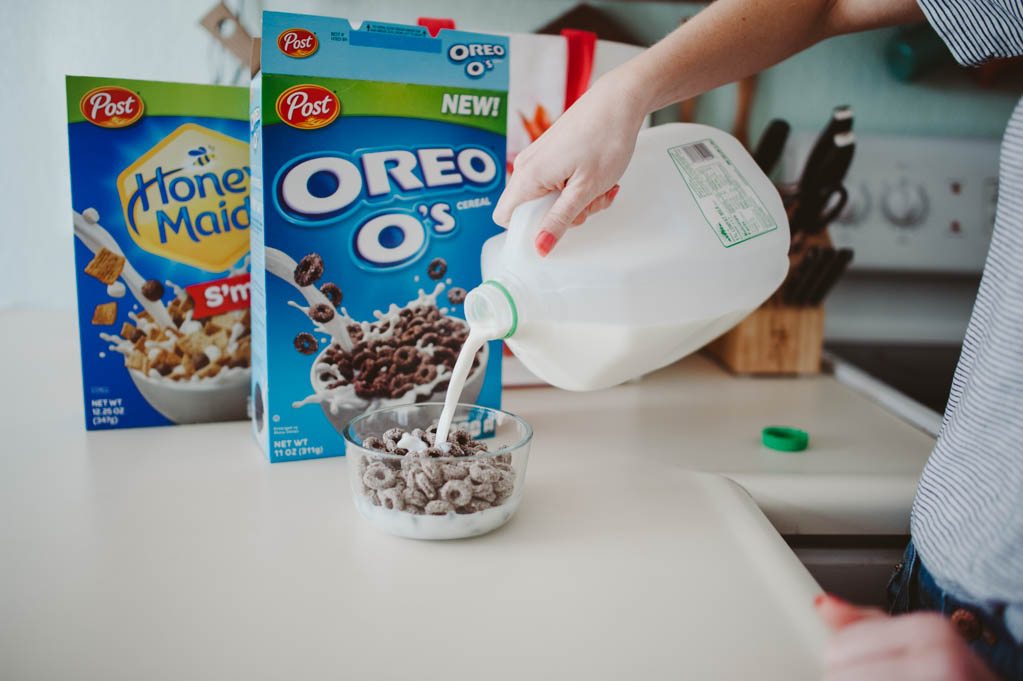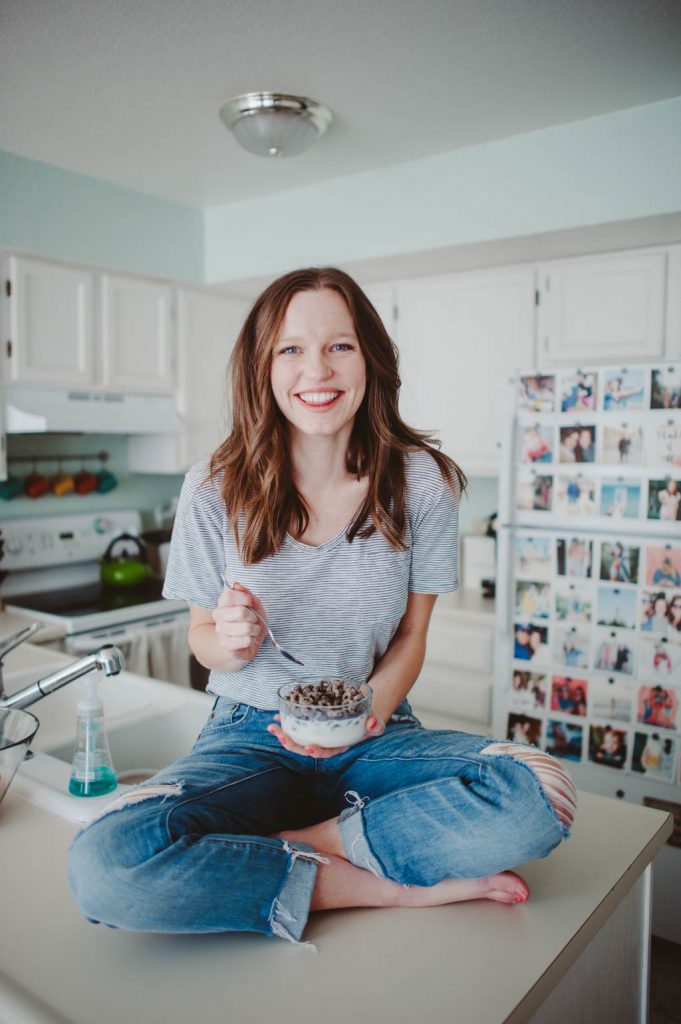 My Confessions
I eat Cereal for Dinner
You caught me but I am not ashamed of it. Sometimes you get to the end of the day and you need food but you don't need to cook. Sunday night is "on your won" for dinner which can include sandwiches or leftovers but I always pick cereal. Not only is it easy, I actually love eating cereal for dinner. I'm a HUGE fan of the Post® Oreo® O's Cereal! While a bit on the sweeter side, it is loaded with vitamin D, pantothenic acid and iron for added nutritional value and doesn't contain any saturated or trans fat!
I Sit on Counters (and the corners of furniture)
This is something I grew up doing and Bruce always things is funny. He is much taller than me and along with his brother, they have broken a lot of furniture in their lifetime. I on the other hand have never so I don't have the same response to sitting on the arm of a couch. Now, I am respectful at other peoples houses and make sure to treat peoples things with respect (belive me) but I don't have rules like that at my house. The counter is a great height for sitting!
I always have gum with me (and I'm sad if I don't)
I chew gum all the time. Not the same piece like Violet Beauregarde, but I do love gum. I always have and always will.
I don't do the dishes.
Bruce does. It is one of those rhythms we started long ago when Bruce told me I am bad at doing the dishes and I should just stop. I like the freedom in knowing our roles and I do love that I never do the dishes!
I pick my face/ skin.
UGH. I know. It is the worst but I just can't help it. I am always picking at my skin, bumps, and any inconsistencies. Feel free to yell at me if you see me doing it – Bruce does!
I would rather watch an animated movie than any other movie
Call me a kid at heart – I love animated movies! If I'm alone and picking a movie for me, it will always be one of my favorite animated movies! haha. I think I really love the length, the songs, and the story! It's everything I want in a movie!
… those are all the confessions I can think of for now. What are some of your confessions? Any other cereal for dinner people out there?!? Head to King Soopers and pick some of these retro classics – Post® Oreo® O's Cereal & Post® Honey Maid® S'mores Cereal right in the cereal aisle!