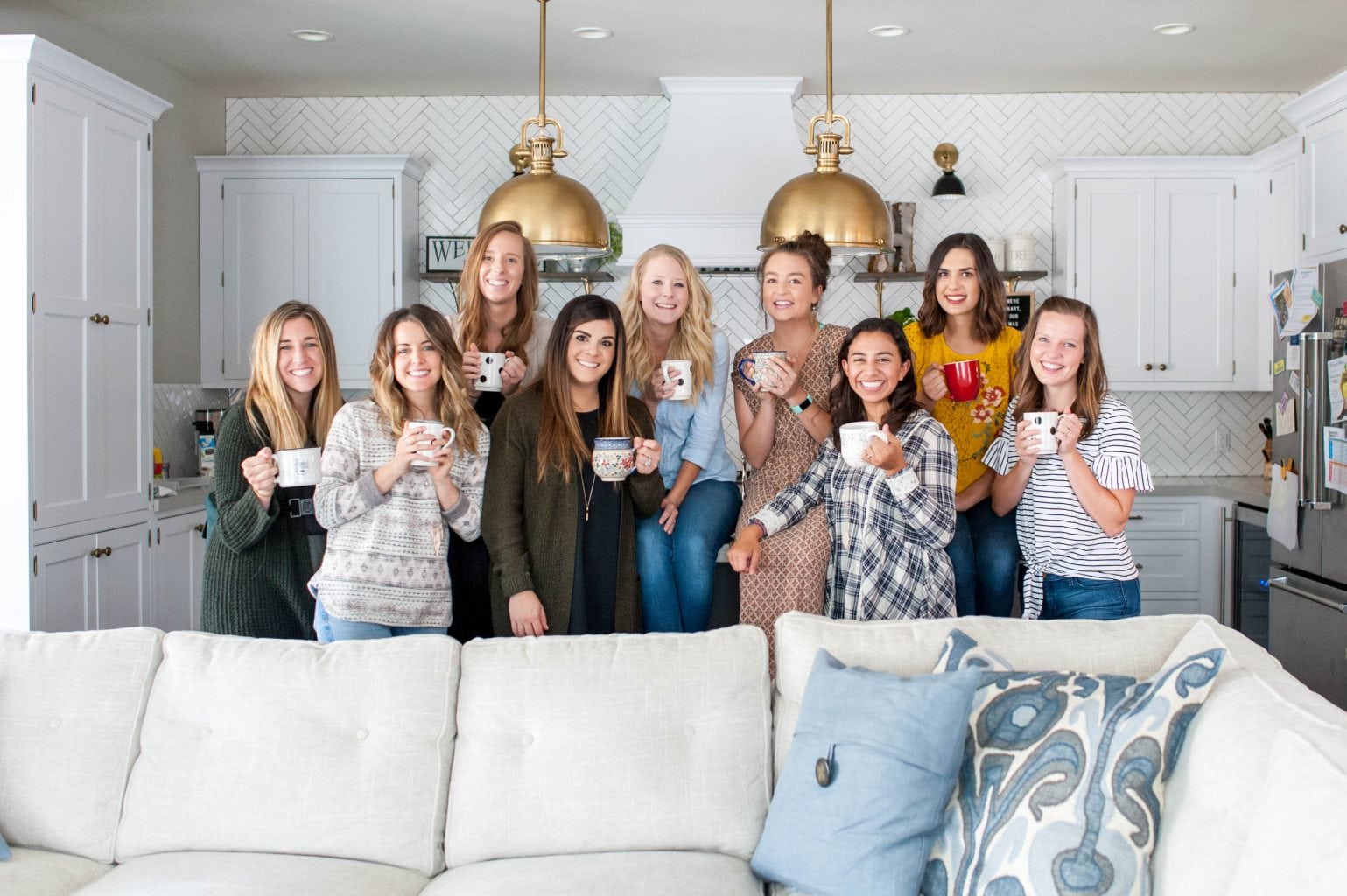 Calling all locals! Remember when I shared about a group of people I met with back in September? We called ourselves Composing Grace and connected face to face over a screen driven job & hobby – blogging. It was so great to finally meet up (some of us who had been following each other for a long time) and be able to encourage and inspire each other. When I posted something on Instagram, so many of you longed for community like that and just a gathering place of other people that "get" you as a blogger, instagramer, and creative. I know not everyone is in the Colorado Springs/ Denver area, but those of you who are – You're Invited!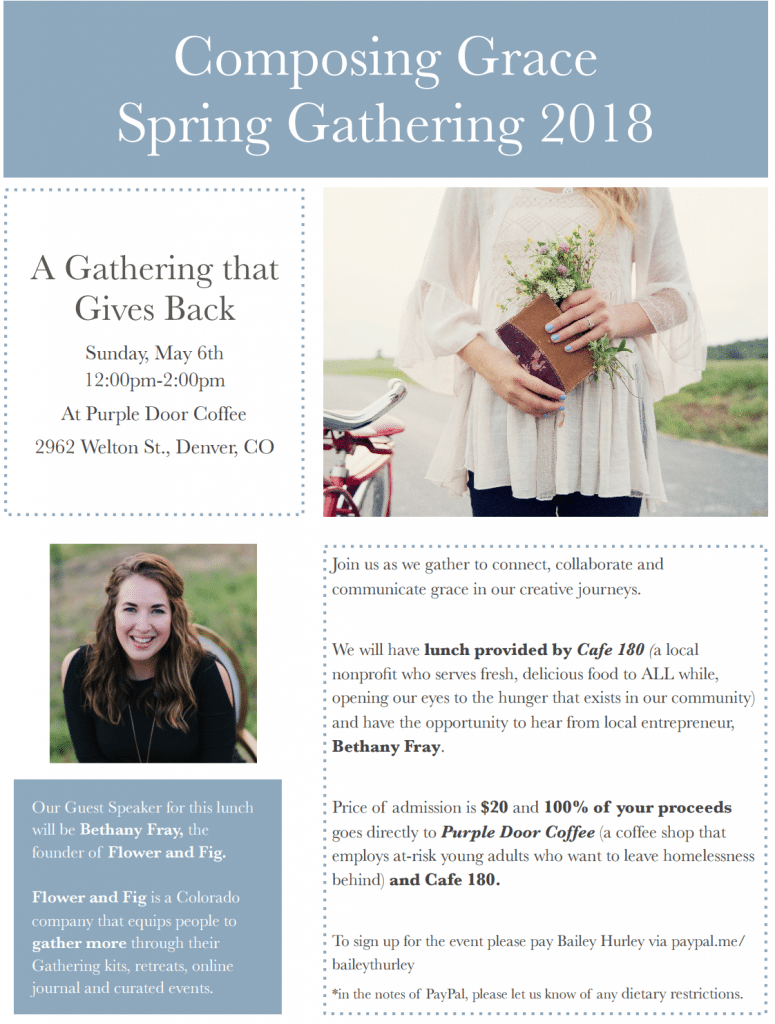 We are having our first gathering open to anyone who is interested and would love to see you there! Bethany Fray of Flower and Fig will be speaking to us as we enjoy lunch provided by Cafe 180! This will be an event that gives so while it does cost $20 to attend, 100% of the proceeds are donates to Purple Door Coffee!
DETAILS
Sunday May 6th
12 – 2 pm
Purple Door Coffee
2962 Welton St. Denver, CO
We will have a cap out number, so if you are interested, book your spot soon!!! To sign up, send your $20 to Bailey Hurley directly by clicking here. This will just be a time to gather and learn from each other! All local bloggers (no matter if you do it for your job or just for fun) are invited. Join us this May!
If you have any questions at all, leave them in the comments or send me an email at oakandoats@gmail.com XOXO