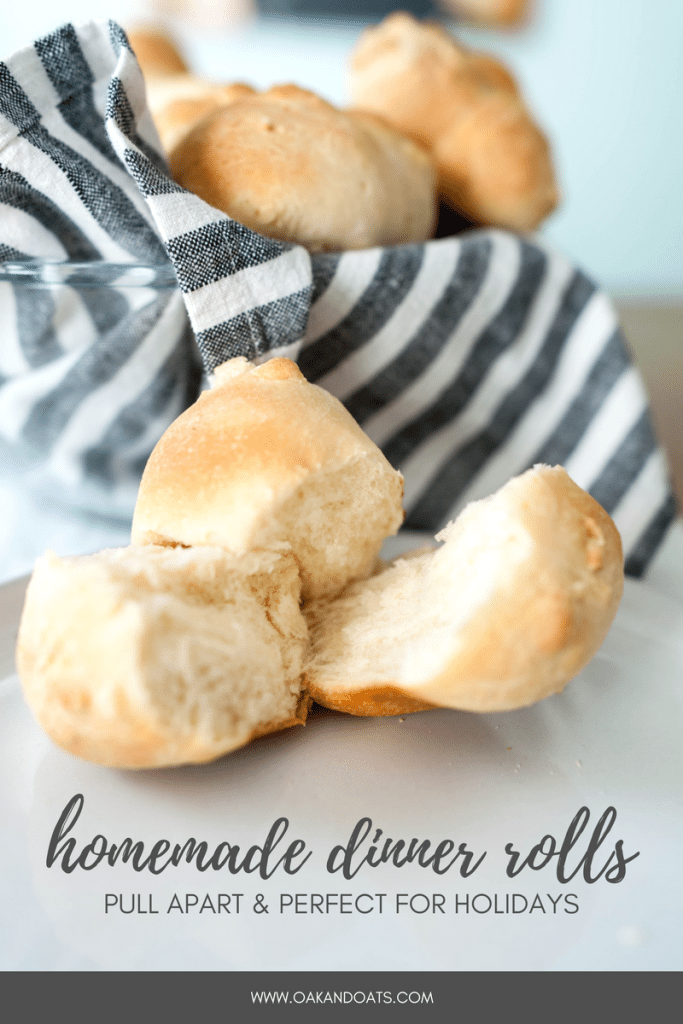 This post is part of a social shopper marketing insight campaign with Pollinate Media Group® and Armour Premium All Natural Lard, but all my opinions are my own. #pmedia #ArmourPremiumLard  http://my-disclosur.es/OBsstV
Easter is coming up and I've been thinking about getting things ready for the holiday. I've got a maternity dress to wear to church (because sometimes you just need to feel pretty when you are pregnant!) and we're planning our family gathering. As we thought about the meal plan, I was reminded of the homemade rolls my mom made for the holidays. She would wipe out a batch of these fun pull apart rolls for Thanksgiving, Christmas, Easter, and all the holidays in between! Sometimes she would just make them when she was feeling like whipping up some dough in the bread maker! (We made so much homemade breads growing up!) When we were kids we would get to help roll the balls for these rolls and put them in the muffin tin – I always loved that! And then they were so fun to rip apart at dinner that night!
I decided I was going to make some for dinner on a particular day when I was feeling really in the mood for fresh bread! Which, speaking of bread – homemade is so much better for you than store bought. I know you probably already know this but when you put quality ingredients into your own breads, you get to enjoy a roll with dinner without filling your body with preservatives, additives, and extra junk. Being pregnant, I've been way more aware of what I am putting in my body and making things from scratch really does help me forgo the yucky things! I had to get a couple practice rounds in myself before bringing a bunch of these to Easter dinner! haha. When I was at Walmart the other day grabbing the ingredients, I picked up the Armour Premium All-Natural Lard in the baking aisle to make these dinner rolls! This recipe calls for lard and while I know lard sounds gross (it's just an unfortunate name! haha), it is actually one of the healthiest fats to cook with! It has less saturated fat than butter and no trans fat like shortening AND lard is flavorless so it won't change up the flavors in your recipes! I really prefer this over olive oil when baking because olive oil has such a strong flavor. Good for some things, not good for everything. This lard is flavorless but still makes my rolls flaky & light! Also, when looking at the bigger picture – I love how Armour Premium All-Natural Lard is natural and sustainable (unlike other cooking fats.)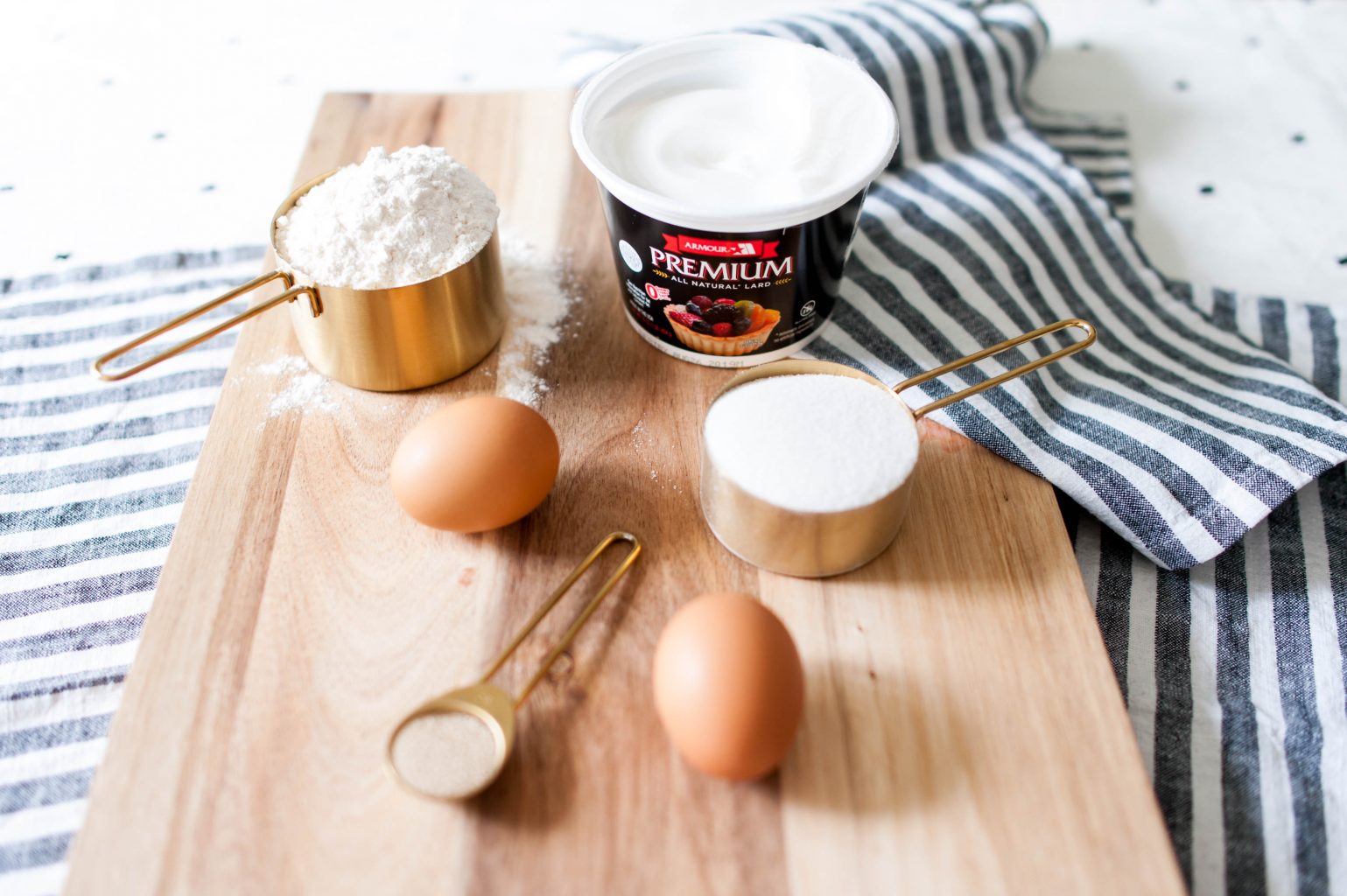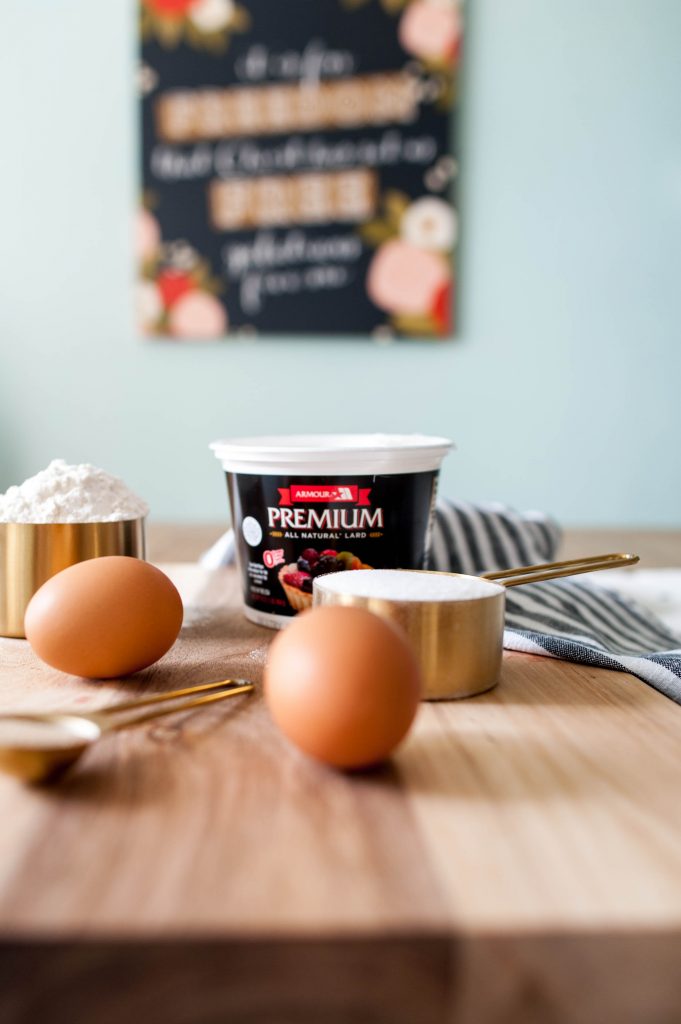 INFORMATION
Make sure to allow at least 4 hours of rising
15-20 minutes baking (watch your rolls!)
Makes 2 dozen rolls
WHAT YOU NEED
2 tsp yeast (2 Tbs warm water & 1 Tbs sugar for feeding yeast)
1/2 cup 

Armour Premium All-Natural Lard

2 cups water
2 free range eggs
1/2 cup organic sugar
2 teaspoons salt
8 cups of  organic flour
HOW TO
Put yeast, 2 Tbs warm water, and 1 Tbs sugar into stand mixer (or brad maker) with needing attachment. Let sit for 5 minutes.
Add all the rest of the ingredients and kneed.
After everything is mixed, roll into ball and set on floured surface. Let rise for at least two hours (you want the dough to double in size) cover with damp towel or plastic wrap.
In a muffin tin, use lard & a paper towel to coat the sides of the tins.
Roll dough into ping-pong ball sized balls and place three in each muffin tin.
 Let rise again (for 1-2 hours) cover with dry towel.
Preheat oven the 375 degrees and bake for 15-20 minutes or until tops are golden brown.
Enjoy!