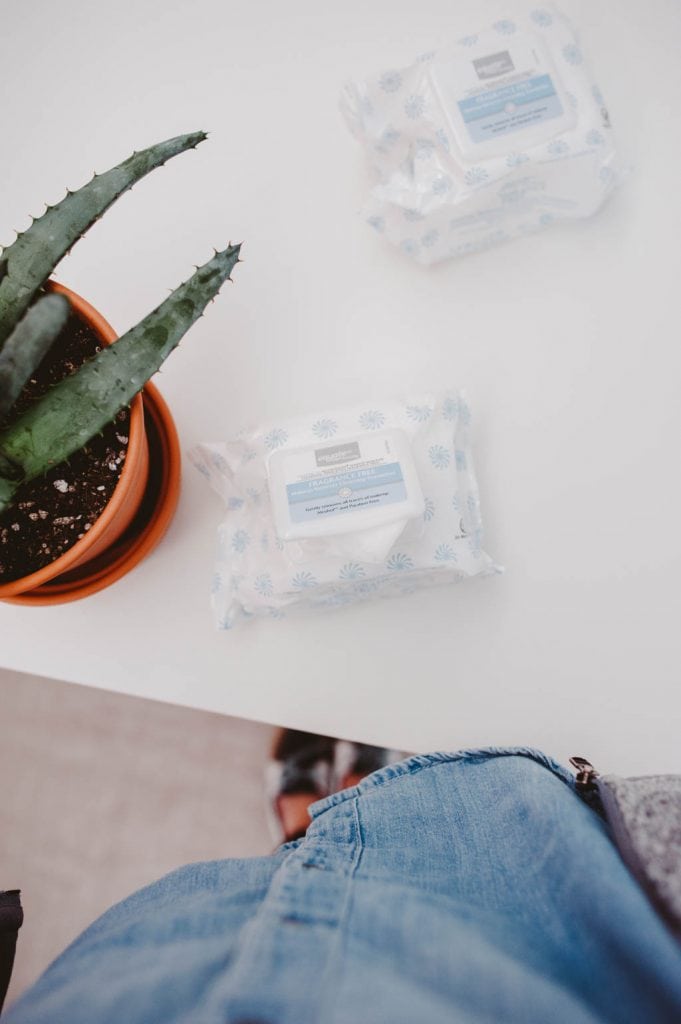 This post is part of a social shopper marketing insight campaign with Pollinate Media Group®, but all my opinions are my own. #pmedia #CleanFaceWithEquate  http://my-disclosur.es/OBsstV
One of my big goals this year is to start thinking more clean and finally investing in better hygiene products & makeup. I've been wanting to do this for years but it was the positive pregnancy test that put the fire under my feet 😉 One of the biggest reasons that I waited so long to do this was because I assumed natural & paraben free products would cost an arm and a leg but I've been finding that you don't have to spend the big bucks to get better-for-you products! I just replaced my former makeup removing wipes with Equate Fragrance Free Makeup Remover Towelettes and they are not only better for me but cheaper than the ones I was buying! I found Equate Beauty Fragrance Free Makeup Remover Towelettes when I was in the cosmetic section at Walmart. I picked them up and saw that not only were they more affordable than the others, but they also were fragrance free, paraben free, & made with essential oils and 99% natural ingredients.

I love Makeup Remover Towelettes! They are some of my favorite (if not my favorite) items in my bathroom. In fact, I don't just leave them there – they are in the car, in my purse, and always in my carry-on! They are not only just end-of-day makeup remover for the lazy girl (even though yes, I use them to take off my makeup every night!) they also have several other uses in my life that I frequently use them for because they are just that convenient!
POST WORK OUT
Okay, I get sweaty when I work out like I think most of us do. I can't always get a shower in within 5 minutes of my workout so I love to have towelettes to wipe down with. I use them on my back, my face, my chest, and really anywhere the sweat is a little out of hand. It's kinda like a mini shower when you can't shower which brings me to my next point.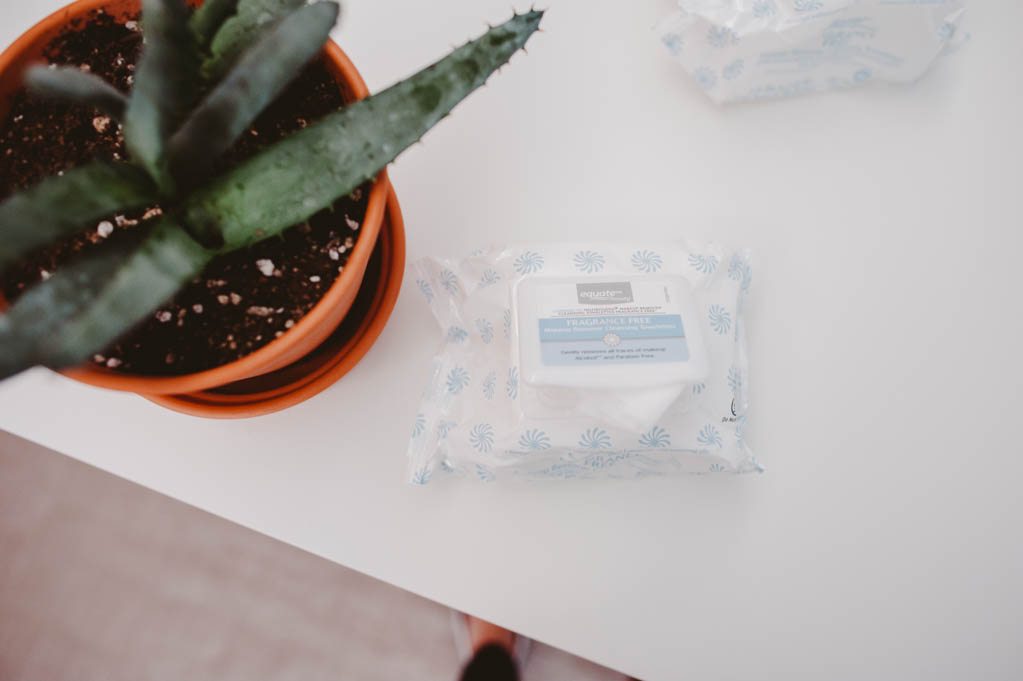 CAMPING
Makeup remover towelettes are the best thing to bring with you camping. They not only wipe off the dirt from your legs before you crawl into you sleeping bag, they also act as a fake shower. I always use a couple every night to wipe off the days grime. In fact, the last time we were camping, the boys all used my makeup remover towelettes to give themselves fake showers as well.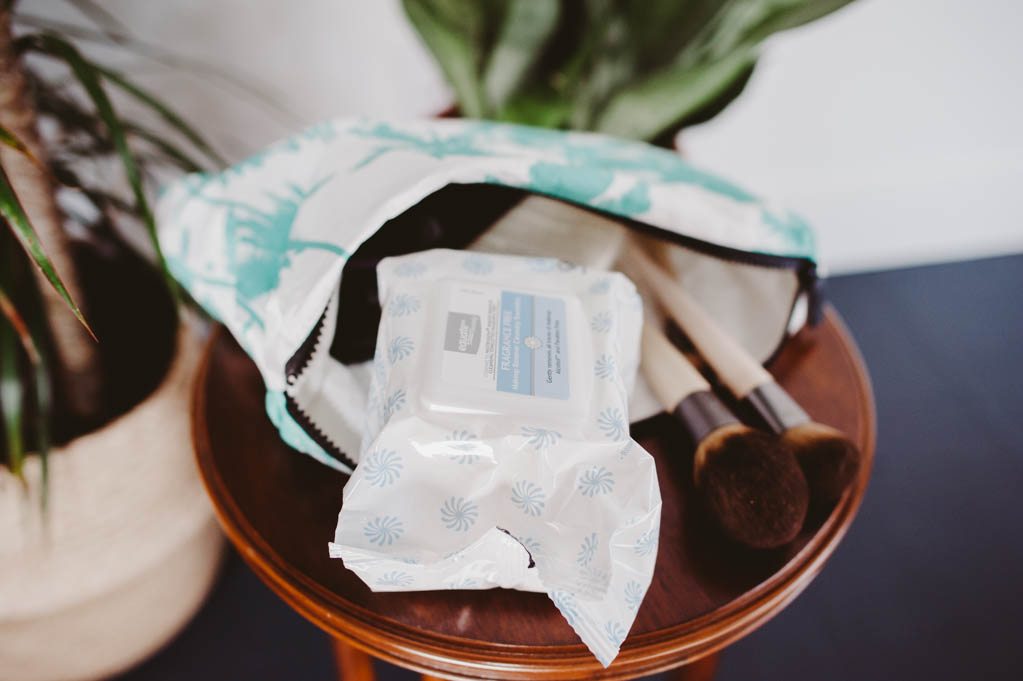 TRAVEL
Speaking of camping… travel in general is great to have towelettes! You know that feeling you have when you've been in airports and on airplanes all day? Yeah, I always want to shower after a travel day! Depending on your plans, that can't always happen right away but I love to freshen up in the airport – it makes so much of a difference. This also goes for road-trips! Wipe your sweaty pits, your cheesy fingers, or your grimy face.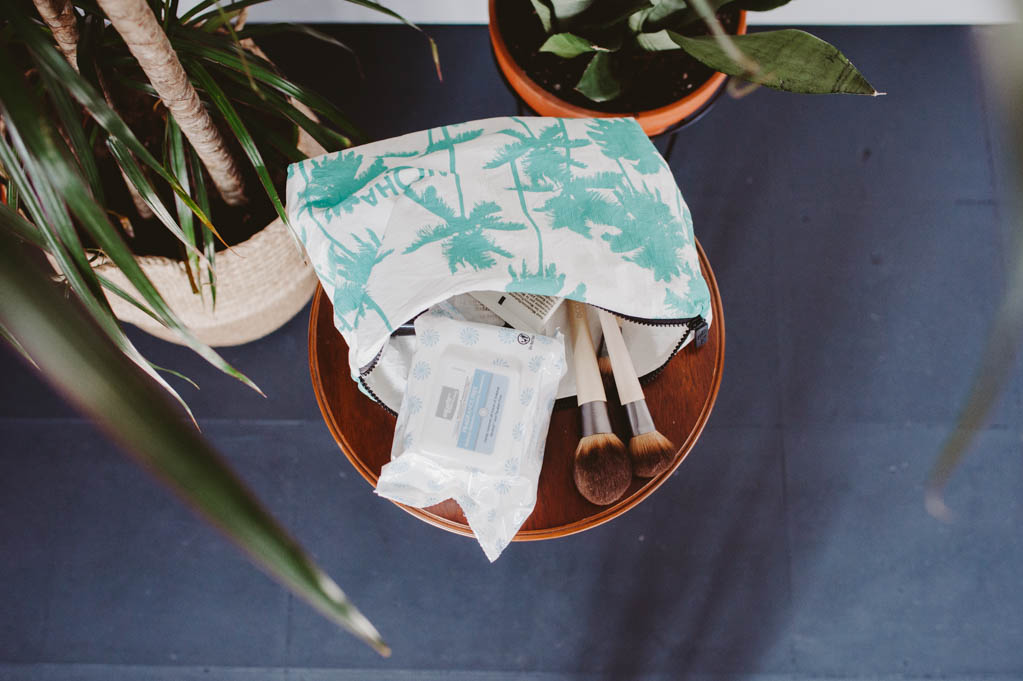 REPLACEMENT DEODORANT
You know when you can't remember if you did or did not put on deodorant that morning and then later in the day you start smelling yourself? Yeah, it's time for a refresh. I don't always have deodorant with me, but if you have towelettes in your purse or car you can just give your armpits a refresh and you are good to go for a bit longer.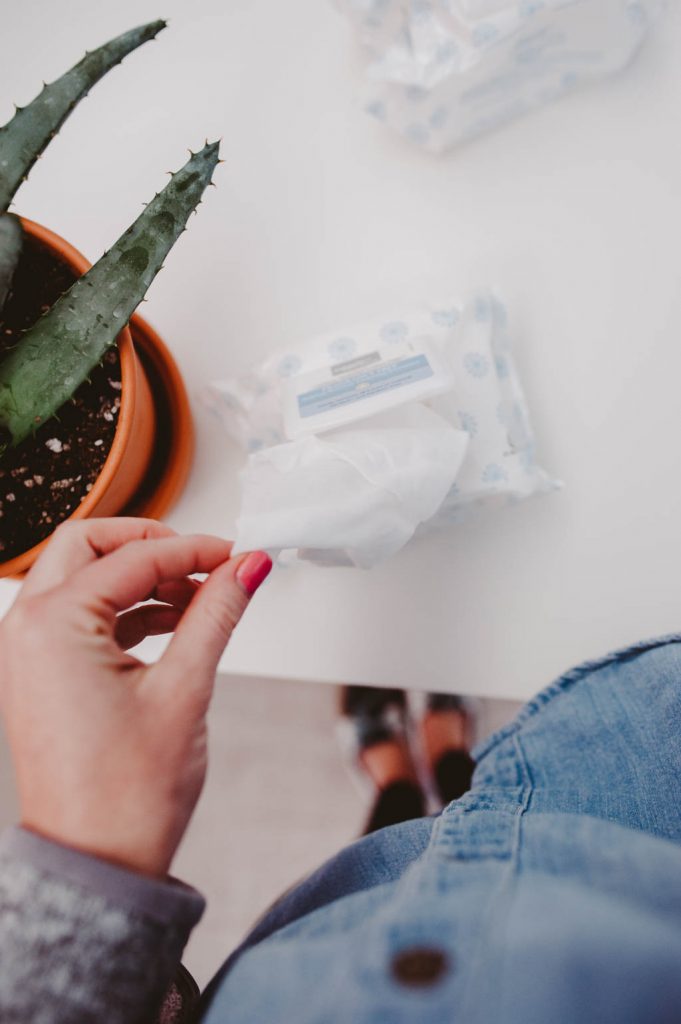 TAKE OF MAKEUP BEFORE BED
Hey-o! If left to my own devises I wouldn't even brush my teeth before bed (don't worry! I know better!) I get to the end of the day and just want to climb in bed – I have this thing where I stay up to the last minute and then I am DONE. haha. Making myself brush my teeth every-night is a chore (that I gladly partake in for my health & the comfort of everyone who has to talk to me) but adding more to that nighttime routine is not fun. I love being able to remove my makeup – even my waterproof mascara before I go to bed so I don't end up with those mascara stains on my pillow cases!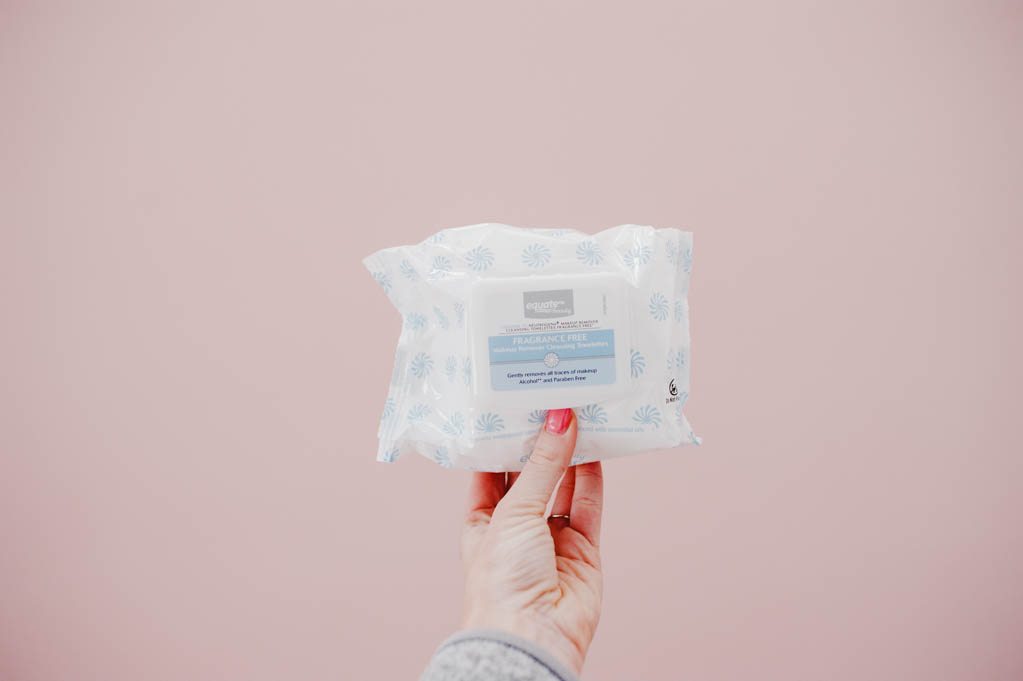 And not to mention the million of other times that having makeup remover towelettes comes in handy – like cleaning off sticky faces/ hands, wiping up coffee that spilled down your legs (not a personal example 😉 ), cleaning up sweat that drips on your yoga mat, helping you switch out your lipstick when you thought the first one would be a good color, and the list goes on! Equate Fragrance Free Makeup Remover Towelettes are the best because I can throw them anywhere and feel good about them for my body & for my budget!