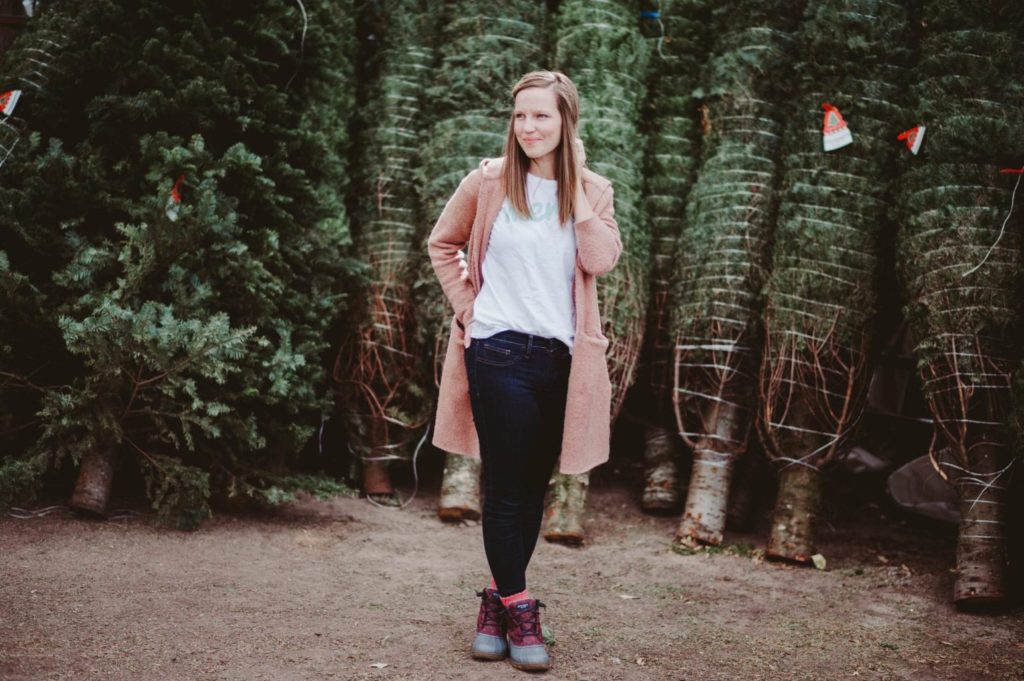 LOCATION: Harding Nursery
OUTFIT DETAILS: Skinny Jeans || Wool Cardigan (similar) || Merry Shirt || Sperry Boots
It's the most wonderful time of the year! For the last four Christmases we have picked out a tree to to put in our livingroom. I remember the first time we saw our house before we bought it, I knew exactly where our tree would go and it sits there beautifully every year. Our Christmas Tree is a huge part of Christmas. It is decorated with memories, seasons, & stories. The gifts underneath for friends and family whom I love so dearly. Stockings and advent nearby. All the holiday decorations revolve around the tree.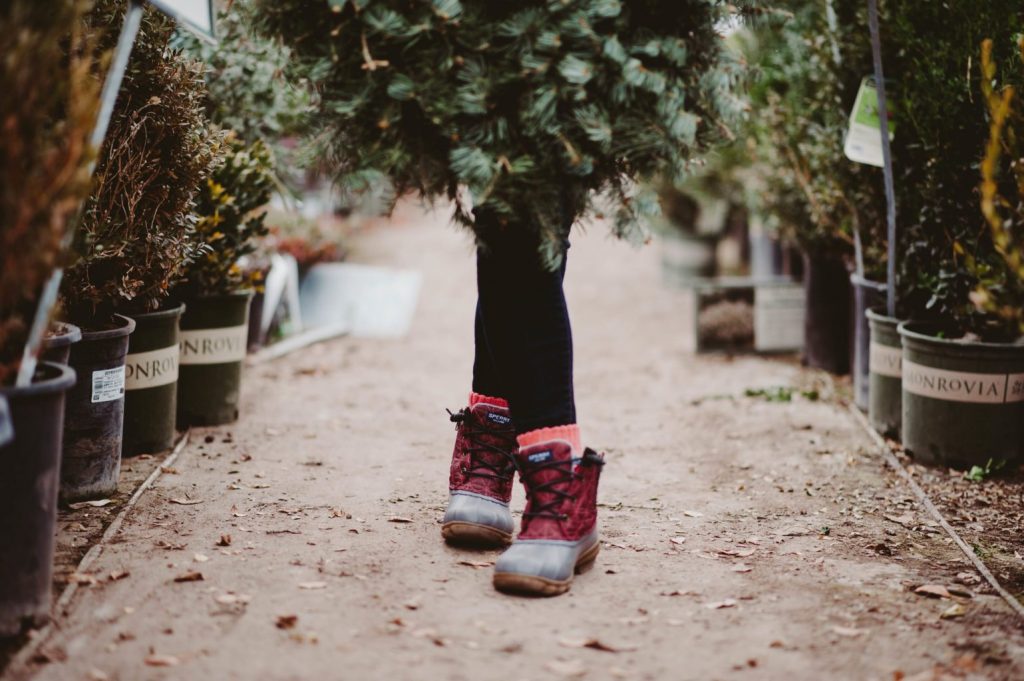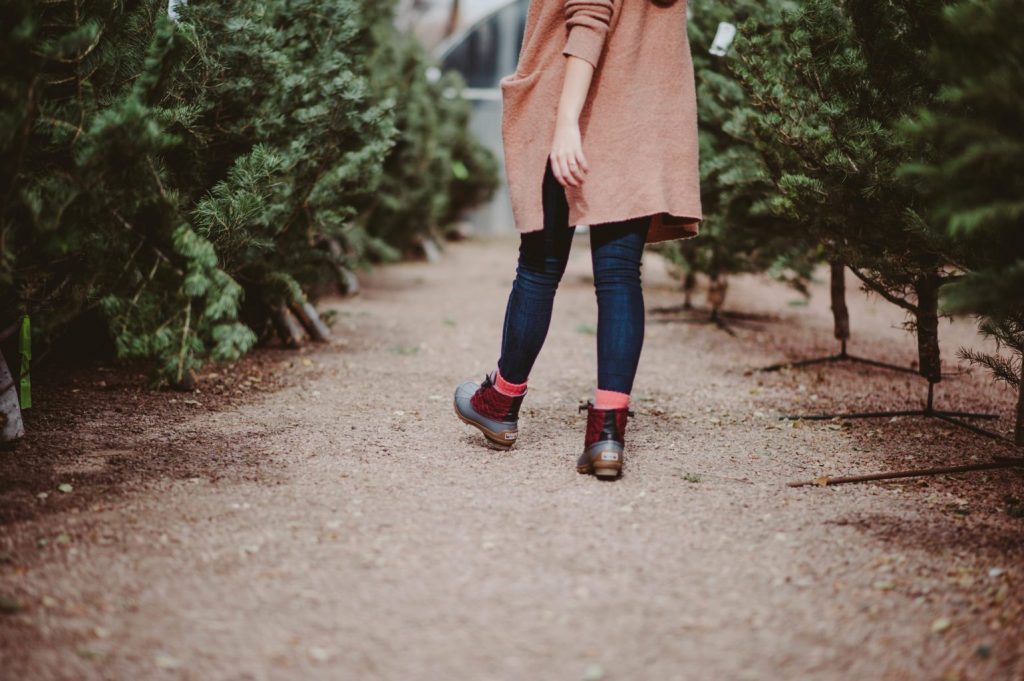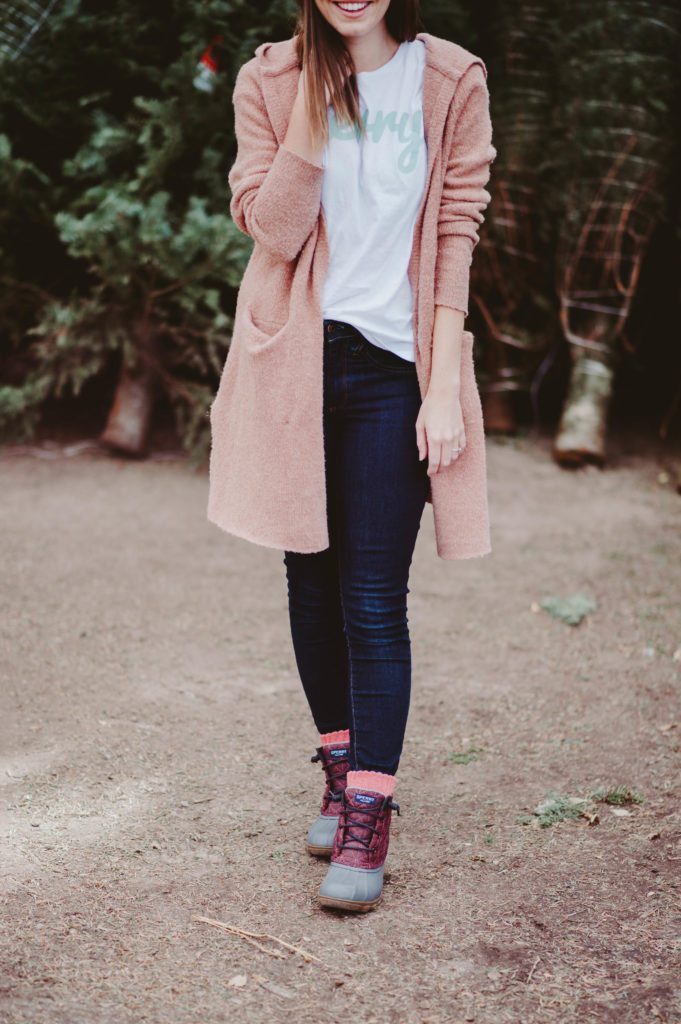 This year when we went to pick out our tree it was 70 degrees. SEVENTY! (unlike the snowy day in 2015) I refused to dress like summer but did not wear the cardigan the whole time (the sun was beating down on me and I was trying not to get heat stroke!) We went to yet another new Tree Farm this year which is always nerve wrecking for me! Last year we found a new one that was open on Sundays for my Christmas tree needs. But this one turned out to be magical! Santa was even there!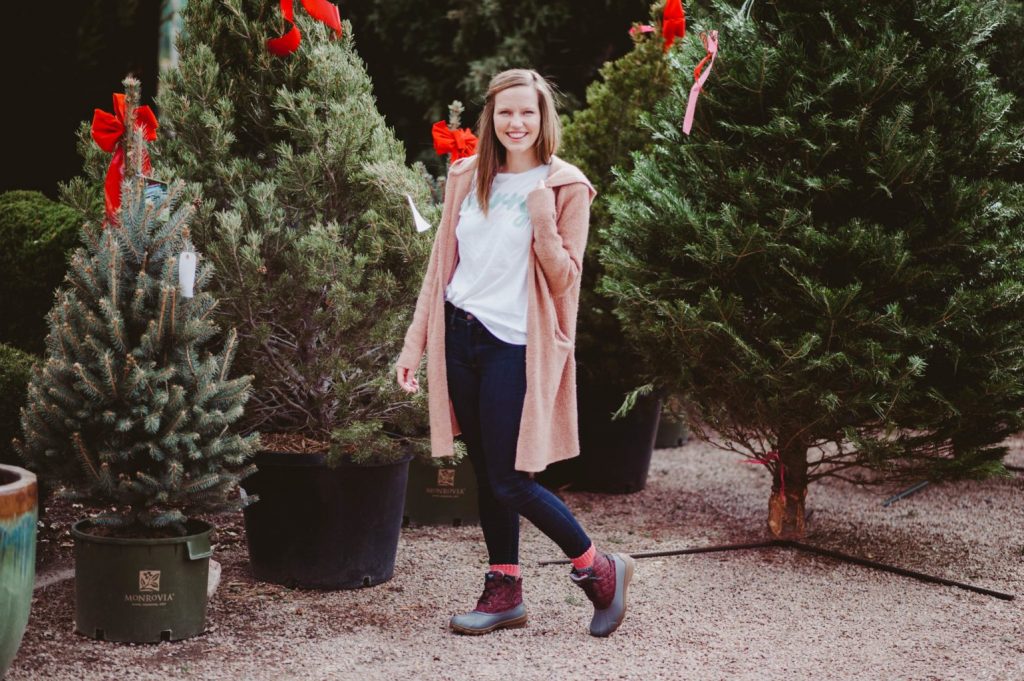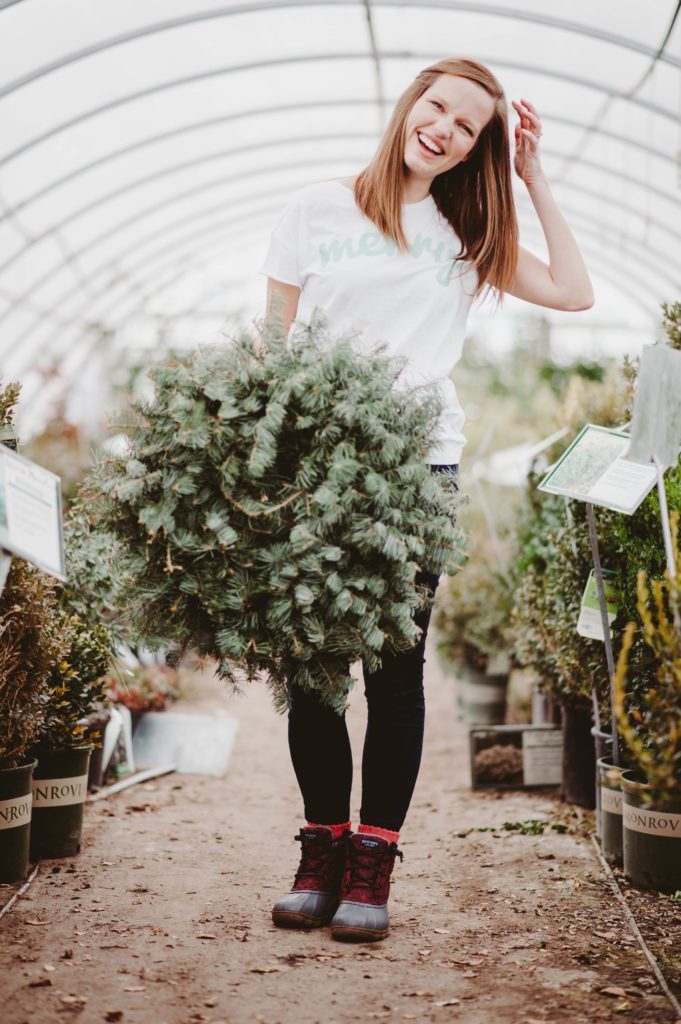 We found the perfect tree. A Colorado local with a beautiful trunk! I love when there is room to see the tree trunk of the tree so all the ornaments can really shine. Like I said, we have cool ornaments that need to be admired 😉 We also got a fresh wreath this year! I always love them but can't always afford them. hahah. This year both the tree & the wreath were priced right AND we had a coupon making it all a great deal! We found our tree right away but looked around at ALL the others just to make sure. By the time we were at the end, I was convince we needed to run back to the first tree to claim it before someone else did! I get pretty attached so if it was taken, I totally may have cried. haha. But we got it and I'm currently looking at him right now. I love Christmas.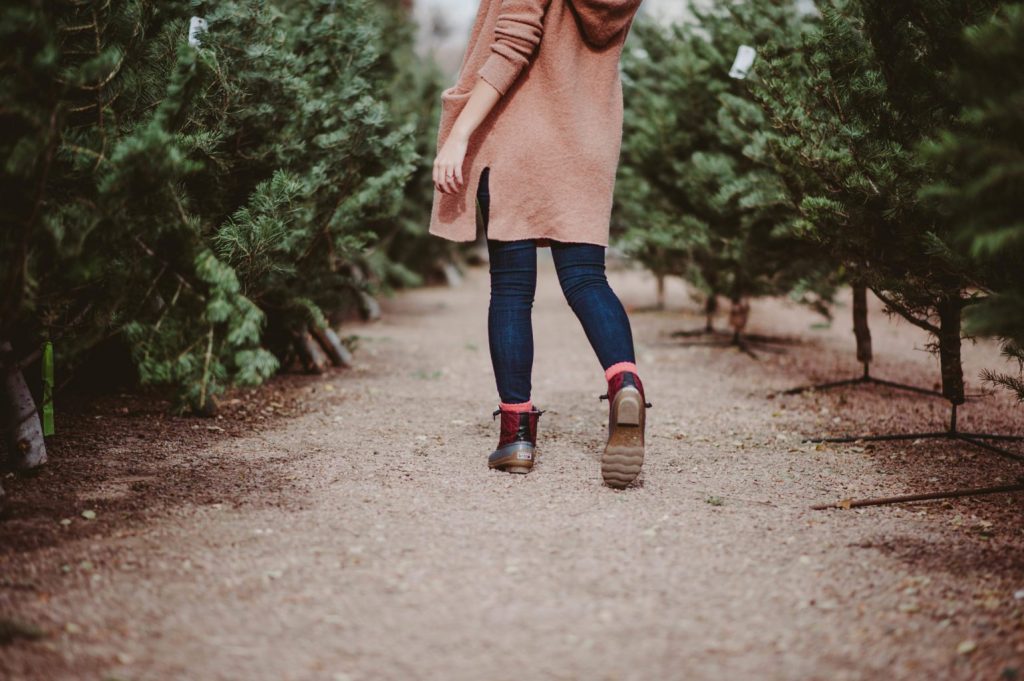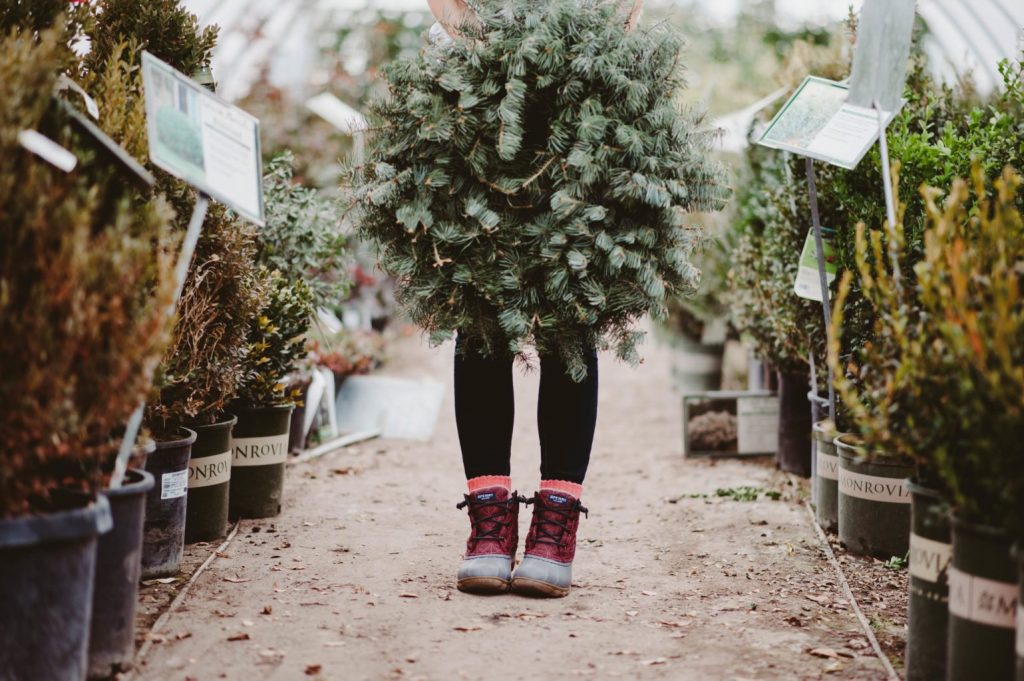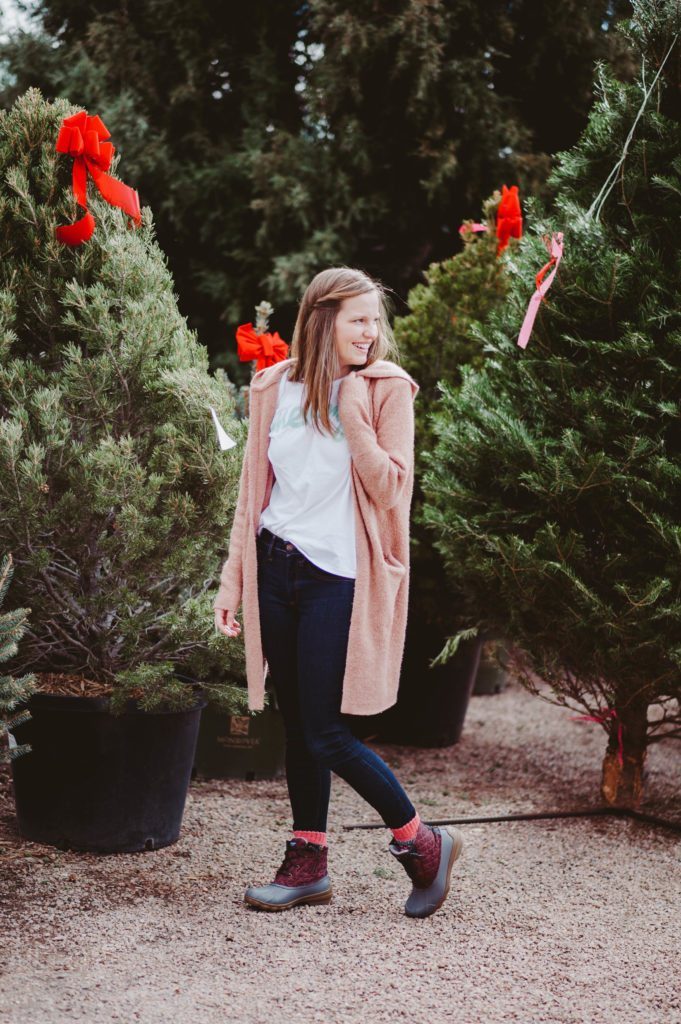 What about you? Real or fake tree? Matching ornaments or mismatched? Thanksgiving weekend or wait to December? I love hearing other traditions!!