It was snowing when I woke up the day after Thanksgiving. It was beautiful and magical and we made a quick pact to stay cuddled inside all day. Originally the plan was (because it always is) to get the tree that day but the freezing temperatures and the quiet snow and the icy roads kept us in. I didn't mind.
This is kind of a big deal for me because this girl loves her plans but the idea of being trapped at home – with nowhere to go and nothing to do (nothing but everything 😉 ) was so exciting for me. I cleaned bathrooms and folded laundry (I know guys, it was crazy) but it was honestly just what I needed. Our Saturday was filled with plans (fun things but plans none the less) and so in my heart I prepared to not get our tree until Sunday at the earliest. But on our way from volunteering at a Small Business Saturday Christmas event our local game store was having, Bruce surprised me by stopping off at Rick's.
This is our third year buying our tree from here ( Year One, Year Two) and we kinda can't help it. We love that they are local, kind, and have a wonderful selection of trees. I like making a huge deal about everything and normally feel like tree picking out needs to be planned with cute outfits and other scheduledness but this one caught me by surprise and was snuck in between the Christmas party and the Christmas lights at the Broadmoor (#allthingsChristmas) It was a quick moment with just Bruce and I just before the store was closing.
It is hard to put it into words but that moment of picking out our tree was so sweet. It is as if I had no room to form all these expectations of how it would be and the tree we would find and the outfit I would where and the photos we would get. It was just Bruce and I talking in the car after spending the afternoon together and deciding to pick out our tree. In fact, I had my camera with me but the battery was nearly dead so we just took photos until it died (full disclosure: I kinda wanted to freak out at this point but I realized how not worth it that was. Especially since it was still taking pictures! haha)
And it was just what I needed. I went in and out of stress this weekend with projects, obligations, house work, real work, relationships, etc but I kept reminding myself to slow down and take it all in. This season flies by so fast – life flies by so fast. Sometimes I think we feel like we need to prepare for all the best events and really pack in all the dreams, ideas, expectations, and pretty things but sometimes the quiet moments are the ones that touch our heart. Like our tree this year.
We found a big chunky one with branches that smell like heaven and needles that don't scratch. I love him. And I loved the moment with my best friend.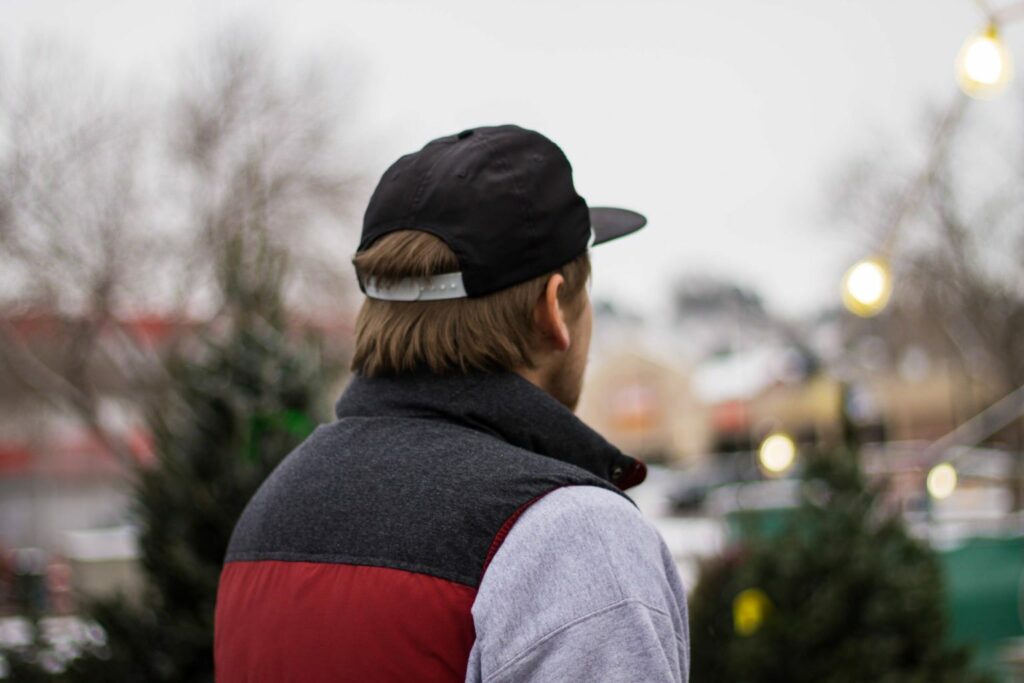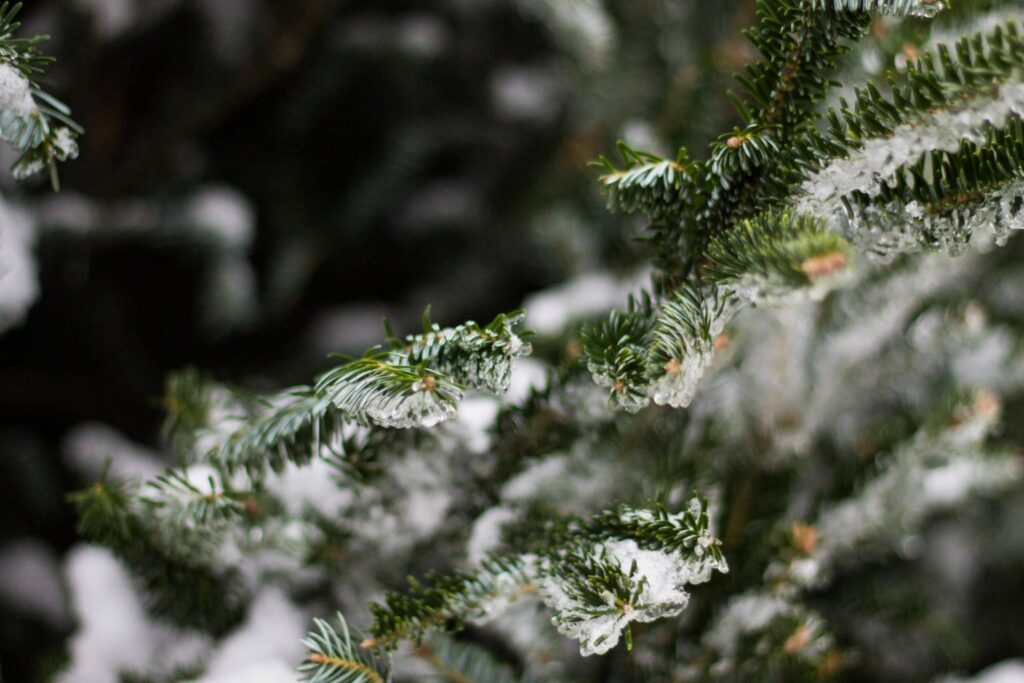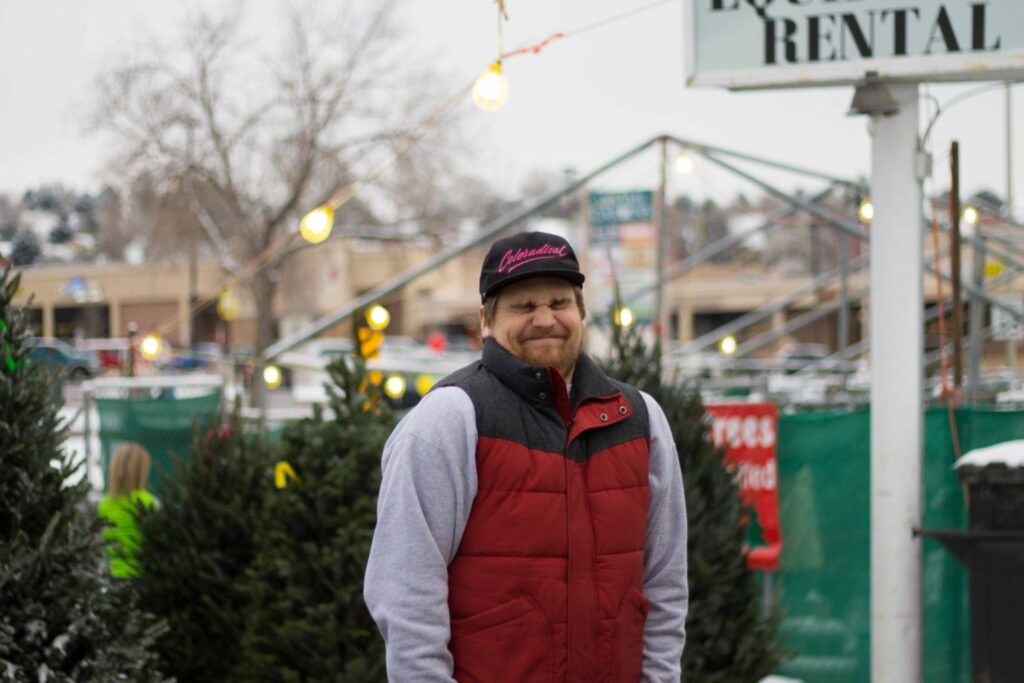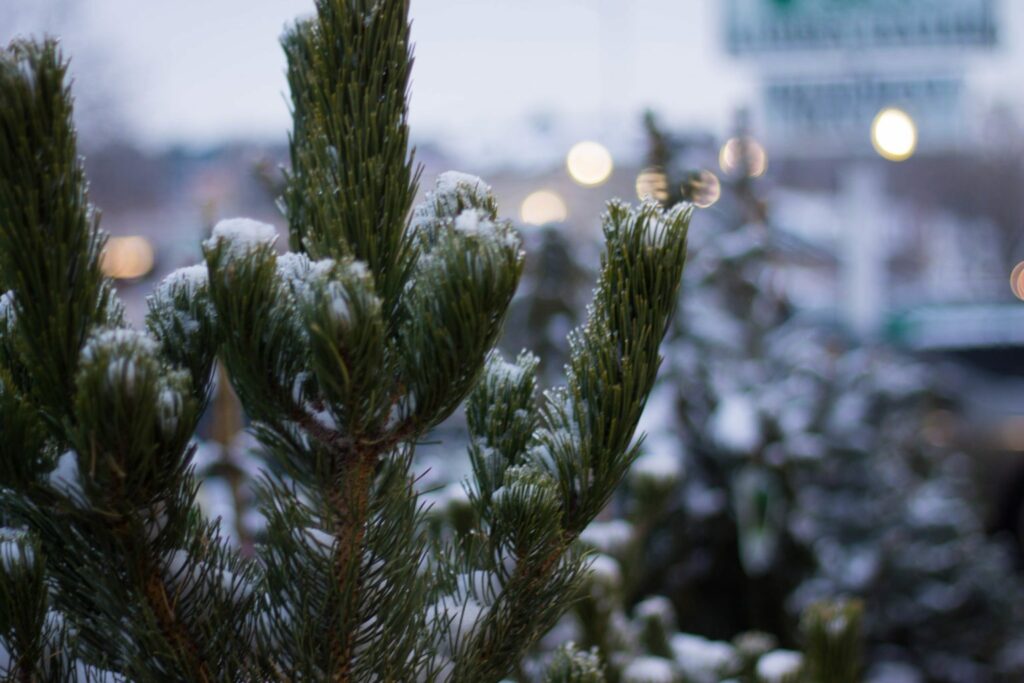 What are some of your favorite traditions? Are you more of a planner or spontaneous person? What are your favorite things about the season? How do you avoid the holiday stress and slow down?
xoxo, elizabeth