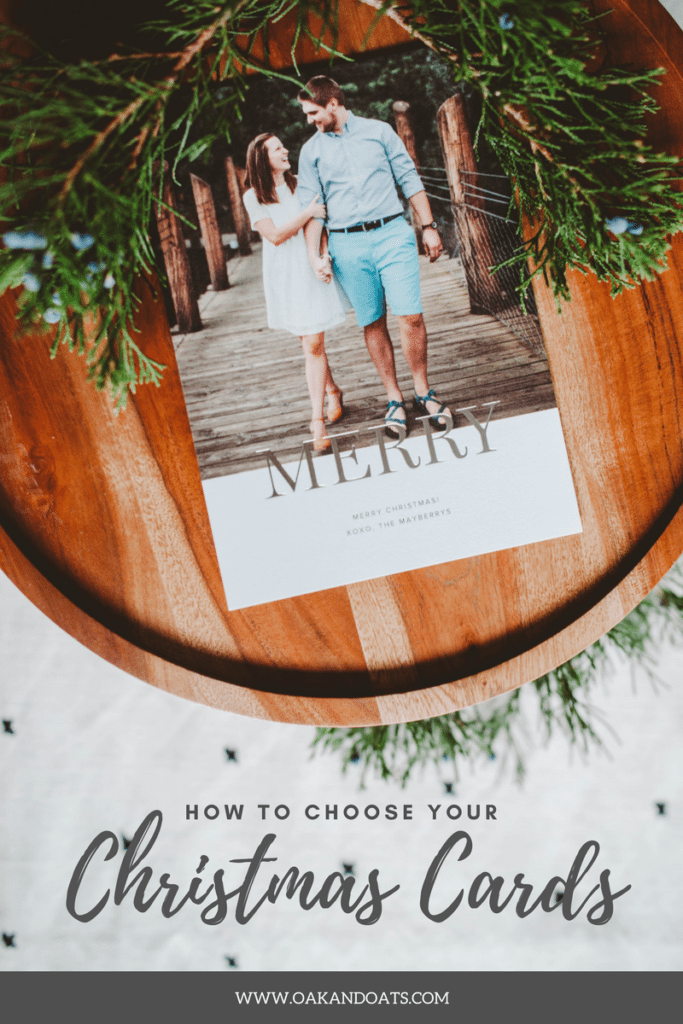 ASK ELIZABETH
Question: What kind of Christmas cards do you get? I really want to get some this year but don't know where to start!
I've made Christmas cards every year our marriage to send out. I've also continued making the Christmas cards for my mom to send out too. I just cannot help it. Christmas cards are one of the things that makes this season so Christmasy! I also love being able to give a little something to everyone. While I wish I had the funds to buy everyone in my life a gift, Christmas cards can step in and take the place of that gift. They say I see you, I'm thankful for you, you are meaningful to me.
It's not too late to order & send Christmas cards!! If you have been thinking about sending cards this year, do it! Here are some tips for picking out & sending your cards:
FIND A PHOTO
And don't feel like it needs to be serious 😉 With the Ridings side of the family we always send out goofy pictures of the whole family! My main criteria is that everyone in the family needs to be in it. I know, the kids are cute – but we also love seeing parent faces!! I tend to pick a cute picture of Bruce & I and call it good. It doesn't have to be a professional photo either, we've sent out professional photos and also just snapshots from a friend.
PICK A WEBSITE
I've purchased cards that I love from Minted, Basic Invite, Tiny Prints, and Artifact Uprising. They are all quality. They very in price, check around to see what style you like most and what prices fit with your budget!
FOLLOW YOUR HEART
You can't go wrong with a holiday card design. There are so many cute ones these days and that can be a bit overwhelming. My advice is add your filters (like Christmas & one-photo) and then just find the ones that you are attracted to you! Each year our cards look different and that's fun!
KEEP A CARD FOR YOURSELF
Every year I keep one of our Christmas cards so that we can have a history of them. I put some up on the mantel and the rest on the coffee table. As your family grows, it is fun to be able to look back on all your holiday memories!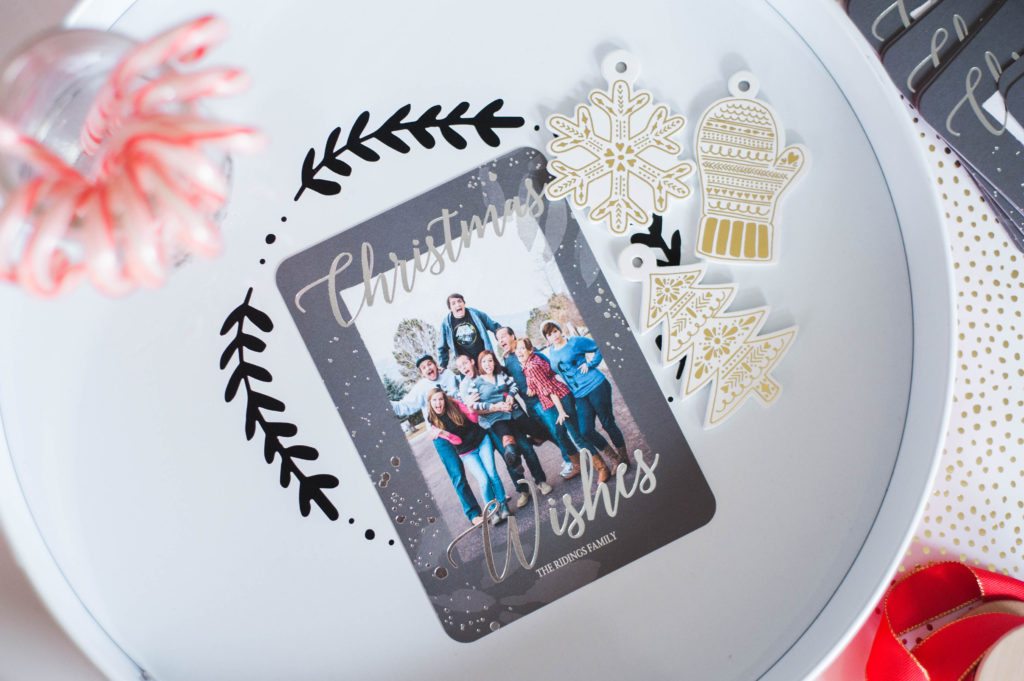 TINY PRINTS
Christmas Cards from 2016: Read the Post HERE
30% off Holiday Cards use code: 30DELIGHT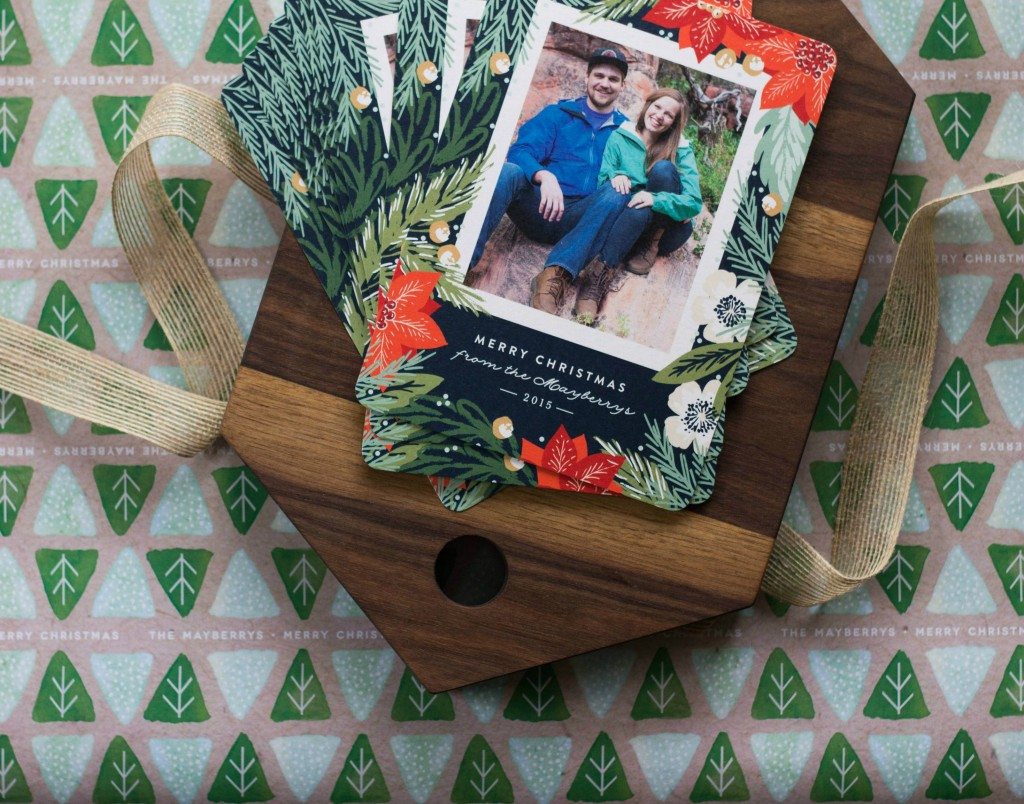 MINTED
Christmas Cards from 2015: Read the Post HERE
Enjoy 20% off holiday cards $150+, 15% off $100+. Code: BRIGHT17, exp Mon 12/11
New Customer Welcome Offer: 20% off holiday cards. Code: JOYNEW, exp Thu 12/7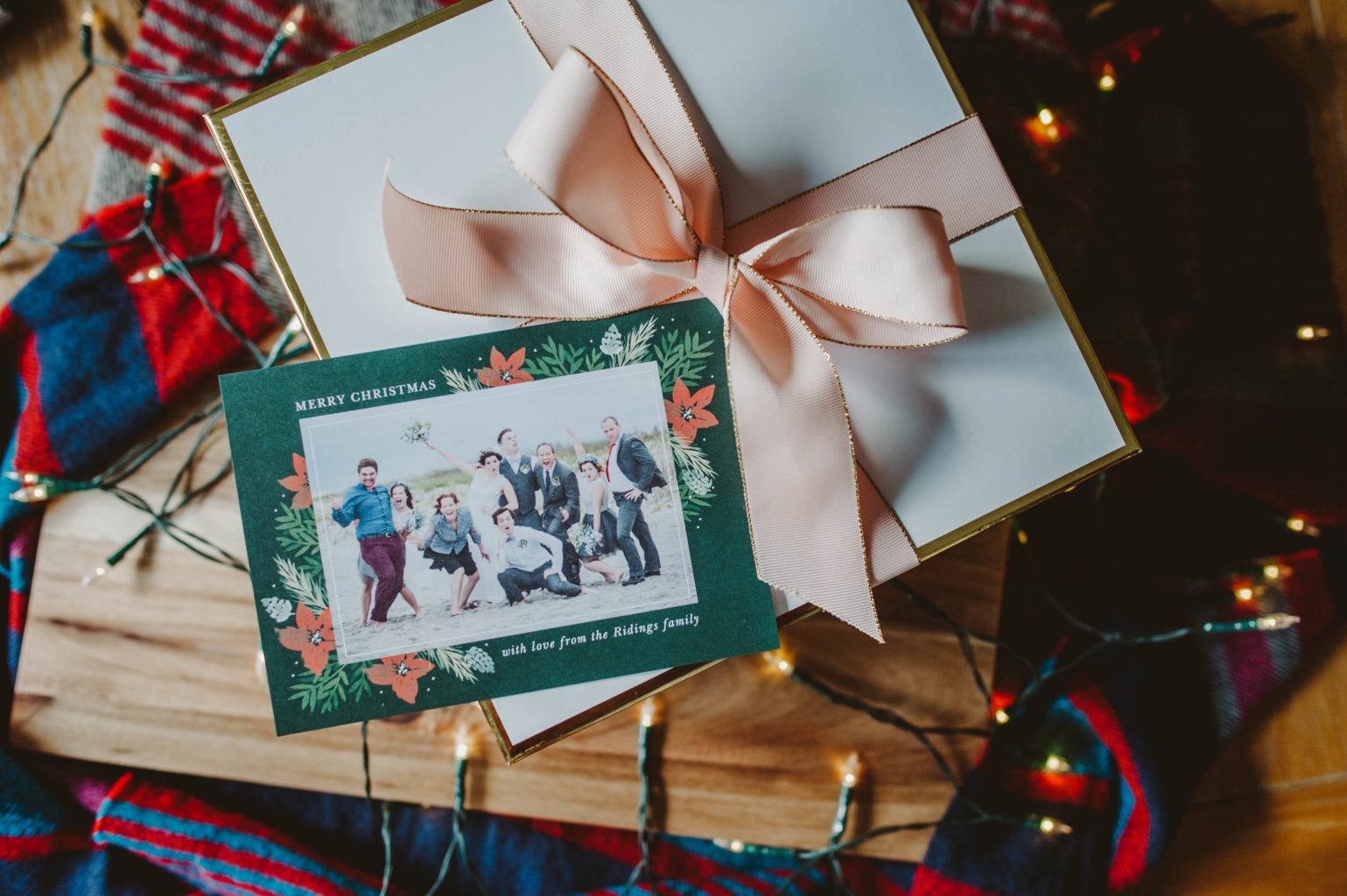 BASIC INVITE
Christmas Cards from 2017
30% off with code: Holi30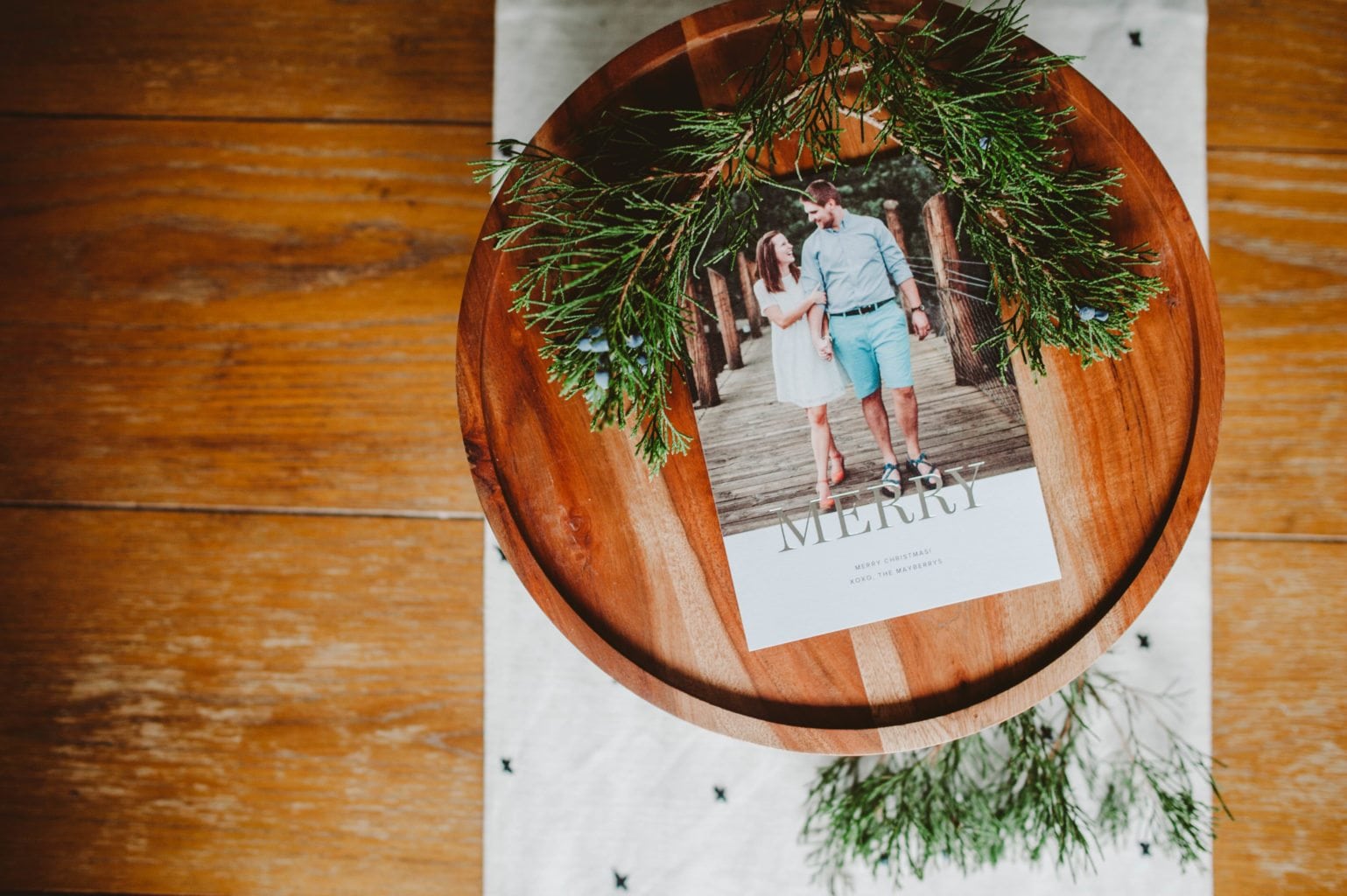 ARTIFACT UPRISING
Holiday Cards 2017 (and 2016)
Save 10% with code: GIVEGIFTS