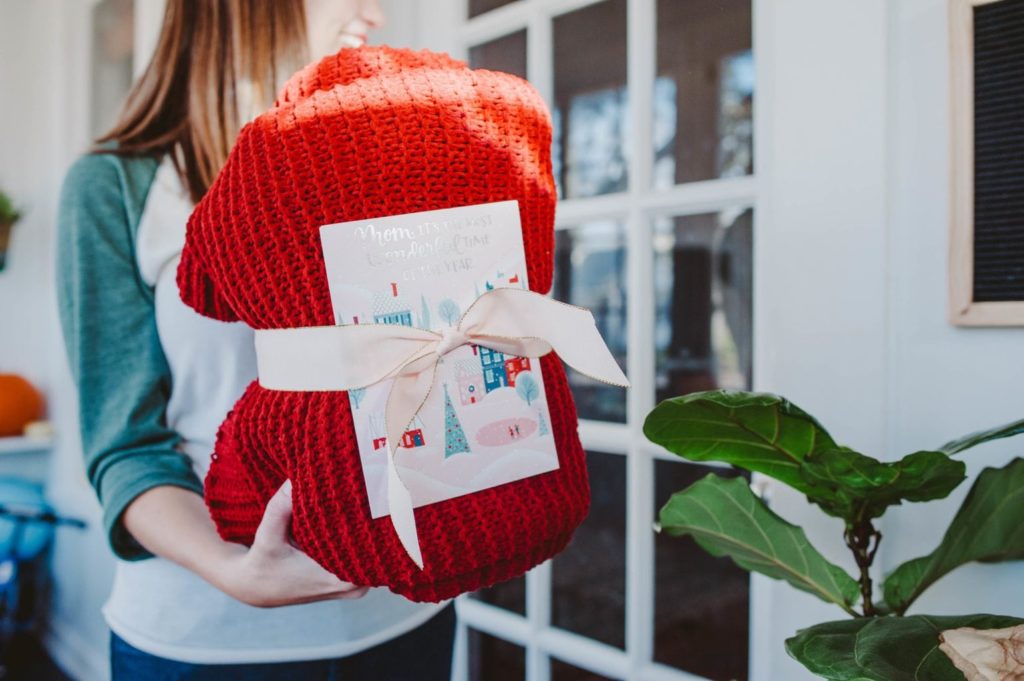 This post has been sponsored by American Greetings. All thoughts and opinions are my own.
It has already begun! I do not know about you, but we have already accepted several holiday gathering invitations and I am loving adding them to our calendar! I'm not complaining one bit – this is hands down my favorite time of the year! Since so many of my friends & family rock the holiday hosting, I've already started picking out some hostess gifts to give to them when we come over!
We all have some kind of holiday gathering to attend this year – including ones with family! Bringing a gift for the hostess is not only considerate, it can nurture and bless your friendship. This year I encourage you to take the time to personalize your holiday gifts. A card with why you LOVE attending their parties and being their friend can go such a long way. Pair that with coasters for their new coffee table or a new mug for their daily coffee addiction and you have a super thoughtful yet simple gift! It doesn't have to be a huge expense – just let them know you see them and are thankful for the way they serve and bless your friend group!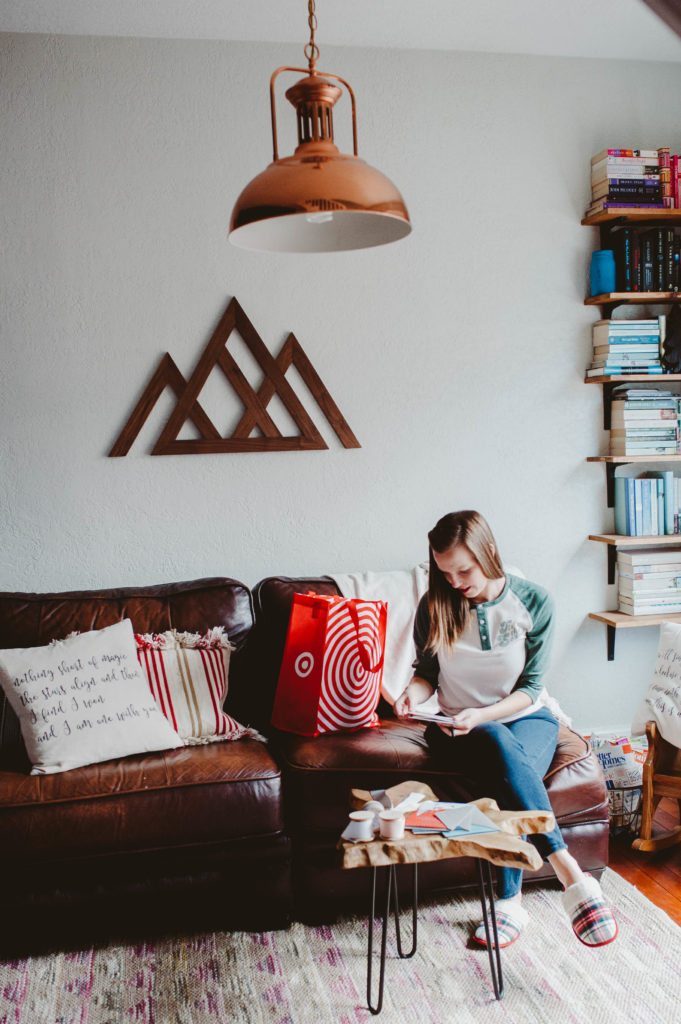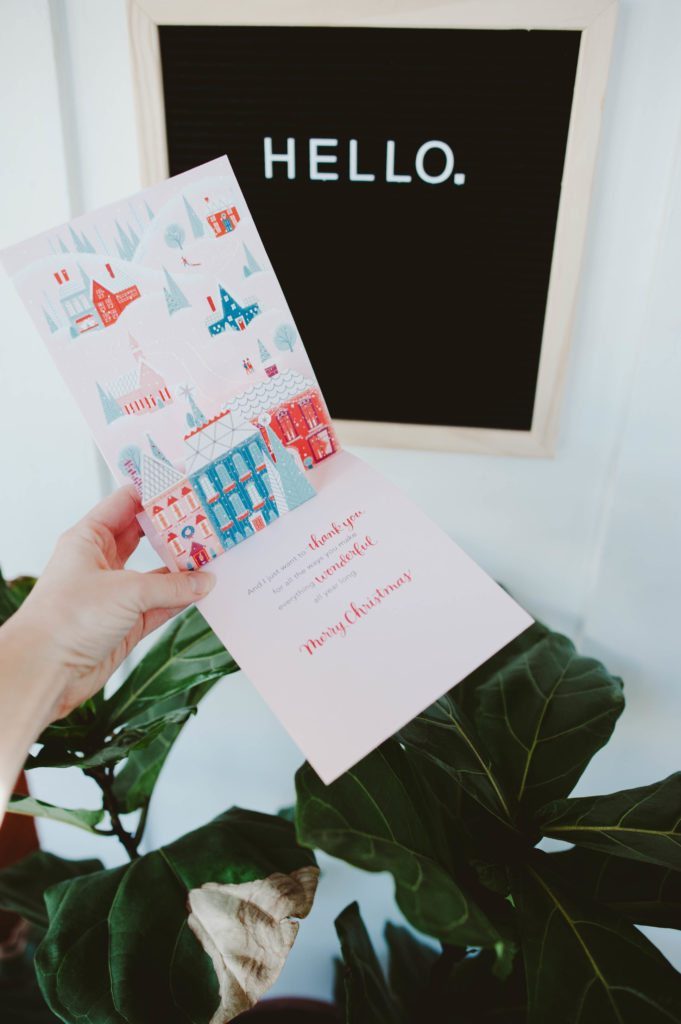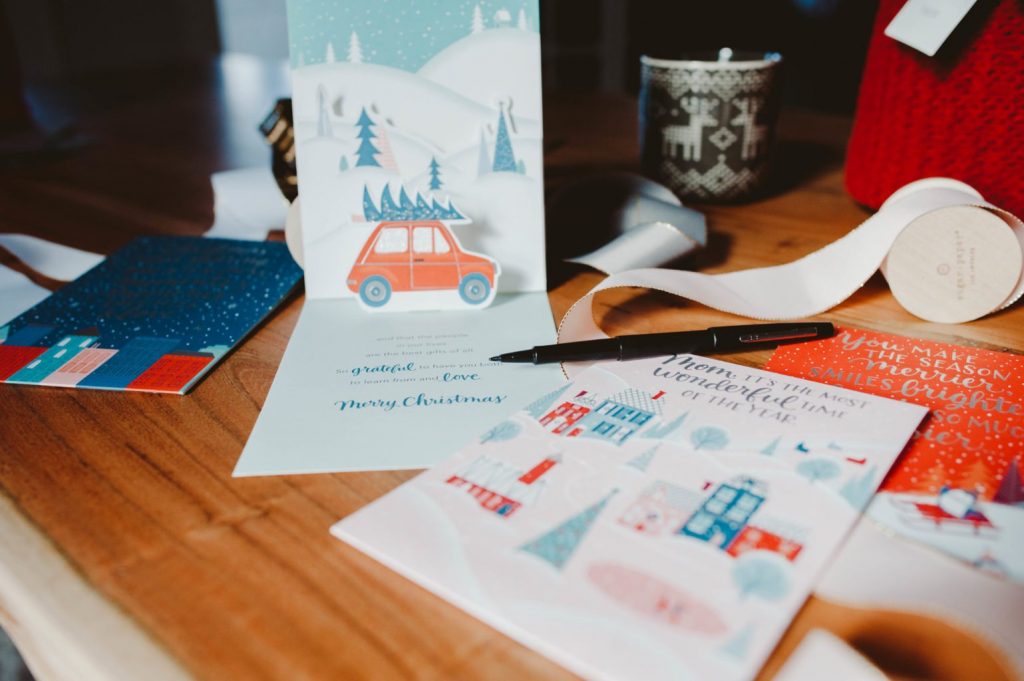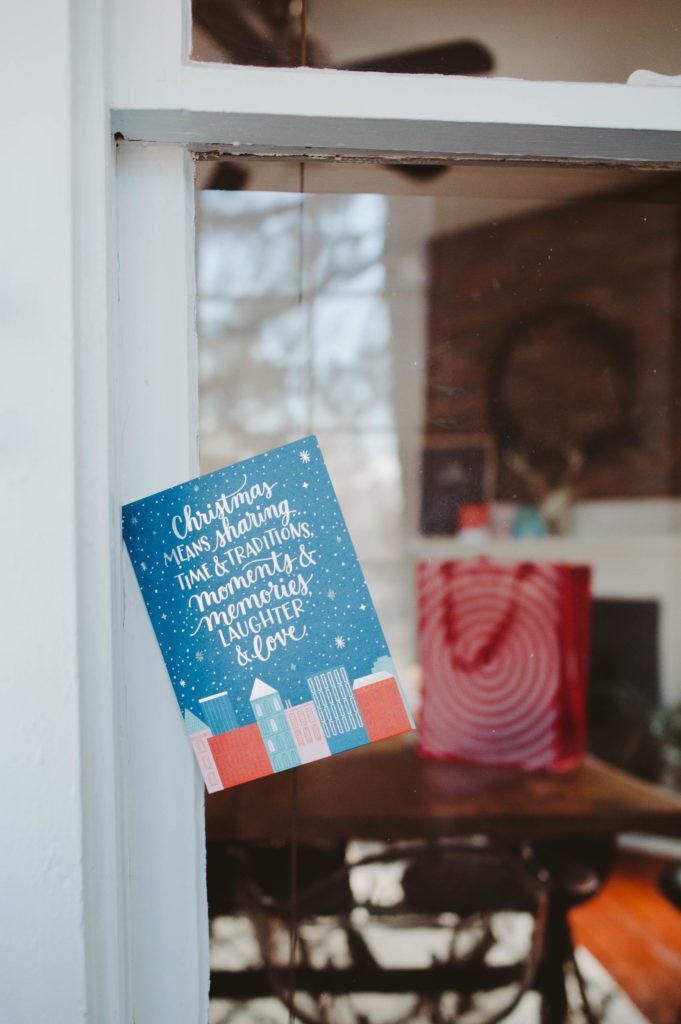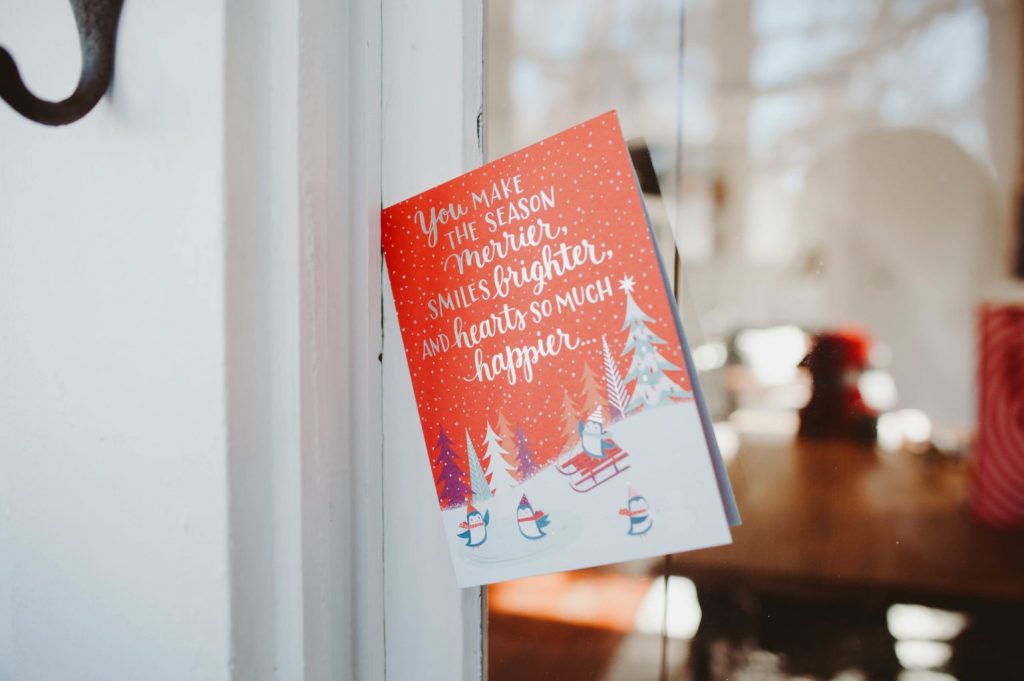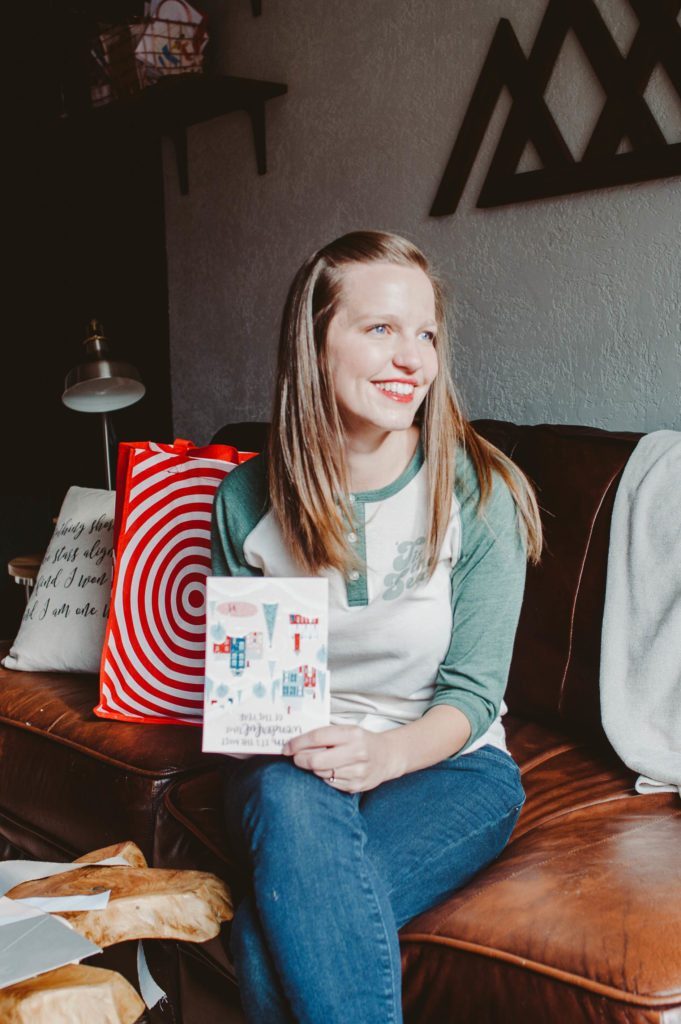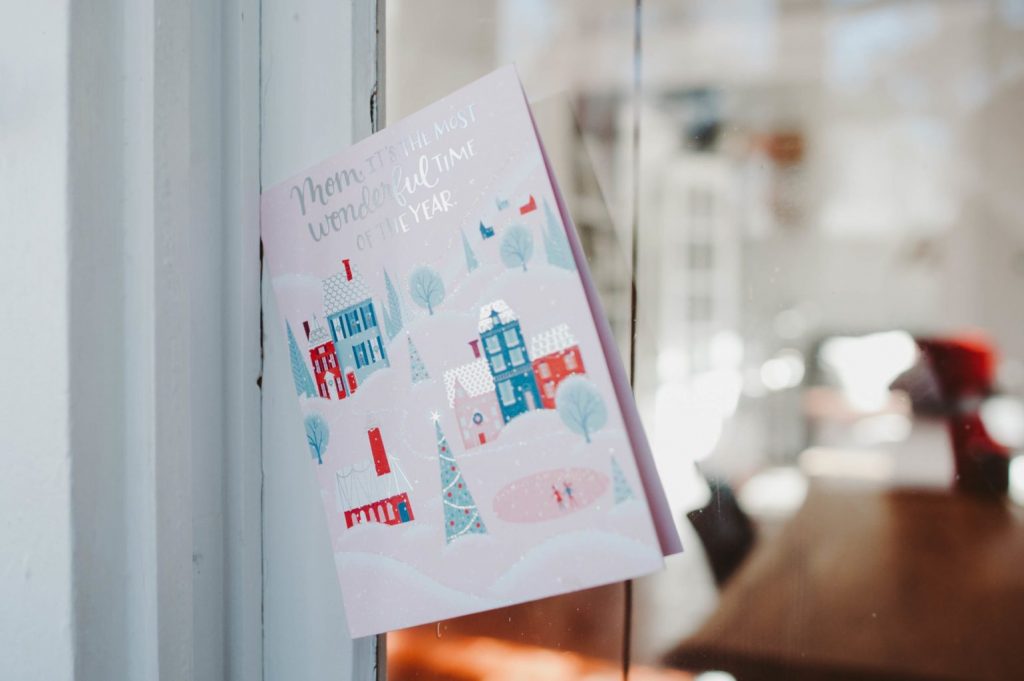 I've been spending a lot of time at Target this month for obvious reasons! I was stalking their holiday section and giggled out loud when it was all finally out! I'm a fan of love notes. I still send snail mail, write notes to my husband, mail fun cards to friends in the same city, and include birthday cards in every gift. I thoughtful card with some handwritten thoughts is priceless. So when the Holiday cards were set out on display, I spent an embarrassingly long time standing in front of it and reading all the cards.
There were so many good ones, but I couldn't get over these beautiful pop-up cards! The fonts, the words, the colors, the heart – they stole my heart (my love for cards runs deep!) I know of four upcoming gatherings so I picked out cards and gifts with those people & parties in mind!
PS: When you are shopping at Target make sure to have your Cartwheel app out to save!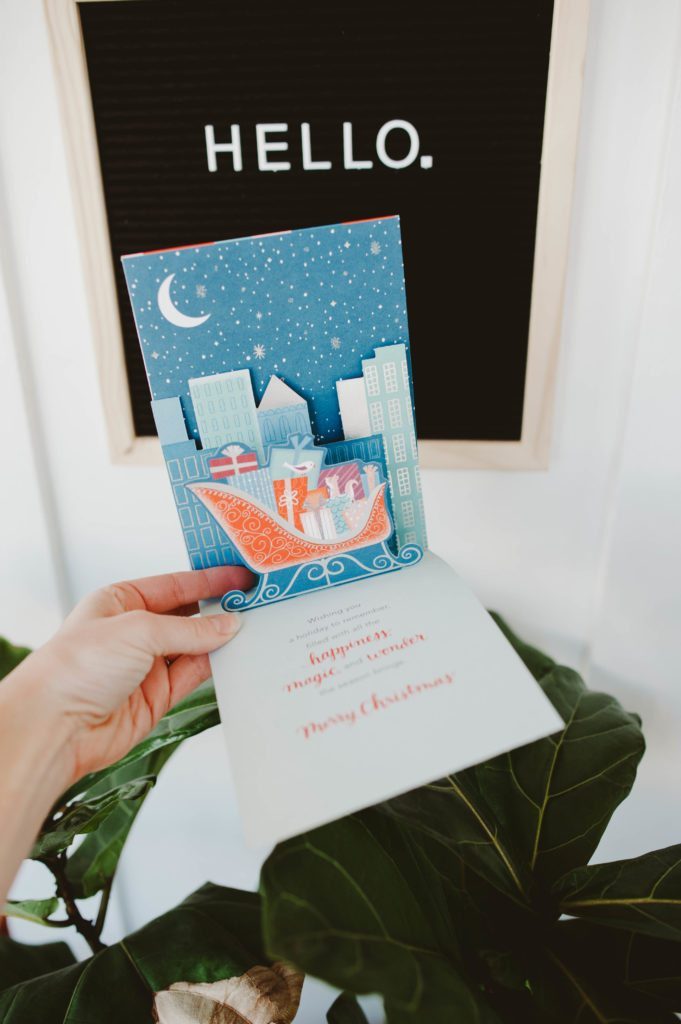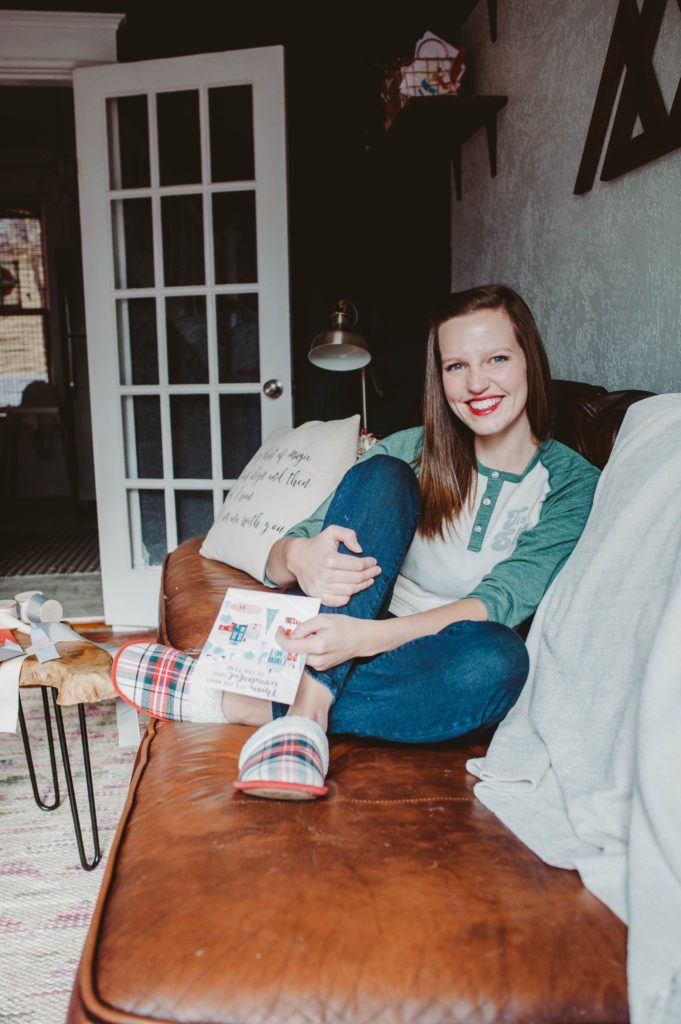 Our Annual Christmas Cookie Exchange
Some family friends host a cookie exchange every year and we all love it! We try to plan it where everyone can come and take turns hosting it. It is girls only so we have three generations of girls who gather, chat, and trade cookies! This year a mother/ daughter pair are hosting and I wanted to let them know how thankful this community is for them! The front of the card mentions "sharing time & traditions" and this is just that! I picked out a super beautiful pie server and some cookie cutters to add to the card! It is perfect for the dessert theme!
Bunco Club
I'm in a Bunco Club that meets monthly and it is the best thing ever. We started in January and I never want to stop! It is such a sweet time of community and fun. For December we are having a Christmas party. I wanted to share a gift with the lady who is hosting (who also organized the whole event!) – she makes smiles brighter & hearts happier. Not just because she started Bunco but because of who she is! I picked out the Mug to go with because homemade lattes are fun in fancy cups!
Christmas Day with the Ridings Family 
Every year we spend Christmas Day with my family. My mom always rocks the hosting but I don't always think to bring her a gift! She would never ask or expect it, but I love loving on her! I picked out this mom card that says on the inside "I just want to thank you for all the ways you make everything wonderful all year long!" Gah! Melt my heart. I had to get it and I paired it with a Christmas throw! If you know my mom at all, she is a blanket queen (like myself!) She always loves having blankets out on the couch for people to use during movies or while sipping hot cocoa! It really is for both my parents even though the card only says mom! Haha!
Christmas Eve with the Mayberry Family
We are lucky ducks to live in the same town as both our parents so we get to spend the holidays with both families! We always do Christmas Eve with my husband's side of the family and we always have so much fun! They have welcomed me with open arms into their family! I feel so known and loved by them and it is such a blessing! That is why I picked out this card – "you show me that family means laughter, love, and time spent together!" I added some festive coasters for their home. They always have fun holiday decorations and coasters for their coffee tables so I mixed them together!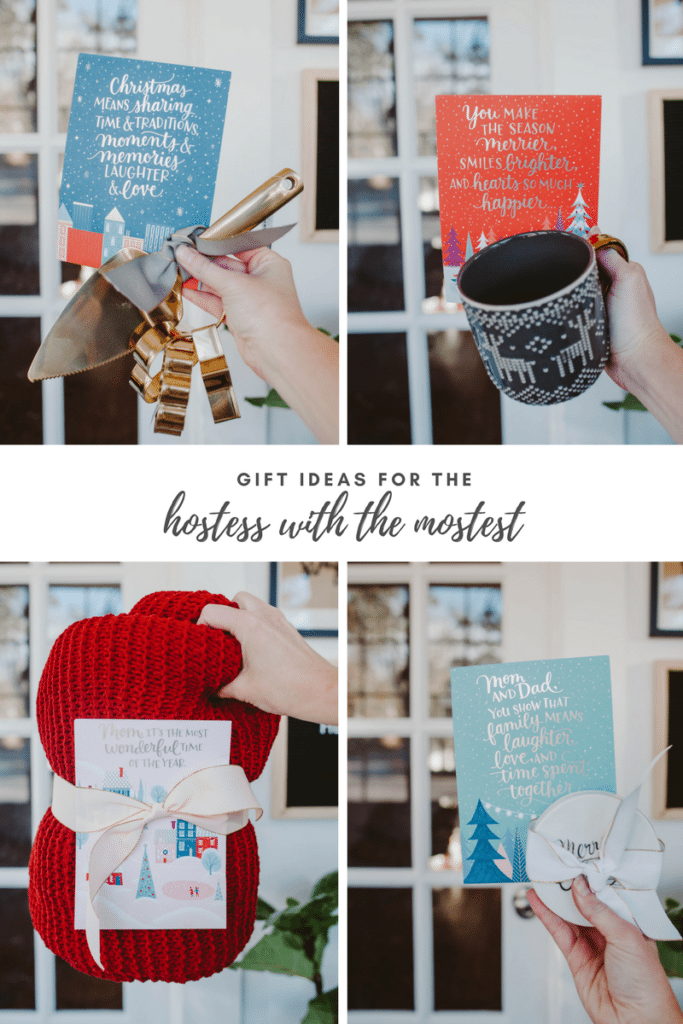 Whatever gatherings you have coming up, I encourage you to take the time to write a personal note to include with your hostess gift. These hosts rock it and mean a lot to you and you friend groups, so make sure they know that!! When shopping for your holiday cards this year, be sure to check out the fun and festive options offered by American Greetings at Target!