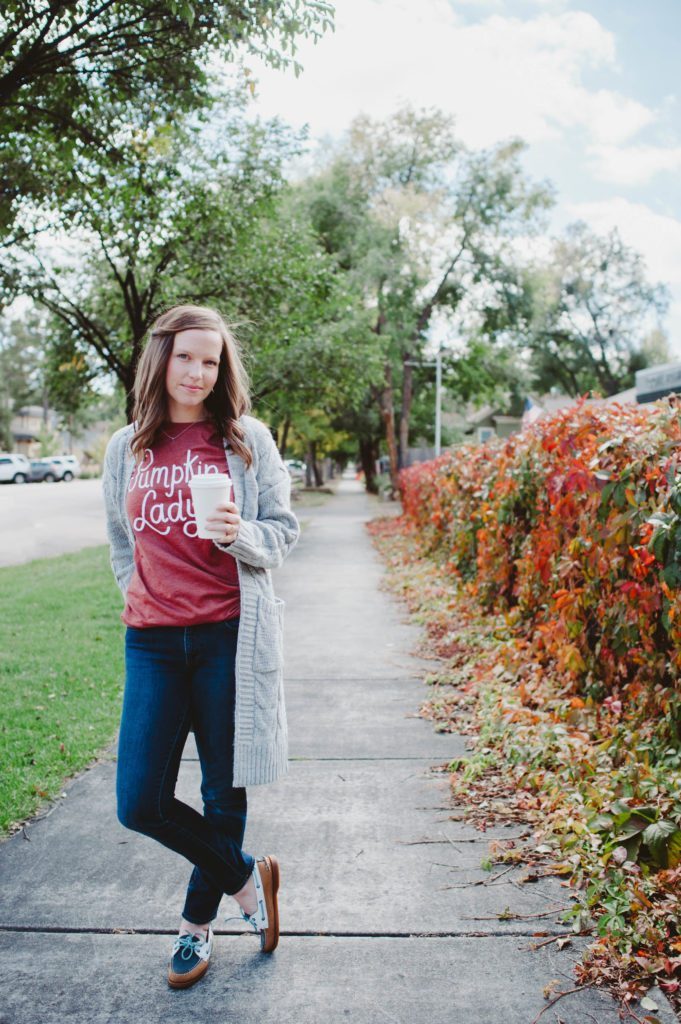 LOCATION: Good Neighbor Meeting House
OUTFIT DETAILS: Women's Custom Sperrys || Donut Necklace || Pumpkin Lady Shirt || Long Knit Cardigan|| GAP Jeans
I've been living my fall life these days. The storms we had last week brought the cooler temperatures in. I've gathered all my closed toe shoes from my closest (but still left the Chacos by the front door 😉 ) And the cardigans. Seriously, I cannot go anywhere without a wind breaker of sorts. I always forget what cooler air feels like after a hot summer ( I'm being 100% serious!) hahah!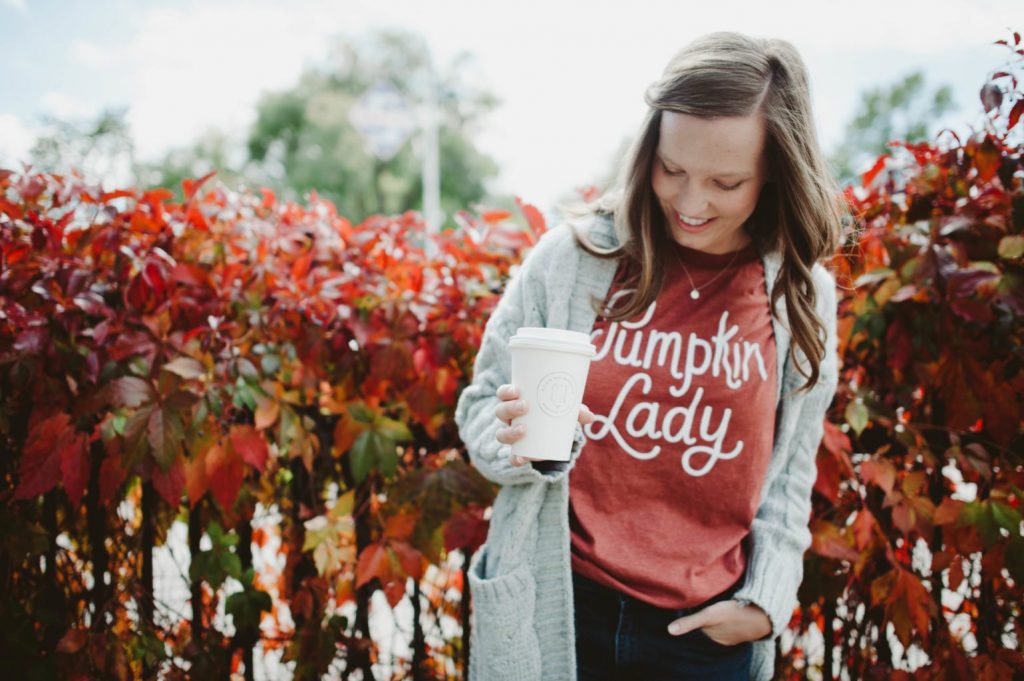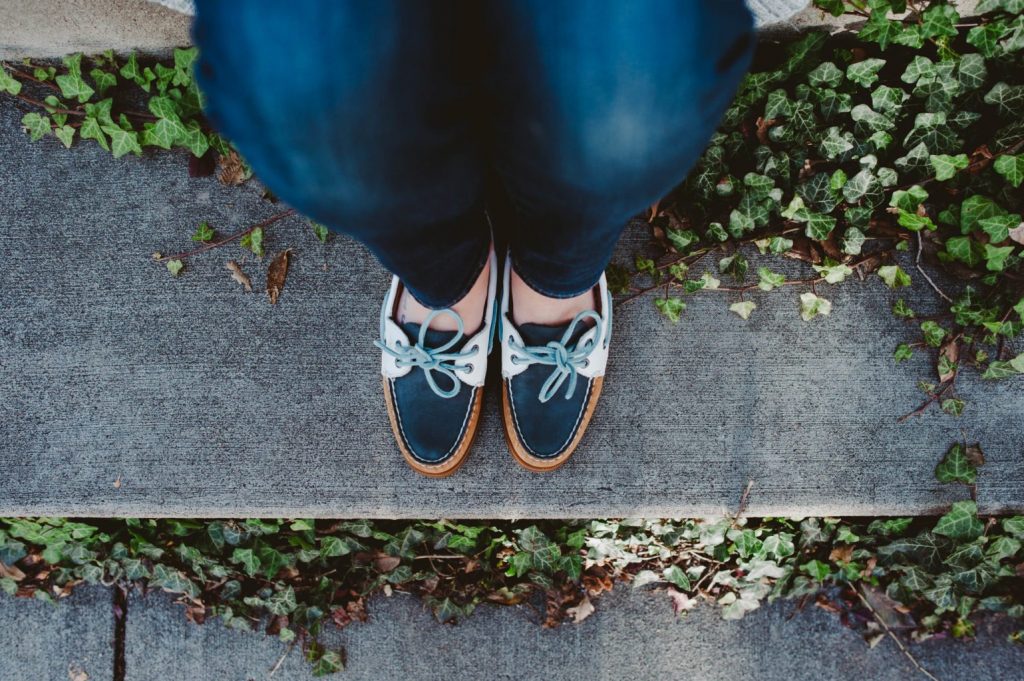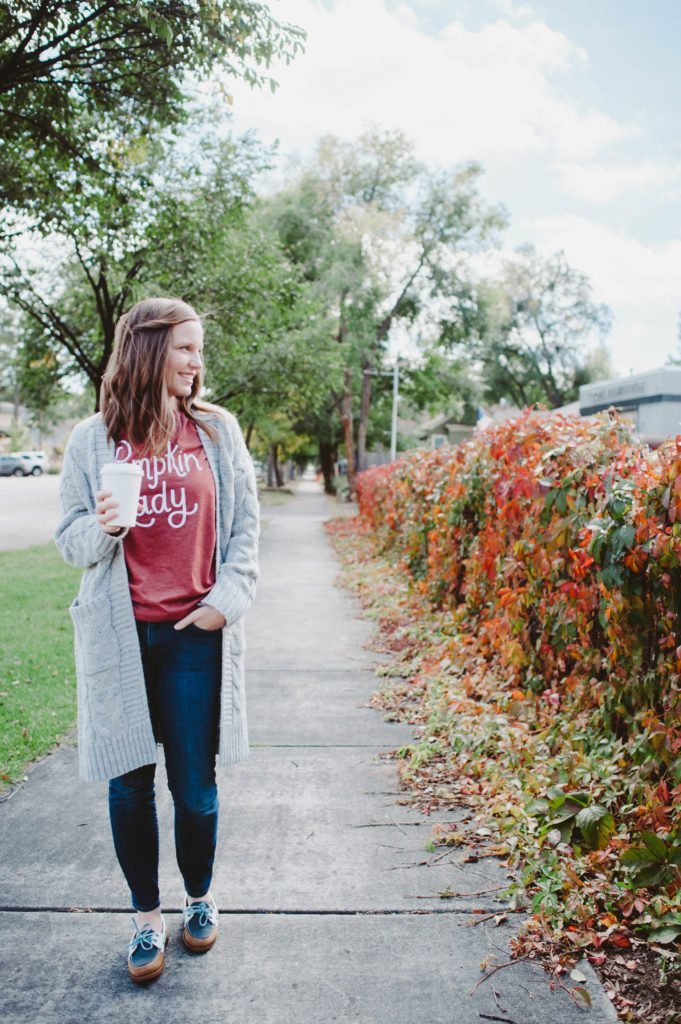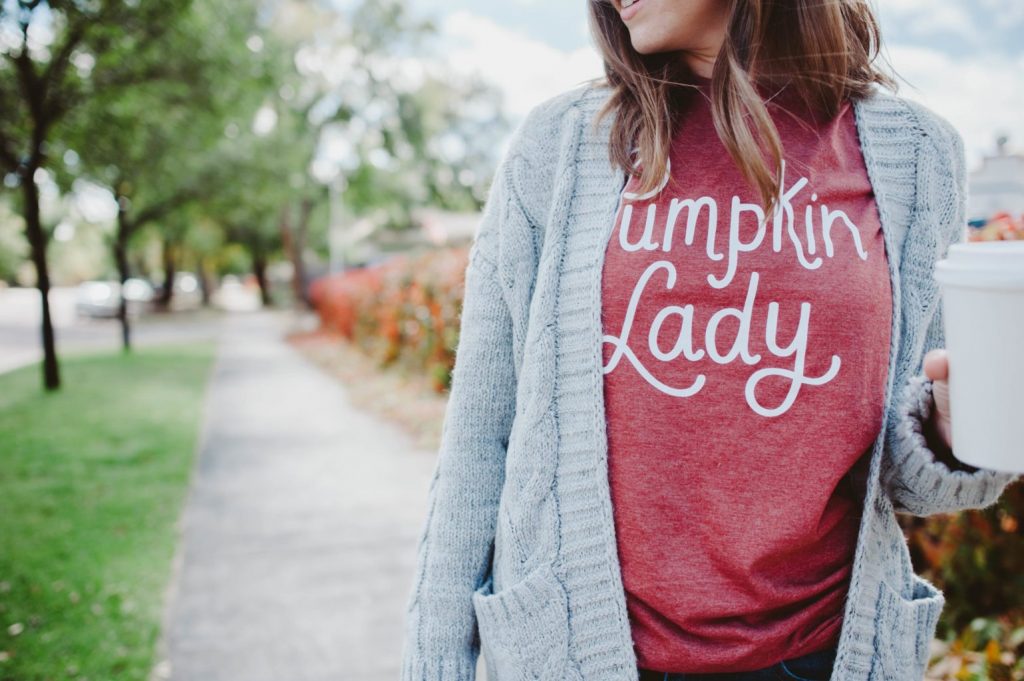 We stopped by a new local coffee shop called Good Neighbor Meeting House. It was packed as expected because it was the lunch hour and this place is hip, so Bruce and I instead got our drinks to go and walked around. We marveled at the colors of the trees and the ivy growing around the fences and stairs. We looked at houses and researched the history of porches – specifically the screened in ones. Never a non-learning moment in these parts.
I love my custom Sperry's I made this year. They are perfect for this cooler fall weather. I picked out all the colors (I know, mad skillz) and planned on making them fancy yet matchy. SO I picked the colors I already wear all the time 😉 The sweater is from (get this) Amazon! I linked it in my fall favs last week – it really is a fav! And my Pumpkin Lady shirt from Rosalynne Love got all the love from strangers. I've never been so complemented before!
I'm pretty much living my best fall life over here!