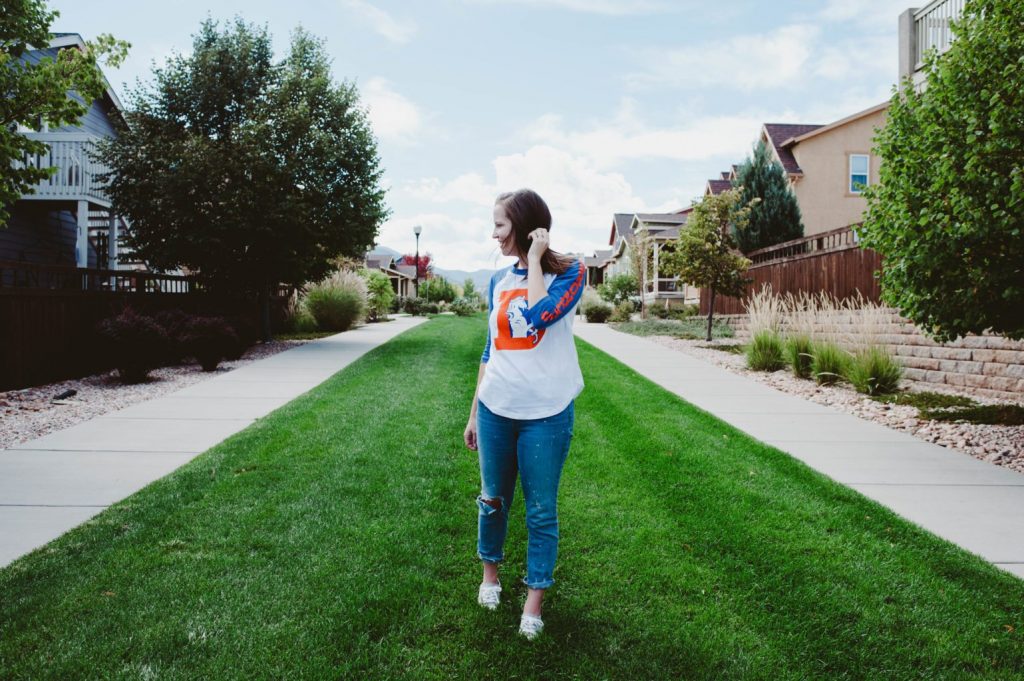 Are you ready for some football? Tonight the Broncos play the Chiefs, and while we haven't been doing so hot these last games, I'm hopeful (as all good fans should be!) I am a fan of representing the Broncos on game day and so I've acquired a collection of warm weather & cold weather items to help me in that mission. This vintage logo baseball tee ( ironic) is new this year and easily a fan favorite in my closet! Haha!
I've been a Broncos fan nearly all my life. My parents tell stories of how I would run around the house yelling "touchdown Raiders!" but I have apparently blocked out those memories 😉 We've had some good years and some bad years (yuck, like all the ones when I was in college) but I don't mind… just kidding, I mind. But at the end of the day, I just love being a Broncos fan.
PS: Here are some other Broncos outfits from the past!
WORK DAY (okay, you can't reallllly see but this is a Broncos shirt too!)