Location: Denver, Colorado Outfit Details: Broncos NFL Sideline Hat || Patagonia Better Sweater Jacket || Chaco Barbary Boot ||Resolution True Skinny High Rise Jeans || Game Day Broncos T-Shirt
Wahooo! And the Broncos continue advancing toward to Superbowl! I can't help but be excited about it. Bruce and I spent this past weekend in Denver and it was just lovely! We only live an hour and a half outside of the city but we stayed for a night at The Art Hotel so that we could enjoy a little getaway. On Sunday we suited up in our Orange and Blue – just like always. The city was also decked out and strangers yelled "Go Broncos" as we passed on the sidewalk. I am a sucker for all things community – it is fun how a city's football team can bring people together and have you talking to people you wouldn't otherwise wouldn't have spoken to.
It was pretty chilly in Denver on game day so the t-shirt swag wasn't seen until we were back at home and watching the game. It would have been fun to join so many of those Broncos fans at Sports Authority field but not this time. One day we will get out to a live game, until then we will just gather with friends and family and keep warm!
Speaking of warm, this Patagonia better sweater jacket has also been my new obsession because I am convinced it is the perfect layer ( I even gave a 5 minute speech about the topic to Bruce the other day! 😉 ) It is the jacket when it is too cold for a vest, not rainy enough for a rain jacket,  and too warm for my down coat. It is the medium coat and it zips so it is more like a jacket and less like a sweater/ fleece.  Layers in Colorado are super important so it has been perfection these last days since I bought it! haha.
The game was a close one and super exciting/ stressful there at the end but we did it! Excited to face the Patriots next week and hopefully kick their butts again! #gobroncos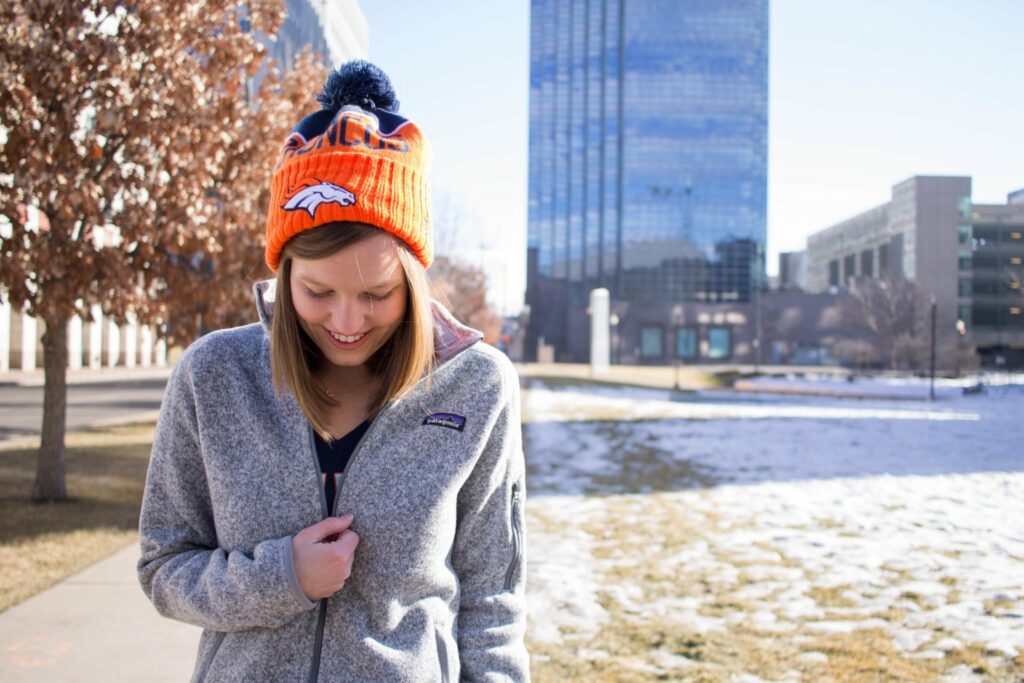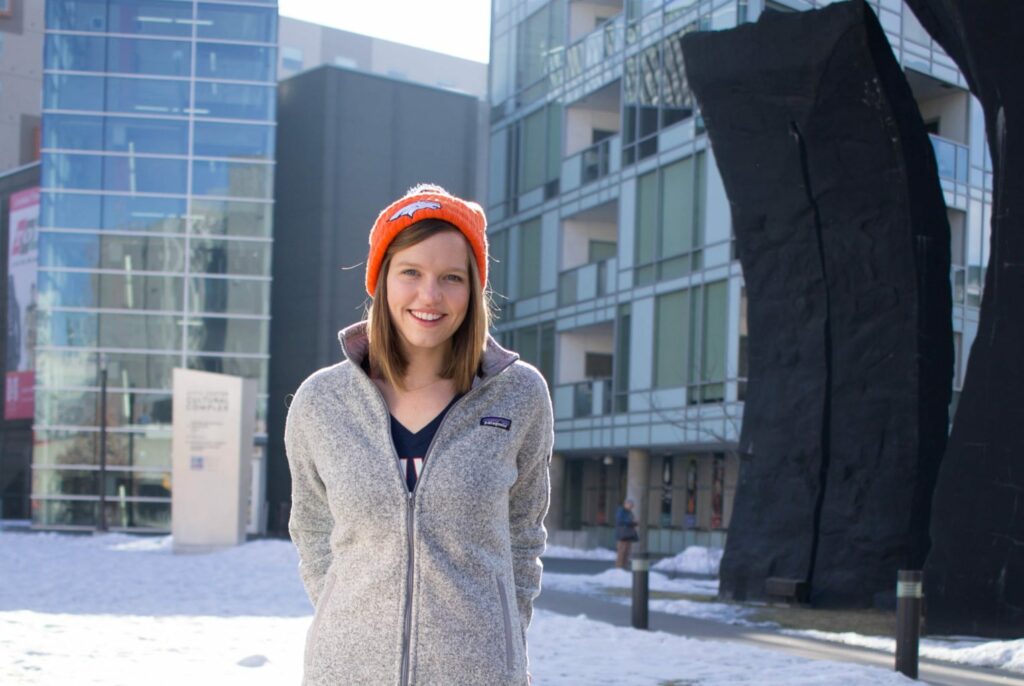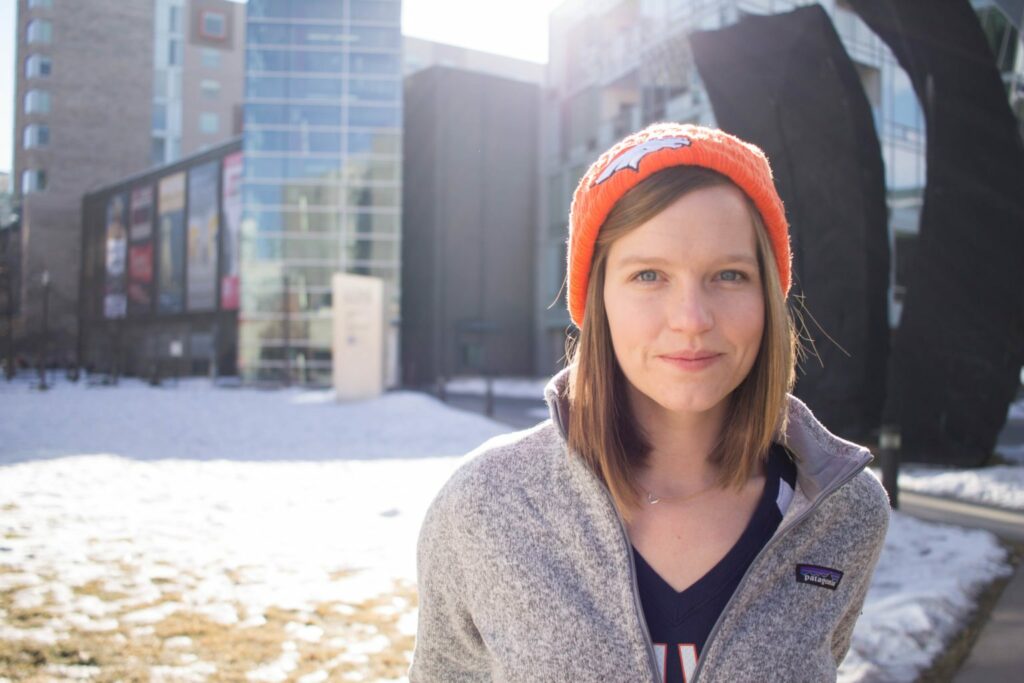 Any other Broncos fans out there? How about any of you football loving ladies!?! I would love to hear the team you cheer for!