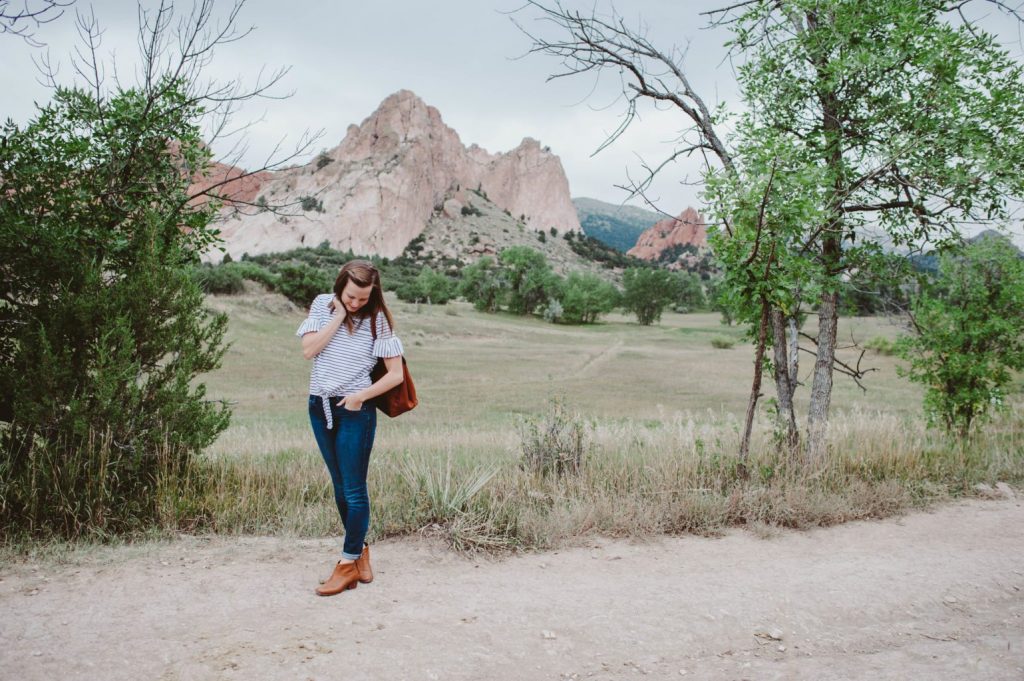 LOCATION: Rock Ledge Ranch / The Garden of the Gods
OUTFIT DETAILS: Toms Booties || Trumpet Sleeve Knot Front Striped Tee || Jeans || Kampala Bag
A lot of me loves to wear Chacos and shorts as much as I can, but I cannot help but feel a little giddy pulling out my skinny jeans and leather booties. I think it is because with the change of seasons comes the change of my wardrobe. I get to switch things up – feel like I'm living on the edge. New things (that are still super safe and super known.) Changing Seasons.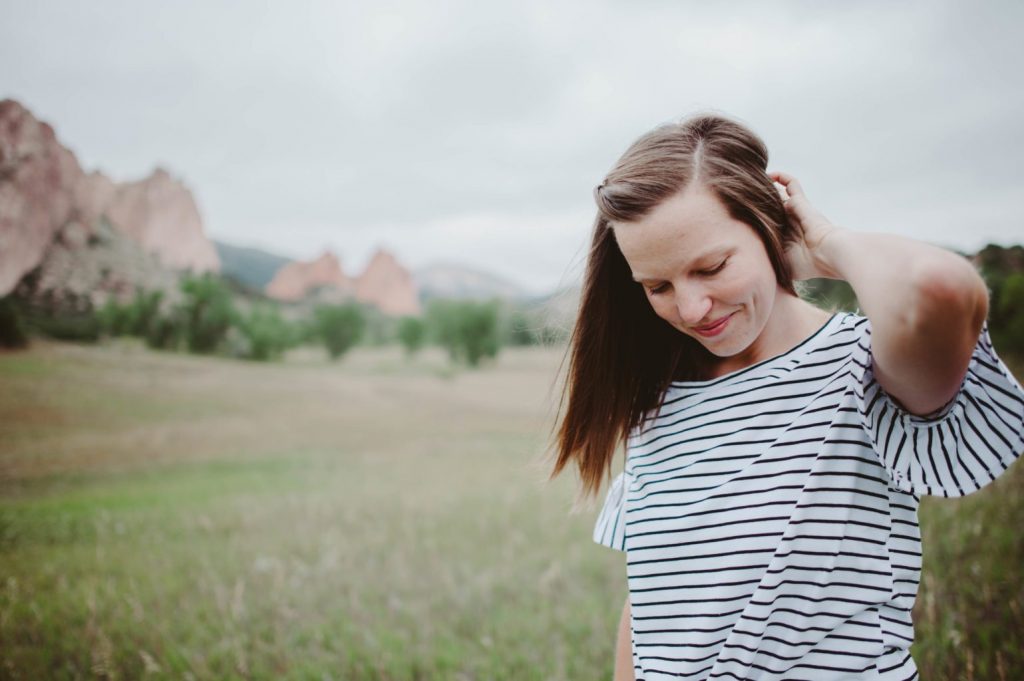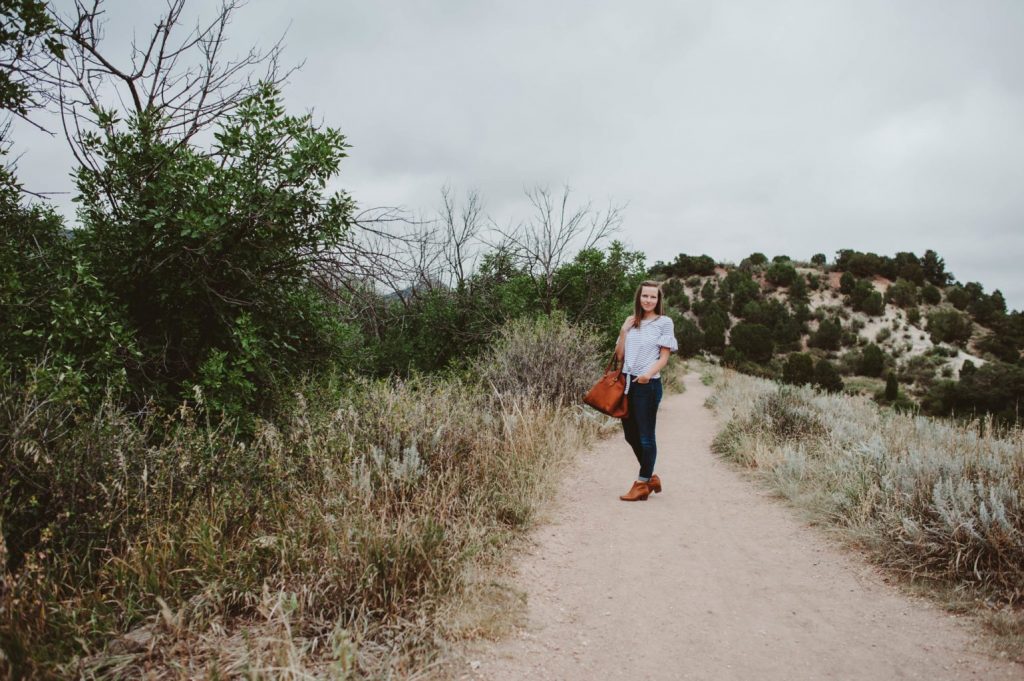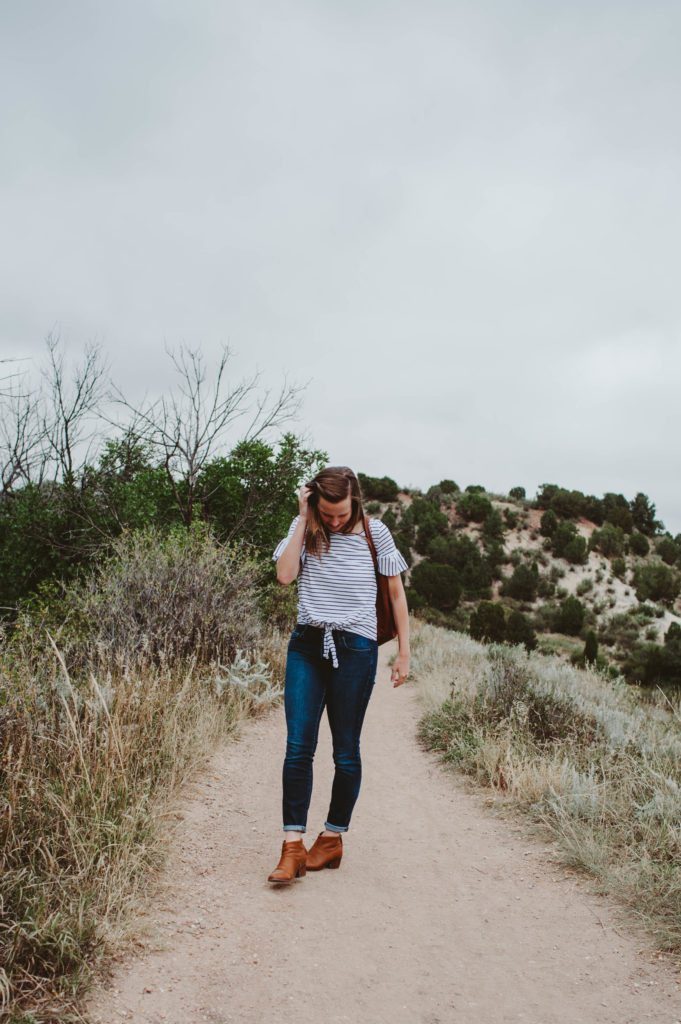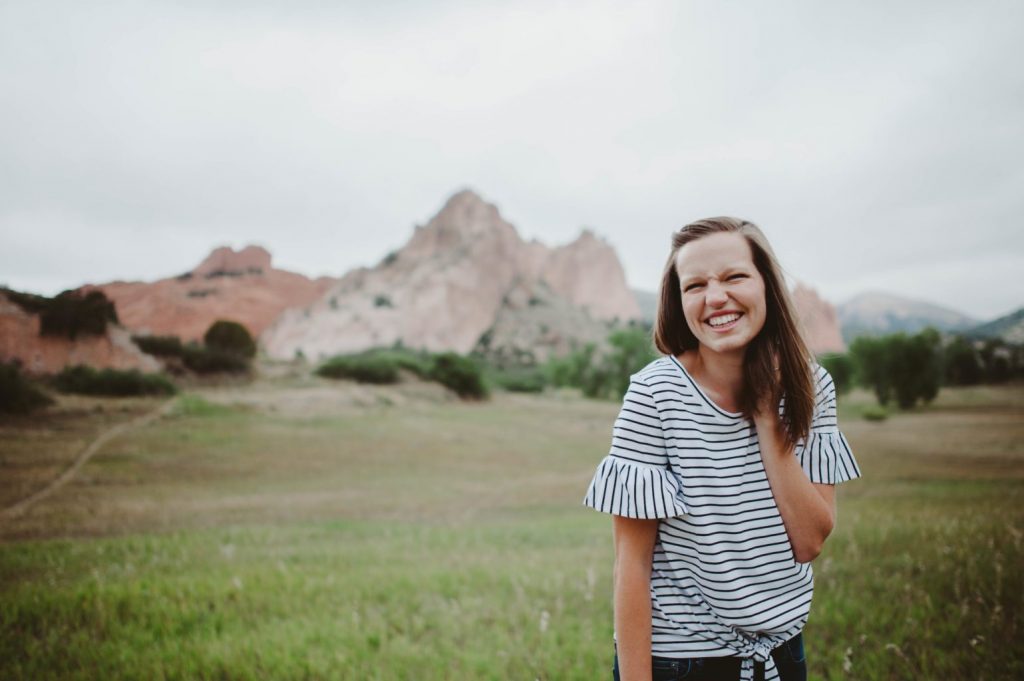 These photos are from the Holly Berry Art Festival. Bruce and I love to go to local art shows and really anything cultural and local. We try to go every year to wander around the booths and pick out birthday/ Christmas gifts. Colorado autumns fluctuate greatly in temperature – so really you need all your wardrobe accesible because you don't know if it will be 40 degrees or 80 degrees. This day was perfect fall – probably in the 60's. Cool enough to pull out my skinny jeans and boots but not need a jacket!
Speaking of not needing a jacket – this top is freaking adorable! I had never ordered from SheIn before and this was my first purchase! SO stinking cute. It feels like a t-shirt but looks fancy which is obviously the best of both worlds!