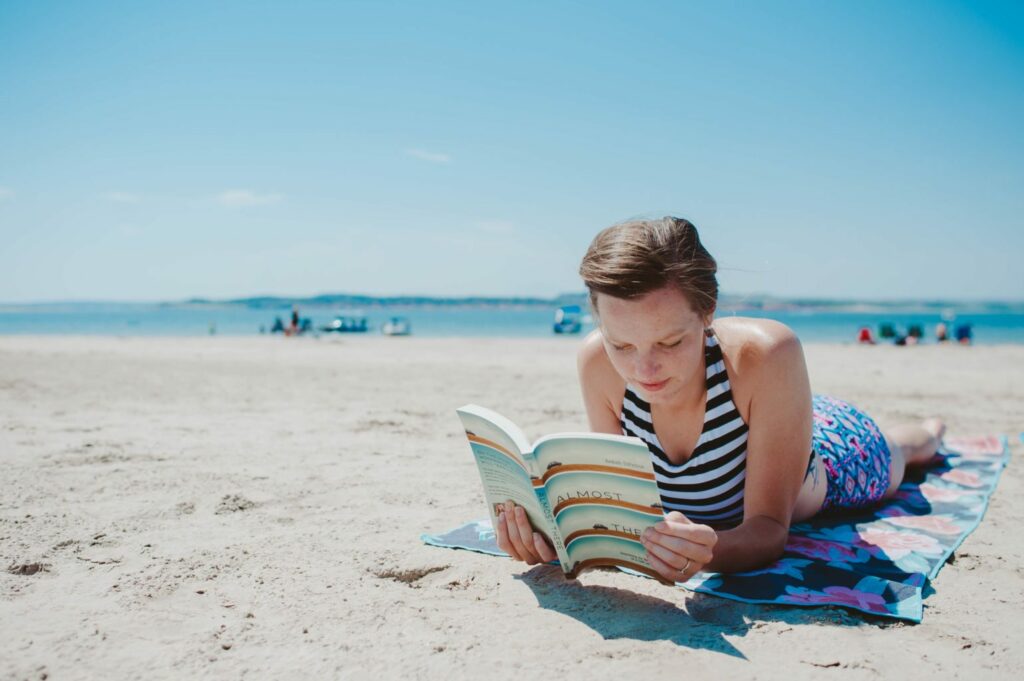 LOCATION: Glendo State Park – Sandy Beach Campground
OUTFIT DETAILS: Hang Ten Game Changer Swim Crop Top || Swim Bottoms || || Patagonia Barely Baggie Shorts || Take A Hike Tee || Nomadix Towel
If you haven't already read about our Eclipse Adventure here, you should go read that now – we'll be wait for you 😉 It provides a lot of good back story for this post! haha. So there we were in Wyoming. We found a place to set up our tent on Saturday and we had all day Sunday to do something since the eclipse wasn't until Monday. We went back to the Glendo State Park (where we initially wanted to camp) and planned on getting a day pass to hike, adventure, and explore. We brought our swim suits because we knew there was a reservoir but we were unsure if we would be able to swim in it.
When we got up to the gate, we were informed that a day pass was only $6 per car (which is nothing compared to some Colorado parks) and we also asked about swimming. We were handed a HUGE map and the lady pointed out several places to swim telling us we really could swim wherever we wanted. We say "Sandy Beach" as one of the places on the map and thought that would be a fun place to hang out. We were right! The beach was so sandy, it really felt like we were at the ocean!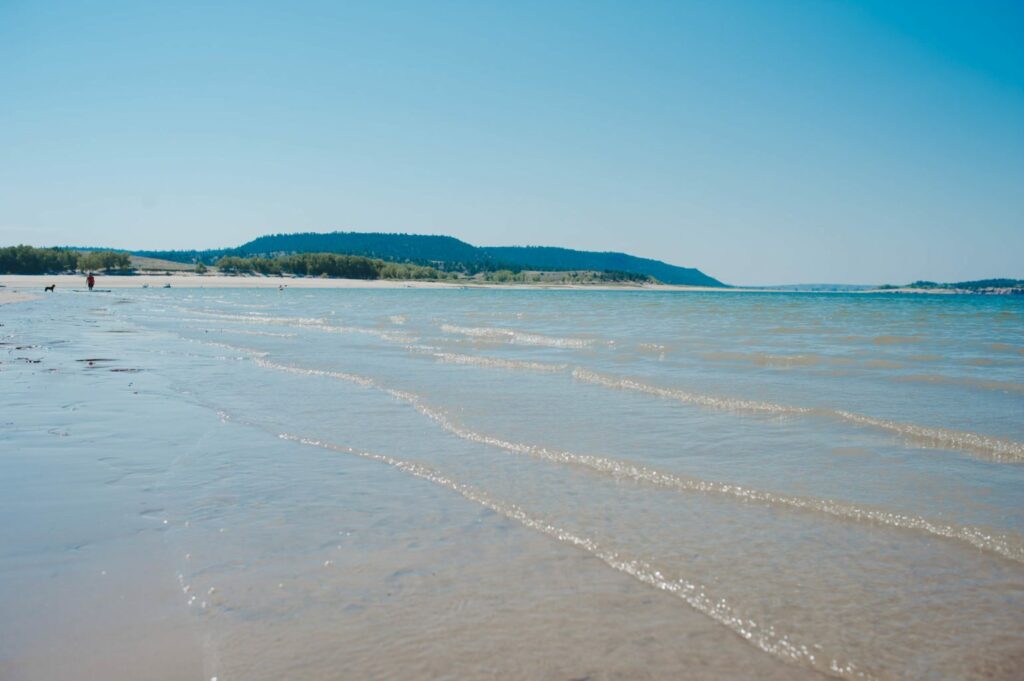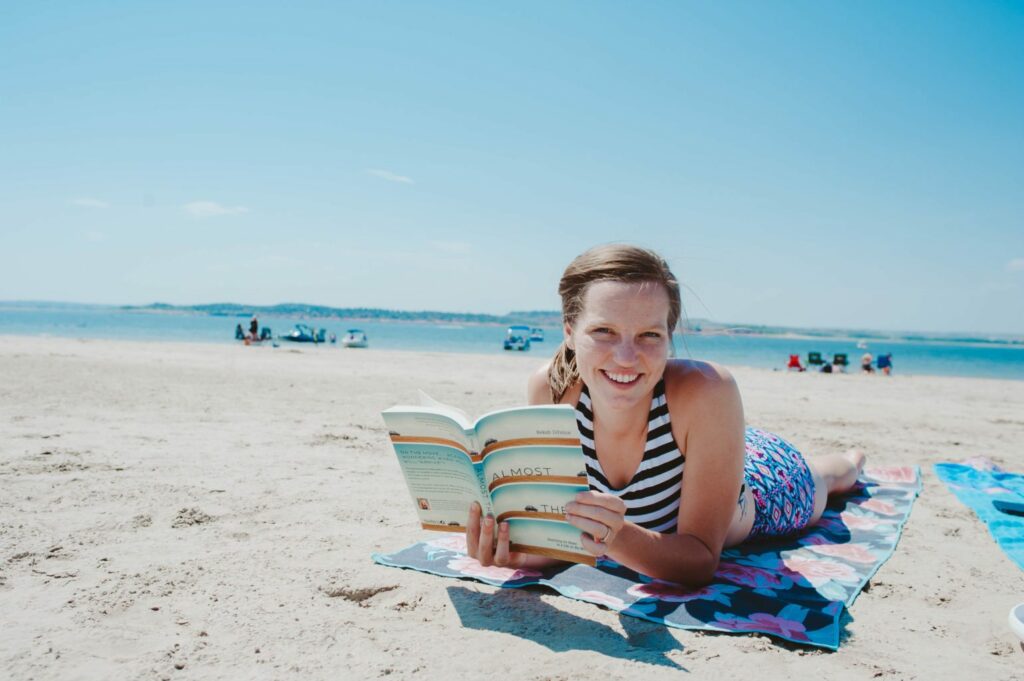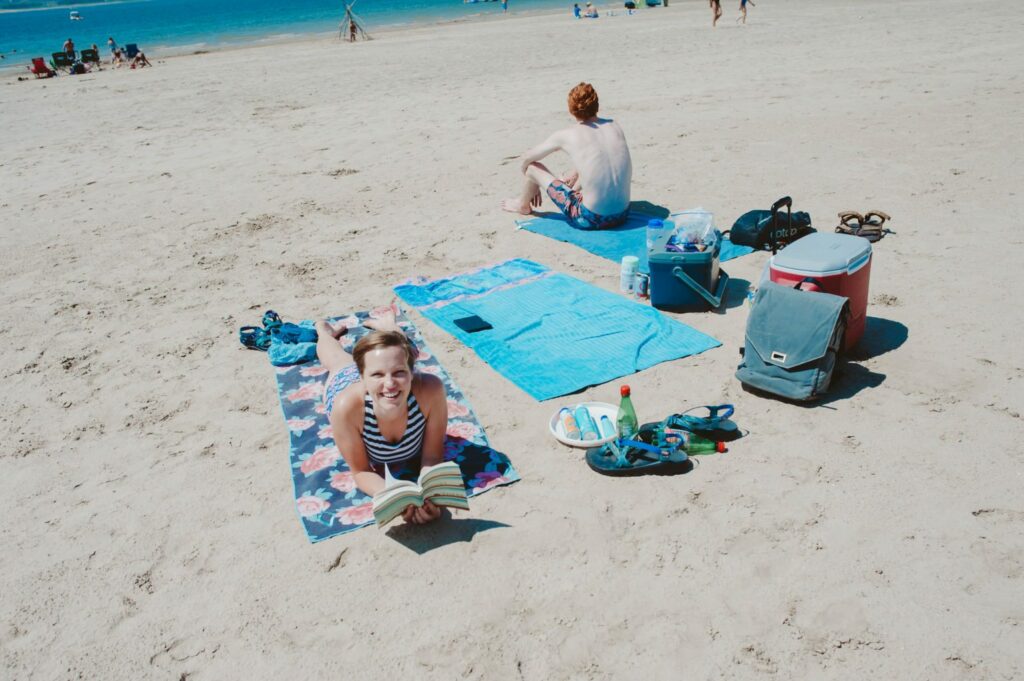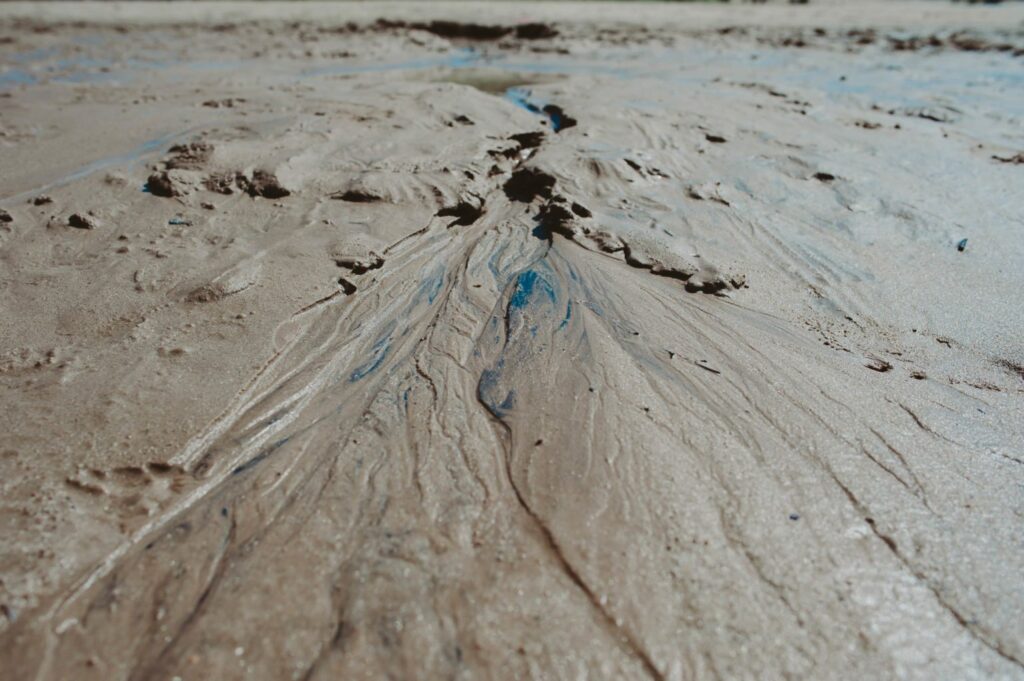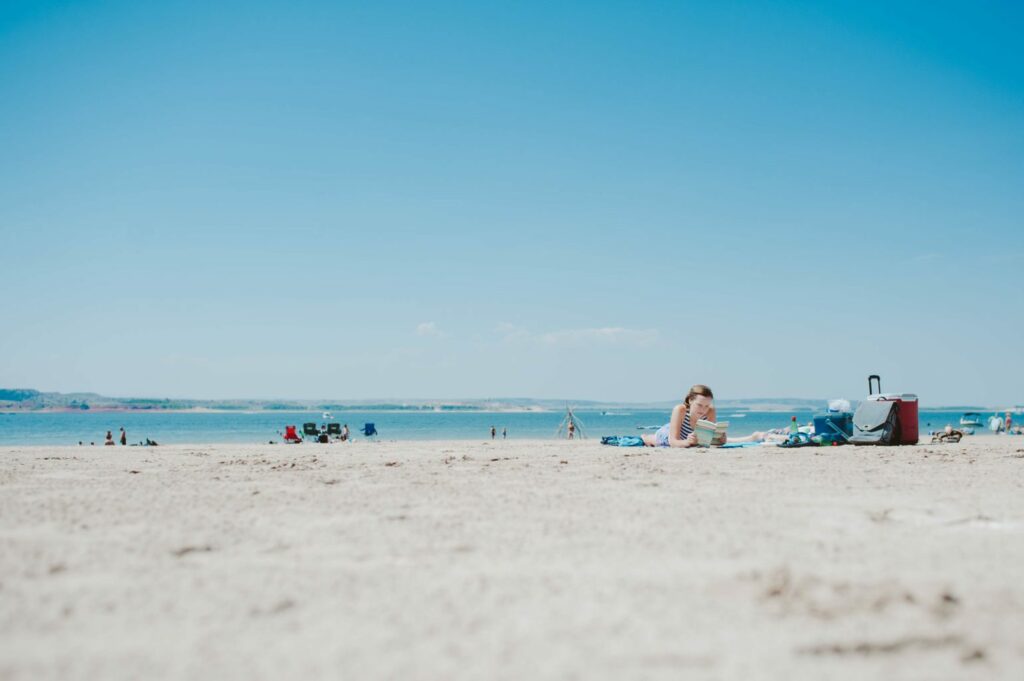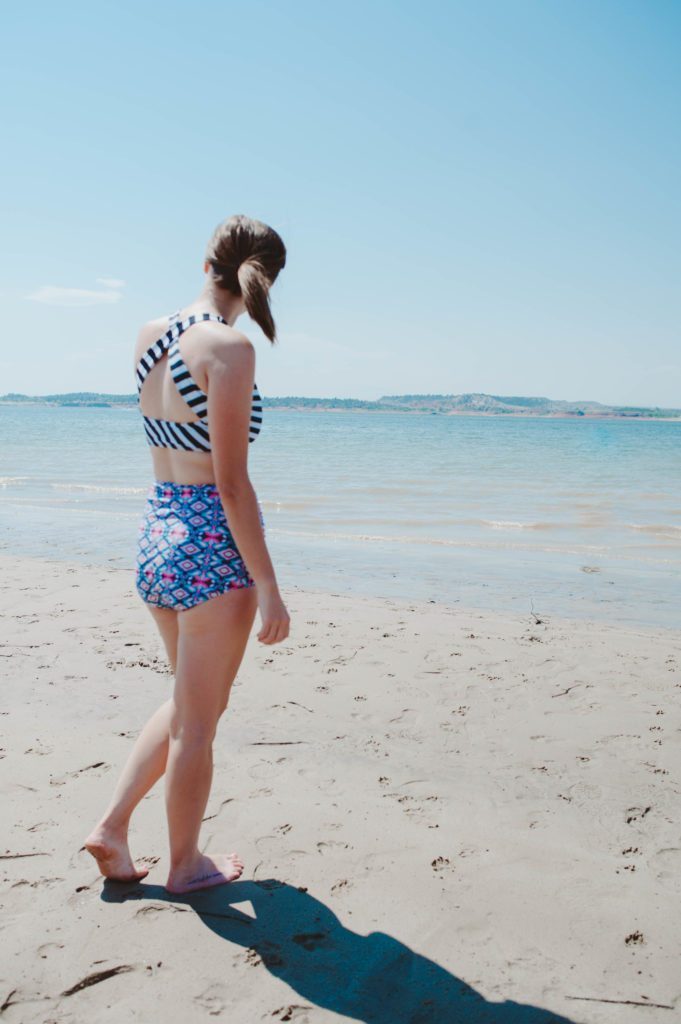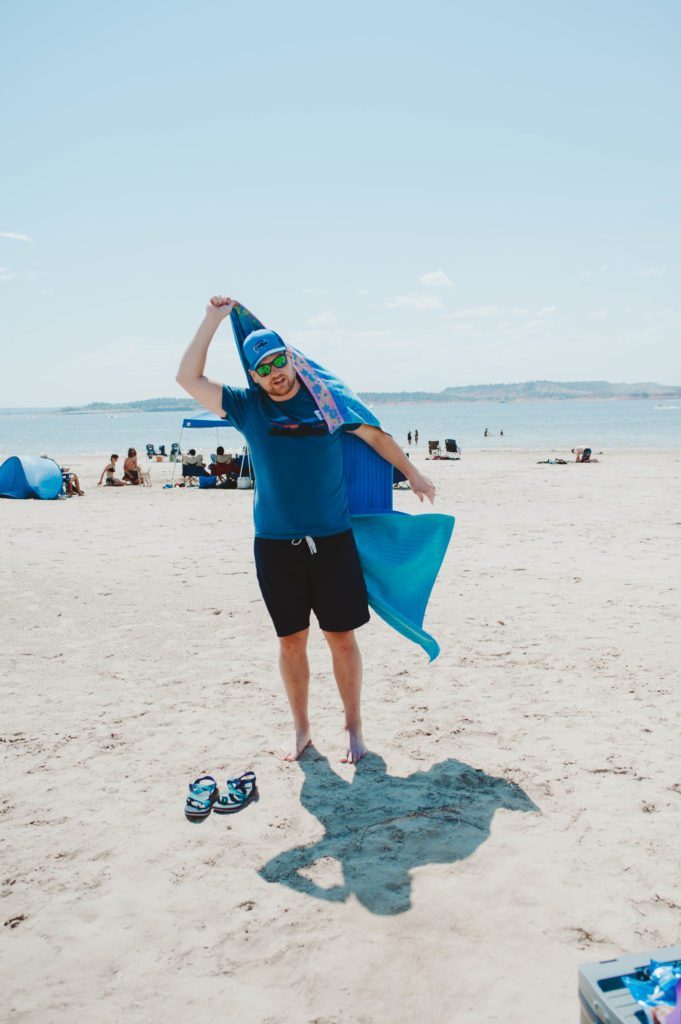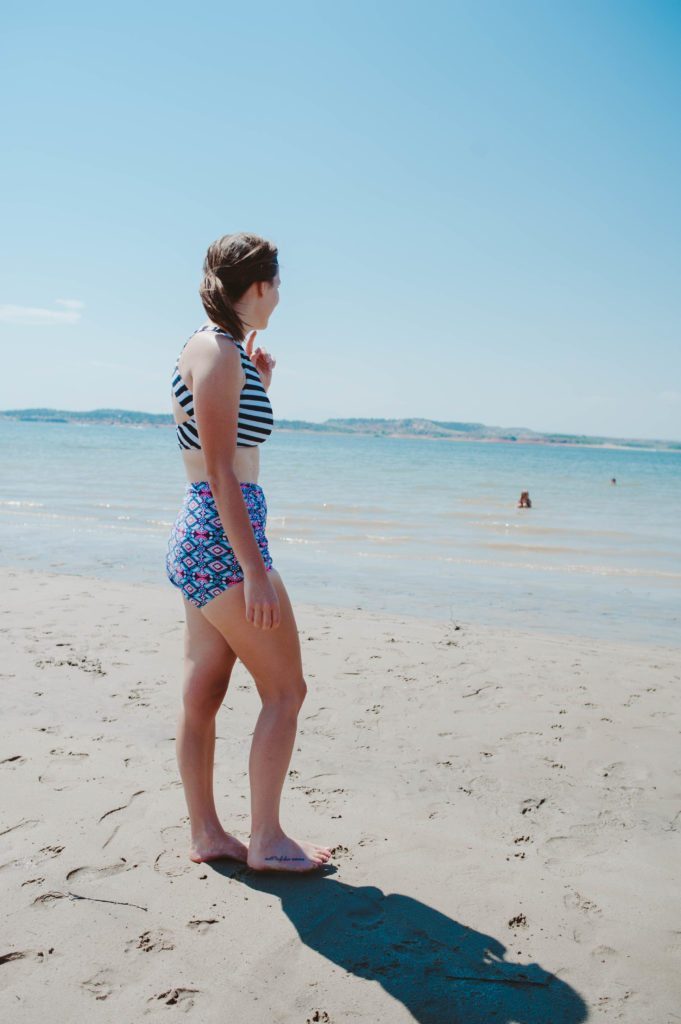 We found a spot to hang out with our towels and our cooler and had a surprise beach day. I said this in the last post, but nothing about this trip was planned. This is very not normal at all for us but ended up working out which completely surprised me! We had no idea we would have a lazy beach day that Sunday!
And if you are looking for a good read, add Almost There by Bekah DiFelice to your list!!