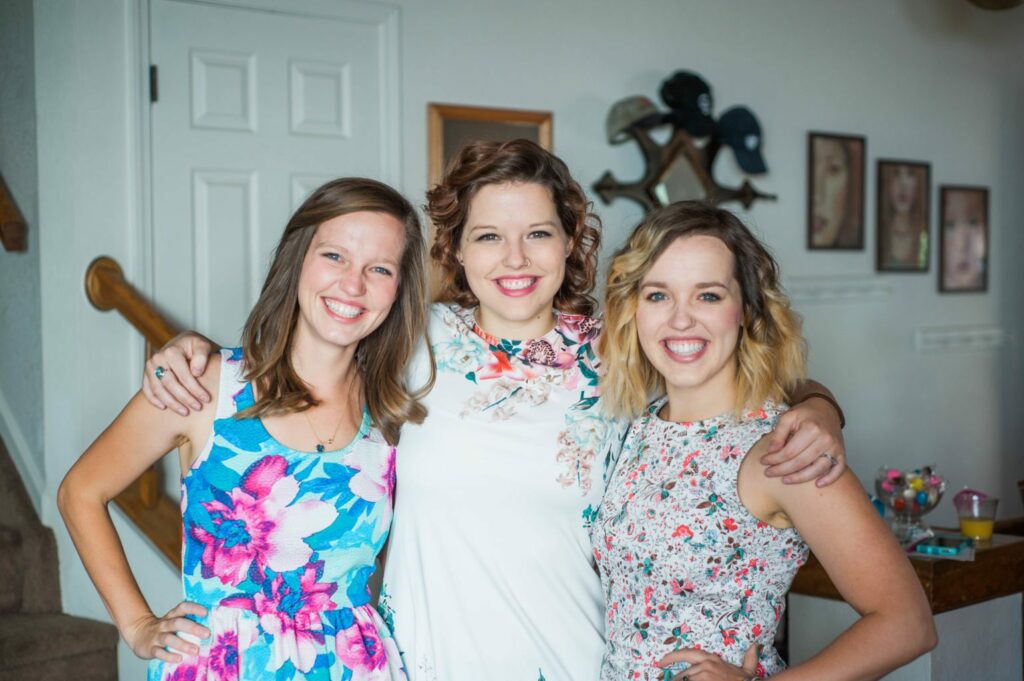 So now that Sarah has been married over a month, I thought it would be good to finally share the bridal shower with you 😉 ! We threw Sarah a somewhat last minute bridal shower once we knew Becca (my other little sister) would be in town and able to attend. The three of us sisters are all really close so it's pretty important to celebrate all the milestones together. She is also the youngest of the girls and the last of us to get married (see Becca's Shower) so that made it a little extra special!
We gathered together for brunch at my parent's house on a beautiful Spring like day in October. Colorado is funny like that. We decorated with food, mimosa fixings, and a bunch of stuff I picked up at Design Design – they are seriously a one stop shop for any party you could be throwing! We had some fun Bridal quizzes sitting around for guests to fill out as they came in and had some freindly competition throughout the morning.
It was all-in-all just a sweet time to celebrate our youngest sister Sarah. I am thankful beyond words that she & her husband moved here to Colorado Springs after their wedding so that Bruce and I can spend all the time with them. Family is such a gift and it is a joy to be able to be around them!
DETAILS:
Plates, Napkins & Table Cloths by Design Design
Bridal Shower Games by Black Bow Studio
Cake Topper & Muffin Toppers by Emily Steffen
Mr & Mrs Gift Bag, Tissue, & "P" Cards by Design Design
Sarah's Dress (the Bride to be!)