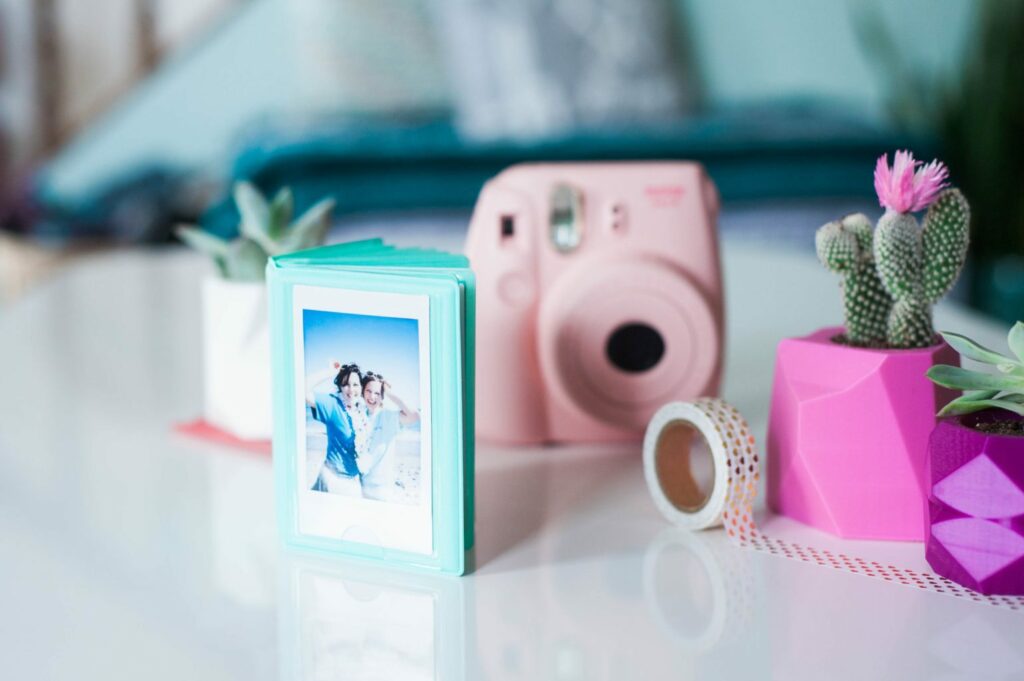 It is official. Every since I got my Instax mini for Christmas (thanks Sarah Lynn!) I've been obsessed. I carry it around as much as I carry around my DSLR – which is everywhere. I also am blowing minds of children (how does a picture appear out of nowhere?!?!) and rocking the nostalgia with moms and friends. It's a pretty great life.
I've been trying to figure out how to display all these stacks of Instax pictures and I stumbled upon these mini albums! I ordered a couple and fell in love with them. They are simple and tiny and perfect for filling with little events. I gathered all of the Instax from Florida from the bottom of my suitcase (don't ask…) and spread them out on my coffee table. Adding them them by theme and filling up the entire book. Hello Florida vacation 2017 mini album! It's pretty much one of the simplest and fastest ways to organize you Instax photos and I'm all about that since the piles of photos I've already taken is slightly embarrassing 😉 – this isn't digital Elizabeth!!
If you are like me and find yourself stacking up piles of Instaxs, here is a great way to keep them cute & organized!
DETAILS: