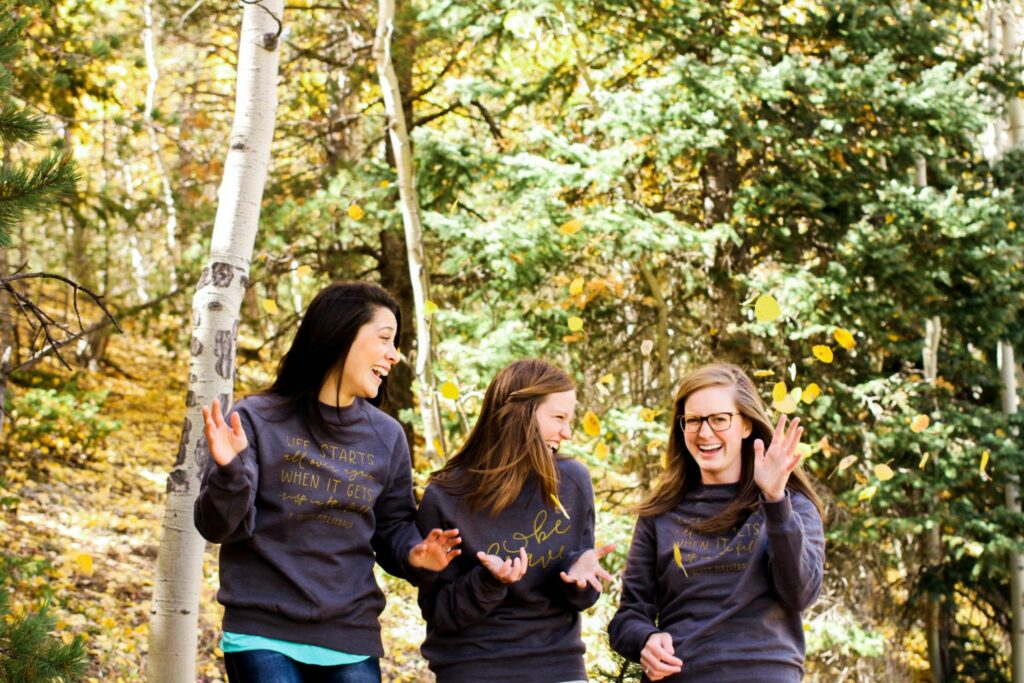 Blogger weekends are the best. I'm thinking we really need to plan a trip to every home state (in every season) to experience more of these! It was the first time all four of us ever hung out together but we feel right into a rhythem! We've been reading, chatting, and following each other for years. We just finally got to do all that in person. We packed in sooooo much to our blogger weekend! We really wanted Sam & Amy to get a good look at Colorado so we spent a lot of time outside!
There is something about Colorado in the fall. The aspens are really unlike anything else. But there is something even better about seeing it through new eyes. Growing up here in Colorado this is autumn, every year, as long as I can remember. The aspens turn yellow and the leaves fall. Being with Sam & Amy who have never seen Colorado in the fall (or ever) and Megan who is only experiencing her second Colorado fall, I got to see the trees with new eyes.
The bright yellows, the sounds of the leaves shaking in the mountain breezes, the crunch under your feet, the seas of trees, and the comfy sweatshirts. This is Colorado in the fall. We're all so cozy in our Blair Lamb Designs sweatshirts and we had cute tops underneath but the weather was too crisp for that! So we threw some leaves, ran around, laid in pillows of leaves, and took our time taking pictures. Because when you're on a blogger weekend no one gets mad at you for taking pictures 😉 So thankful for these photos and these people!