Outfit Details: AEO Soft & Sexy Favorite T-Shirt || Dark Denim Roll-Up Shorts ||  Sofia Chaco Sandals (c/o) || Tortoise Crystal Fade Polarized  Sunglasses (c/o)
We spent all our free time in Cleveland wandering the streets downtown. Looking at the architecture, watching the people, and discovering Cleveland's most magical places. The first time we walked past Mitchell's Ice Cream, there was a line out the door onto the street. I turned to Bruce and said "We need to come back here before we leave!" Because if there is a line out the door, you know it's good!!
We had some time on Monday before our flight home so we wandered back over to Mitchell's. It may very well be the coolest Ice Cream shop I have ever been to in my whole entire life. They took the original movie theater in downtown Cleveland and turned it into an Ice Cream dream. Bright white walls, exposed beams, glass walls to watch ice cream get made, all the flavors, and seating in abundance! It is truly a work of art.
One of the things that is also very evident is their love for Cleveland and their passion for local & quality ingredients. That is something I can get behind and one of my favorite things about traveling to new places! Seeing the local lives & businesses. Seeing what new cities are passionate about and find the local pride. We were greeted only with happy smiling faces and enjoyed an entirely too big waffle cone with a giant scoop of Strawberry Rhubarb Crisp Ice Cream. It was freaking delicious!
Historical places draw me in (read: HUGE History nerd over here!), local love tugs at my heartstrings, and Ice Cream is my love language. This place was truly magical.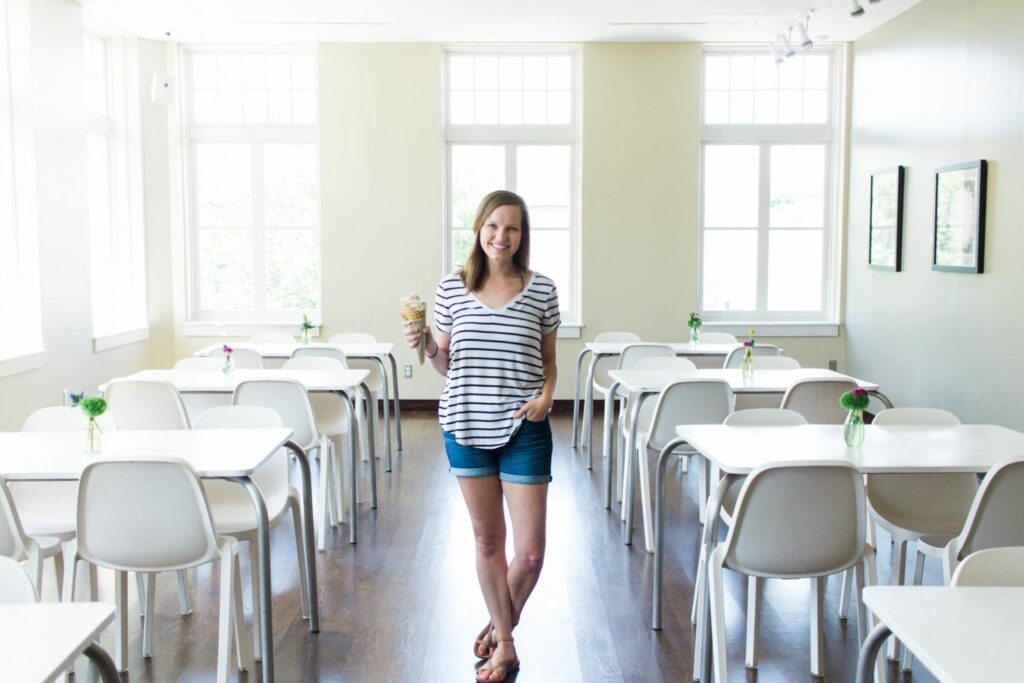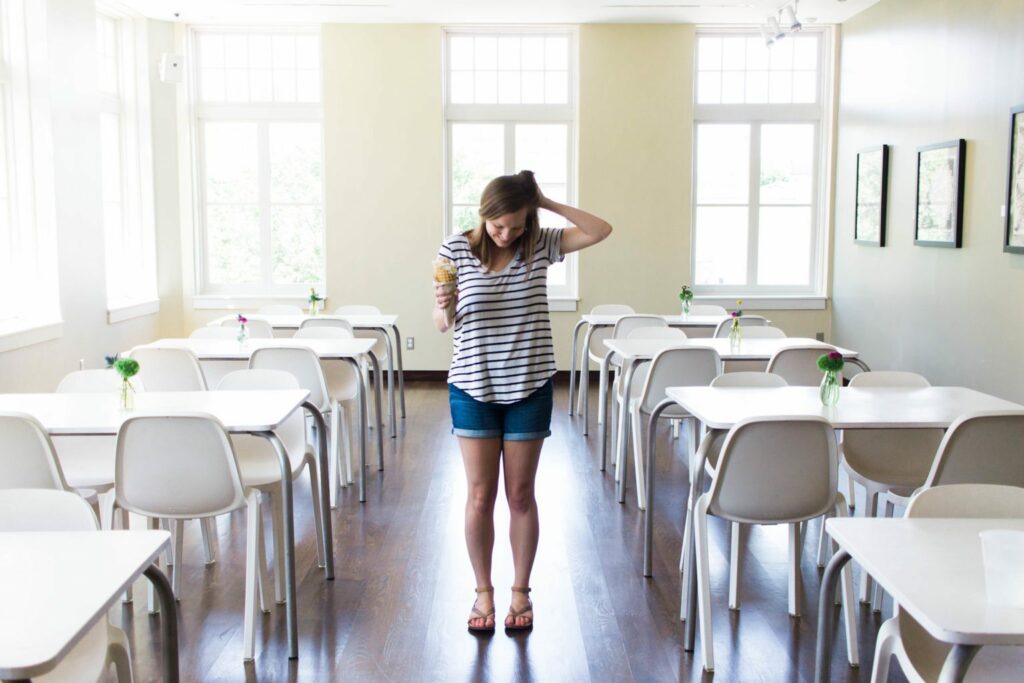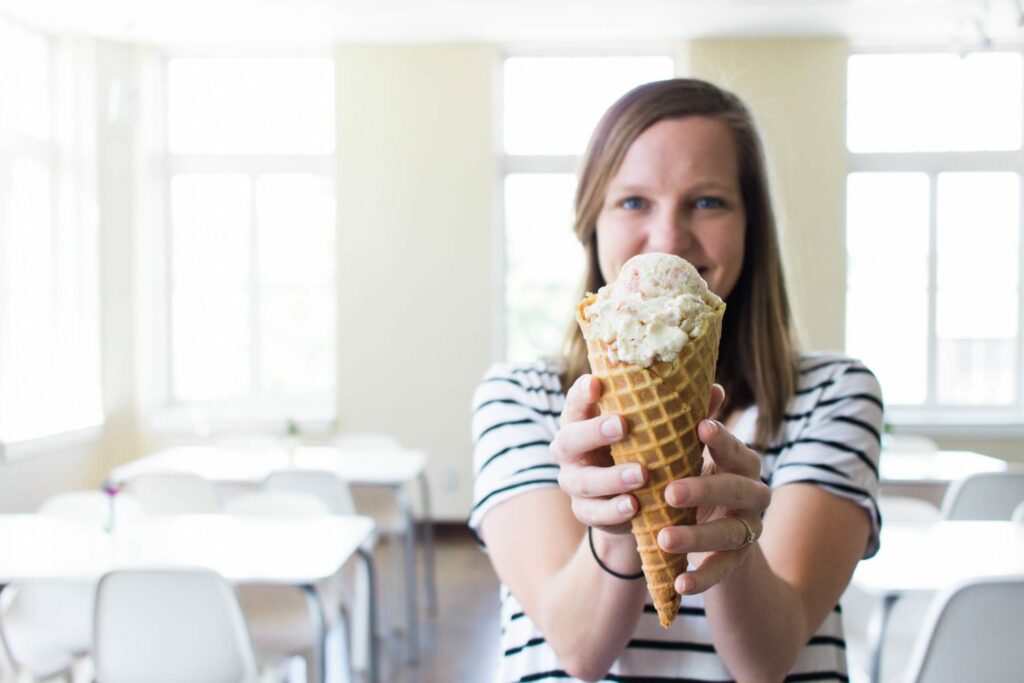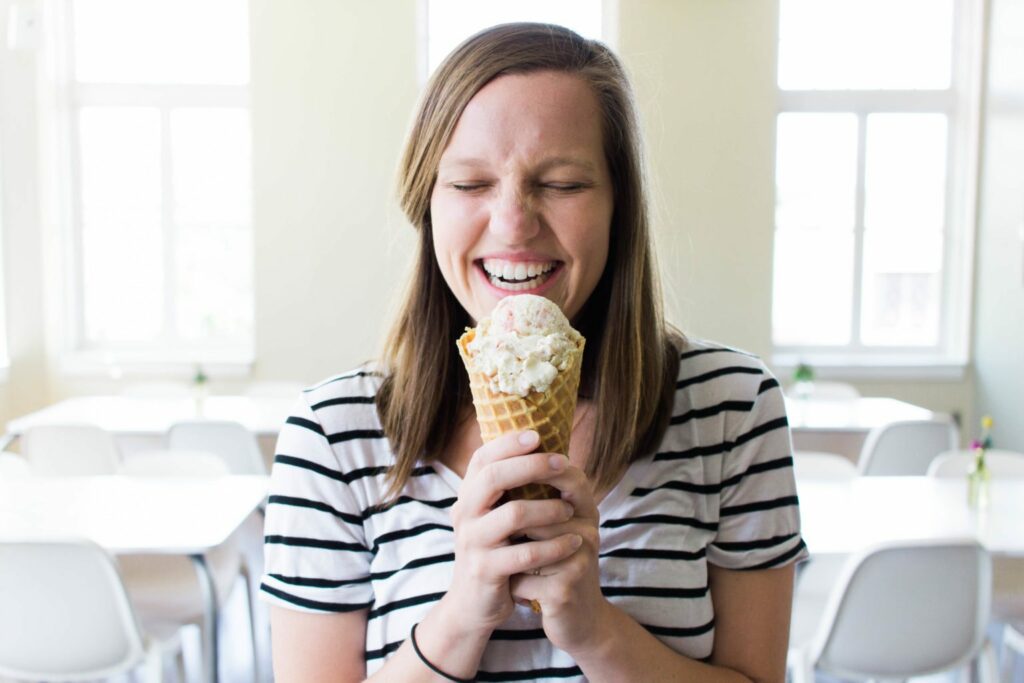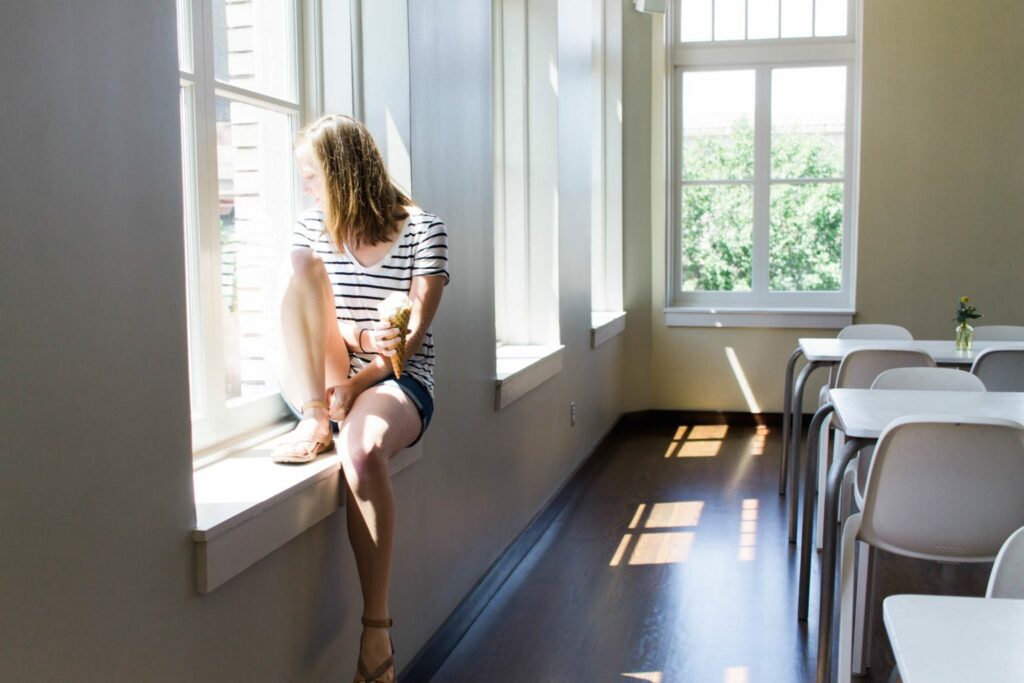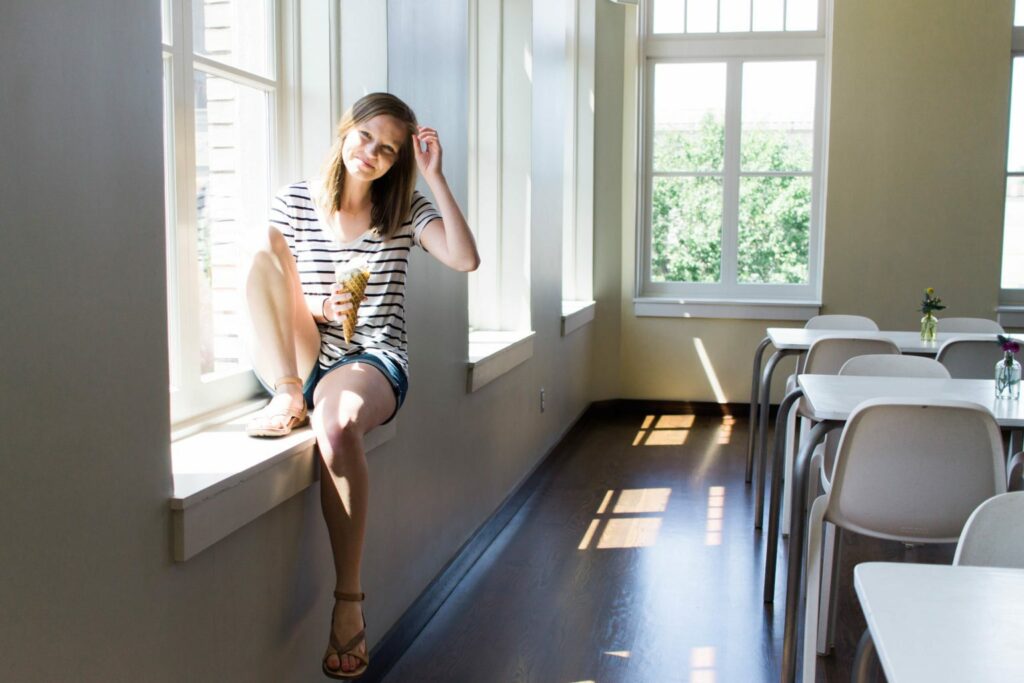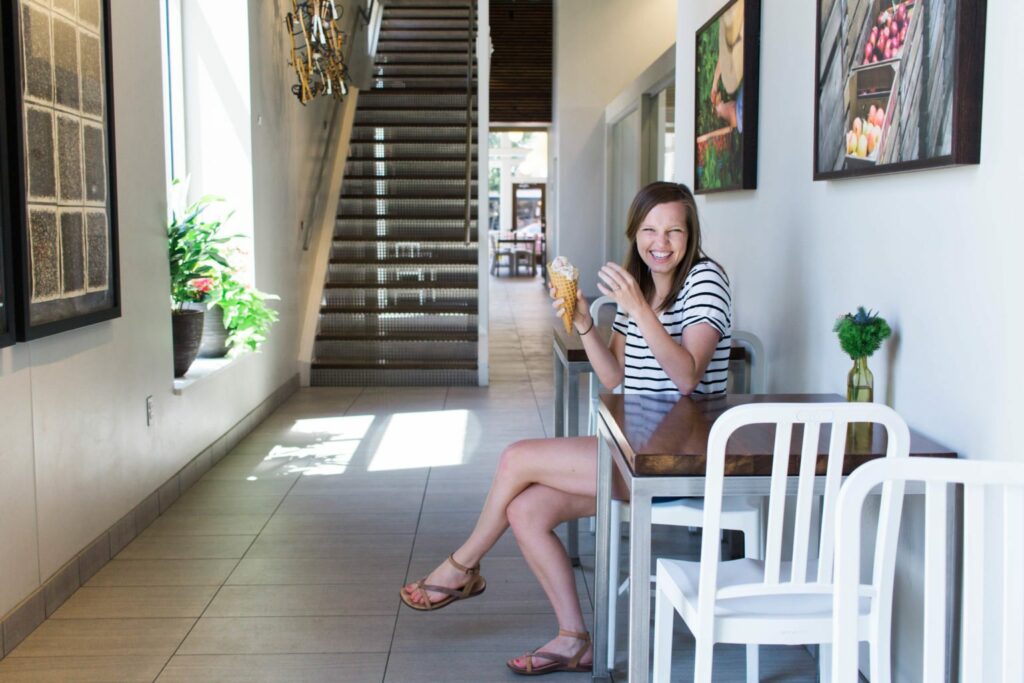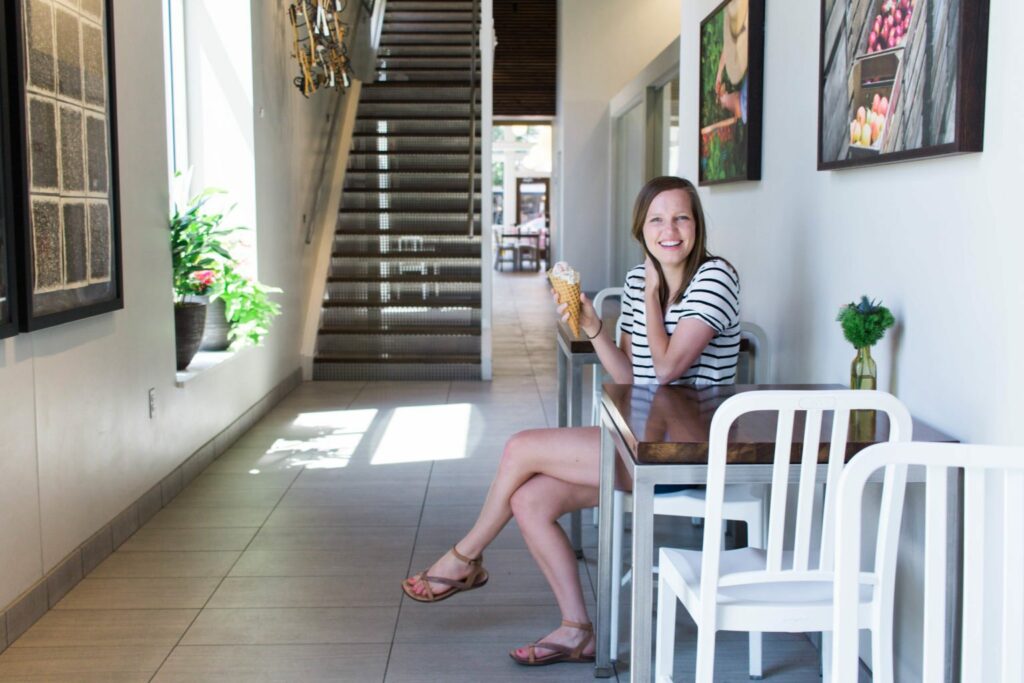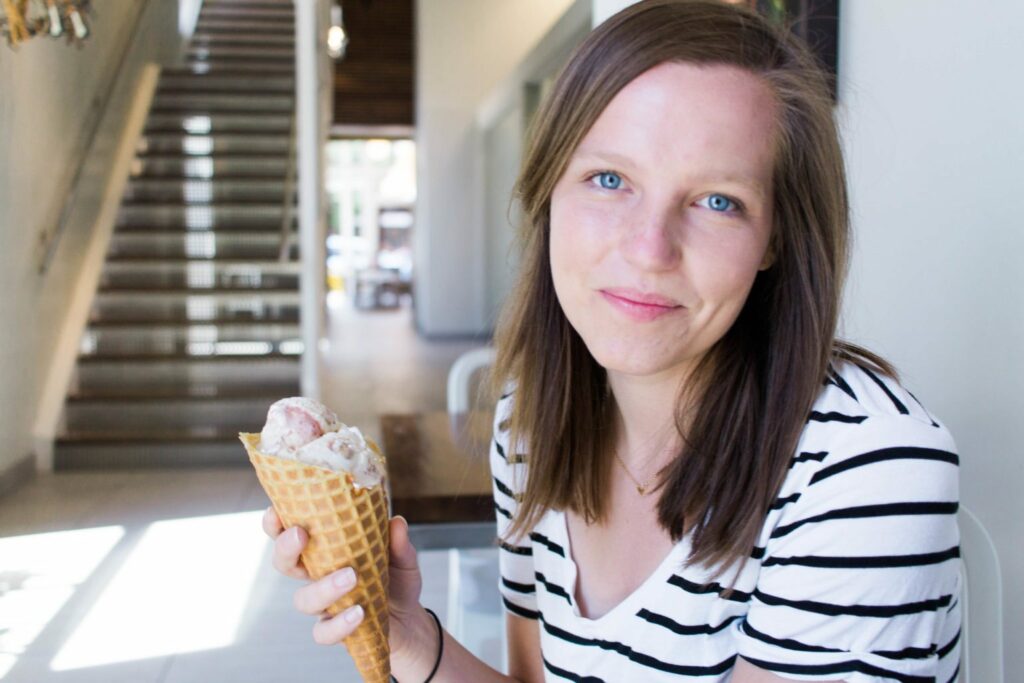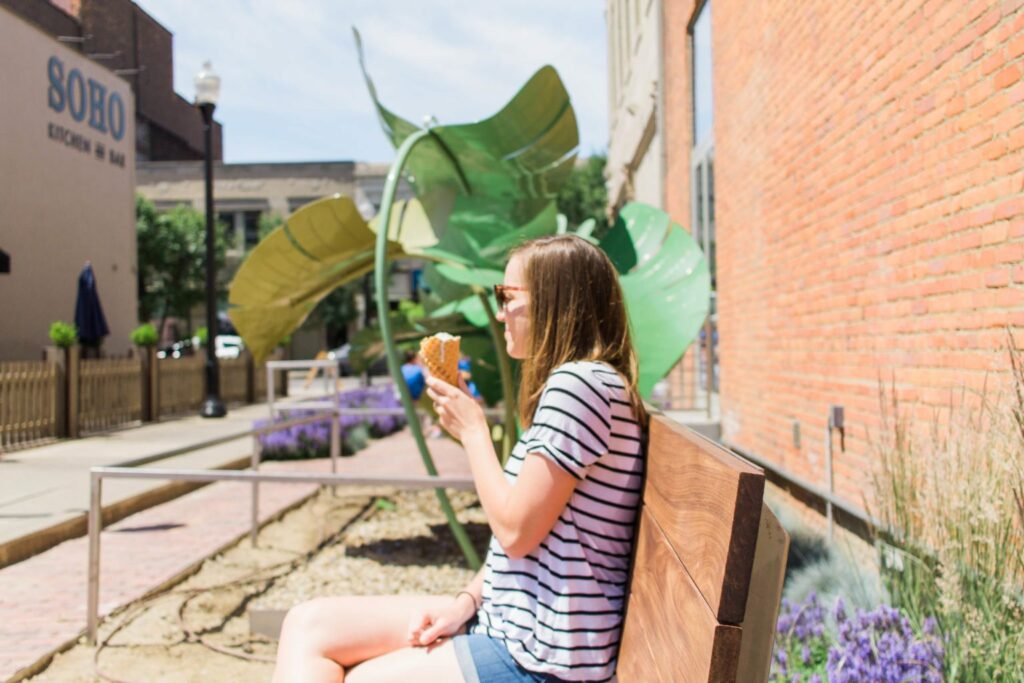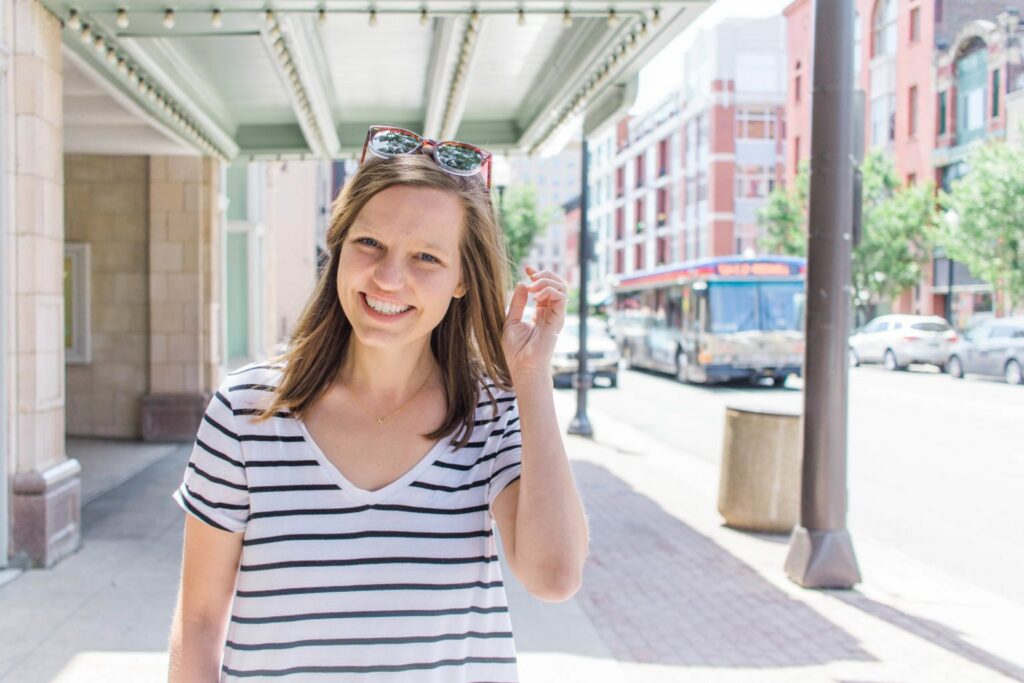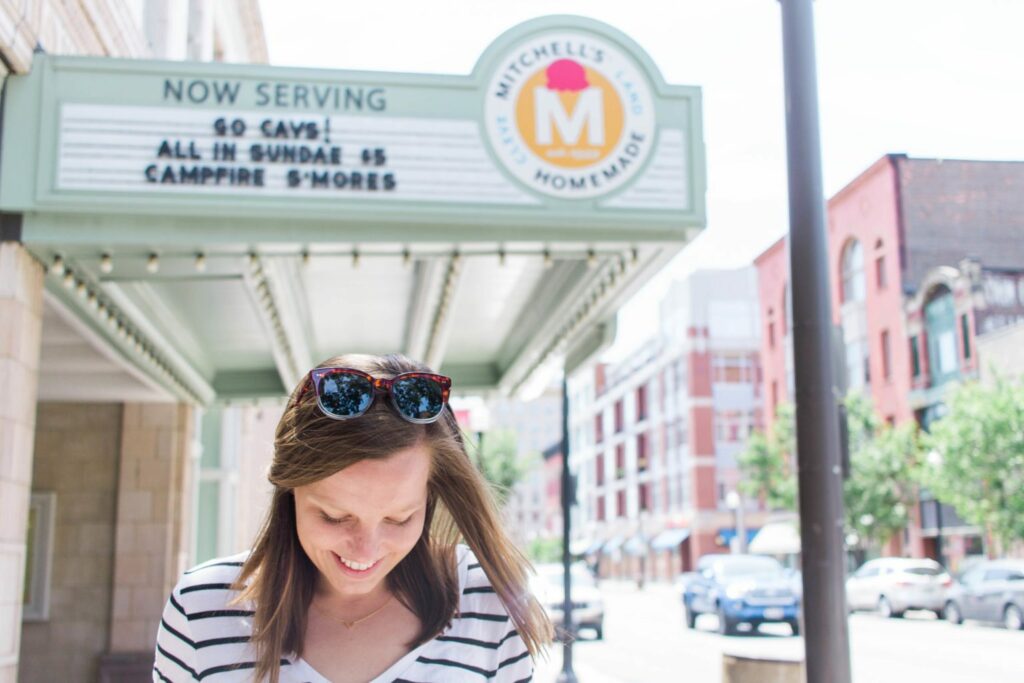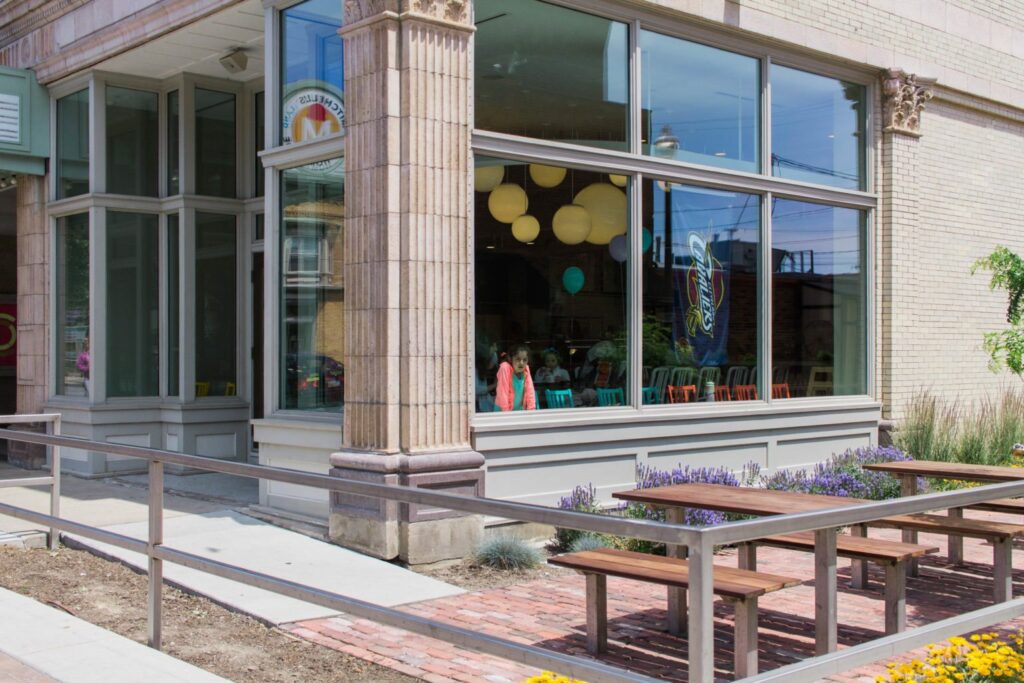 xoxo, elizabeth