We have a small space for our laundry room – literally just a closet. We made it that way  when we finished the basement because we wanted more space for the living room, bathroom, and bedroom. I've always loved big, beautiful, laundry rooms filled with storage & baskets & plenty of space for hanging up clothes – but not every home is built that way! You can still take a small space and make it very practical (and cute too I must say!) Also, if you have been tracking with our basement project (the bathroom reveal), you'll be happy to see a new room reveal of the space – the laundry room!
So I started dreaming about the space we did have. I wanted it to be practical of course, because I use this space all the time (alllll theee tiiime) but I also needed it to be cute for the very same reason! I was browsing the Walls Need Love website and stumbled on these fun pattern letters! I ran downstairs and measured the back wall and figured that I could easily get "WASH" to fit on the wall over the washer & dryer. I wanted to keep the space fun & lively ( because that is always a good idea with chores) and so I picked fun patterns for each letter. I just love how they turned out! They really transform this space, creating a fun & lively look without a lot of effort (seriously, it took Bruce & I 10 minutes to hang up!) PLUS you can just peel them off if you ever want to 🙂
Storage and space came next. One thing I really wanted incorporated into the laundry room was some folding space. I wanted a place to be able to fold clothes (and still hide it away behind closed doors if needed!) Bruce built a industrial natural wood table to set over the washer & dryer to accomplish the lack of counter space. It is resting on a frame that we attached to studs in the wall & notches that match up so that the table top can be removed but it stays in place the rest of the time. Storage space was also important so we added a wire rack to the side & organized all our laundry stuff into one big basket.  I already had a table top ironing board but to save space we added a hook on the wall to hang it on.
That was it! It took us one weekend to get this all set up and most of the time was swallowed up by waiting for the varnish on the wood to dry so in reality we only spent like 6 hours on the project! I say it was well worth it and I love having a beautiful laundry space! Are you looking for a refresh too? Use code: refresh20 for 20% off your entire purchase at Walls Need Love $30 or over!  (code expires May 8th.)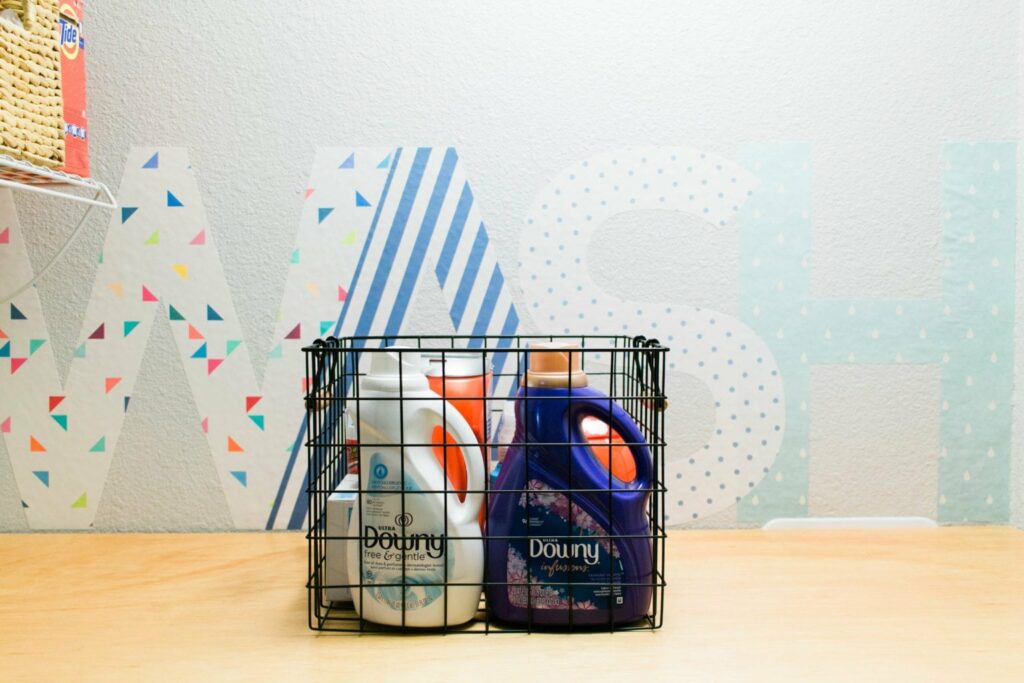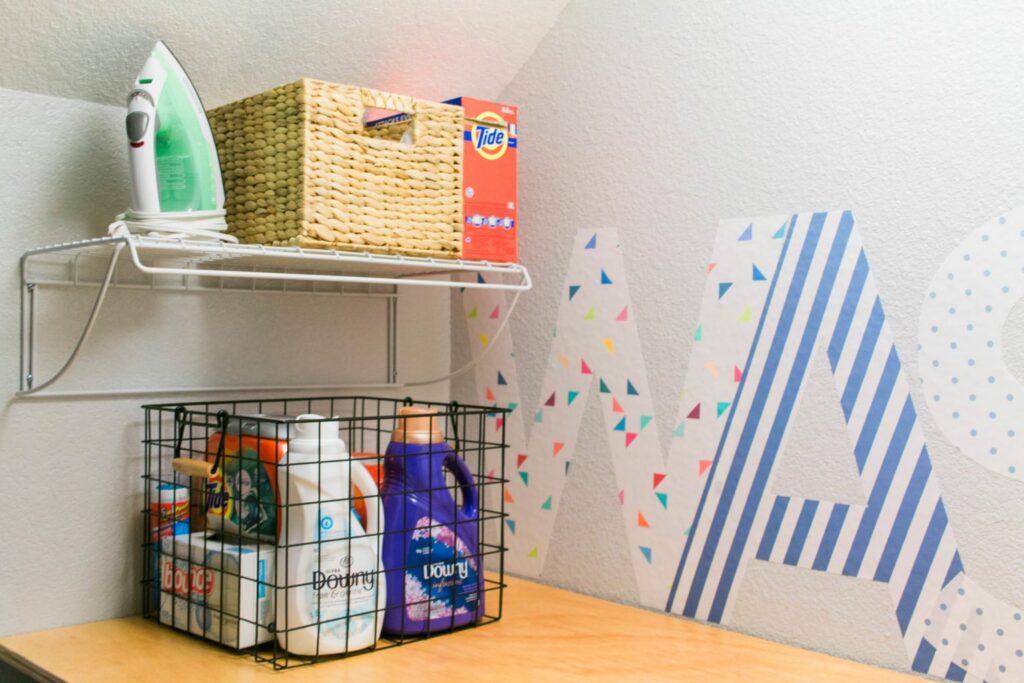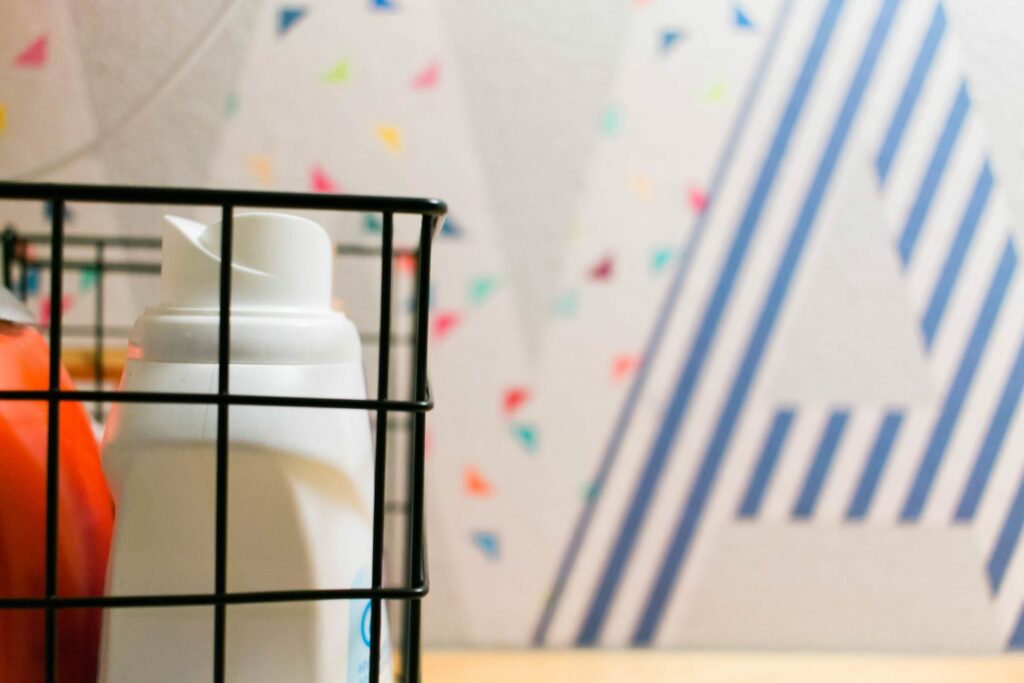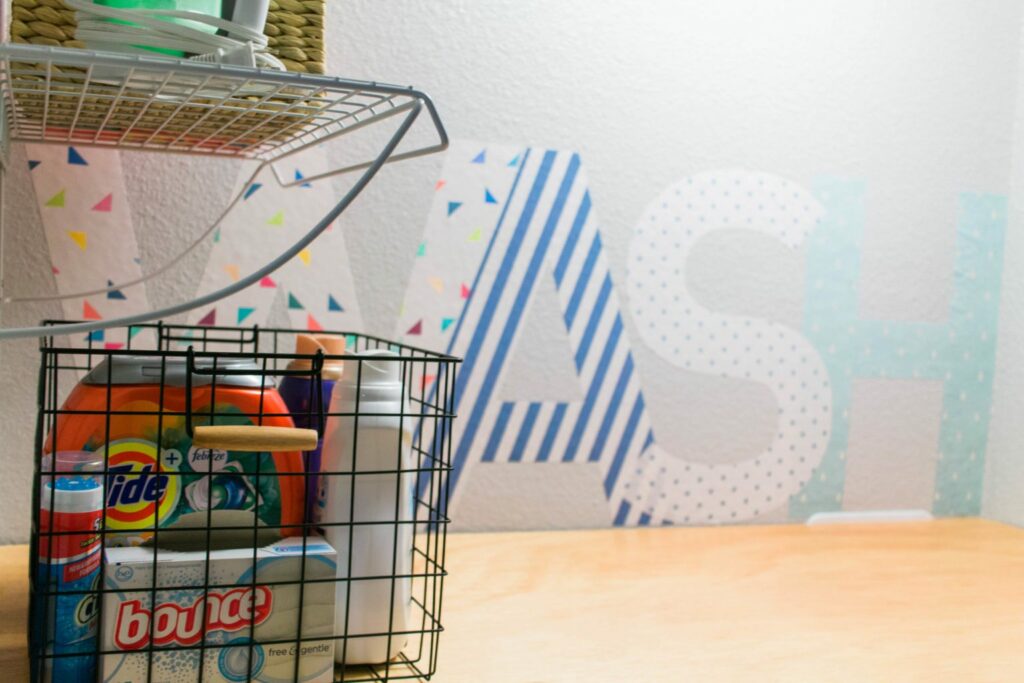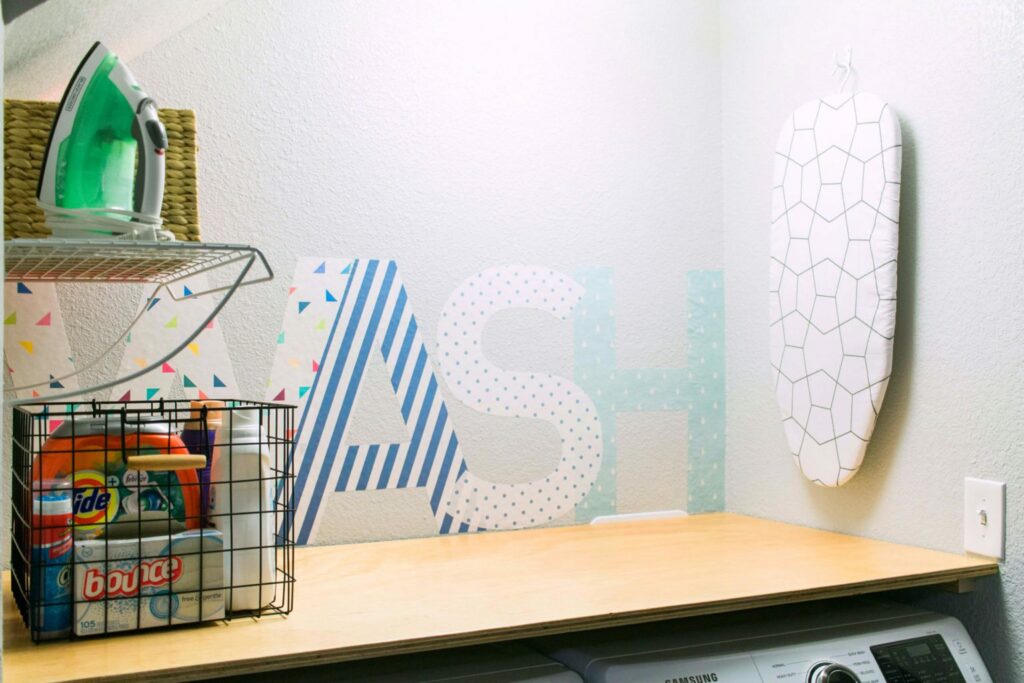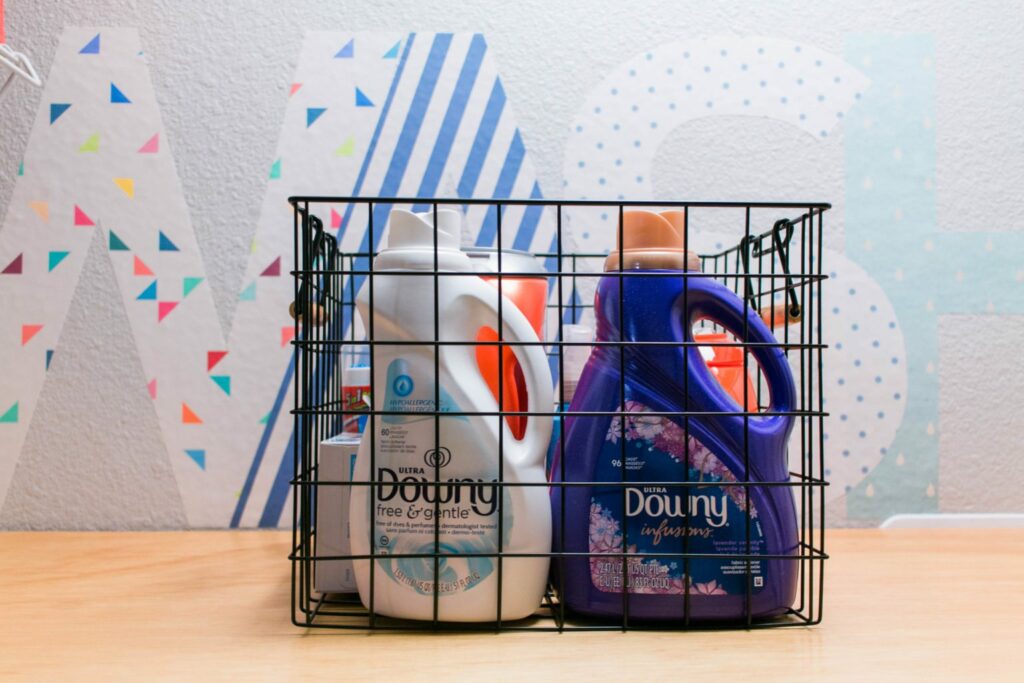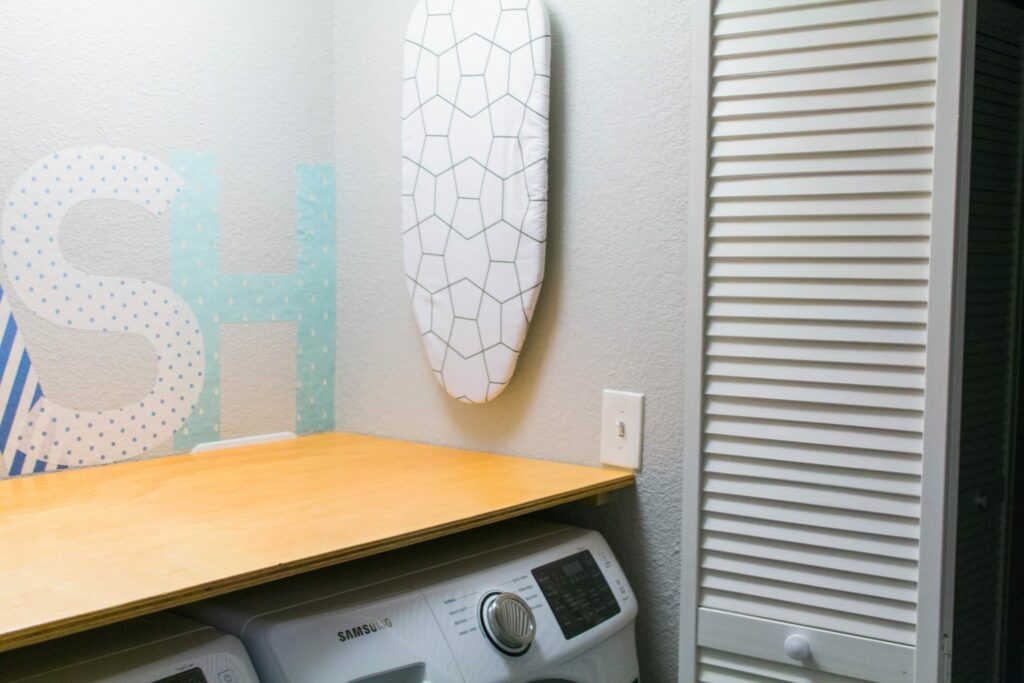 Thank you Walls Need Love for sponsoring this post. 
xoxo, elizabeth