Location: Snow Mountain Ranch Outfit Details: Fair Isle Sweater (similar & similar) || 1969 Denim Western Shirt || 1969 True Skinny High Rise Jean || Toms Tortoise Crystal Fade Polarized Sunglasses || Chaco Barbary Boot
You've got to love a good sweater – especially the kind that look Scandinavian. If I had my way, I would move there in a heartbeat. Everyday I add a new place to live/visit on my list. Today it was Fair Isle because I knew it was a kind of sweater but I did not know it was an adorable little island near Scotland! It's like breathtakingly gorgeous! I'll be sure to take a million pictures for this blog if I ever get to go there!
Back to Colorado and the beauty we have here, Bruce and I made sure to take advantage of all our hours on vacation at Snow Mountain Ranch. The morning we were leaving, we got up to take a nice walk in the sunshine on the fresh snow from the night before. It was obviously stunning. The Colorado sunshine during winter is honestly unmatched!
What I love about a good sweater is the fact that it keeps you warm without layering up all the jackets. I am a Colorado girl but I try to avoid jackets as much as I can because the weather fluctuates so much and I can't tell you how many times I've left jackets places because it was no longer cold. The best way to keep track of all your clothes is to keep wearing them 😉
I'm soaking up these last weeks of winter. Spring is coming just around the corner – I can feel it! I had a dream about wearing shorts and it's totally prophetic. haha. But winter days are stunning and cool, crisp, fresh air on a winter walk is magically refreshing.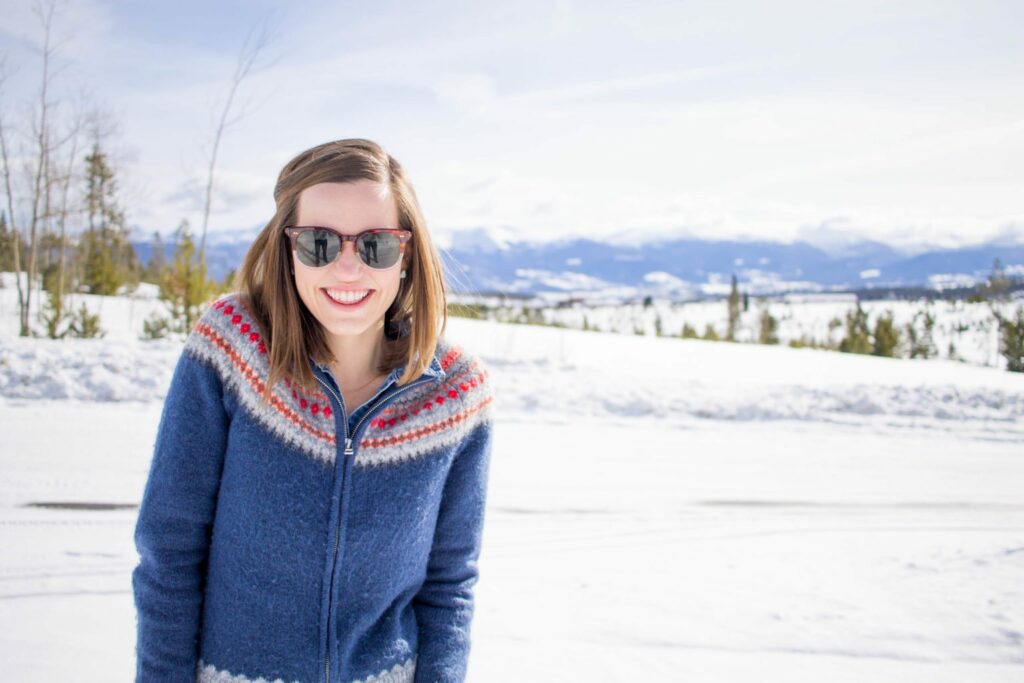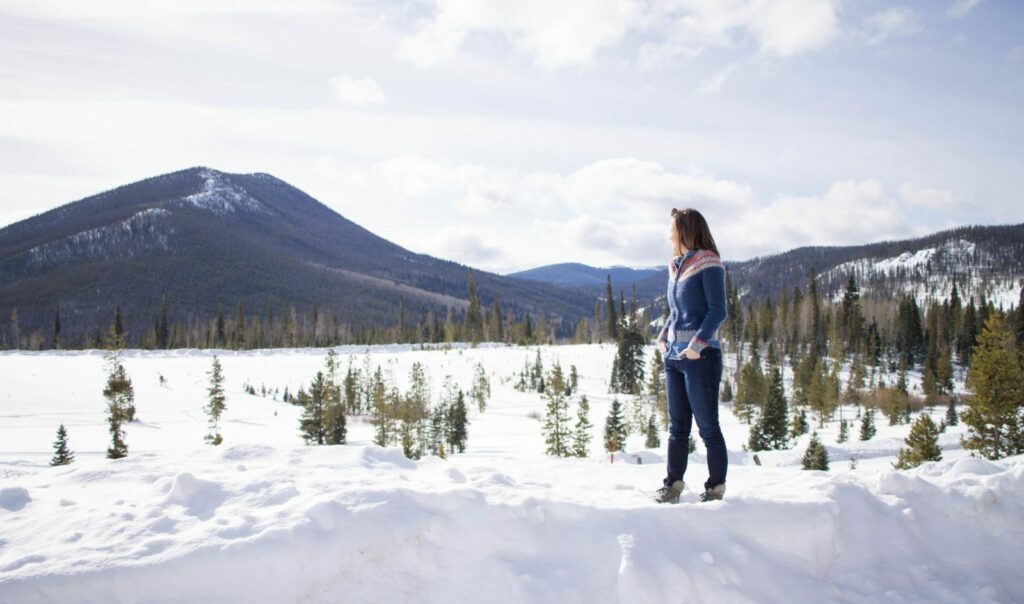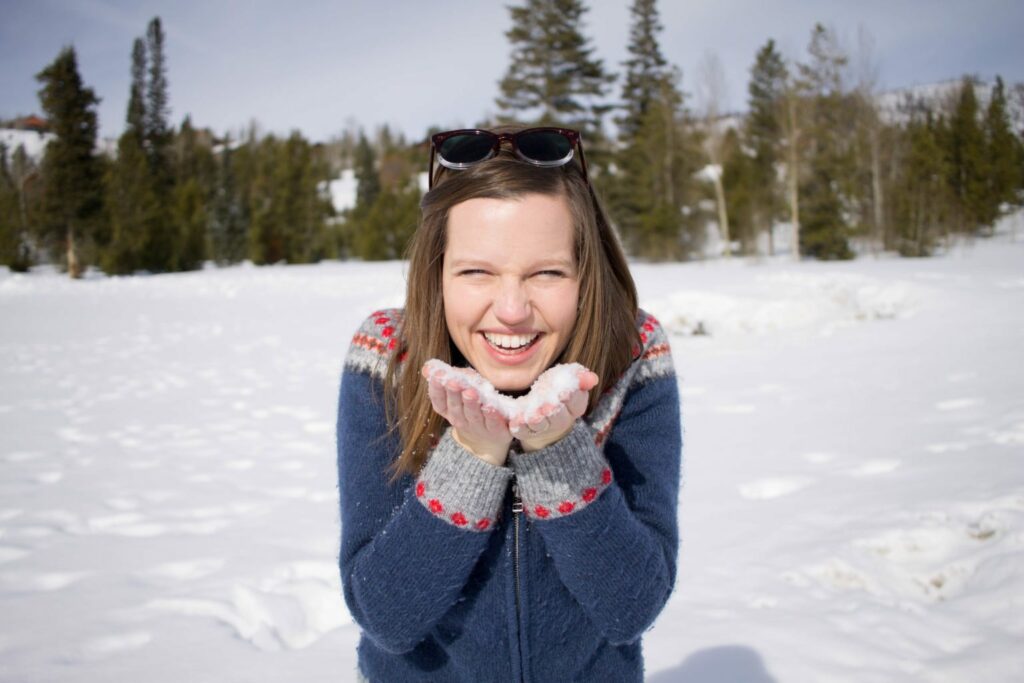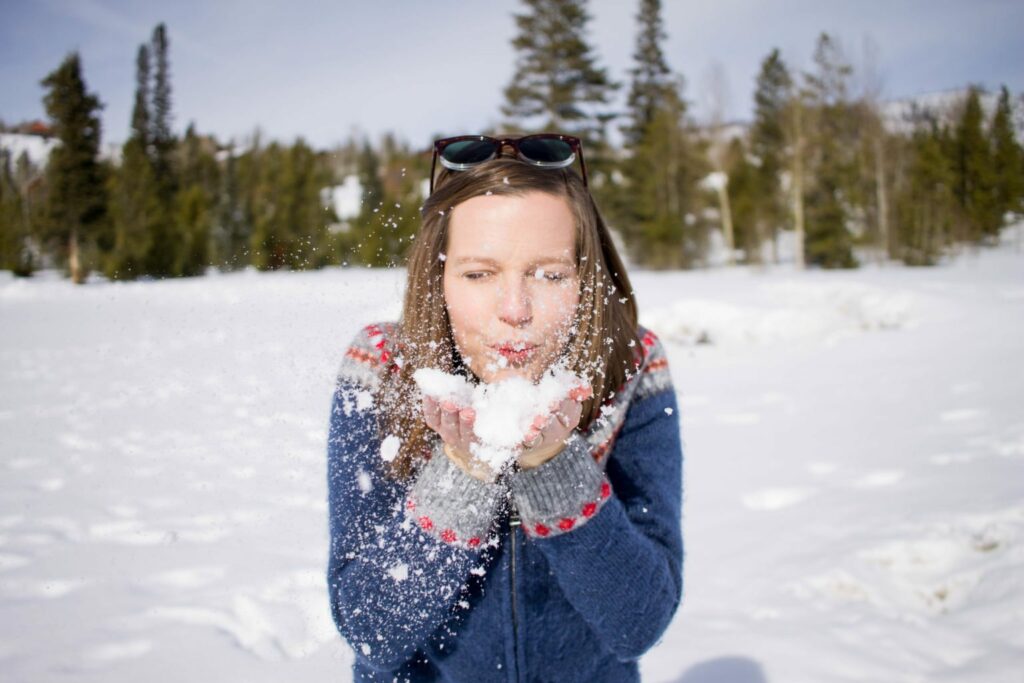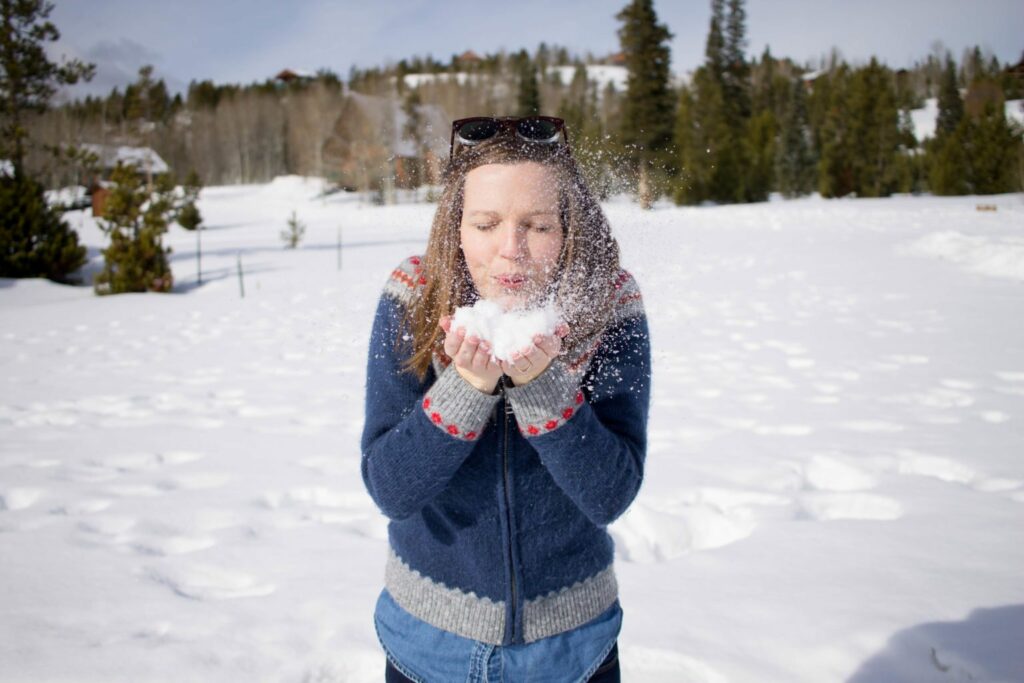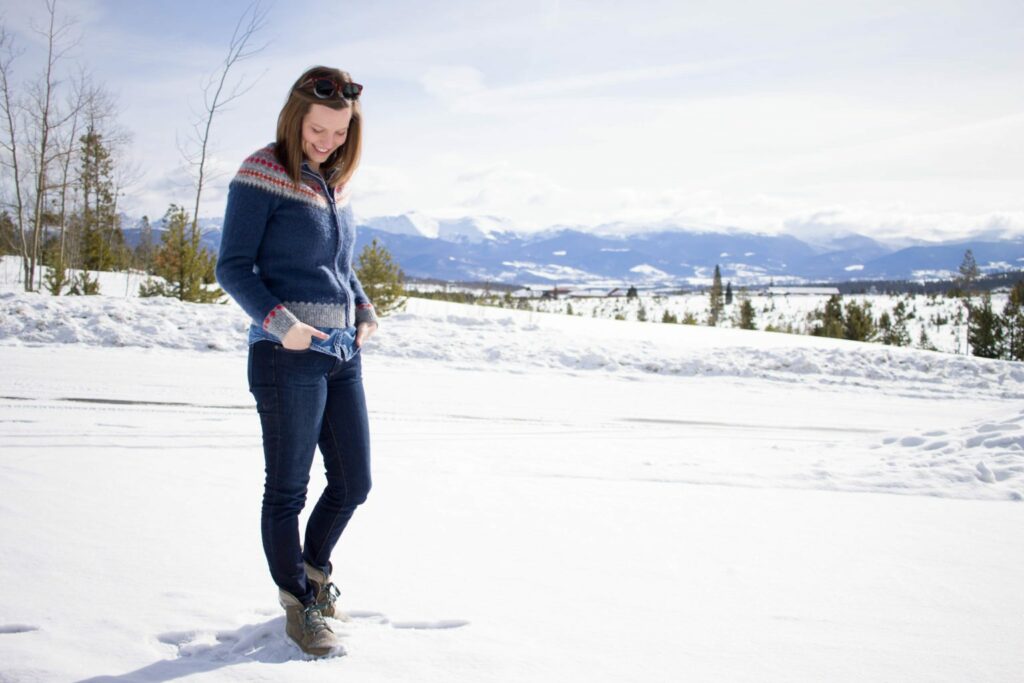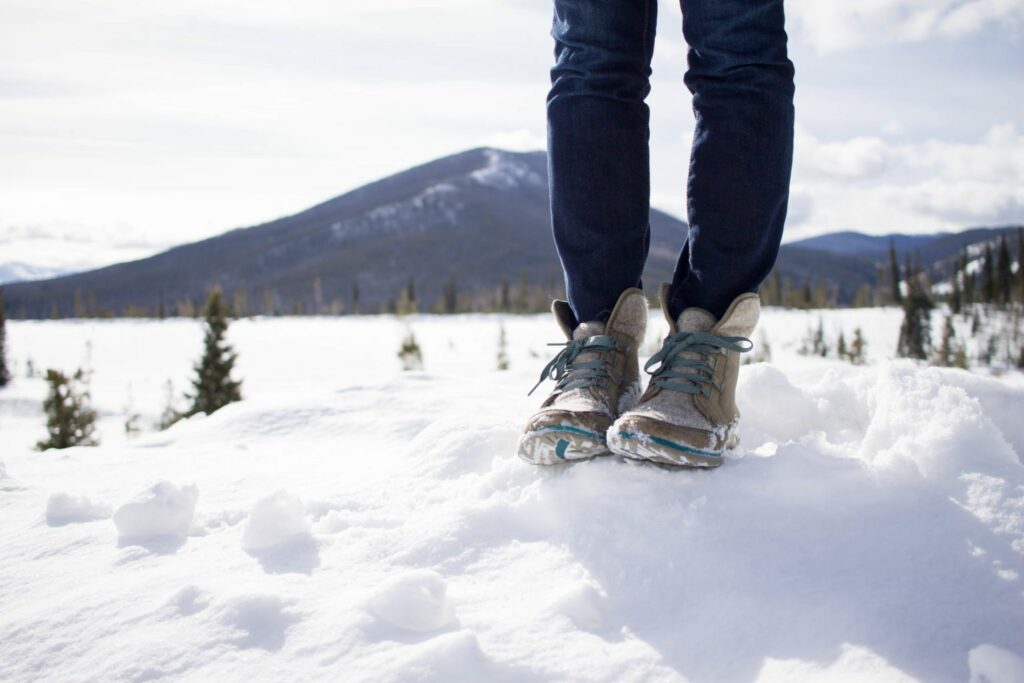 xoxo, elizabeth