I know I am not the only one who struggles with self confidence. Sometimes I'm like "Elizabeth, you go girl!I'm so proud of you!" and other times I'm like "You'll never do anything right!" Part of that is just being a girl in a messy world with pressures, expectations, hormones, successes & failures, and general day-to-day life but self doubt and low confidence is a trap we can get stuck in too long. Not only does it mess with our relationship with ourselves (all those mean things you say to yourself,) but it also impacts  how we treat the people around us, the work we do, and what we expect of others & of life. Low confidence is a dream killer, relationship killer, productivity killer, and general well-being killer. If you find yourself waking up in the low confidence trap or you feel yourself slipping into it, here are five things you can do right away to boost your self confidence and change your mindset!
Smile
Sit up, straighten your posture, look people in the eyes, and smile! If you look in the mirror & notice the face you make when you are feeling less than confident, you'll see it is not a smile! When you smile, the whole demeanor of your face changes. As you go through your day, actively think about smiling (at your kids, at your neighbors, at the guy at the grocery store checkout) – people will see you as more confident and you will feel that way too. For a bright smile, use Crest 3D White Whitestrips Professional Effects ! I know I always smile bigger when I know my teeth are whiter! In 30 minutes a day you can remove 14 years of stains (with use of full kit) and smile brighter every day! Feeling confident with your smile can help you feel confident all around!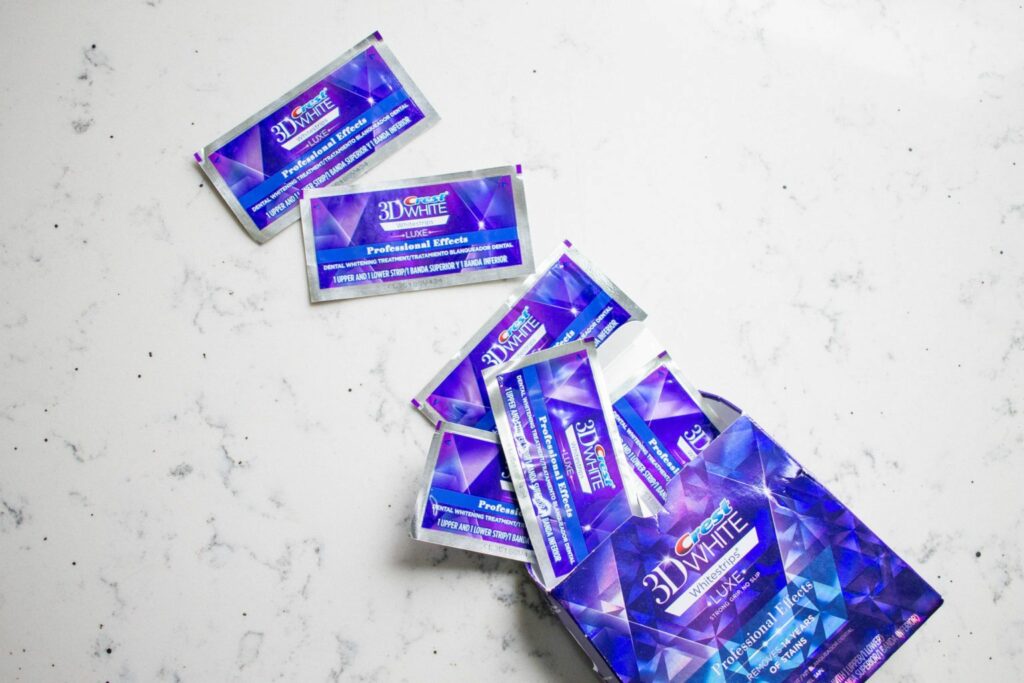 Get Ready for the Day
This does not need to be putting on a full face of makeup & spend hours curling your hair, but take some time to put yourself together. Put some clothes on, brush your hair, brush your teeth, and put some mascara on. Even if you are staying at home all day, take a couple minutes to get dressed to the point that you wouldn't be embarrassed if someone showed up at the door or you needed to run out of the door real quick. Simply taking a couple minutes to get ready will help you feel ready to take on the day!
Encourage Someone
When I am down in the dumps I can focus too much on why I'm the worst, over apologize, and be so self focused. Instead of making mental lists about things you wish you were better at, look around you to see what other people are good at! Whether it is your husband, your kid, a text to your best friend, or the lady at Starbucks, compliment someone! Compliment the people around you and look for ways to encourage them (like maybe it is the perfect time to write a letter to your friend!) Taking the time to encourage those around you will help you look at the bright side. It also feels good to make someone happy & it is contagious. Even just a good laugh with a friend or an encouraging heart to heart with your husband will lift your mood.
Spoil Yourself
Do something extra for yourself – right now! Maybe that is to go get a pedicure, cut your hair, or use Crest 3D White Whitestrips Professional Effects to brighten your smile. Do one little thing you have been wanting to do to make yourself feel extra cared for.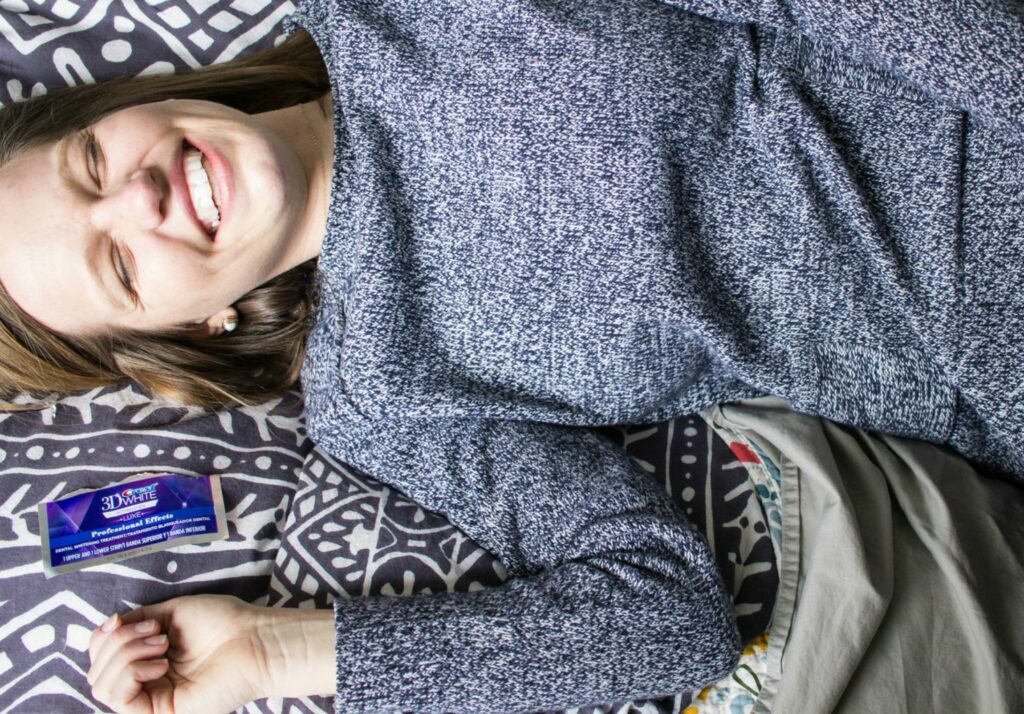 Say five things you love about yourself out loud to a friend ( & make them do it too)
This is something that we put into full practice in college when I lived with a bunch of girls. Every time one of us would start saying self deprecating things, we would make them play this game! We tend to focus on the things we don't like about ourselves rather than the good. Meet up with a friend and say five things you like about yourself out loud. This may be hard but it is good! You're so beautiful, valuable, and talented. Open your eyes to see those things. Make your friend do it too and create a culture of lifting each other up instead of complaining about yourself together (like that scene in Mean Girls – "My nail beds suck!")
Do you ever get stuck in the low self confidence rut? How do you pull yourself out of it? Do you agree with any of these tips?
Thank you Crest 3D White  for sponsoring this post!