One of the things I love most about the holidays is all the excuses to party! Office parties, department parties, church parties, neighborhood parties, friend parties, and pretty much all the parties! In the movies they always throw these big Christmas parties that everyone looks forward to every year and I just love that kind of stuff – and I am totally specifically thinking of Christmas with the Kranks because I just watched last weekend on Netflix and cried when everyone helped them throw their annual party! I mean community & Christmas. It is wonderful!
Three years ago we started our own little tradition and I really can't take any credit for it but I am so thankful it started! I married into a family (the Mayberrys) that had been in a Bible Study with a couple other couples pretty much for ever. Their kids all grew up together and are still close (like some of our best friends.) All the parents still meet together and now there are even grandchildren that join the group events. It is a true example of community and the family of Christ! So, three years ago some of the ladies in the group decided that all the generations of girls needed a Christmas party of our own – a Christmas Cookie Exchange!
This year I am hosting along side of two of my dear friends and I was in charge of sending out the invites (as well as picking up the wine for the sangria 😉 ) I found these festive invitations online at Staples and the price was right ( plus 20% off with code HOLIDAY20 !!) Side Note – If you have not already made your holiday cards, you can make them online right now & pick them up in-store the next day!! #publicserviceannouncement. When I opened them up in the mail, I was so impressed with the quality and I couldn't wait to gather up the Christmas stamps and send them on their way to their new homes (the refrigerators of my dearest friends.)
I don't know about you, but I am a sucker for Christmas looking cookies so I whipped up some pre-party cookies. You know, just testing the recipe. You'll find me eating these* (read fighting over them with my husband) by the fire (that we don't really use because it is messy/too much work) and the Christmas tree (which is pretty much perfect ;)) If you are wondering what recipe I used it was this one!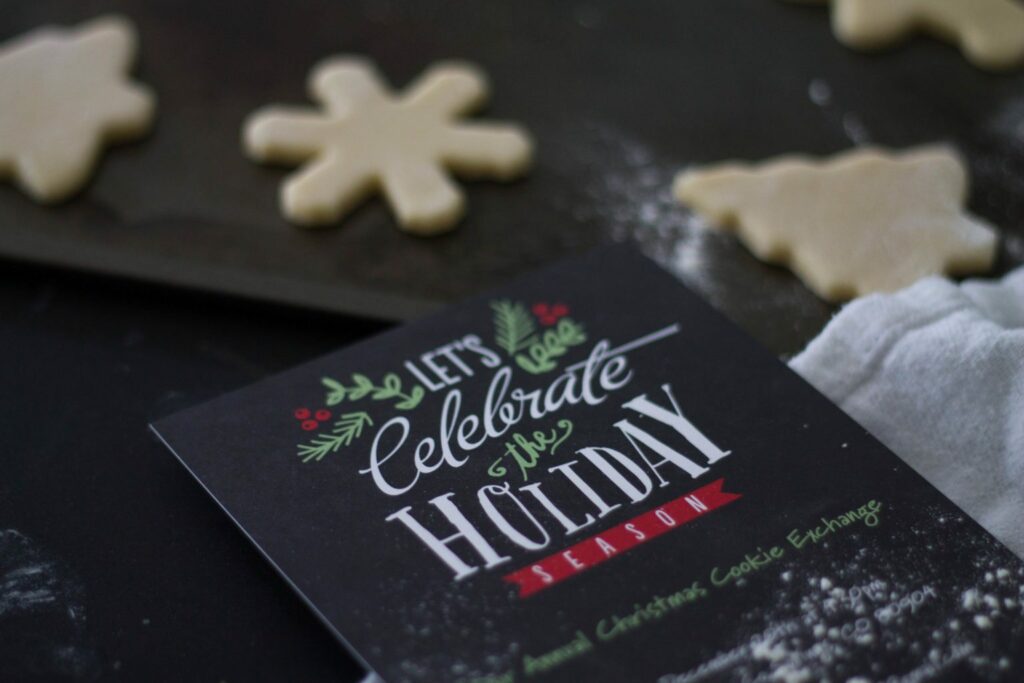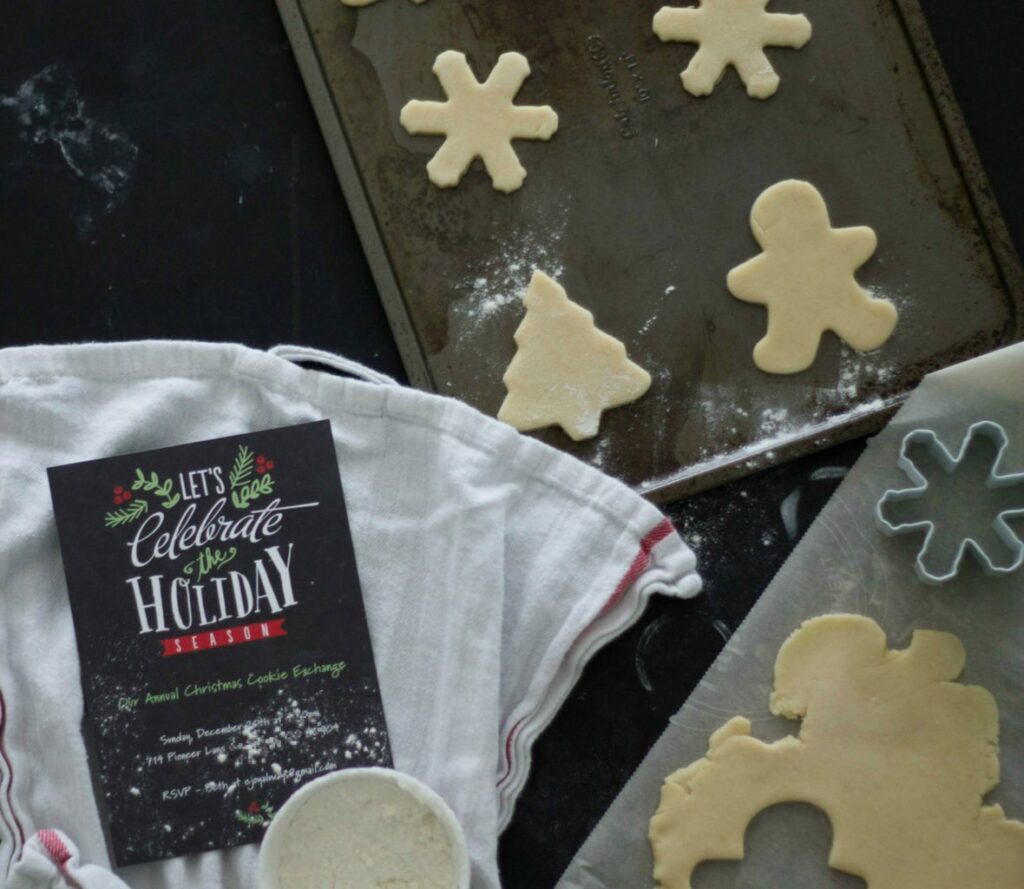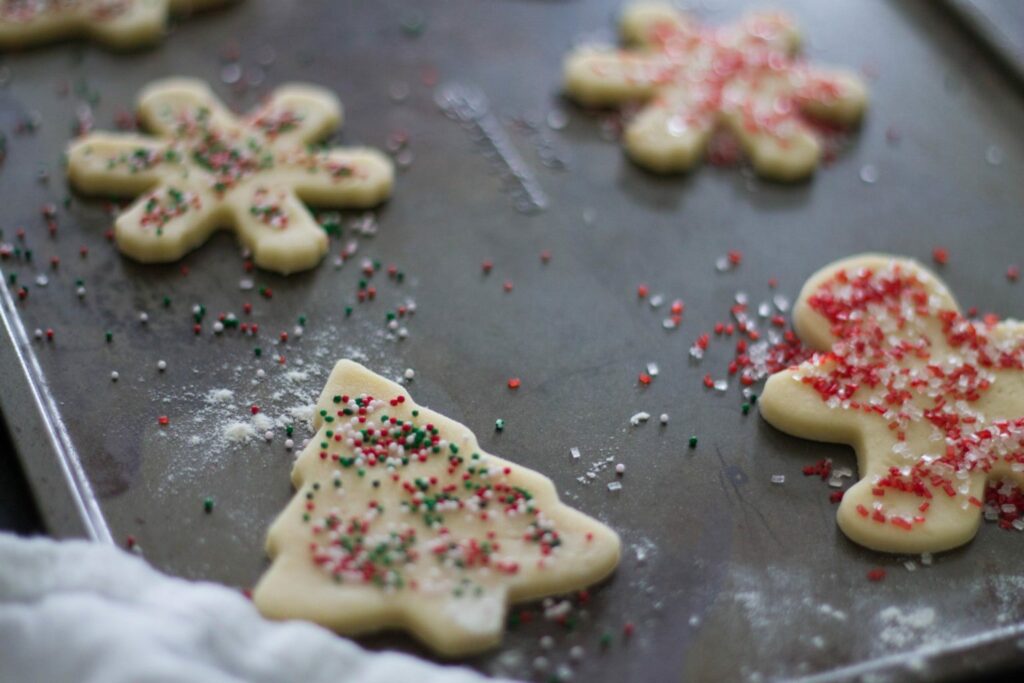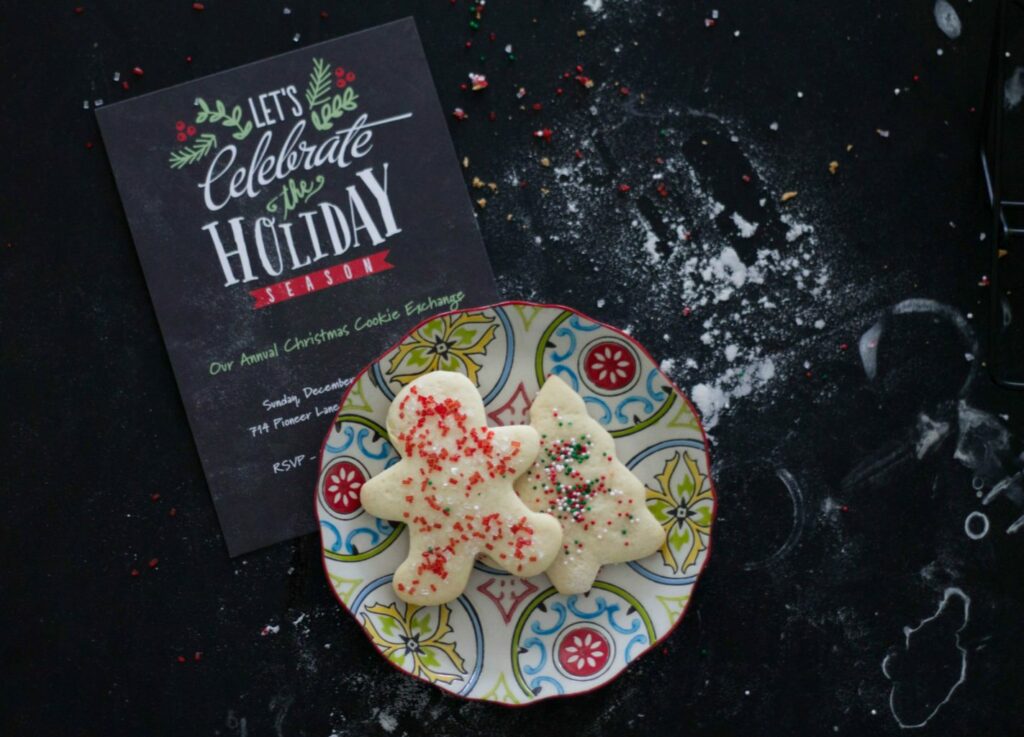 I was selected for this opportunity as a member of Clever Girls and the content and opinions expressed here are all my own.