The other day I was at the grocery store and I saw the Pretzel Crisps (which are my favorite) sitting on a huge display in the middle and so I mindlessly threw some in my cart because "sale!" Then a wonderful idea dawned on my and I turned down the baking isle to look for the easiest melting chocolates they had. I was going to make some chocolate covered pretzels for my Bible Study girls as a little holiday treat! This is seriously one of the easiest holiday treats you can make and everyone loves them (including my husband who ate all the leftovers.)
WHAT YOU NEED:
Pretzel Crisps (or any kind of pretzel)
Melting Chocolate – Dark & White (I got the amazing Ghirardelli melting wafers!)
HOW TO:
1. Follow directions on back of chocolate for melting (on stove or in microwave)
2. Dip one side of pretzel in the melted chocolate and set down to cool.
3. Go back and drizzle opposite chocolate over the hardening chocolate. Do this by using a spoon and going back and forth. This part does not need to be perfect – it is fun, whimsical, and eclectic!
4. Let cool and enjoy!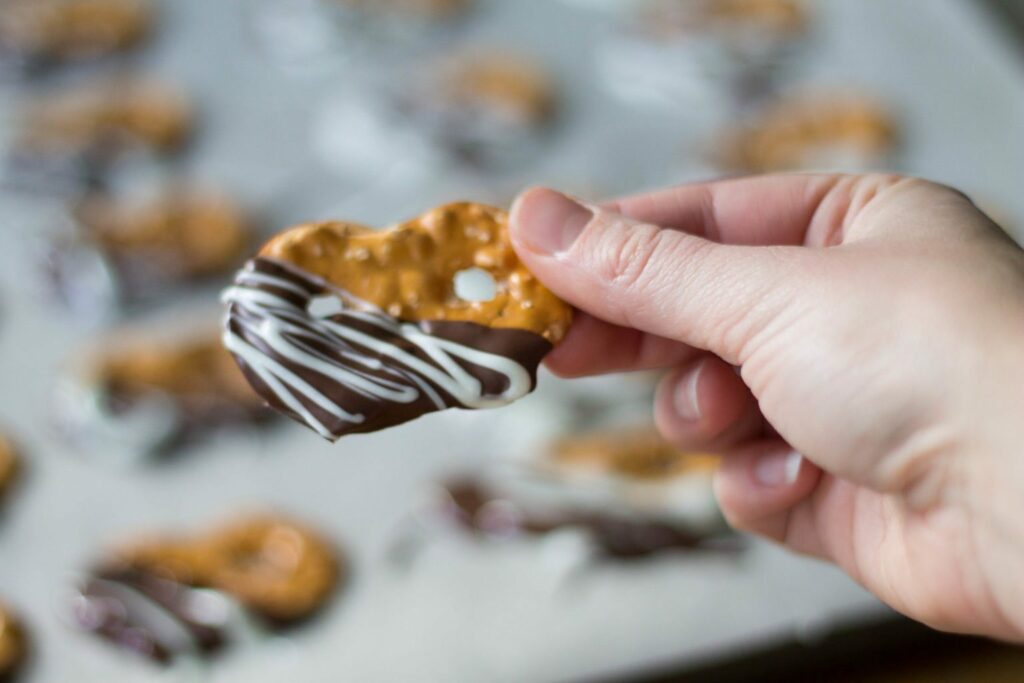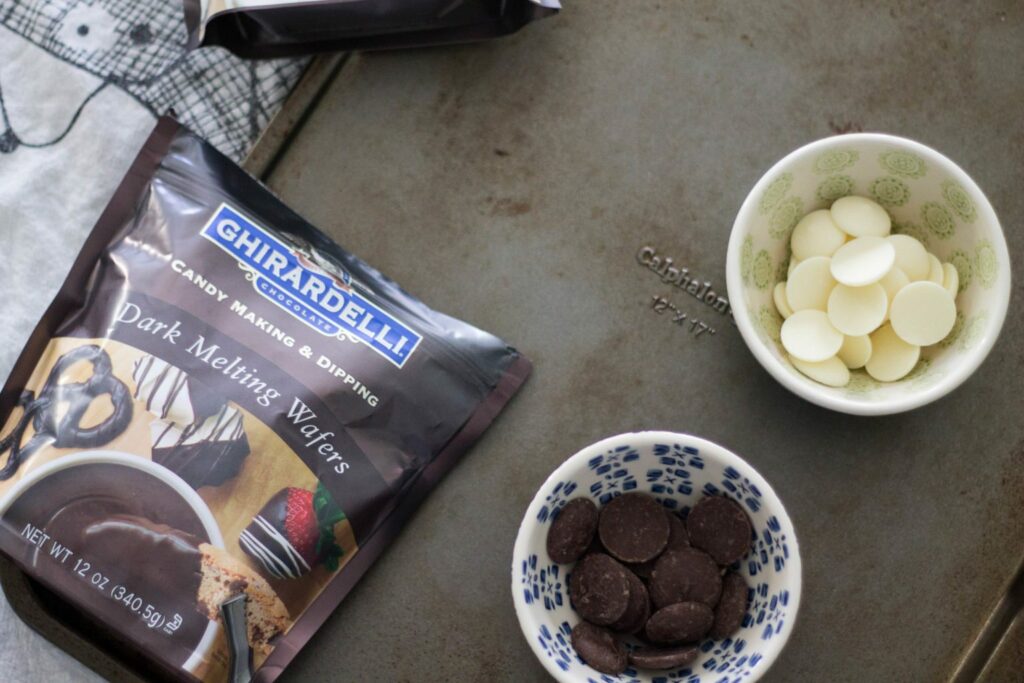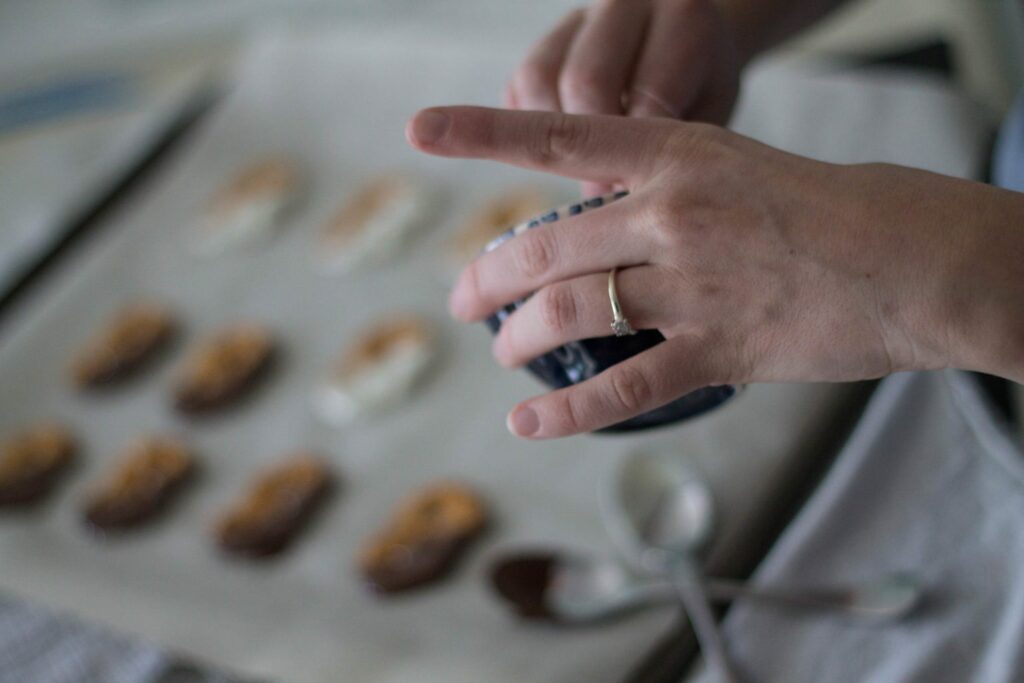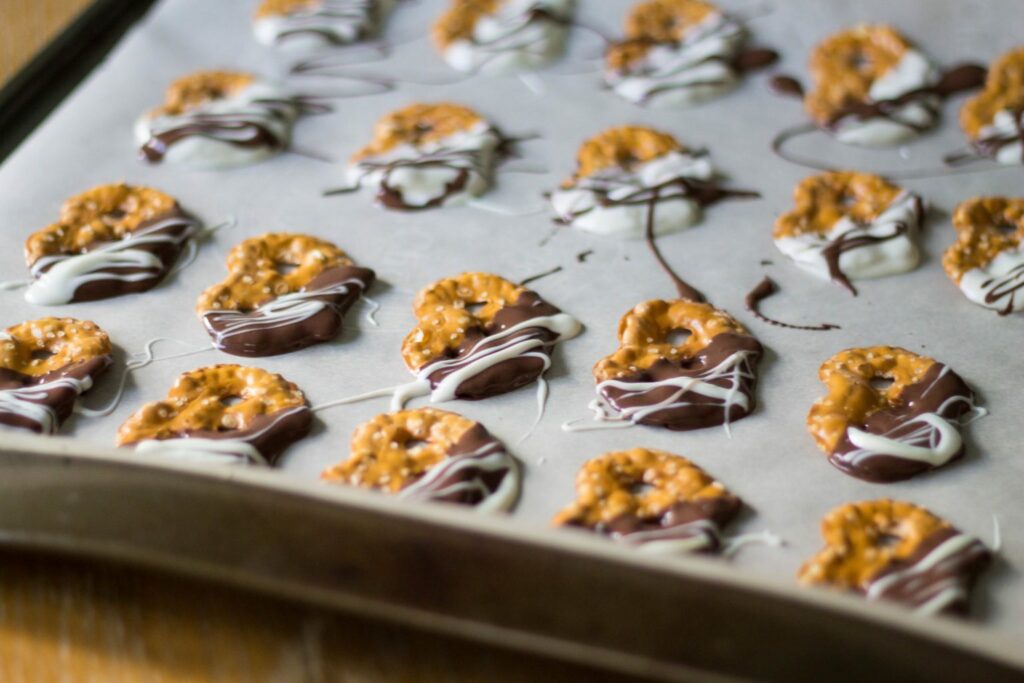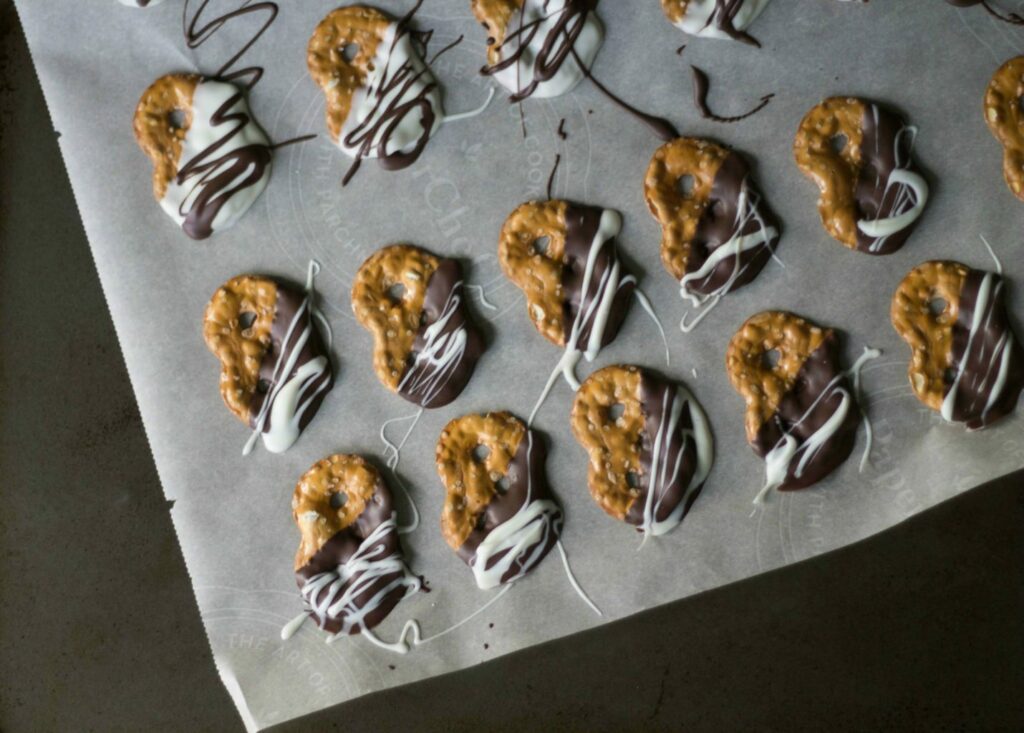 Do you love chocolate covered pretzels? What are some of your go-to easy holiday snacks? Have you ever made these before?