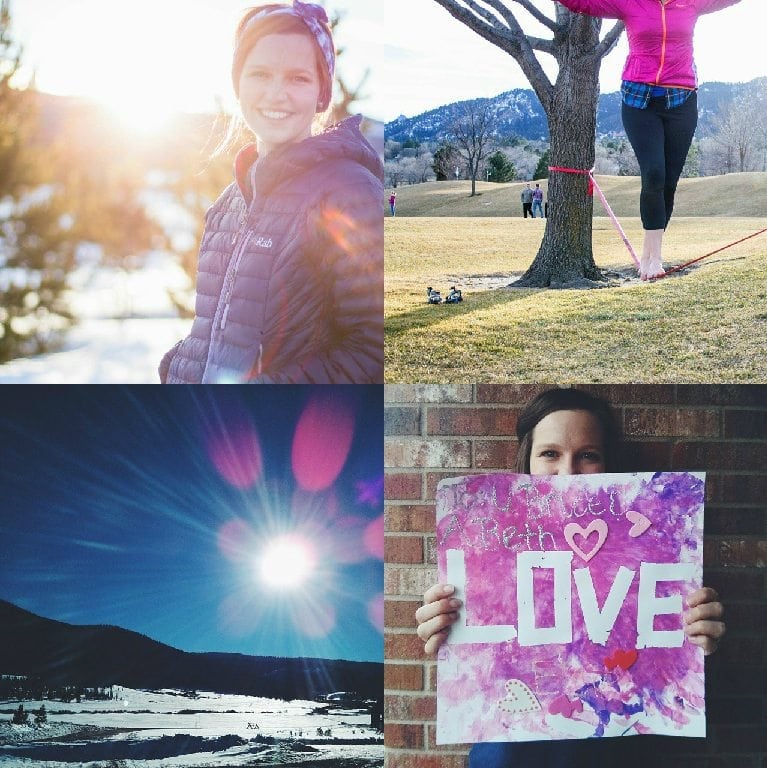 SNAPSHOTS
1. We went to Winter Park for our Mayberry family vacation. We go every year and it is one of the best traditions we started. It started as a weekend and then evolved into an extended, extended weekend.
2. I love the random Spring days that show up during Colorado Winters – it makes me excited for actual Spring/ Summer. My good friend Laura is a pro on the slackline and she is also super cute.
3. Colorado is beautiful. I loved spending the front of my week in the mountains.
4. My niece stopped by on Valentine's Day to give us a Valentine that she made. It was such a sweet surprise to open the door and have her bounce in, wrapping her arms around my neck! Bruce and I always talk about how thankful we are to have family in town.
YOU MAY HAVE MISSED
Thirty One Bags (SHOP NOW TO SUPPORT MISSIONS!!!)
Slacklining Adventures
5 Reasons to Skip 50 Shades of Grey
Valentine's Day Giveaway
GREAT FINDS
– Love this post on supporting bloggers as a non-blogger
– This Disney Photo is magical
– These Valentine's Cookies look so good!
– This post is one worth reading!