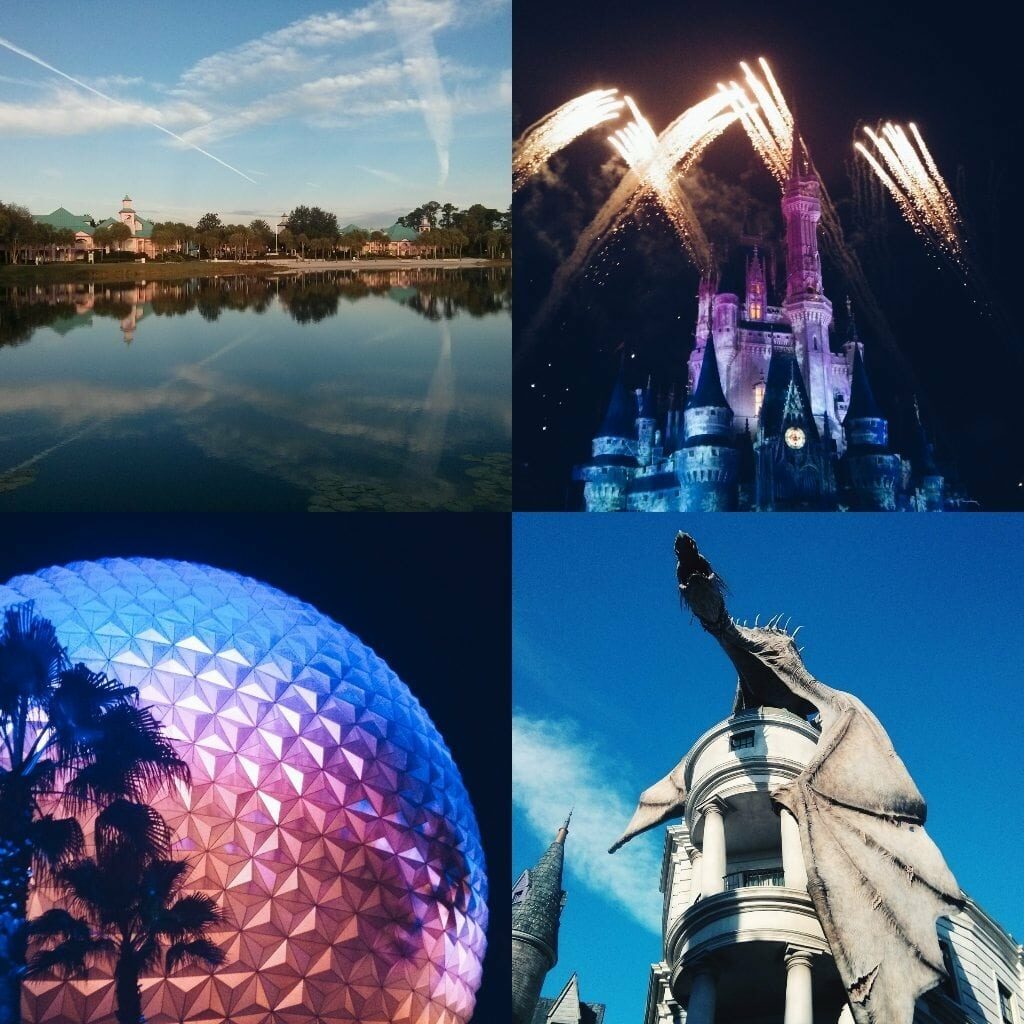 SNAPSHOTS:
1. In case you were unaware, my instagram was exploding with Disney pictures because I was in Walt Disney World last week! It was such a beautiful and needed vacation! We stayed at Disney's Caribbean Beach Resort and loved every moment of it. We really will always now stay at the resorts because they make everything so convenient, organized, and worry free! There are also always promotions during down season to take advantage of with your trip. We stayed here and got a free meal plan! It was so worth it. 
2. One of the best things about the Disney parks is that they do not just offer rides but they also have some of the best shows and performances! We tried to see every show but even with 5 days in the parks we still missed some! The Magic Kingdom light show on the castle and firework show was absolutely beautiful!
3. Epcot is a favorite of almost everyone! The way you can walk around the world and into different cultures is just incredible! They also have the BEST restaurants, snacks, and drinks! Biergarten in Germany was our hands-down favorite dinning experience this trip! Even though Cinderella's Castle and Teppan Edo were also both incredible experiences!
4. When in Orlando, one must also visit Universal Studios to see the Wizarding World of Harry Potter! Megs finished the books just in time! The new Gringots ride was literally life changing and if you love Harry Potter you NEED to go there one day. PS: That dragon totally breathes fire and it is cool/ terrifying every time.
YOU MAY HAVE MISSED:
Of Things Pretty Giveaway
Frozen Inspired Christmas Cookies
Christmas Favorites
Local Shopping: Athleta Colorado Springs