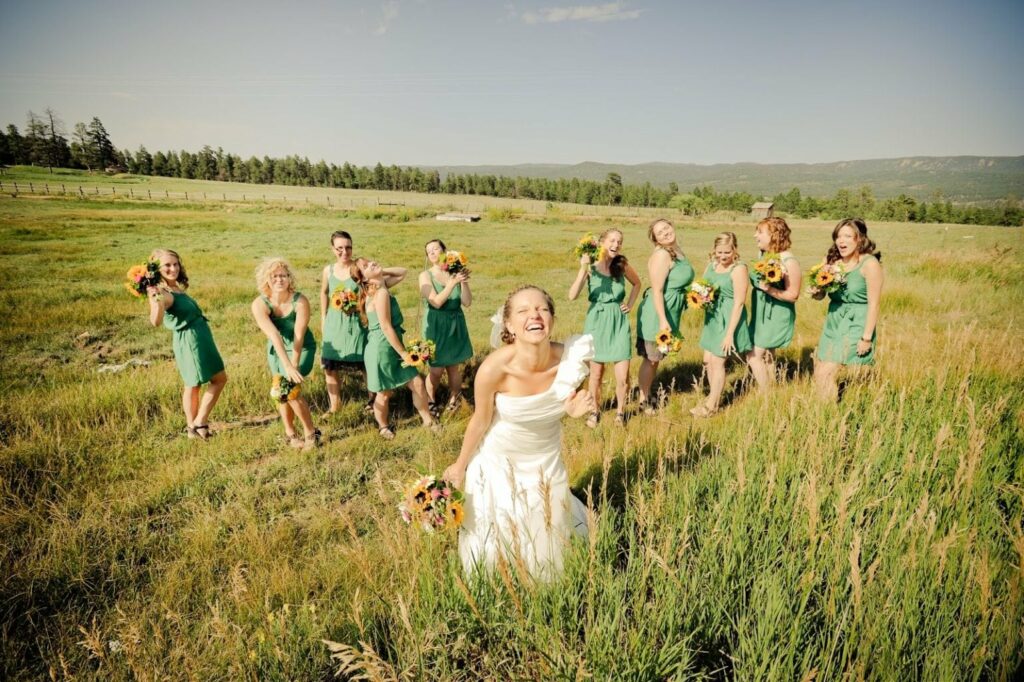 In May of 2012 I got engaged to my best friend/ the funniest man on earth. We decided that a three month long engagement was more than long enough and set our wedding date for August 18th 2012. I went to David's Bridal and picked off a dress from the rack. It was perfect for my outdoor barn wedding and affordable, so I bought it that day.
I LOVED my wedding dress! It was beautiful, fun, and classy. But I knew from the moment that I bought it that I didn't want to hold onto it forever. I have talked about this with several of my friends and I know that each of us attaches memories and sentiments in different ways. Some brides cannot even imagine ever giving there dress away, selling it, or "trashing" it. They want to save it for their kids and preserve it in a box because it holds a lot of value to them. 
I get it! Weddings are so important and I look back on the day I got married with joy and I remember the promise I made before my friends, family, and the Lord. I have wonderful pictures from Stellar Propeller Studios that I will always hold onto and photo books that I have made to share with guests when they come over. But I don't need my dress anymore.
I knew the day I bought it that I wanted to donate my dress when I was done with it. I wanted to bless another bride with a free or greatly reduced dress! I was blessed to have a budget for my wedding (as small as it was) but I know not every bride has parents who are able to help them with their wedding! The idea of me carting around a dress for every other move in my life and finding room in a closest somewhere for a dress to sit when someone else could use and enjoy the dress was silly to me. I have talked about it a lot before here but I believe that less is more and giving is better than receiving.
I didn't just want to donate it to my local thrift store and have it turn into a Halloween costume, so it took me awhile to find a great organization that would be a perfect fit. I finally found Brides Across America and was so excited to see that I could donate my dress! I emailed them right away pictures of my dress and they emailed back saying that they would love to accept the donation!
My heart was filled with such joy as I set out to pack up my weddings dress. I prayed for the bride while I packed up my wedding dress and addressed the flat rate box. Then I took it to the post office and it was done, I had finally donated my dress and it felt good. If you have been thinking of donating your dress, I highly encourage you to donate to Brides Across America! They help provide weddings for the military – whether deployed, wounded, or in need. That is something that I always wanted my dress to go to. I just always wanted that initial investment to be a blessing.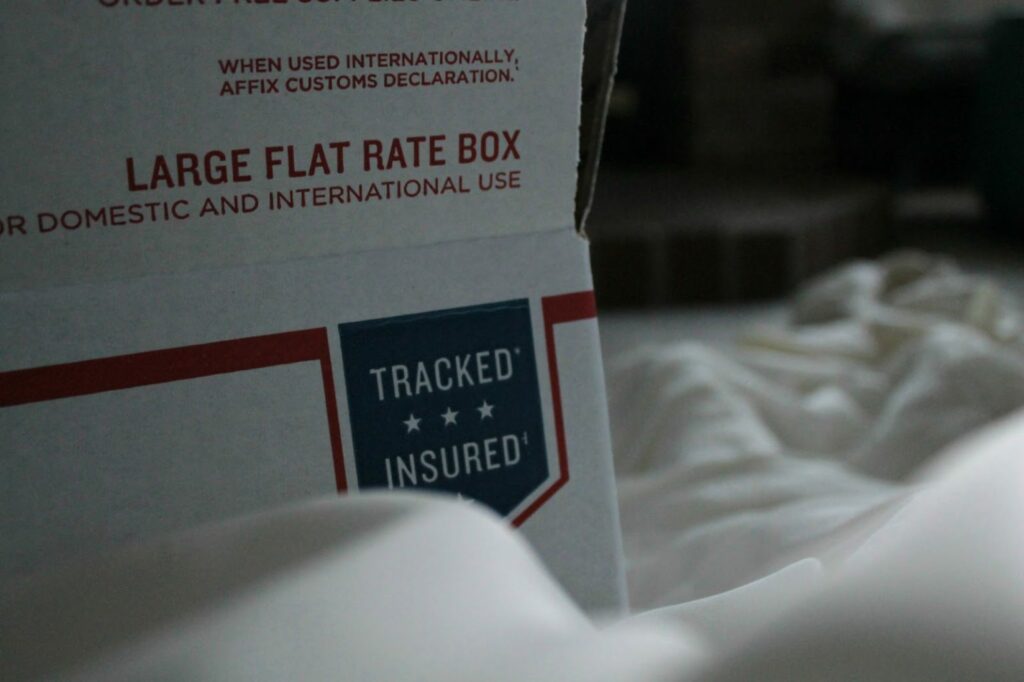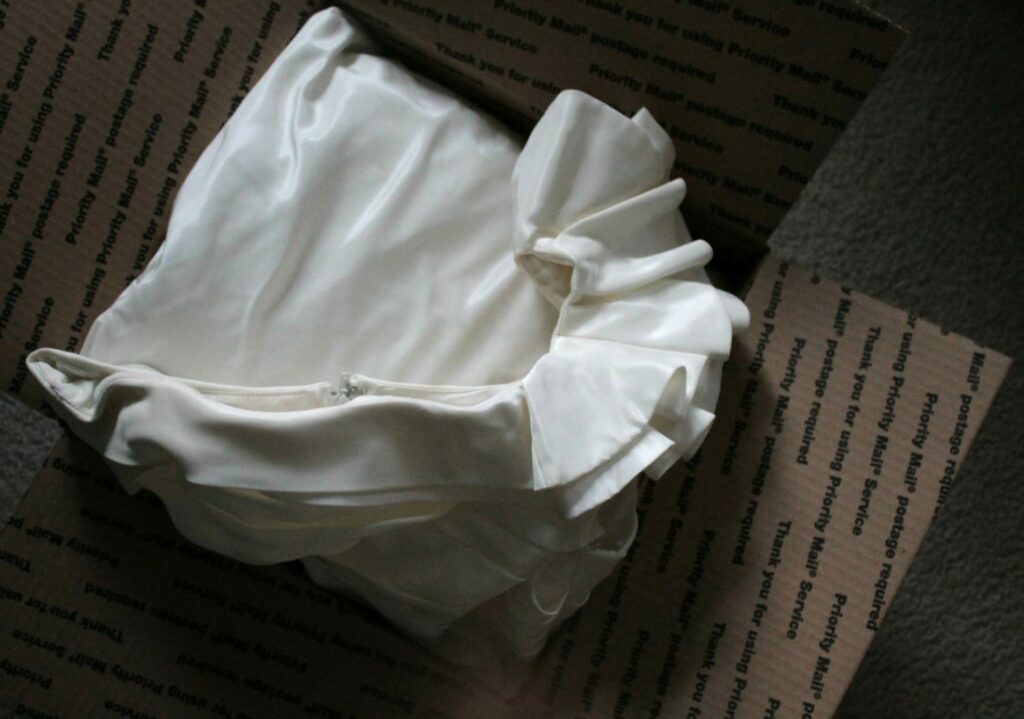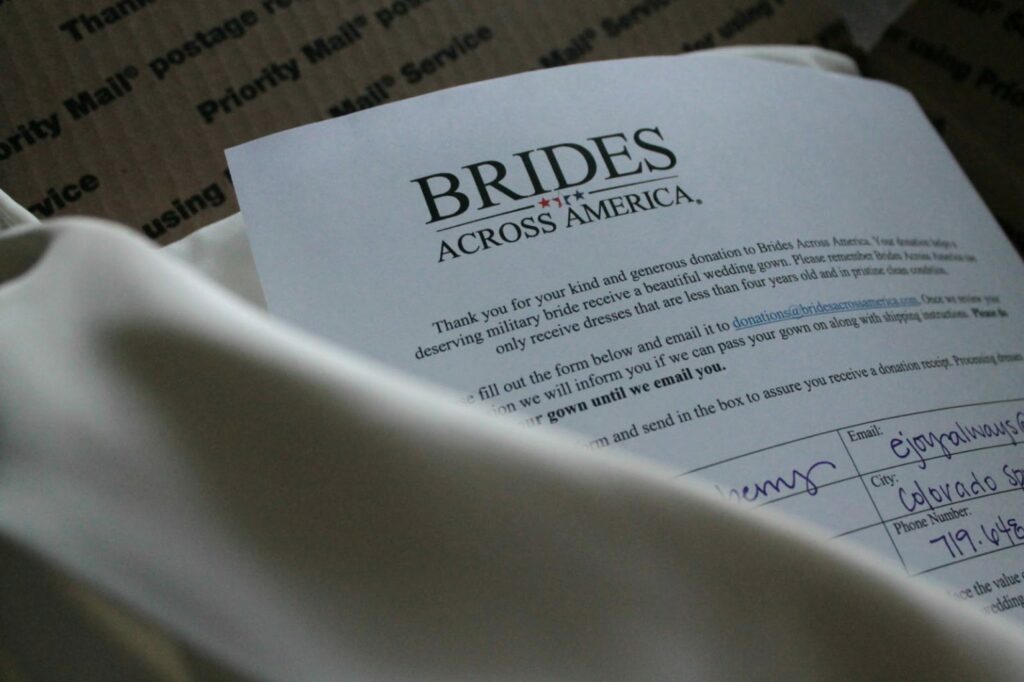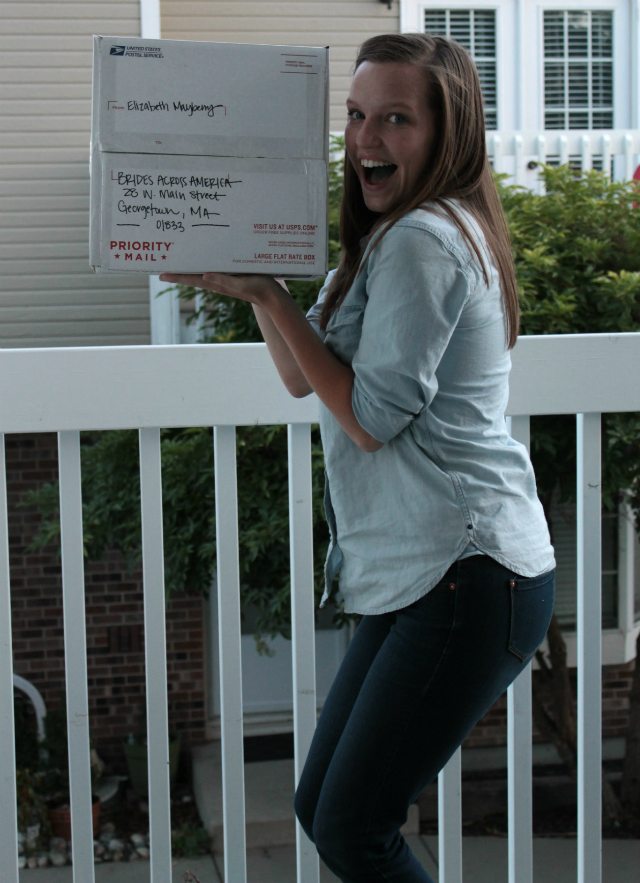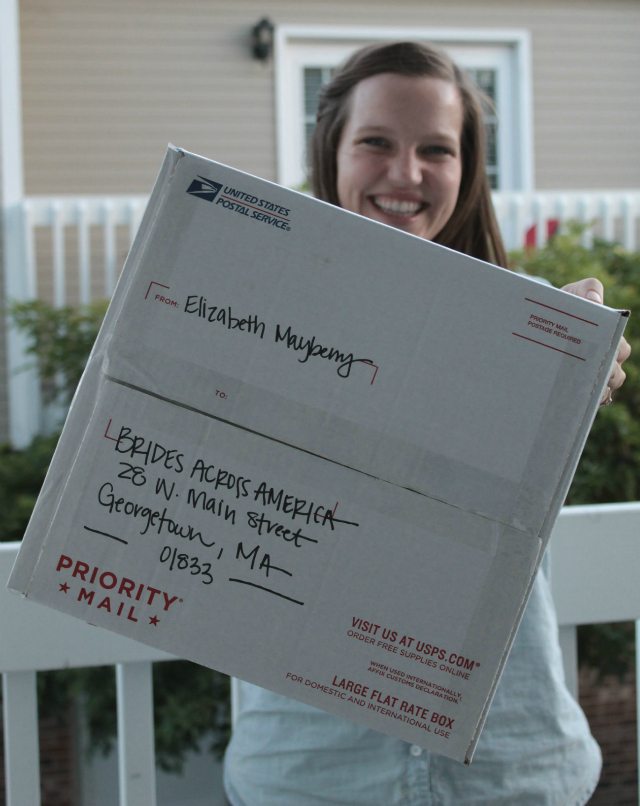 Would you ever donate your wedding dress?