Good Morning! I am excited to be linking up with
Kiki of In Its Time
&
Jenna of Dearest Love
for
the Circle
! Today's challenge is a closet confidential where we fish through our closets and all answer the same questions. Are you ready for a peek into my closet (SPOILER ALERT it won't be too surprising! I am a fan of the capsule wardrobe so most of these things you have seen before… and before!)
1. WHAT IS THE OLDEST ITEM IN YOUR CLOSET?
That would be my old and worn
Eagle Lake Camps
Sweatshirt. I got it at camp the summer Bruce and I met (2005) and I have held onto it! I am sure that I will never give it up – so many memories and so comfy. It is my slob winter cuddle wear! SPOTTED:
here in this old school photo.
2. WHAT IS THE NEWEST ITEM?
So since I took these pictures I did pick out a new shirt from my last
Stitch Fix
box but we'll pretend that didn't happen! These are my wonderful ThredUp find – Banana Republic shoes brand new for like $10! If you have not tried out ThredUp yet, I highly encourage you to do so (and if you use that link you get $10 off your first purchase!) 
SPOTTED: here!
3. WHAT IS THE MOST EXPENSIVE ITEM?
My
ONA bag
was the most expensive item in my closet but I adore it! I needed a beautiful camera bag for everyday wear and to keep my camera safe and sound. SPOTTED:
here 
 & here.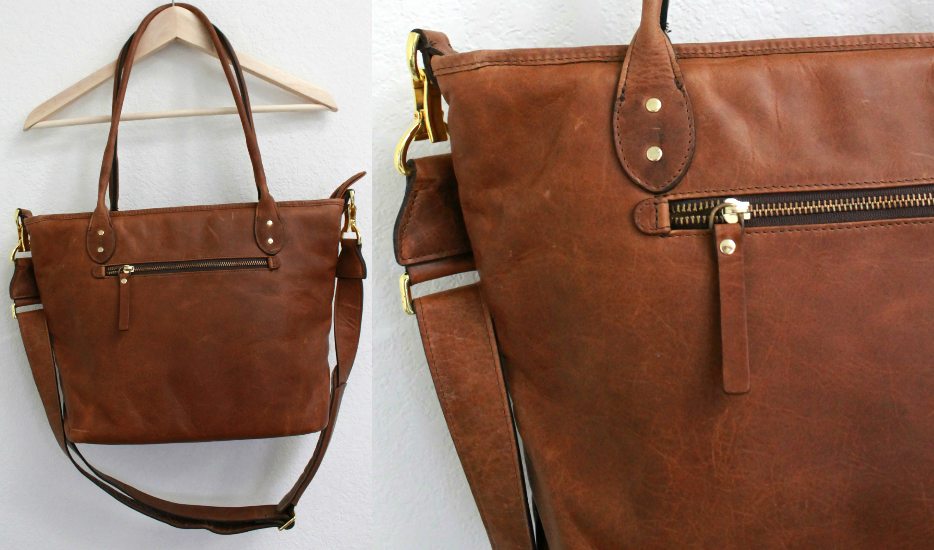 4. WHAT IS THE BIGGEST BARGAIN? 
This one is hard because I feel like I mostly always get bargains! But this one won out because it is a beautiful dress from
Stitch Fix
that I used referral credit to cover all of it! Did you know that about Stitch Fix? For everyone who uses your link to sign up for their first box you get $25! SPOTTED:
here
and
here
5. CURRENT FAVORITES:
I have lots of favorites. Really everything in my closet is one of my favorites because I believe it is better to have a small amount of clothes that you wear all the time, rather than a large closet filled with things you never touch.

That's all folks! To see more of how I style in my everyday life make sure to check out
My Style
posts! And now it is your turn! Answer these questions in the comments or on your blog!
WHAT ARE YOUR GO-TO BRANDS/ COLORS / STYLES?