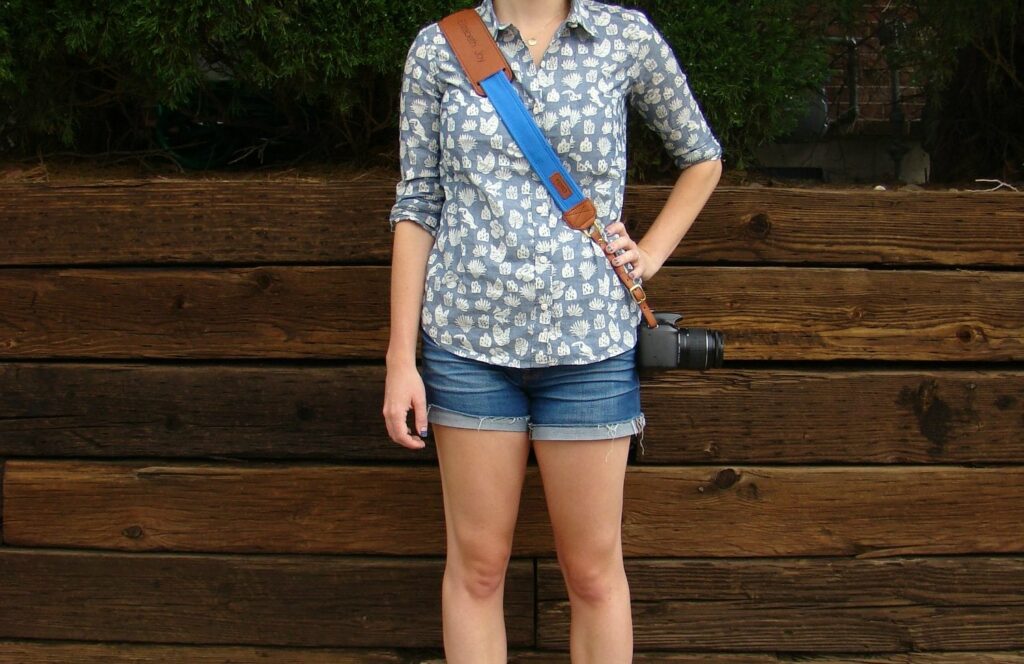 Turns out my favorite color is blue. HA! But really, I love how blue matches everything in my closet and makes me look good (two of my Capsule Wardrobe rules!) This is another go to summer outfit of mine – chambray button up (I have several button ups that I love – all from Gap!) and jean shorts. I typically am also always wearing my Chacos on the weekends! They are my weekend shoes because no matter where I go, I know I can always be prepared! Hike after dinner? Check! Afternoon walking around downtown? Check! Spontaneous trip to the mountains for a picnic? Check!
I am also showing off my brand new FotoStrap! Isn't it so darn pretty? The Cobalt one is new to the shop and I figured that was the one that I needed! We had to break out my old camera to get pictures of this outfit because my new one was already connected to my adorable camera strap.
You also should notice that it says my name! This is my jam! I am the kid who always had to write her name on everything because I misplace things all the time – hopefully I will never misplace this, but if I do, my name is all over it!
GREAT NEWS! Fotostrap loves Oak + Oats readers so much that they wanted to give you all a deal because they know that you will love this strap! If you use code: "Oak+Oats+Fotostrap" you can get a free monogram, name, or logo design on your shoulder strap! (expires July 24th so hurry!) This is pretty much brilliant and all you people who have photography businesses should do this because it would be so cool to have your logo on your camera for photo shoots #amiright?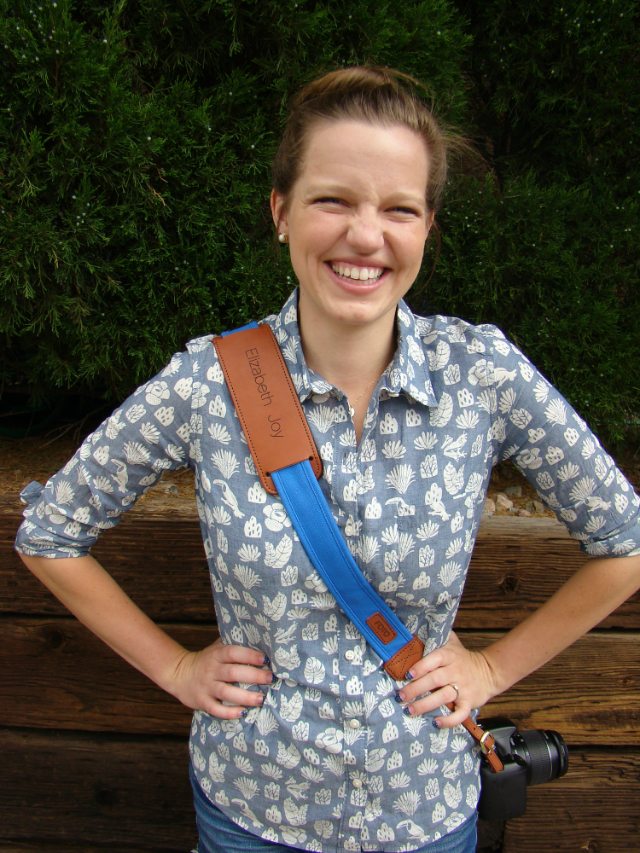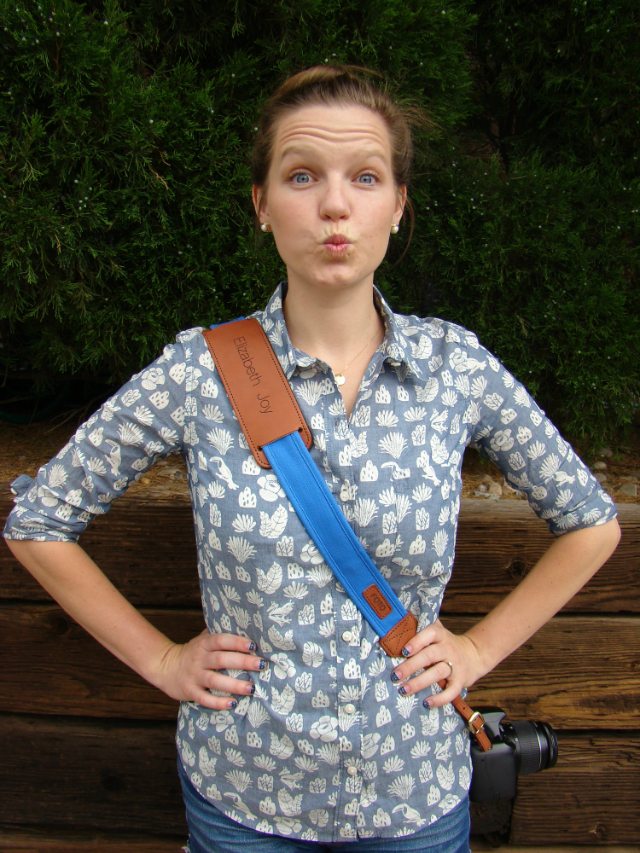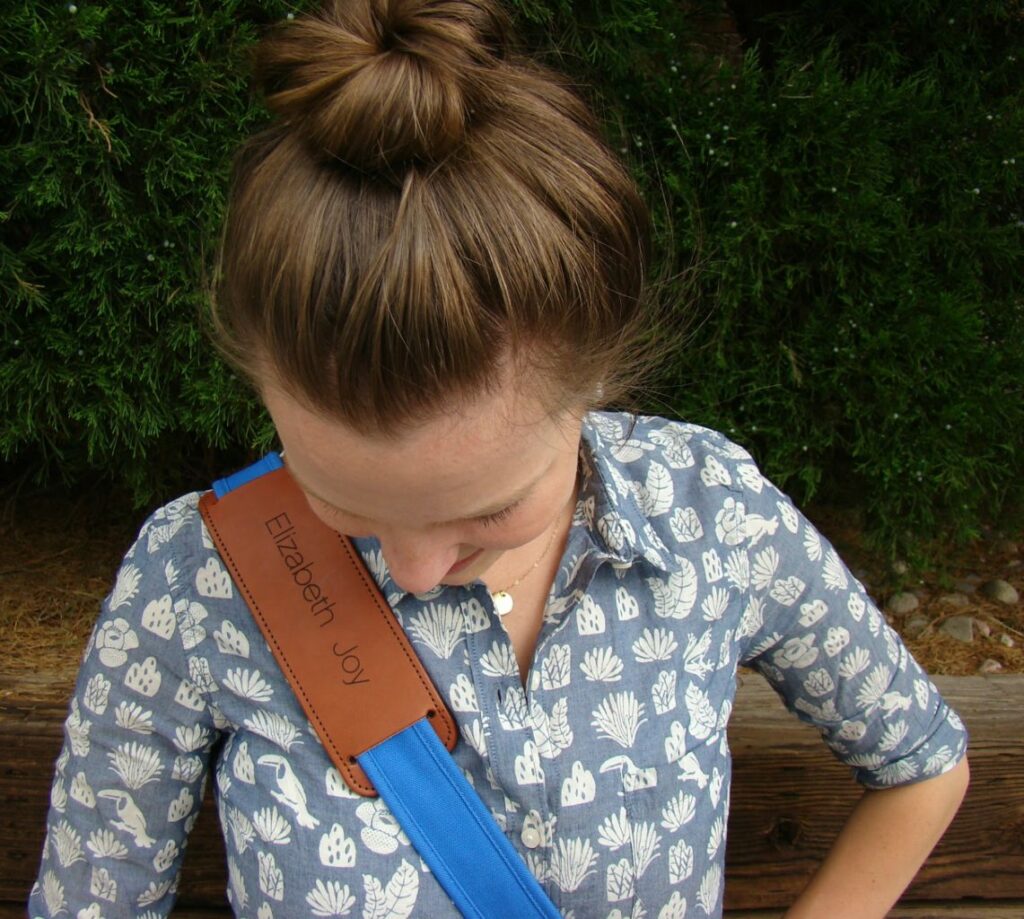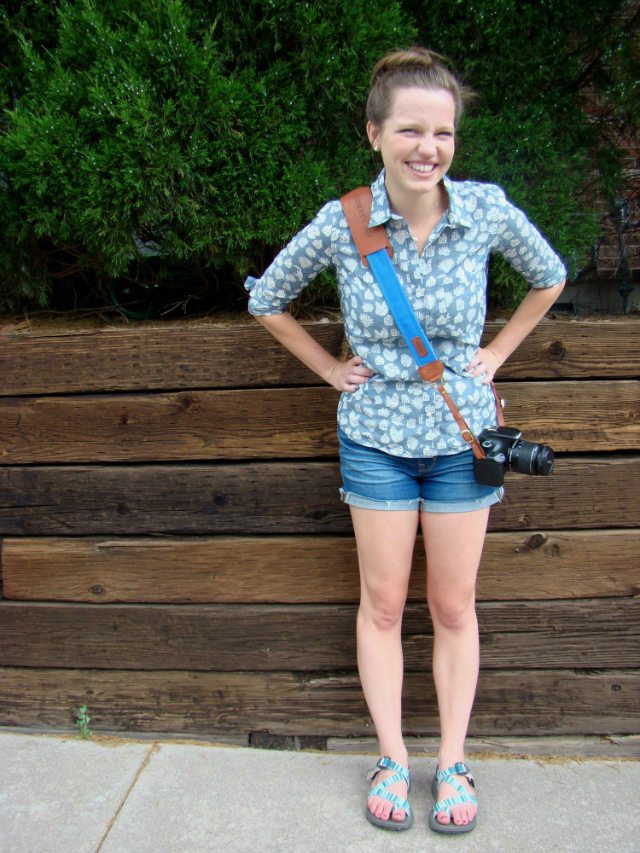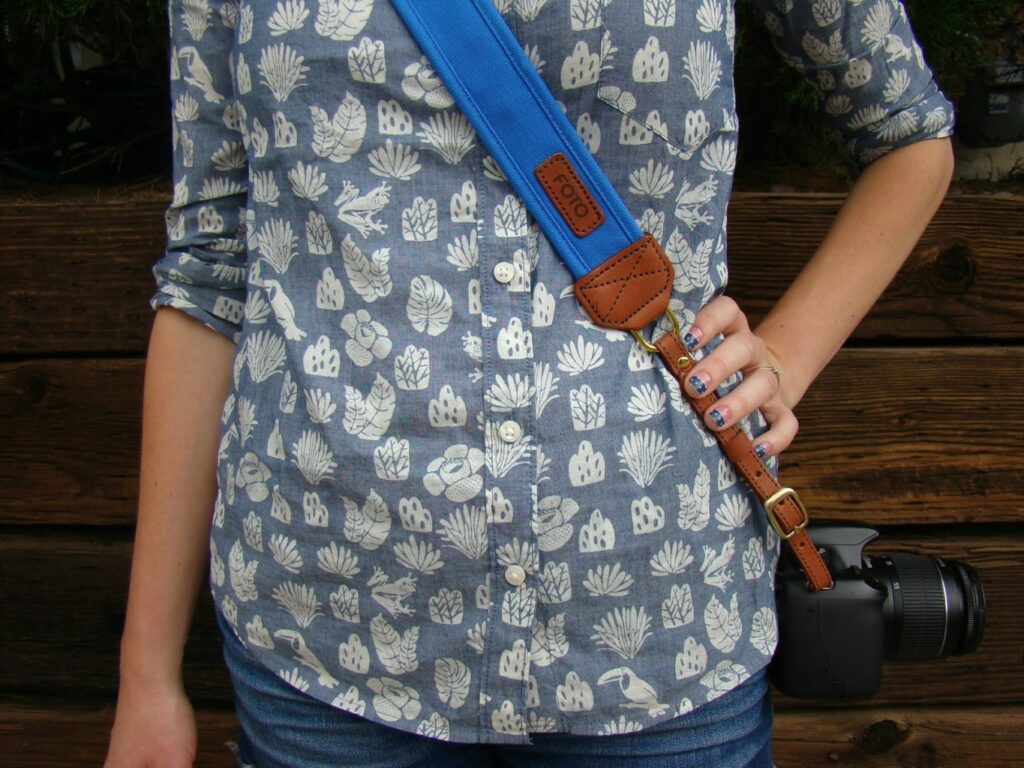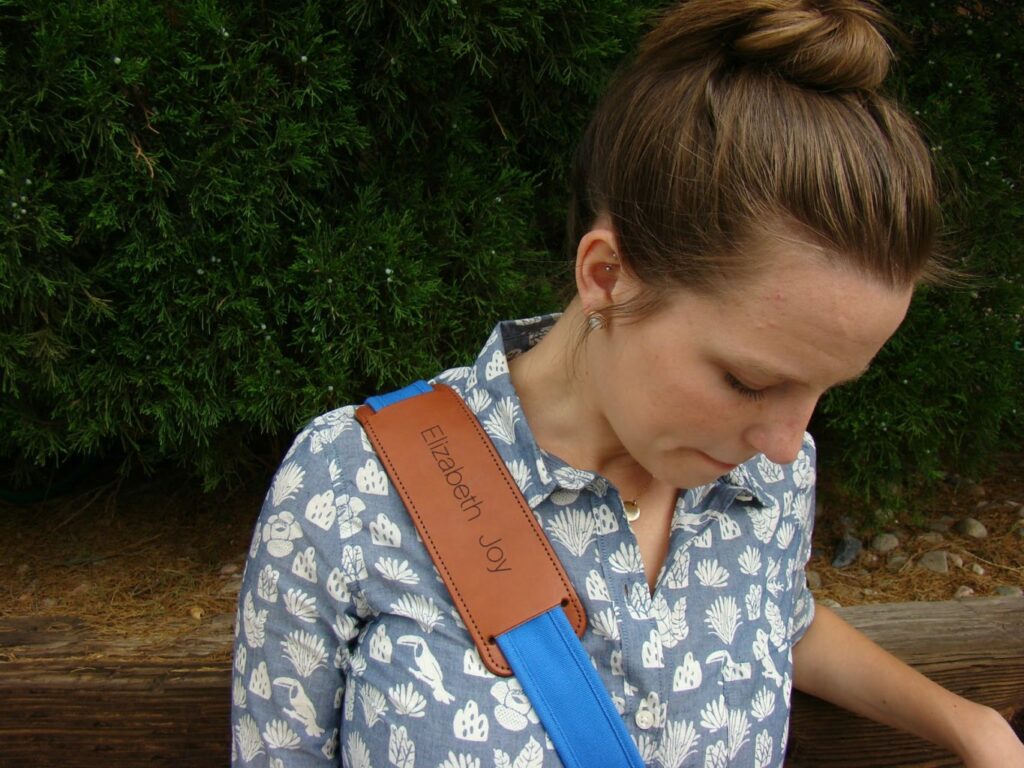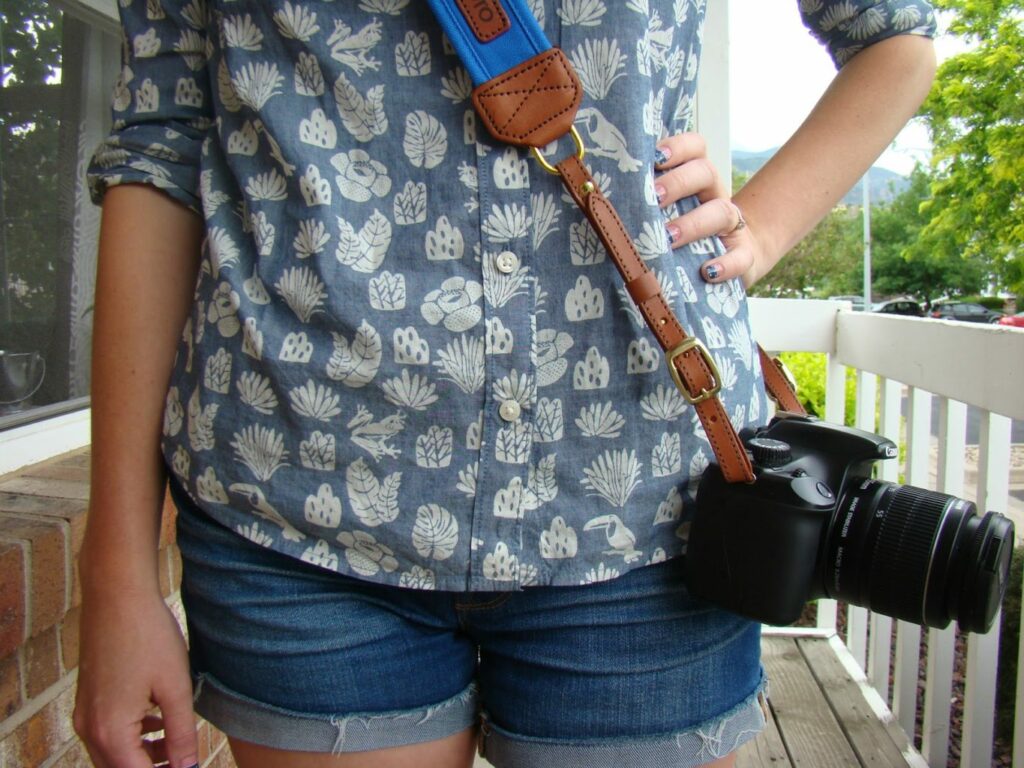 DO YOU HAVE A GO-TO COLOR?
(they probably have a Fotostrap that will match your daily wear! Don't forget the code: "Oak+Oats+Fotostrap" for your free monogram )