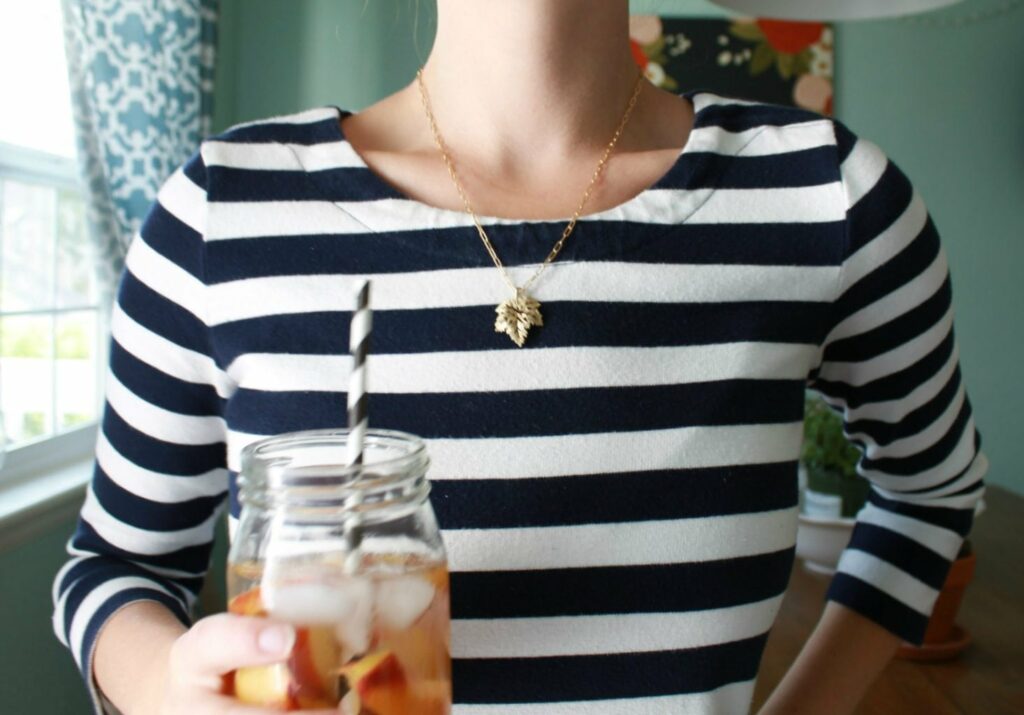 When I come home from work, I head straight to the kitchen. It is something that I grew up doing when I got home from school, so it just feels right. I will grab an apple, cut up a peach & put it in a glass of water (see today's choice), make a piece of toast, or open a beer. Just pick out that little thing to enjoy as I decompress from the day. It is part of my resting time – before dinner needs to be made or we need to rush out the door.
I decided to snap some photos when I got home from work because this is one of my go-to work looks in my Capsule Wardrobe. This is one of my favorite winter dresses from GAP but here in Colorado we don't really have strict rules on seasons so I can wear it is the summer. I can never pack up all my winter clothes because we may have one really rainy day and you need that long sleeve dress!
The necklace may be my favorite part about all this. I have always wanted a leaf necklace so when I saw one at MDC Artistic Designs, I was super giddy. To me, it is so Coloradoan! It adds just the right about of class and professionalism to any outfit but it is still so simple and so me.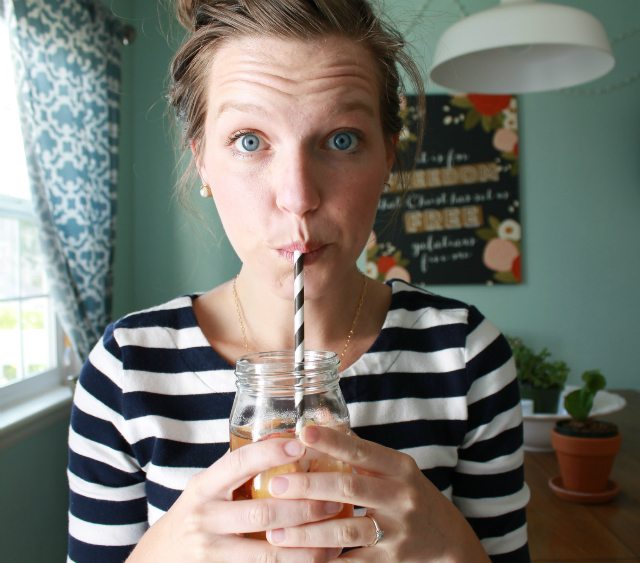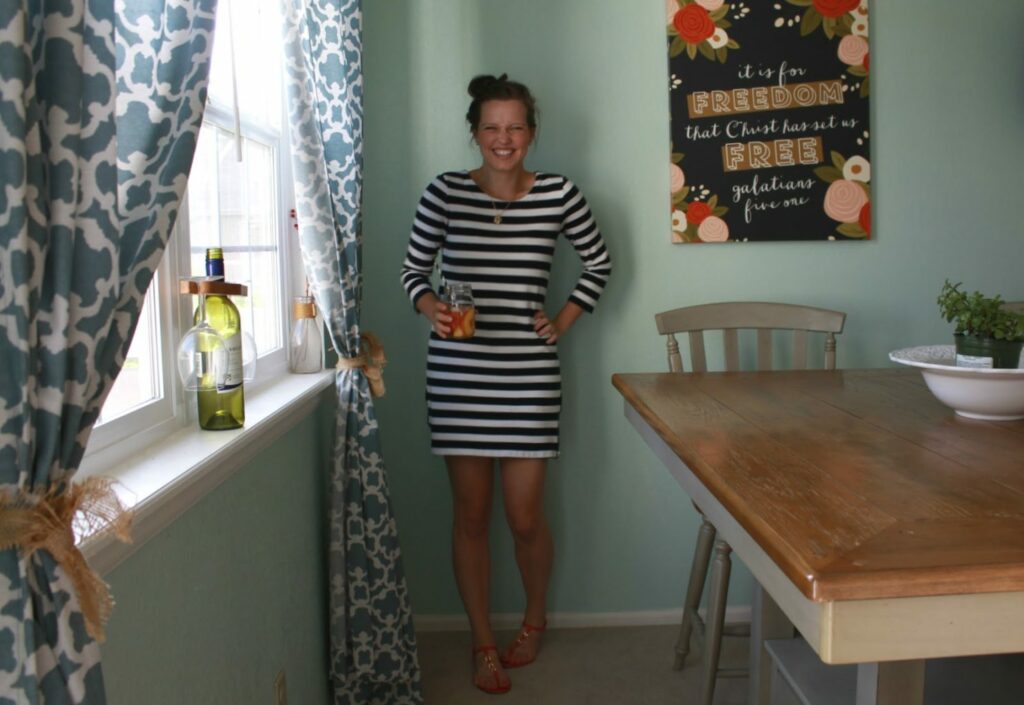 OUTFIT DETAILS:
Shoes: Banana Republic (
similar
) but from ThredUp
Gold Leaf Necklace: MDC Artistic Designs
Snack of Choice: Cut up peach in ice water
Galatians Print: Naptime Diaries
WHAT IS YOUR POST WORK PLAN?