Over the past weekend I opened up my most recent Stitch Fix. I just sat here for a couple minutes trying to remember which box number I am on 4th? 5th? – Yikes! I couldn't remember so I went with "most recent!" That is the beauty of the written language! You forget how to say or spell something and you can easily just rework the sentence to convey the same/ similar point! Back to the point I was making with my most recent box, it was so wonderful!
I feel as I have continued with Stitch Fix, they understand me a bit more each time. I am not just talking about my style – I am talking about me! Because when I first filled out my Stitch Fix profile I am not sure that I was even correct about my own style! The past year I have made a lot of changes with my style and my wardrobe. I started looking at quality over quantity when I was overwhelmed by the amount of clothing I owned yet consistently feeling like I had nothing to wear, I purged my closet of everything I didn't wear or didn't LOVE (I also purged my heart while I was at it!), and I started building a capsule wardrobe filled with work clothes and play clothes.
Stitch Fix and this new view on my closet really go hand-in-hand. 
1.  I only keep items that I LOVE
2.  I am okay about not paying Target/ Old Navy prices because I am buying less and investing in higher quality items (that I love and could wear everyday)
3. I leave detailed comments and have a pinterest board for my Stitch Fix stylist to see what I like and help me fill in the holes of my Capsule Wardrobe
This box I asked for cute and versatile work clothes (pretty, pretty please!) I have the hardest time finding and buying this stuff on my own! I always end up with a new v-neck and a new pair of shorts (not work wear!!) And my stylist Nicole did such a great job!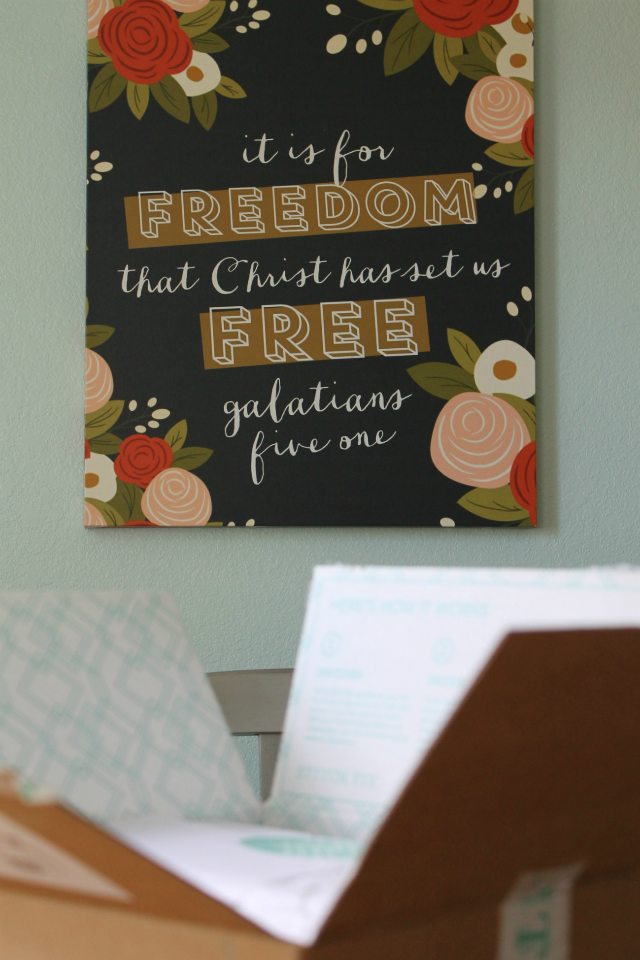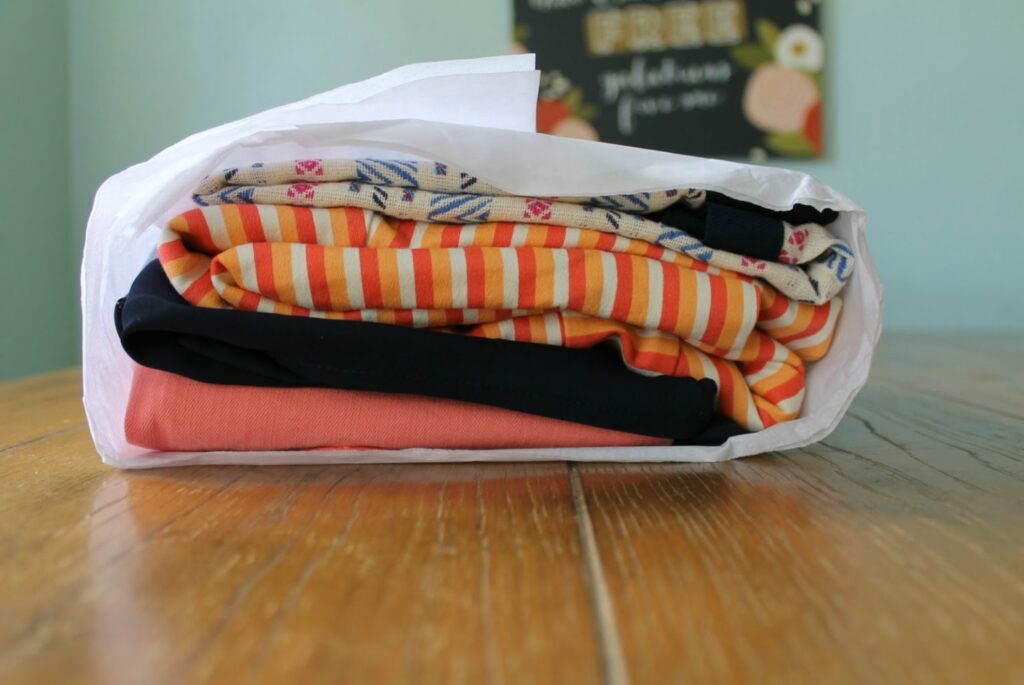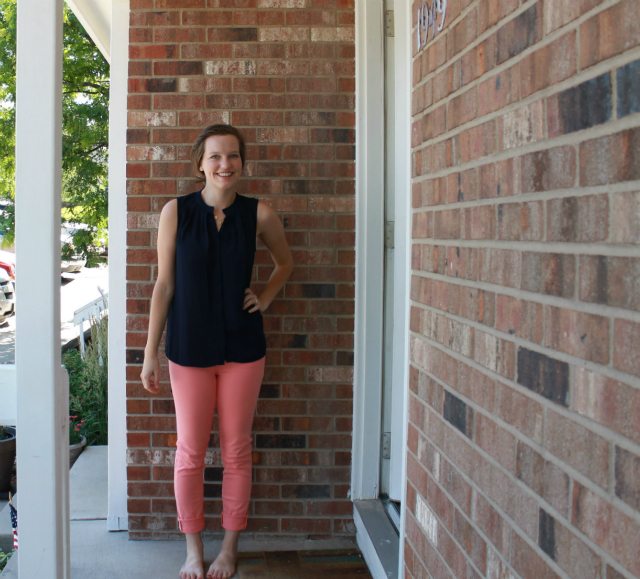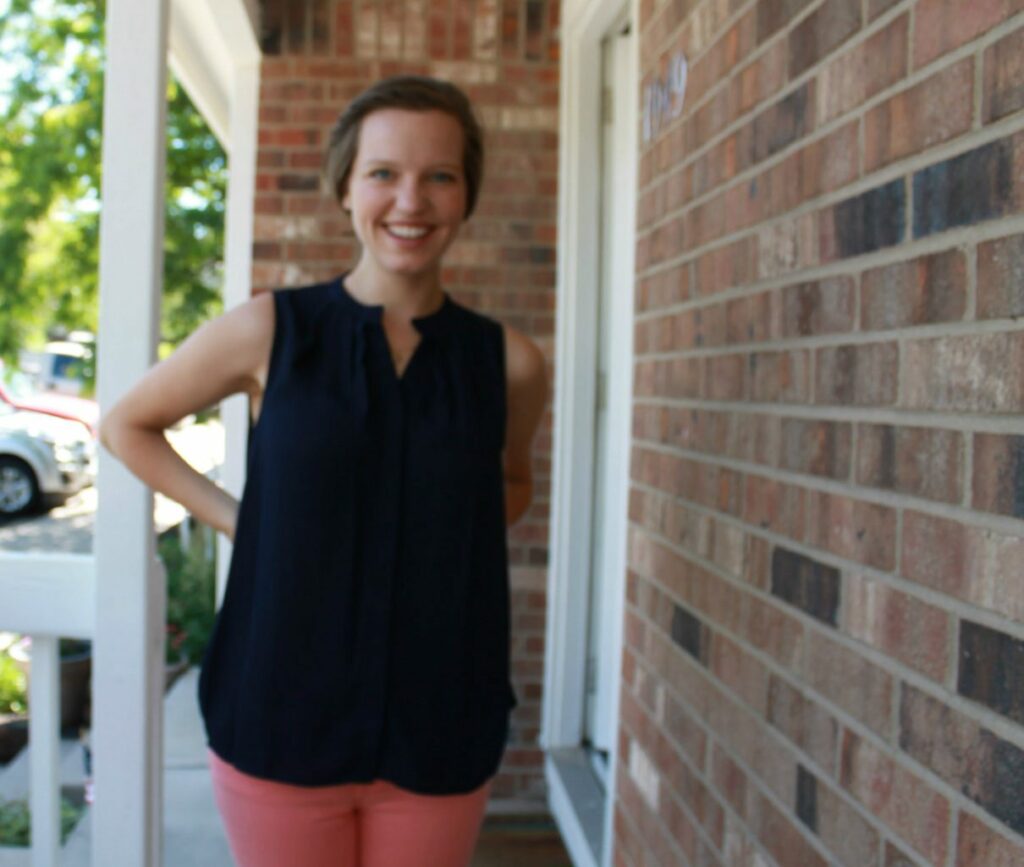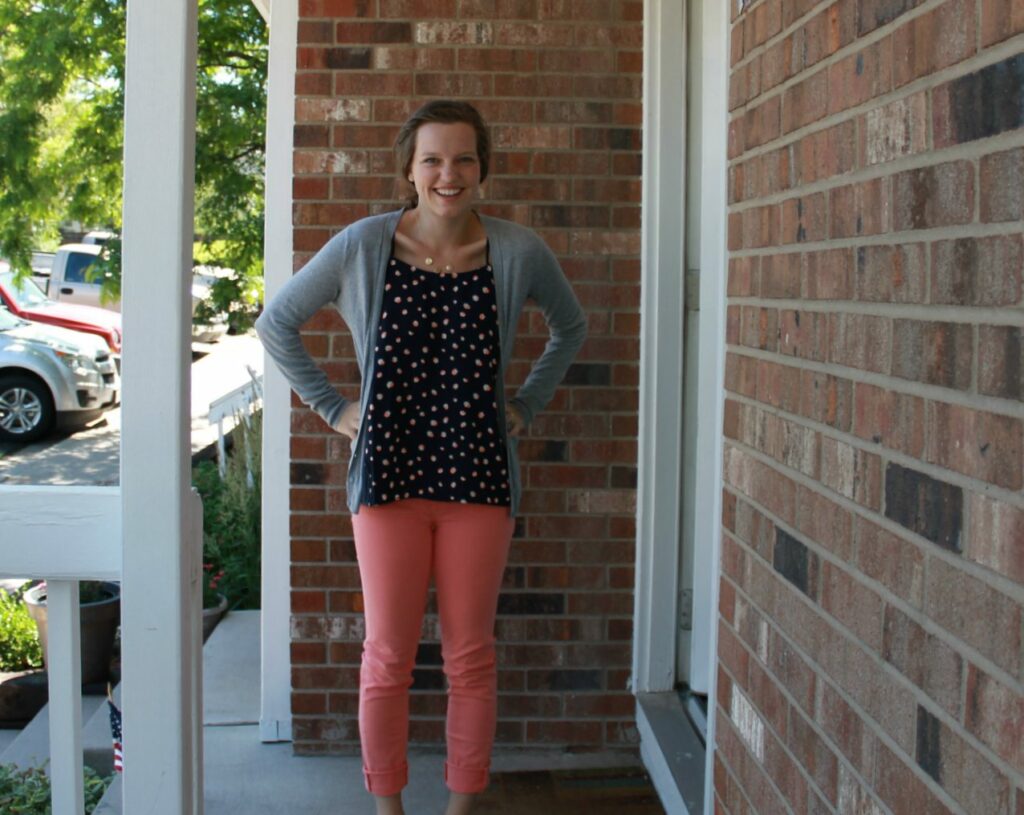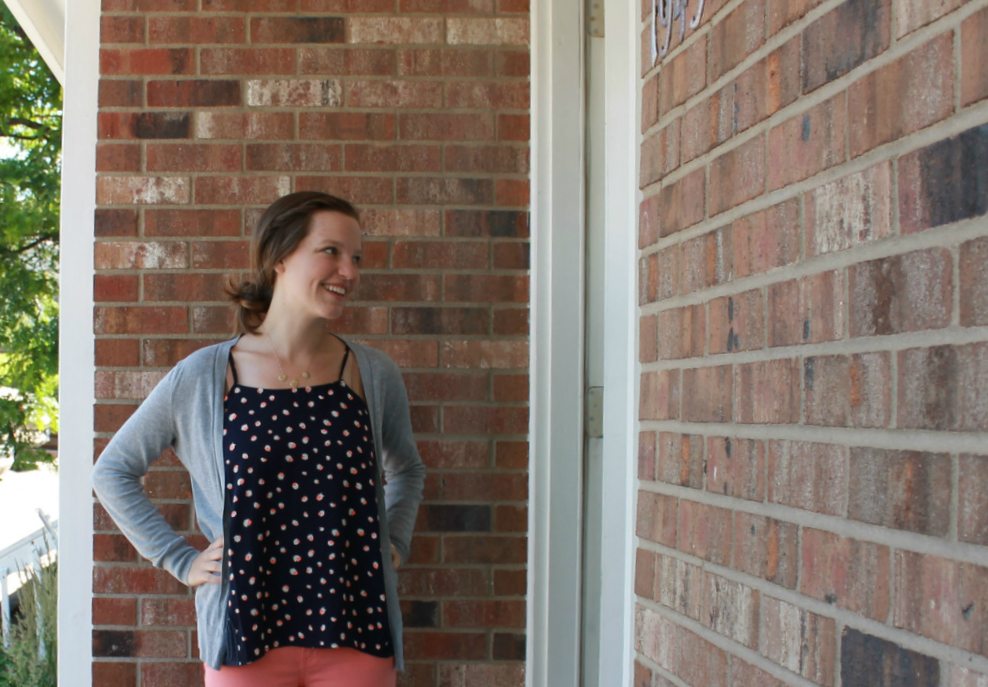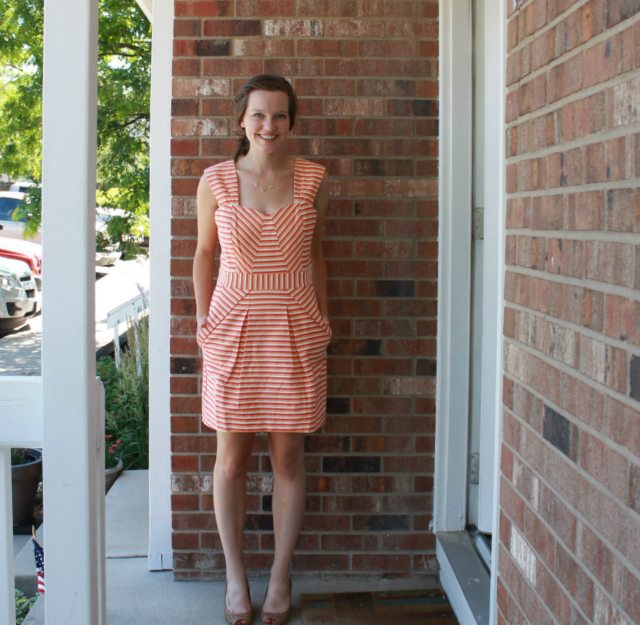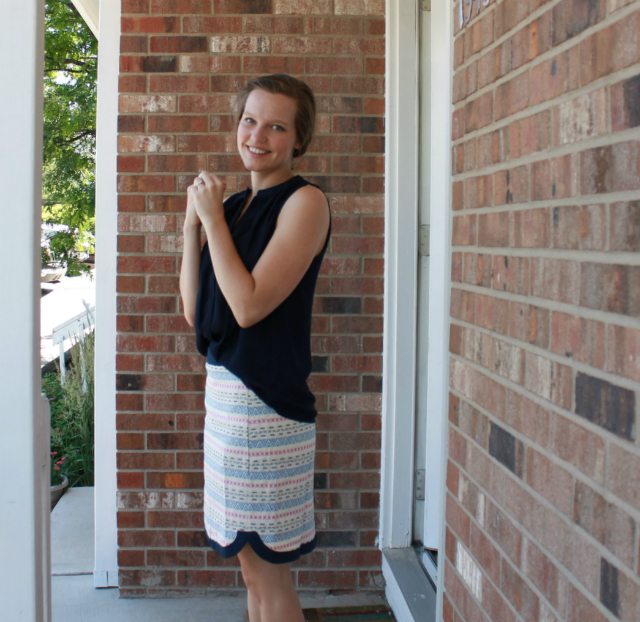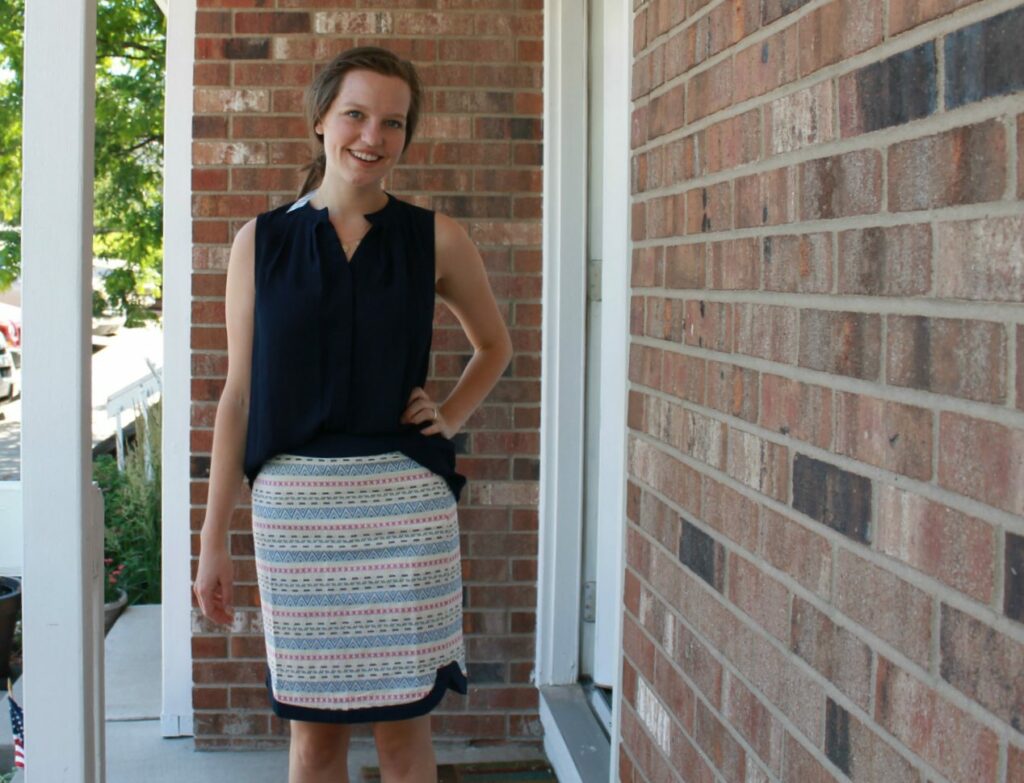 VERDICT?
– Mixed Print Cotton Mini Skirt – Kept! It looks so much better in person! I cannot wait to do an outfit post with this pretty!
– Button Up Sleeveless Blouse – KEPT! I wore it the day I opened my box, I loved it so much. I would have never  picked it up on my own but this is perfect for work and I'll wear it at least once a week!
-Colored Skinny Jean – Kept! I have been looking for some colored skinnies because I can wear them to work. This color is so great and they fit so nicely!
– Sweetheart Dress – Sent back. It was so lovely but just too big (You can kind of see in that picture.) If it was one size down it might have worked better but it was just too loose ;(
– Patterned Tank – Sent Back. I loved this one so much too but there were two big things that would have made it less worn in my closet – spaghetti straps (I hate weird bras) and the sides were open so you could see my skin. That was weird for me – I would have had to always wear a tank underneath.
For full disclosure, I payed $115 for the three items that I kept! That includes $55 of credit from referrals (read more about how those work here) and my $20 styling fee that comes out of what you purchase.  I think that is a great price for two bottoms and a top all work appropriate (remember my quality not quantity mantra). If this is too pricey for your budget or lifestyle right now, I am not making you pay this much for clothes! It is just something that has helped me & my style in HUGE ways. ThredUp is another GREAT store where you can send in your own clothes and purchase used like new clothing! It is like a giant online organized thrift store!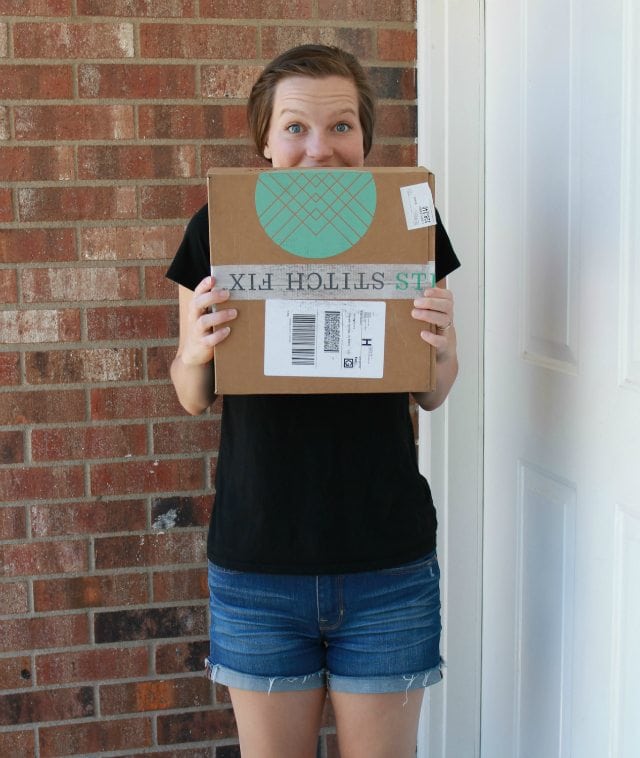 WOULD YOU EVER?