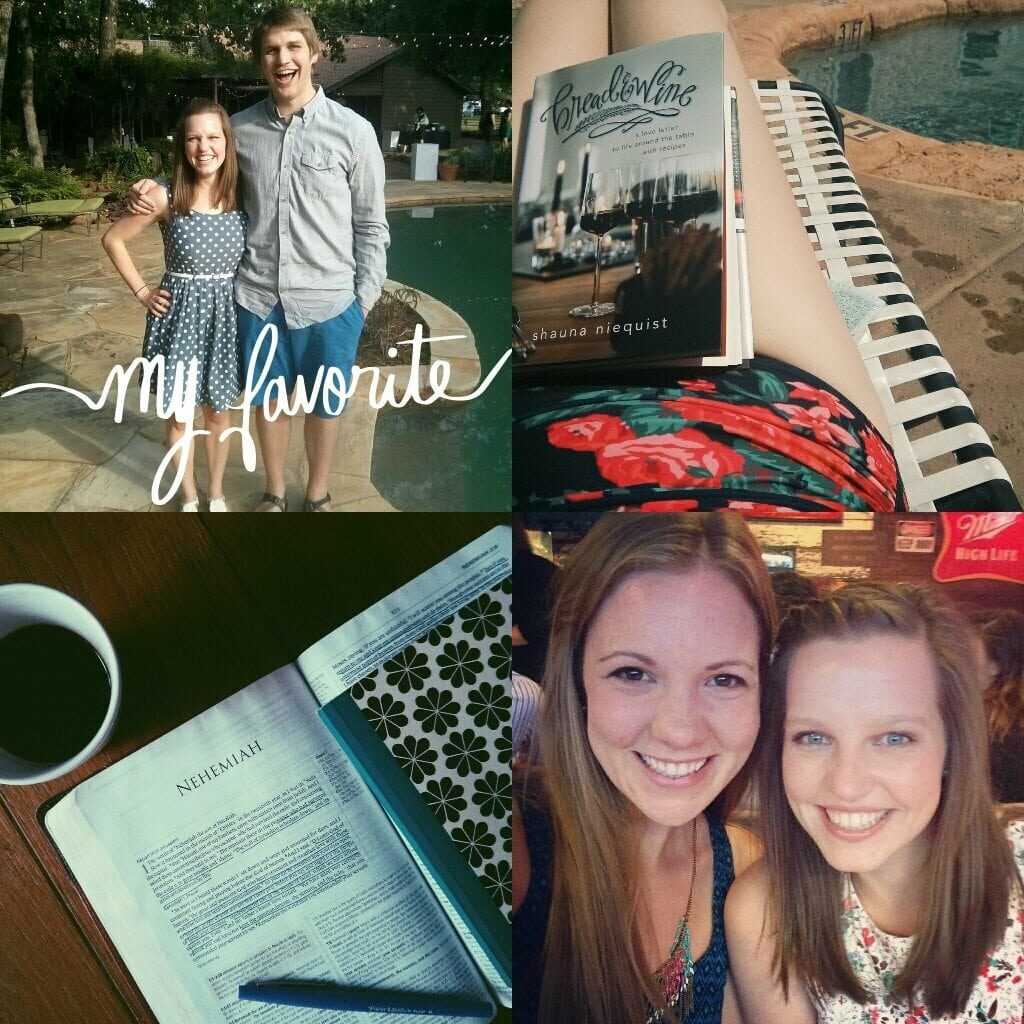 SNAPSHOTS:
1. it was a beautiful day for a backyard wedding. it was a blast to spend time with family and friends in the Texas heat. our sweet cousin Lindsay married her camper crush Bram this weekend. it was another eagle lake wedding – that place is one of the best match makers. also, Bruce man really is my favorite wedding date of all time #weddingdateforlife
2. Bread & Wine is a great pool side read. i have not read by the pool since last summer (if not longer!) it was so fun to just sit by a pool. also this book is a must read on my list! i am so inspired to continue cultivating community, opening up my home more, and learning to create food with my hands.
3. reading Nehemiah with the #shereadstruth community and my Kansas City best friend miles away. learning about praying always and moving heart into action. it is pretty powerful and encouraging. i like it!
4. me & mere. i married into wonderful people and love that i can call this lady friend & cousin. it would have been much harder to say goodbye if she was not coming out to stay with us in mid june! ps: the rehursal dinner was at Rudy's – a great place for a rehursal dinner!
OTHER FAVORITES:
– wedding laughter and new friends
– boot shopping in Texas
– road tripping with the fmaily and getting a free upgrade to the nicest suburben ever
– google chat with some blog besties
YOU MAY HAVE MISSED:
colorado community
capture that moment
oat + almond breakfast smoothie
squarehue giveaway