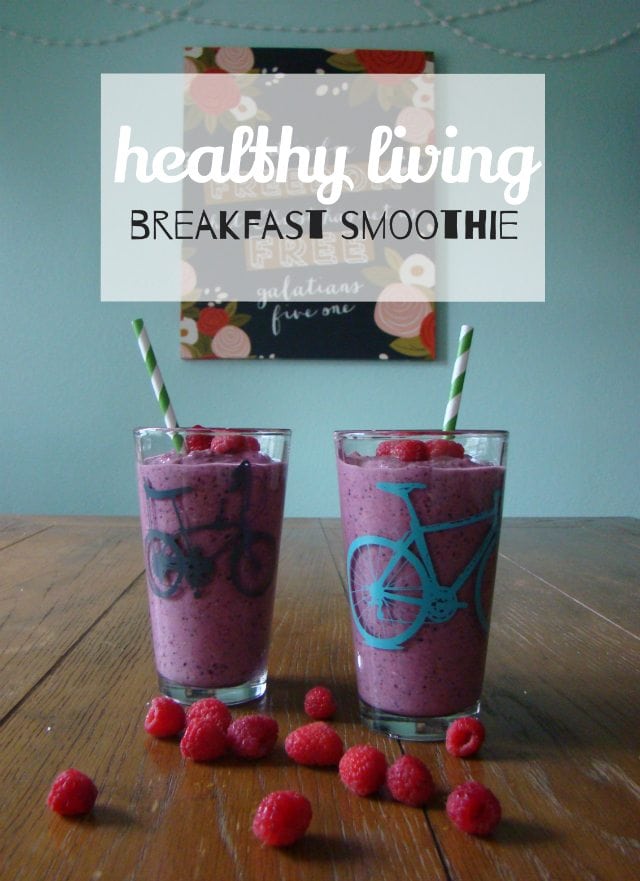 i am not sure about you, but i an not a fan of making huge breakfasts every day. i just do not have time for that! yes, i love those sweet mornings when we have time to whip up a delishous breakfast, talk forever while we are eating, and let the dishes wait but those are sweet moments and not some that i experience everyday.
mornings are important to me. i get up early to have a quiet time, drink coffee, get ready for work, and be out the door by 7:30am. i value breakfast but i need quick meals during the week (and ones that go in the car are a plus!). Bruce mentioned the other day that we should "get into smoothies because our blender is such a boss" – it is true. we have a ninja that i got for Christmas and it really is the best blender i have even encountered! we made a plan that i can make one (double style) for both of us in the mornings and he will clean up the blender mess everyday (bless the Lord! that man loves cleaning the dishes and i am so grateful for that!)
here is one of the first ones we tried after i went on a pinning spree on pinterest! we did not have a lot of the ingredients laying around the house so i am making a mental note to buy them at the store (like chai seeds!) i
found this one
and was inspired to create a smoothie of similar makings with what i had in my home.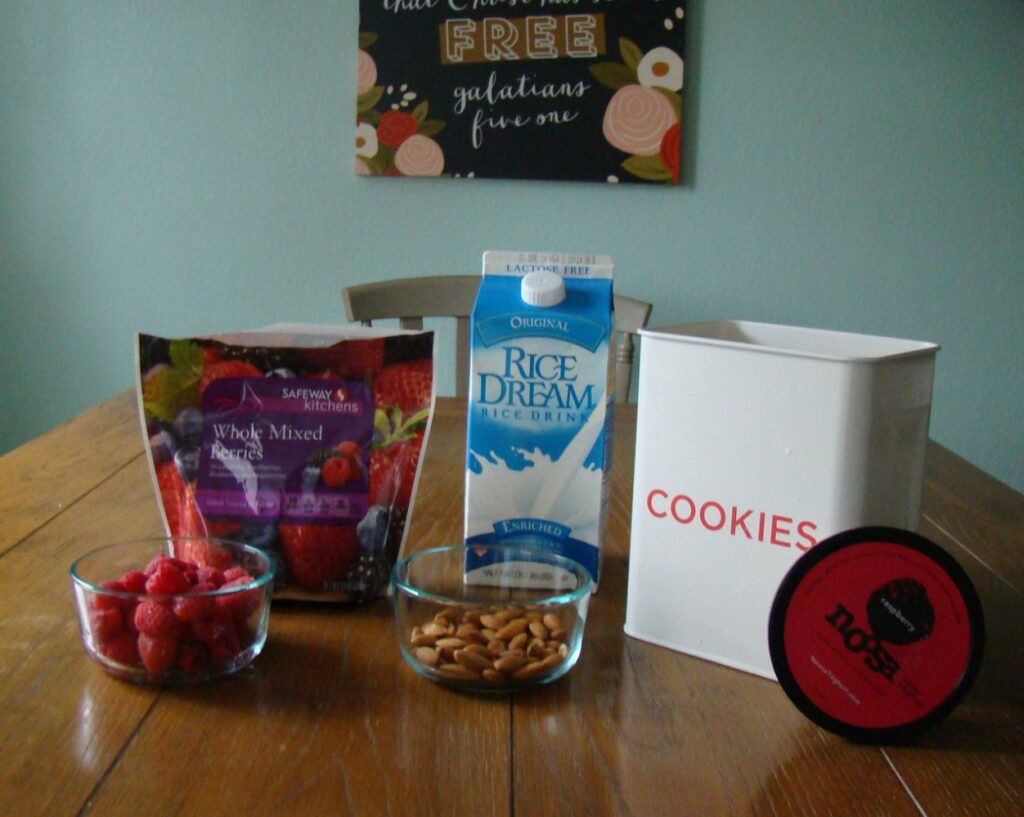 WHAT YOU NEED:
– raspberries (they are one sale here at my local grocery so i am socking up! only $1)
– 1 cup rice milk (or almond, soy, coconut, or organic milk – this depends on your lifestyle.)
– 2 handfuls old fashioned oats (that is what is in my cookie jar!)
– 2 handfuls of almonds (no salt)
– one small tub of Noosa yogurt
– cup of mixed berry frozen fruit
* makes two servings
TO MAKE:
1. dump it all in & blend
2. pour into glasses and enjoy!
IN MY HOME:
Naptime Diaries Freedom Canvas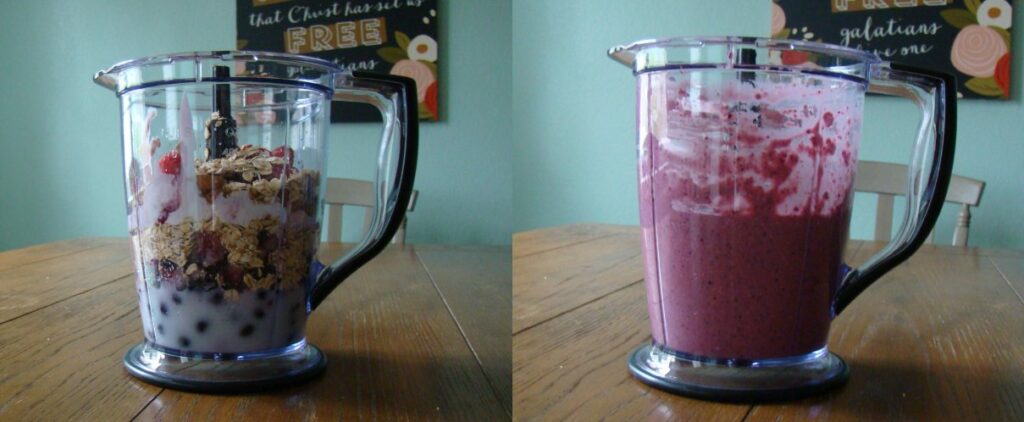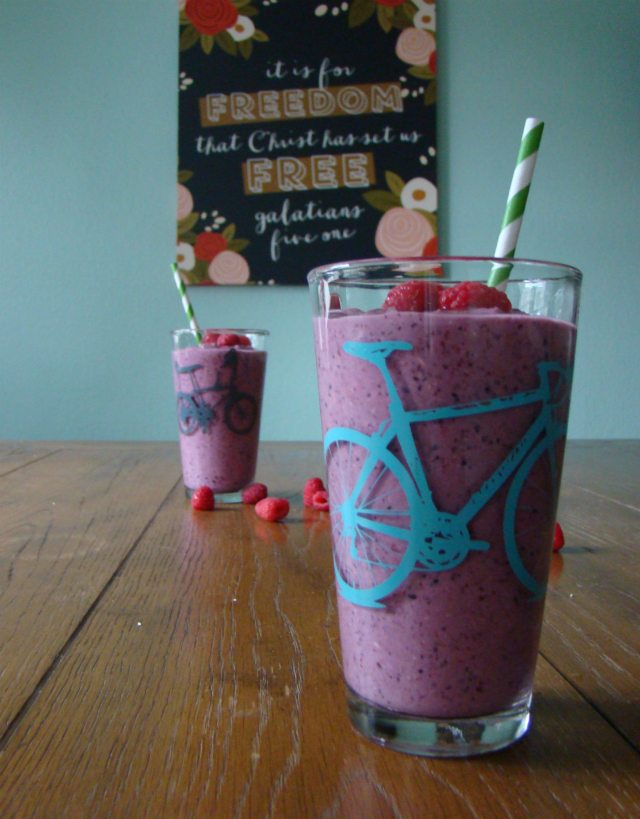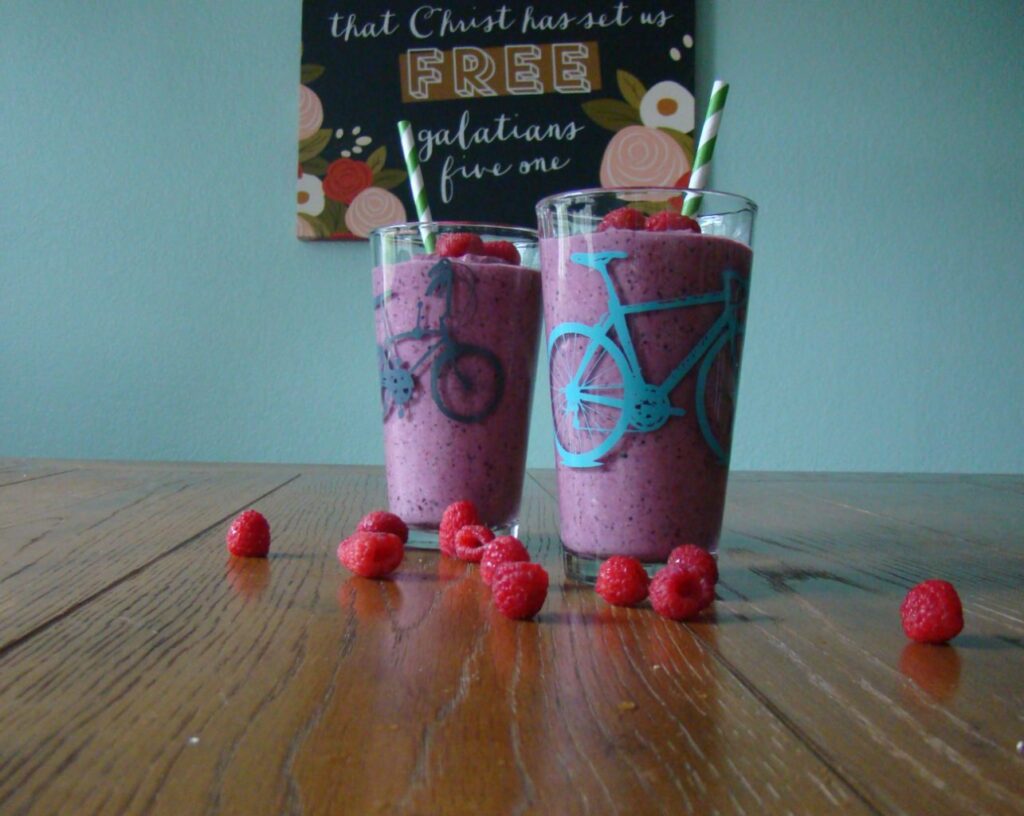 WHAT IS YOUR FAVORITE BREAKFAST SMOOTHIE?