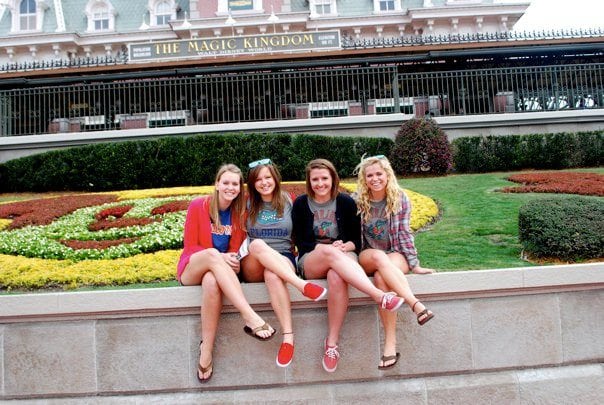 #throwback to the last time i went to Disney World in 2010
that's right ladies and gentlemen! i am off to Disney World! Bruce has not taken a vacation day in over a year so this trip is well earned! also we are pretty pumped because it has been hovering around 20 degrees and snowing here in Colorado so Florida will be a welcomed warmth! also that hot blonde at the end (who happened to be one of my bridesmaids) will be meeting up with us. I LOVE FLORIDA FRIENDS.
BUT don't be sad, while i am gone i scheduled some fun goodies! DIYs, guest post, tips, and GIVEAWAYS! you will not want to miss out. i'll be popping in and out to say hello but if you want to keep up with me just follow me on instagram! i will promise you there will be and overload of Disney and Harry Potter World so be warned (meg & tori, you'll love it!) ALSO, because i love you, %25 off all advertising spaces until i get home from vacation! (Feb.9th) just use the code: DISNEYWORLD
BUT YOU TELL ME…
those of you who are Disney World/ Universal Fans – what advise do you have for us?