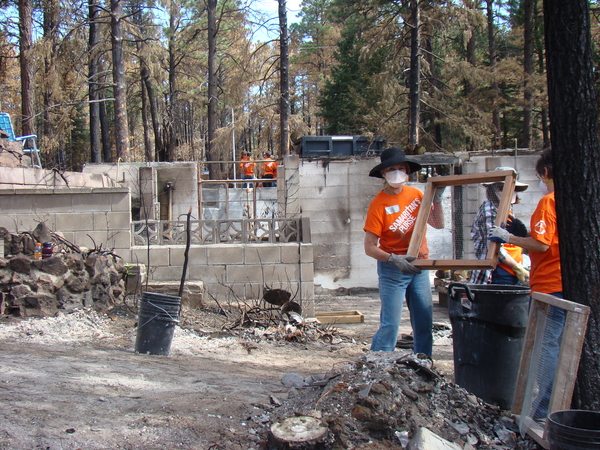 Forest Fires – a natural event that I did not think much about until these past two summers. Most of you are aware of the Colorado fires that have been ravishing our waterless state. We are making headlines and my phone is blowing up with our of state friends checking in on us. Last summer the Waldo Canyon fire came right into the city that I live in, rushing down the mountain before my very eyes as I attempted to drive home from work to save my wedding dress and boxes of memories from my childhood. 347 homes were destroyed and two lives were lost. I wrote my journals of life as an evacuee here on this blog as I spent a week evacuated from my home and I was lucky enough to come back to it after the evacuation was lifted. Too many of my neighbors did not have the same privilege. That day was June 26th, 2012.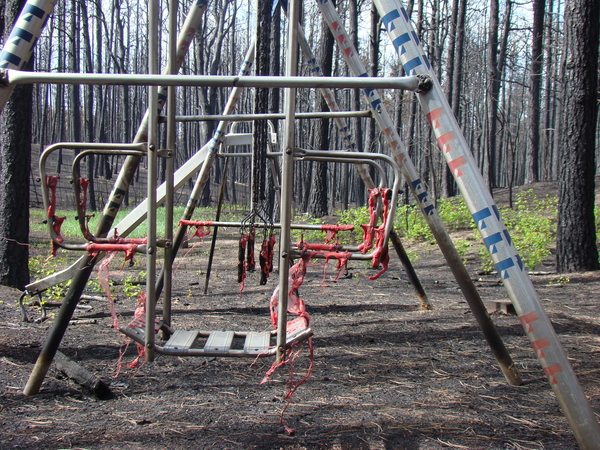 Less then a year later the unthinkable happened again in the city of Colorado Springs. The Black Forest fire began burning. 486 homes were flattened, two lives were lost, and countless animals were trapped in the fire. We didn't think something as bad as the Waldo Canyon fire could happen ever again to our community – but it did.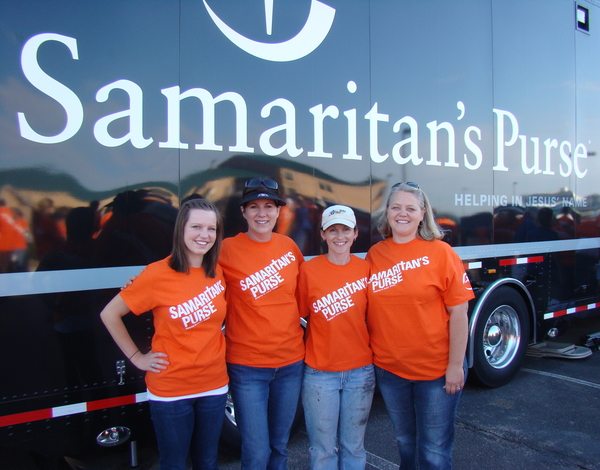 COMMUNITY DOESN'T BURN
If you live in Colorado Springs you know this to be the case – community doesn't burn. Natural disasters tend to bring everyone together for a cause – uniting us on a deeper, more authentic level. My office (Life Network) was greatly impacted by the fire last year as over half our staff was evacuated along with one of our two pregnancy center locations. This year it felt like the rest of our staff was evacuated and to keep it lighthearted, we joked that it was a requirement to work there.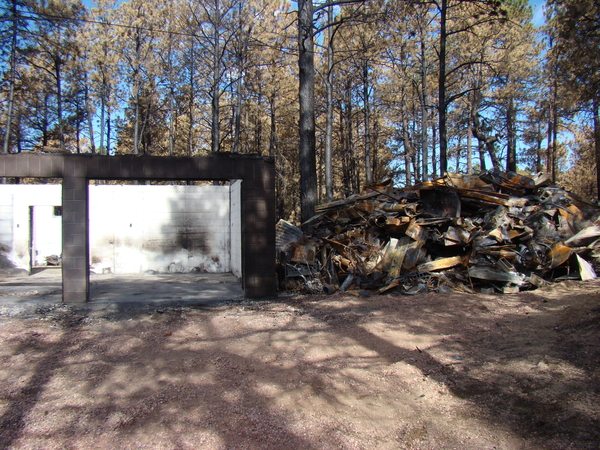 Community does more than just watch the news & "feel bad" for the victims – real community puts their heartfelt connection to action. Samaritan's purse is a ministry that does just that, organizes and provides an opportunity to serve those affected by the fire (or the tornado, flood, hurricane, storm). They rely heavily on volunteers from the community and they train them to meet some of the needs of those impacted by the disaster.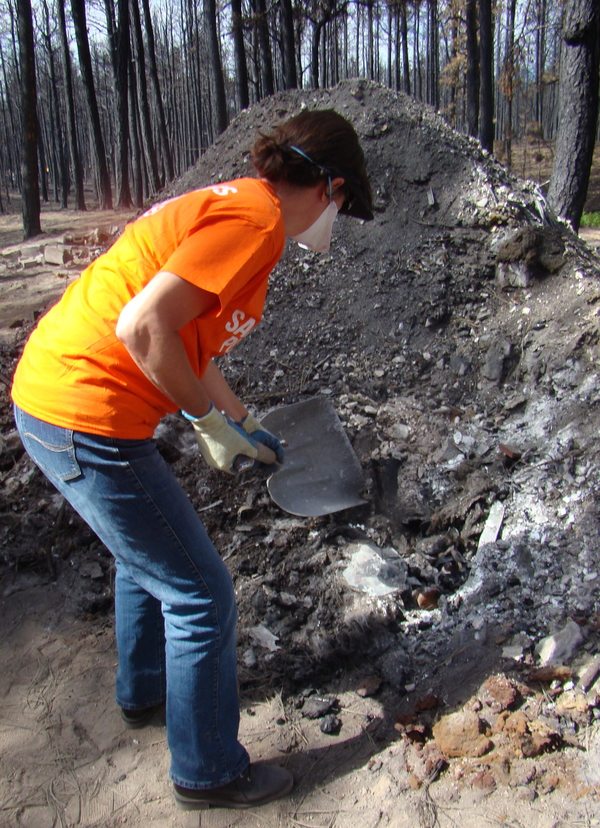 A couple of my co-workers & I took the time out of our schedules and volunteered to sift through ashes of the Black Forest fire, looking for anything left behind. We worked at a home sight that was completely destroyed. They lost everything they owned and you can see some of the devastation in these photos that were taken with the homeowners approval. The older lady who lived in this home panicked and left with nothing – no photos, no journals from her late husband, not her grandfather's bible – nothing. We tried to come in and give her & her family some memories back. Things like her late husband's coin collection that we dug up one by one and some china she received as a wedding gift. Sifting through the ashes is an overwhelming and daunting task for the home owner. It is such a blessing for them to get some of their memories back when everything was taken from them. And while we dig, we lift up that family in prayer and get to sign a bible to give them when the work is done. We pray that the Lord would make beauty from the ashes – in the ground and in their hearts.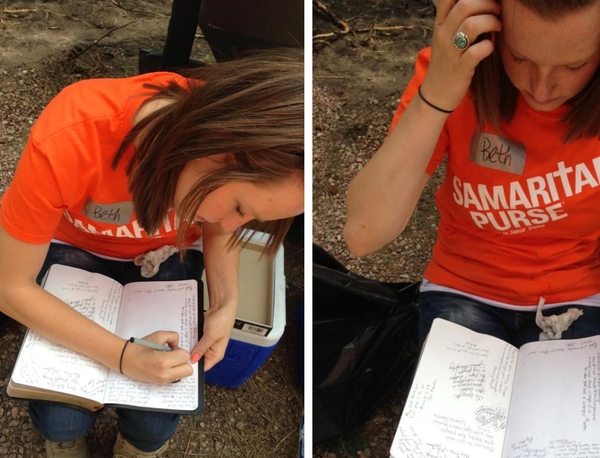 You don't have to wait for a natural disaster to get involved in your community. There are so many who are hurting. People who would be changed forever by your prayers, your notes, and your service. I encourage you to look for places to serve. To experience loving your neighbor by being the hands and feet of Jesus. "Truly I tell you, whatever you did for one of the least of these brothers and sisters of mine, you did for me." – Matthew 25:40
*I'm honored to have this post featured on the Samaritan's Purse Website. See the post here.