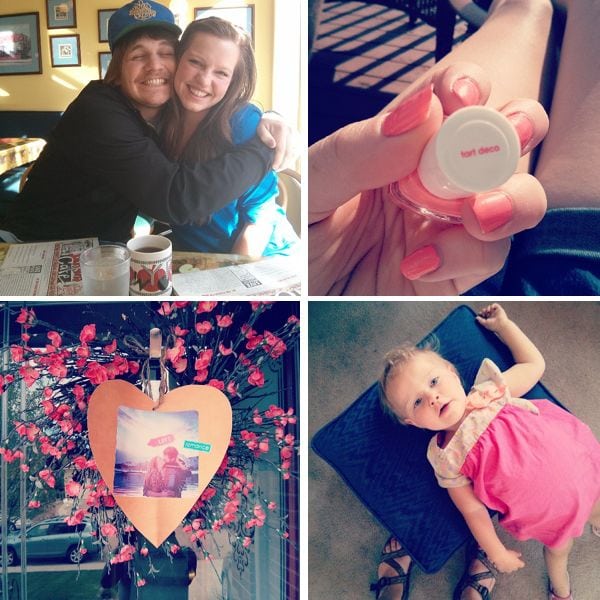 FAVORITE MOMENTS:
– early morning breakfast dates with Norwegians! it was so sweet catching up with old friends and meeting new soon-to-be husbands!
– may/june birthday bash with the mayberry side
– my littlest niece is talking more & more each time i see her. never fails to melt my heart when her eyes light up at the sight of uncle bruce & aunt beth!
– wedding showers for Laken & Henning (those Norwegians)
– birthday nail polish and 80 degree weather
– college friend's wedding & reunion of all bruce's engineering buddies.
– praying together as a staff at the Walk site. watch this video, read this post, and get involved here.
– hanging out with family for my brother's graduation
– spontaneous trips to john & johns ice cream parlor
WHAT YOU MAY HAVE MISSED:
Q&A // childhood sweethearts + a giveaway (last day to enter!!)
life & love // little birthday parties
life & love // graduation days
giveaway // the wedding of your dreams
review // conscious box 
FAVORITE BLOG POSTS:
two pairs of shoes :: ModaMama
project condo: new coffee table :: Maie Dae
why not make yourself some almond butter :: sweet lavender bake shop
are you interested in :: classic & bubbly
CRUSHING ON:
maxi dresses like this one from the GAP. i have never owned a maxi dress because i am on the short side but with the summer weather that just happened i am seeing more & more people rock the maxi and it makes me want to give it a chance! i do have some GAP rewards saved up so i might be in a good place to try it out!
happy extended weekend! i sure needed this with all the stuff going on over in my neck of the woods. enjoy this little treat and celebrate with friends & family those who have sacrificed for this nation so that we can be free.
how do you celebrate memorial day?