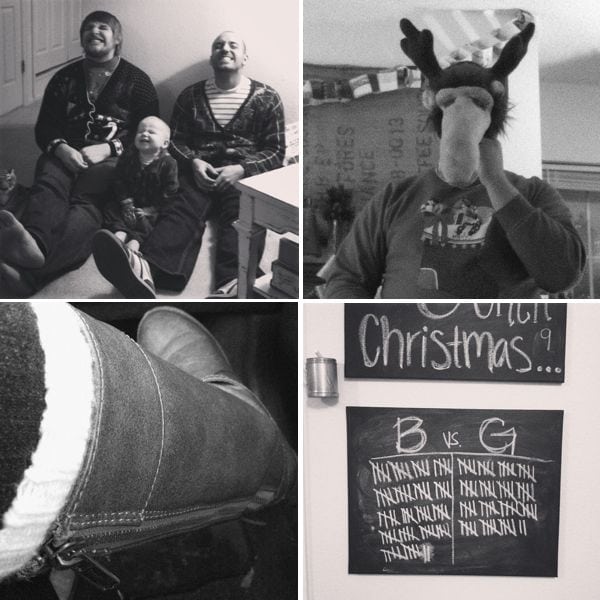 There is something about December that disappears. i think it is because there are never enough weekends in december for all the christmas parties and celebrations. it is a time of gathering together!!!! and, they always say, time flies when you are having fun!
FAVORITE POSTS THIS WEEK:
the macs – prepare Him room
teal and lime – DIY ruched tree skirt
a beautiful mess – at home with savannah wallace
jenny highsmith – guest room finished art wall
FAVORITE MOMENTS THIS WEEK: working
holiday sales at Gap – always so fun and entertaining attending
my husband's non-awkward work party! playing
multiple games of Dominion with my husband and losing every time. hosting
an awesome Christmas party complete with ugly sweaters, good food, & best
friends. welcoming
my husband home from his first hunting trip with his brand new Christmas gun. >>>>>>>>>>>>>>>>>>>>>>>>>>>>>>>>>>>>>>>>>>>>>>>>>>>>>>>>>>>>>>>>>>> this week is going to fly by as well! we leave friday for our family vacation to southern california!!! i still have work, packing, laundry, zoo lights, christmas dinners, coffee dates, and Hobbit attending to do this week. here's to a week of love & peace in an easily distracted, busy world!