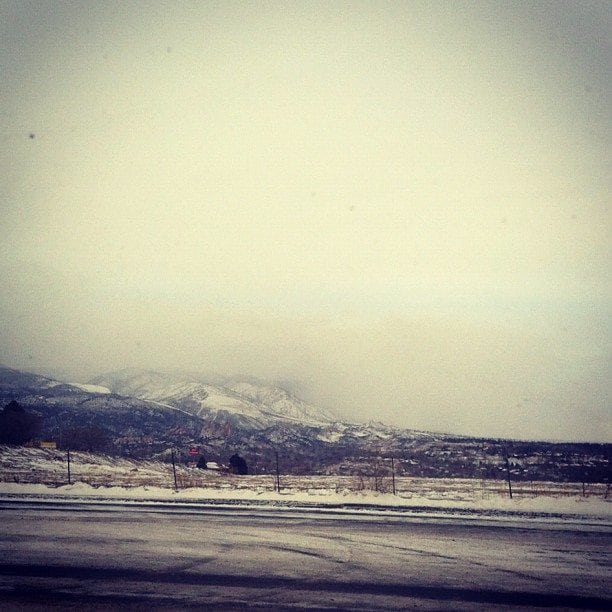 I am a sucker for snow. I pray and pray and pray for snow every winter – most heavily around Christmas time. I feel like it prepares the way for Christmas – like it wouldn't be able to come if it was not ushered in by the snowflakes.
Maybe it is part of the preparation – making everything beautiful, clean, and white. Perhaps it reminds every heart prepare Him room… OR maybe(just maybe) we want the snow because of the songs, the shopping, the cute winter clothes, & that jolly old man!
I was reading though my favorite reads and this post got me thinking, how am I preparing Him room? In my heart and in my home?
I don't know that I have a good answer for this.
In fact, I have been putting off blogging about this because I want to have a great answer – one good enough to blog about. I wanted amazing quiet times that I could share with you all (but I have not been making time). I wanted songs, sermons, study discussions (but the crazy holiday scheduling plus too much sickness has me missing more than I  would like). I wanted advent decorations & reading plans (but I never made time to look into them). I am a mess and honestly the best news is that He came for that. He came for the weak and the poor, the hungry, the thirsty, the broken, and the imperfect. 
I may not have the holidays perfectly in order. I may be missing too much sweet time with my Savior BUT tomorrow is a new day with new mercies where I can remember my King born to die. My King who was born unto man, a baby, just like me so that he could say "Elizabeth Joy Mayberry, I get it. I've been there. I love you"
How do you keep the holidays in order? What are ways that you are preparing Him room?