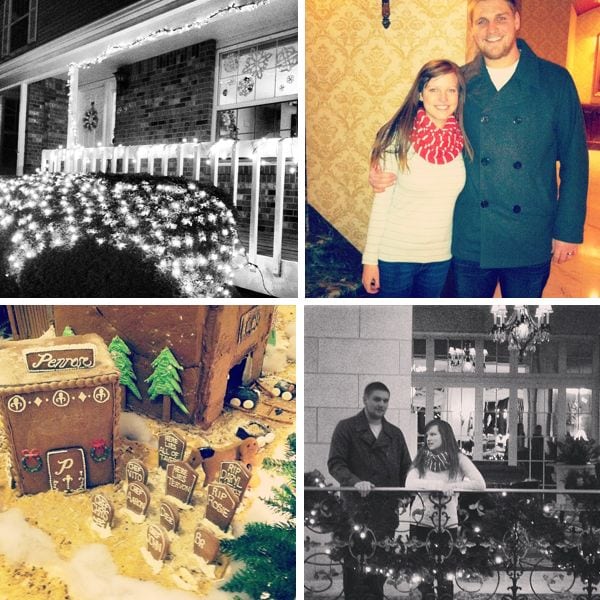 Now that I can count the days until Christmas on one hand, I am giddy with excitement. Friday night the hubs & I were able to check off another one of our Christmas traditions by walking around the Broadmoor – it is one of the most beautiful places in Colorado! (I also just like how cute my house looks with Christmas lights so I had to include it!)
I know I talk a lot about how this is my first Christmas as a Mayberry but I think it is pretty important & exciting. we get to bring in our own family traditions and create our own. we get to start our own thing- I love it! I wanted to share with you some things that Bruce & I are making important in the holiday season!
TRADITIONS:
Make gingerbread houses with the Mayberry side –check!
Go to the electric safari at the Cheyenne Mountain Zoo (our favorite place!) We keep trying but get snowed out! We will go before the new year!
Look at the lights and gingerbread houses at the Broadmoor – check!
Make Christmas cookies with our besties – check!
Get a hallmark keepsake ornament to remind us of something that happened this year – check!
Family Christmas dinner & gift exchange with our small group – check! 
And just spend so much time with friends & family!
I love tradition. Funny thing – this year we both are having an UNTRADITIONAL Christmas! I am currently sitting in California. First Christmas not in Colorado – not at home. I'll let you know how it goes!!!!