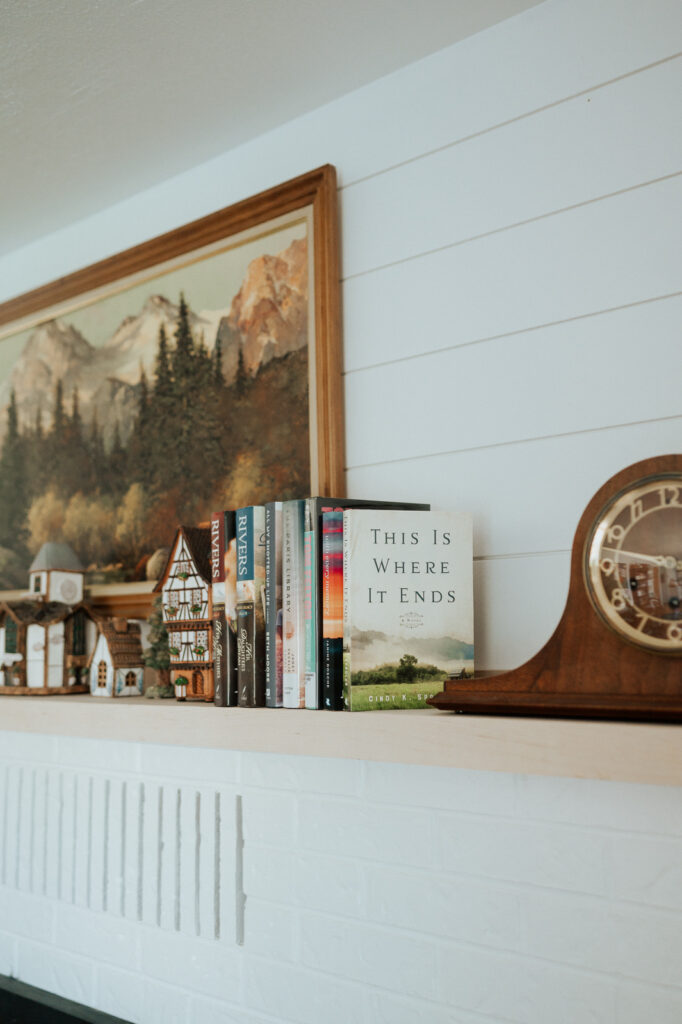 I finished seven books in June and ended the month with a couple spilling over into July! I keep cracking myself up with my current Goodreads goal sitting at 309% in completion! I didn't realize how much I would enjoy a good book this year and how much reading I could possibly get done in this life stage. As I dig more into homeschooling, I've been reading even more with my kids which has inspired me to read on my own for pleasure too. We can devour stories in the car, sit on blankets in the backyard with books on our lap, bring them along to the park, let ourselves actually rest in a story during quiet time, sneak in one more chapter before bed, and listen to tales as we load the dishwasher when the house is silent.
I've been asked several times lately if I will go back to social media and my answer is more and more so a big NO. Not when I've discovered all the time I have when I'm not worried about how my photo looks on the grid or feeling obligated to share "stories" of our day. Plus all the stress I avoid from not being on twitter is insanely good for my soul! I fill those moments now with photos and books and words that blossom to completion in their own time – with no pressure to post during key traffic hours or make the algorithm fall in my favor. No to the pressures and stresses of online performance and an influencer mindset, and yes to cultivating my mind and my heart! Here are the books of June: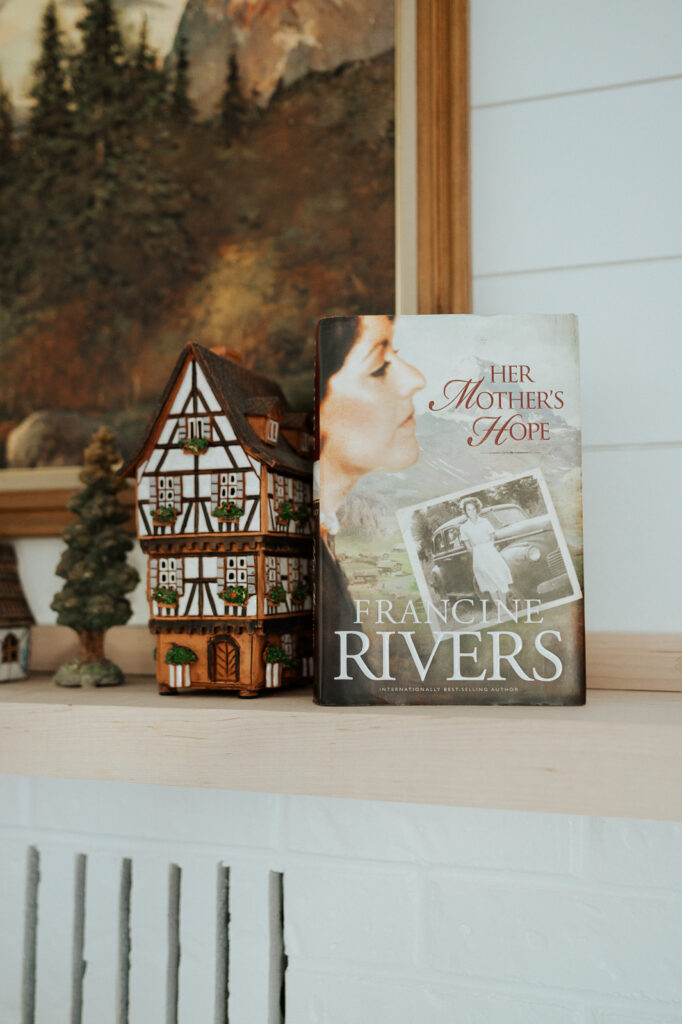 5 Stars: I read this book when it came out while I was in college. I had read a lot of Francine Rivers in high school, so I remember being excited when this book came out. We (finally) figured out some book storage in our home and started going through boxes of books we've carted around. I found this book in a box and read it again for the second time 13 years later. I couldn't remember anything that happened until things would happen and I'd say to myself "Oh I kind of remember that happening…" Haha! And I'm almost certain that for one reason or another I never read the second book so I'm looking forward to finishing this two-part series!
I truly enjoyed this book. And I will say that being a mother now really impacted the way I read and experienced this book this time around. The story is loosely based on the author's family history – specifically her grandmother and her mother. I love the idea of a generational story – spanning through decades (1900-1950ish) & the moments that make up a life. The characters in this book are so real – flawed yet capable of goodness. Many times I grieved through Marta & Hildemara's stories as they faced hardships and brokenness. And many times I cheered them on as they sought strength in their relationship with the Lord and made good things come from difficulties.
As an outsider (and a mother & a daughter) it was so hard for me to see Marta repeat some of her father's cruelty in trying to not repeat what she perceived as her mother's mistake. It just shows how our childhoods and the baggage we carry can impact our own relationships/ parenting/ marriages even when we think we're running away from it. And especially when we haven't acknowledged or dealt with it or even shared it. So many times I wanted to encourage the characters, help them communicate better, help them see the bigger picture and navigate life without fear. But sometimes we can only learn through our mistakes. And I as the reader have no voice to speak to the characters – I can only watch as it plays out!
So good. Encouraging, heartbreaking, inspirational, convicting, moving… all the things. I cried, I prayed over my own relationships, and I snuggled my kids covering them in kisses and kind words countless times while reading. I wish I already had the next book in my hands to get started on it right now – I need to know how the story ends (….or continues because the generations just keep going!)
PS: Also, when I named my daughter Hilde in 2018, I had no recollection she was a character in a book I read nearly a decade earlier (although in the book they spell it Hildie.) And since it is not a popular name, it is always fun when I see it come up!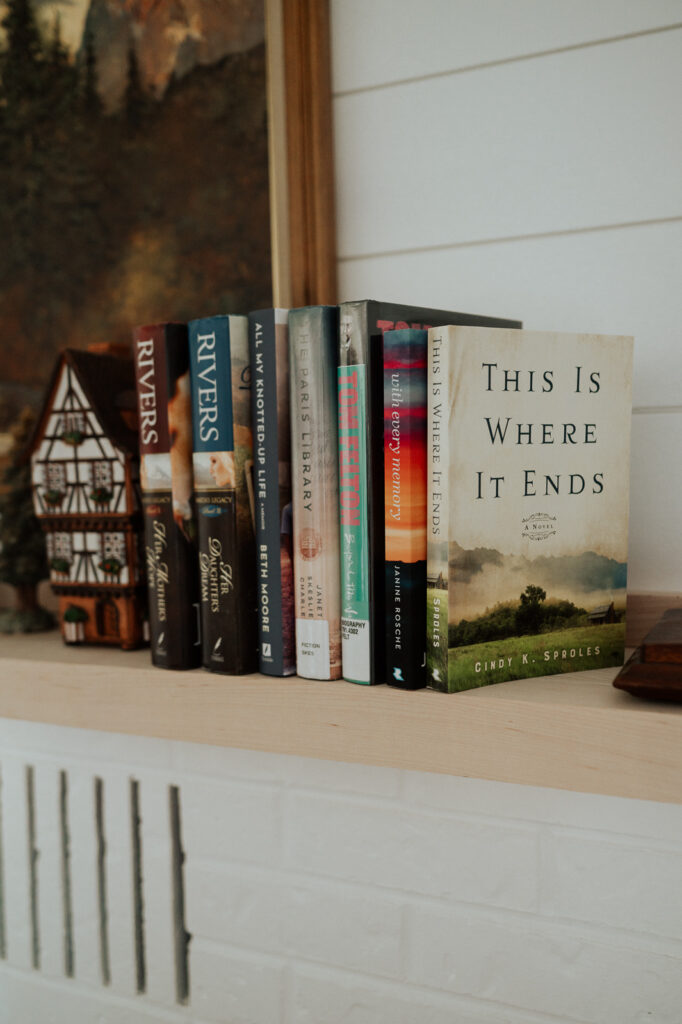 5 Stars: Hauntingly bittersweet and captivatingly honest. This is one of those books where the best case scenario still comes with baggage, regents, and disappointments. There is no way to "fix" everything and wrap it up in a pretty bow. The years have passed and there is not much time left but, remarkably, there can still be redemption and hope and beauty. Also the writing style is just so effortless – the characters came to life in vivid descriptions and authentic dialogue.
I was moved to tears several times and caught up in the mystery and the unpacking of the years. What really happened and what led us here? My heart broke many times for Minerva and I rejoiced for her as love touched her life in unexpected ways. This book was very moving and different than the books I normally read. Sad but also happy. Shining a spotlight on loving our neighbors, valuing our elders/ the elderly, prioritizing friendship/ relationships in our lives. Maybe it was because my husband's last living grandparent passed away at the age of 99 while I was reading this book, but it was an emotional read for me.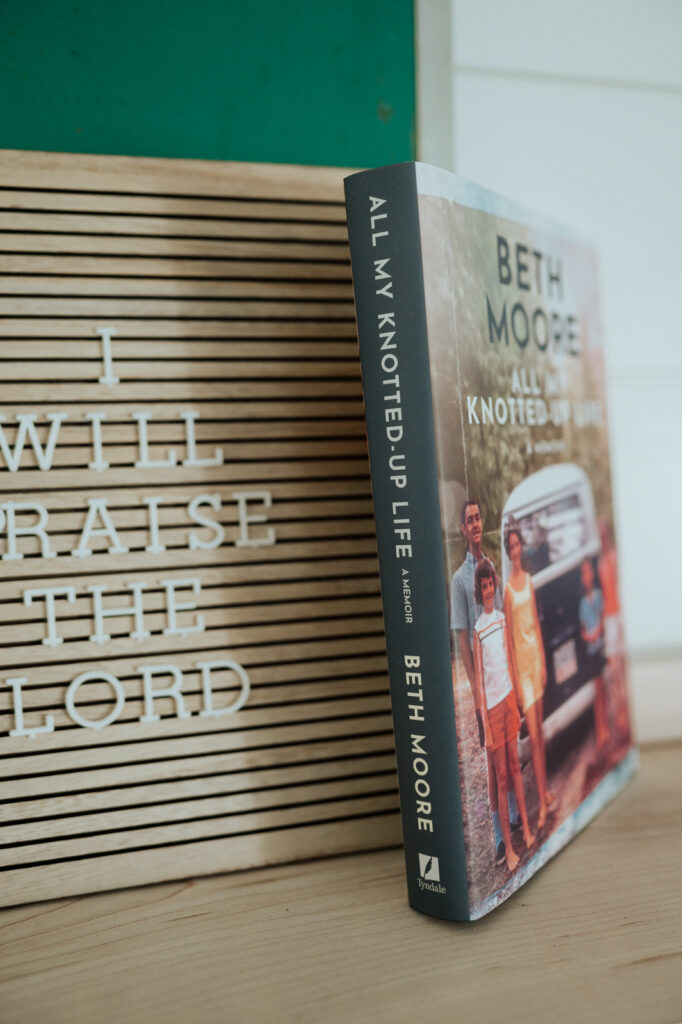 4.5 Stars (rounded up to 5 on Goodreads): I was a little leery of diving into another memoir after reading (and not really liking) Julie Andrew's book, but after numerous people recommended this one to me & the countless positive reviews, I thought I would give it a shot – I actually liked it.
I knew nothing going into this. It starts off heavy. So heavy that I didn't know if I could keep reading. But I pressed on because I needed to know that God could redeem and mend and create beauty in utter chaos and deep darkness. I needed to see that she found hope. She does. He does.
This is one of those books where the audiobook just brings it to life. Read by Beth Moore herself, the initiation and emotion convey the story in such an impactful way. When she describes her first service at an Anglican church, I cried. Tears fell down my face, knowing personally how I've met God in new and very real ways at my Anglican church. Remembering that first service and how meaningful communion was, and still is each time. And knowing all that brought her to that point – all the decades of hurt and beauty and relationship.
All our problems
We send to the cross of Christ!
All our sins
We send to the cross of Christ!
All the devil's works
We send to the cross of Christ!
All our hopes
We set on the risen Christ!
This book is a testimony of the Lord's faithfulness and hope for a world that has a hard time looking past broken people to see the God of creation who loves and cares for them.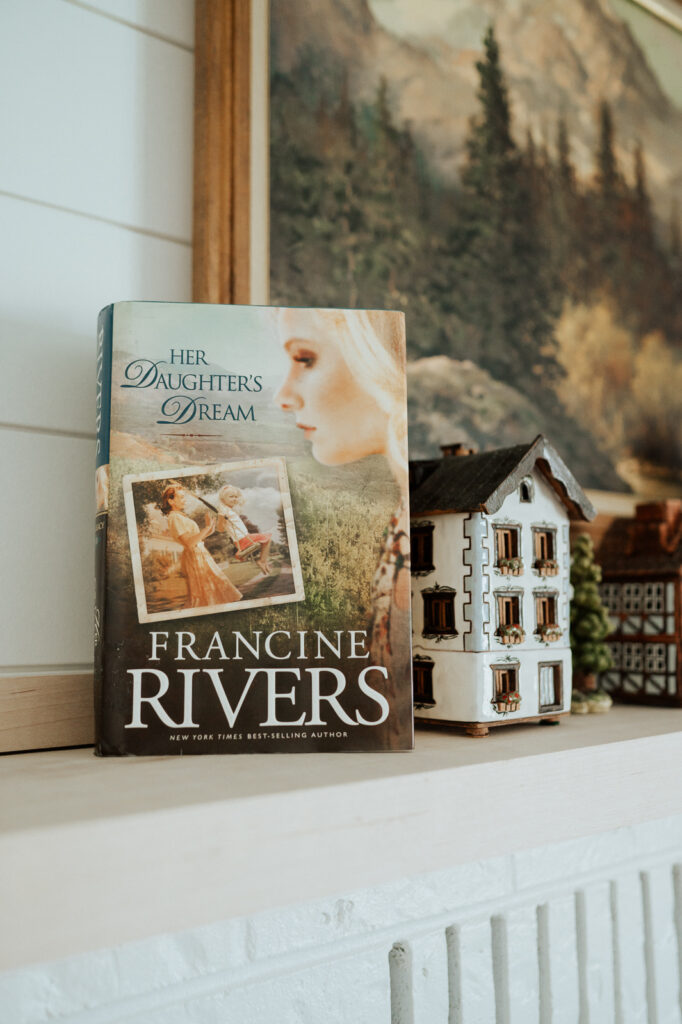 4.5 Stars: This book is part two, ending more than 100 years after we first met Marta and spanning five generations. While I very much enjoyed the continuing of the story, I did prefer the first book to this one (part one feels more historic and epic while part two feels discouraging and depressing.) The second book holds a lot of hardship and heartbreak and death. Hildie also makes some terrible mothering decisions that have a huge snowball effect. And yes, some of that may have been Marta's fault but the reader can't help but grieve the fact it takes four generations to break the cycle and more children are being hurt in the process.
One thing I've learned from these books is to tell your children/ parents/ family that you love them and be someone who seeks to listen, understand, share, and forgive. So much hurt and loss can come out of unvoiced expectations, misunderstandings, and lack of clear communication. It's hard to read the book knowing that so much of the hurt could have been avoided if people talked clearly and openly and simply made better choices… but isn't that life? We're all broken and imperfect people, carrying baggage from the past and reacting to the world around us.
It is beautiful and refreshing to see that even when redemption seems far & even when restoration seems impossible, God can make a way. He changes hearts and helps break those harmful cycles. Personally I would have liked a different ending but I didn't hate it. God is good and faithful.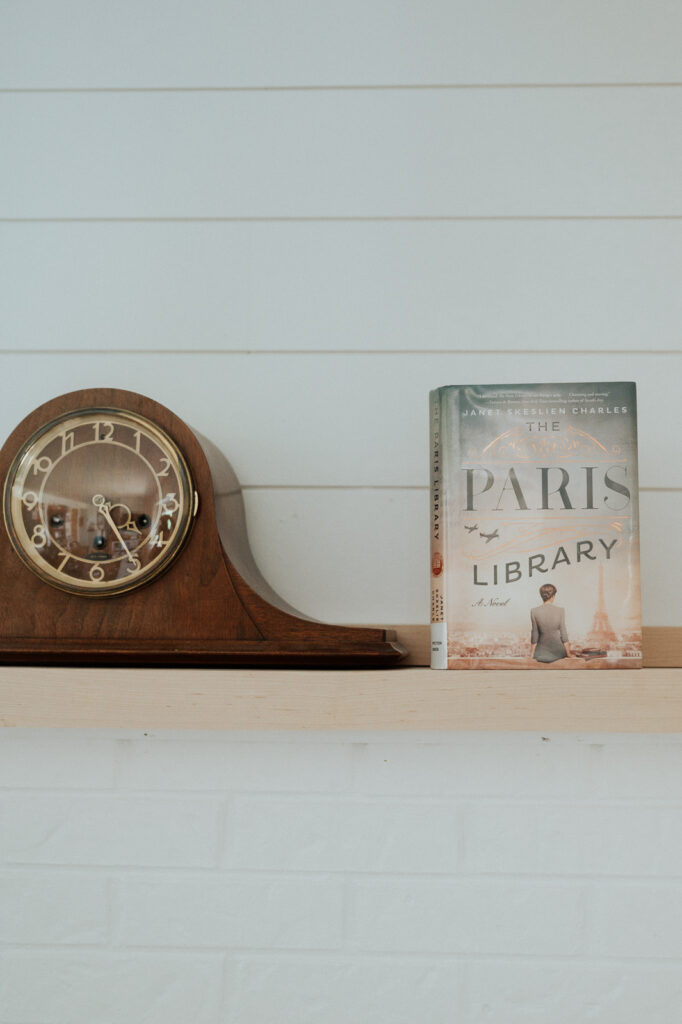 4 Stars: I very much enjoyed this book. The duel timelines helped keep the story going and put the puzzle pieces together. I loved Odile & Lily's relationship. It's not often we know our neighbors and create meaningful relationships with them – and this just highlights how despite their age difference, they were dear friends & both helped each other through hard times. I also liked all the book references (an actual book for book lovers) and the tension in living in Nazi occupied Paris. The twist felt like a bit too much/too depressing (never trying to communicate with anyone for 40+ years feels pretty immature…) and I really could have done with a prologue wrapping up the loose ends – too many questions unanswered! But overall, a good book and a great WWII historical fiction.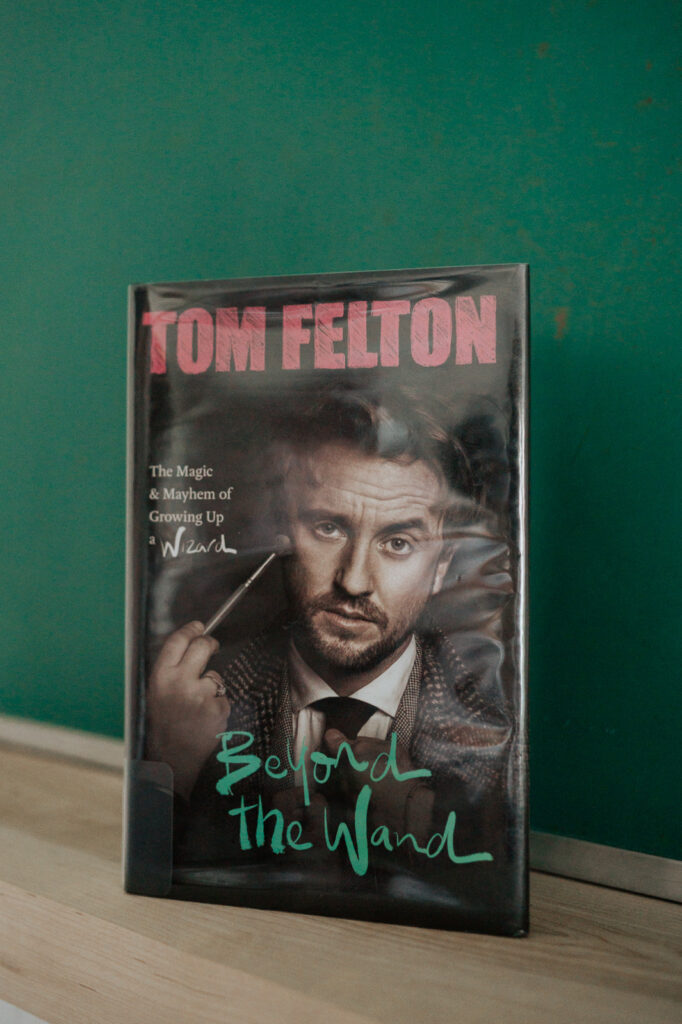 4 Stars: Typically I'm not into celebrity biographies, but I really enjoyed this one! Maybe it's because I'm nearly the same age as Tom Felton & the whole HP gang and I grew up on these books/ movies! Hearing fun behind the scenes tidbits and experiences was really fun for me – especially learning about the cast! And with Tom Felton as the narrator for the audiobook, it was like a personal backstage tour! Tom did a great job reading his memoir, even laughing at parts and having great voice inflection! It was encouraging and interesting to read how he dealt with fame and the things he had to work through. Definitely worth a read if you're a Harry Potter fan (or actually a listen!)
"'I'm not a wealthy man. I don't have much money. I don't have a big house. I don't have a fancy car. But I have my wife' and I have my children, and I have my grandchildren, and that means I am a rich man. A very rich man.' He fixed me with a piercing stare and inclined his head a little. 'Are you a rich man?'" p267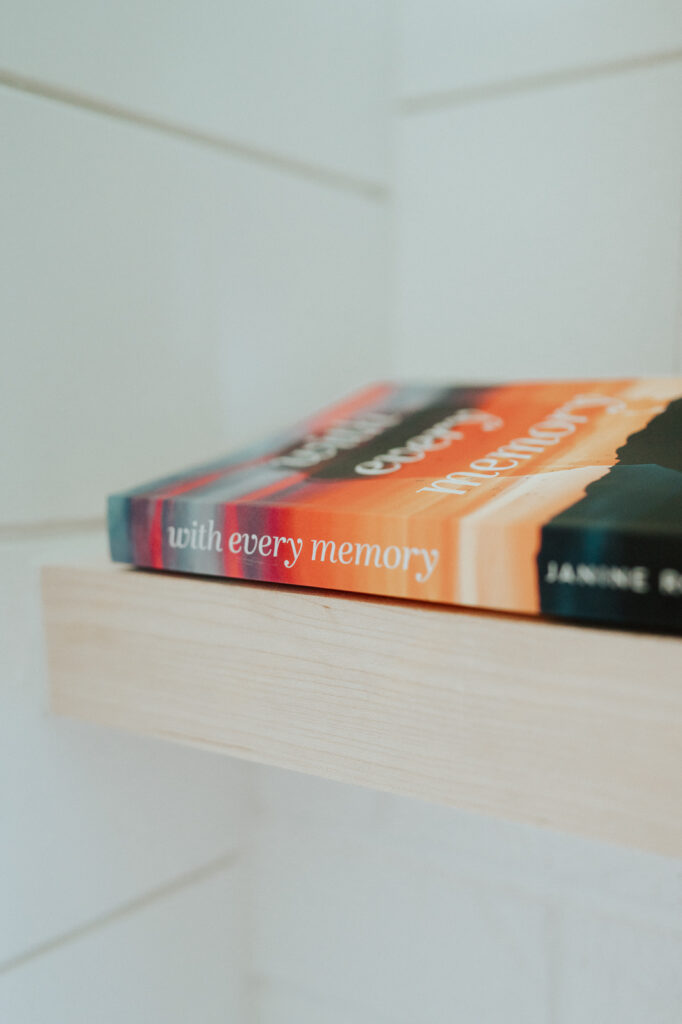 3 Stars: Sometimes I struggle with how to rate books. This book was fine – I was engaged in the story, I wanted to keep reading it, and thankfully it had a good ending. But I didn't love it. I don't think everyone needs to read it. It's not my favorite kind of story to read. The modern day/ real-life time setting for a story feels pretty meh to me and I often rolled my eyes with references to our current culture.
I had a hard time with how people were dealing with their problems/ parents dealing with their kids. I know it's accurate because people aren't always wise, but it just made most of the characters frustrating to me. Literally only one character is mature and likable and he is a teenage boy.
Also the trigger warning at the beginning is a bit cringe. I like having the resources shared so that people who need help can get it – but there's no graphic descriptions of anything so it's just merely the presence of hard topics that makes them put a warning before the book starts. I second guessed reading this book because I thought it was going to be dark and graphic but it's not anything like that at all. I kept waiting for the "disturbing" part but it never came. Like I said bad things do happen in the story but they are never described and most don't happen in real time. So it just feels like it's there because you're supposed to put TWs on everything these days.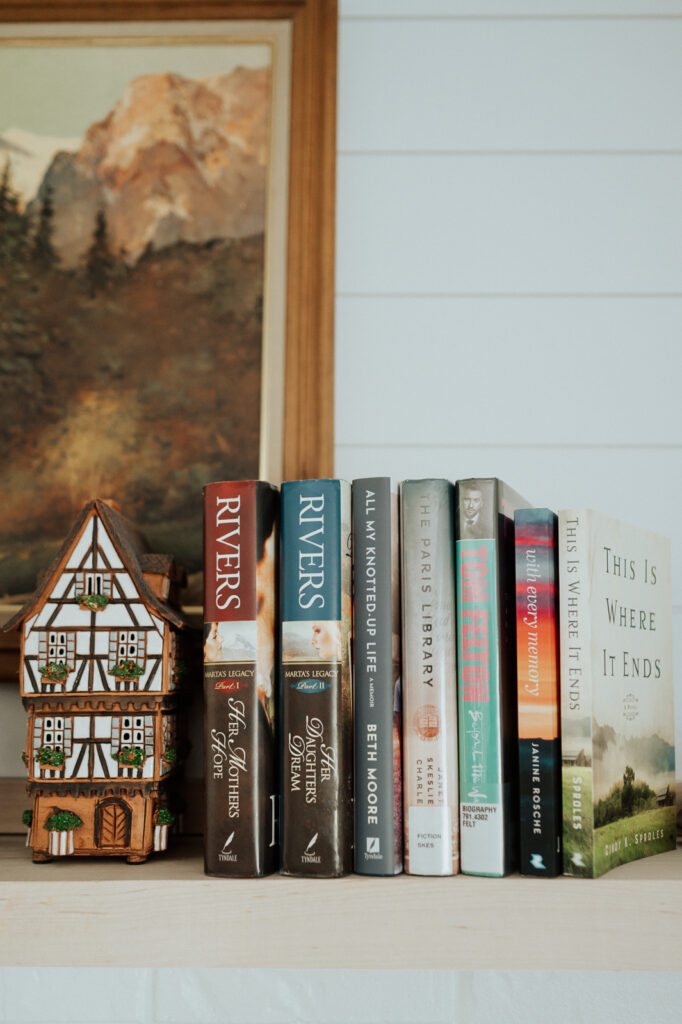 See something you like? Put it on hold at the library (or order it on Amazon)! 4/5 stars are all added to my Amazon lists here and my Goodreads shelved books so you can also look there for more recommendations. And, as always, leave your recommendations for me below! I love to read what your reading!
* by a title it means I listened to the audiobook