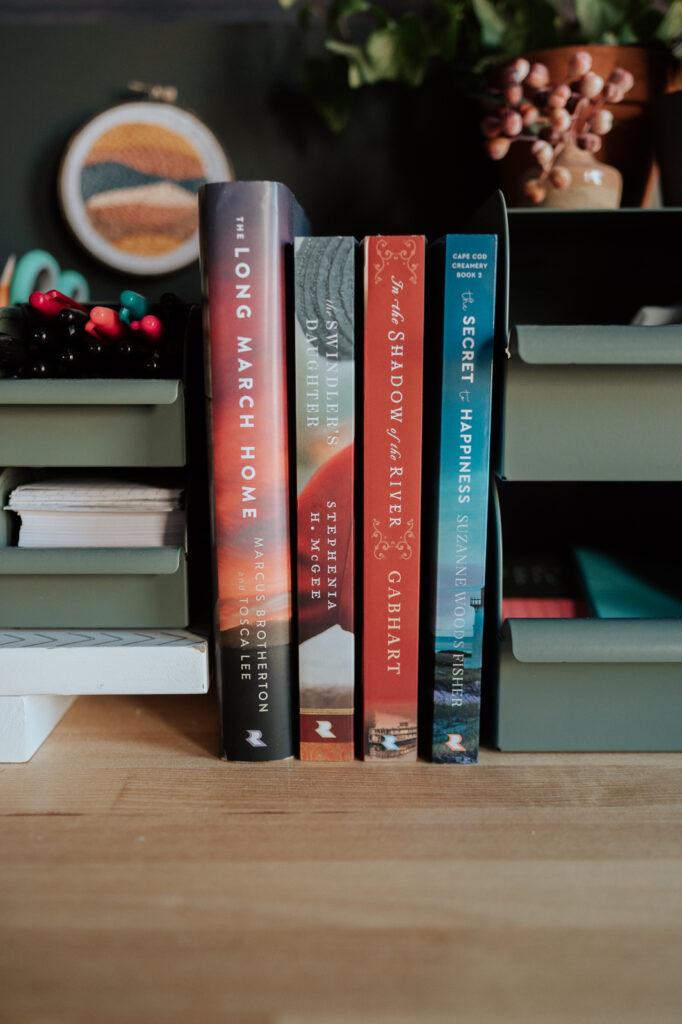 I know I usually wait until the month has finished to share all the books I read that month in one post, but I am switching things up! I received all four of these books from Revel Reads and wanted to share them with you now instead of later because they are all new! Library lists a re already getting long for them so get on the hold list now or order yourself a copy off Amazon if you cannot wait!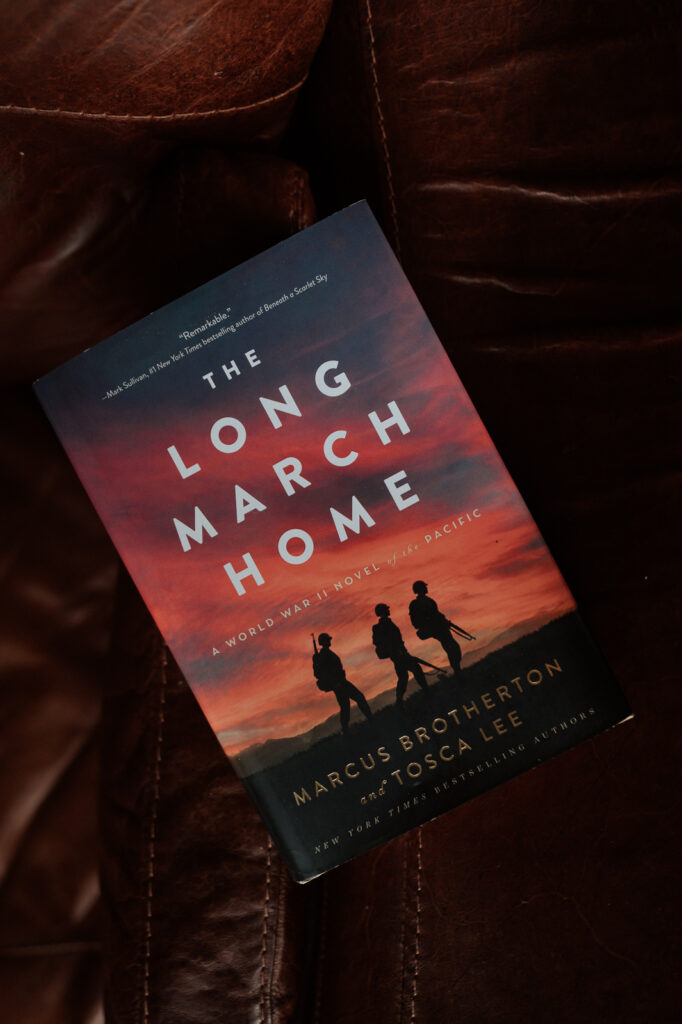 Whew! I always know when I'm getting into a World War II novel, I have to protect my heart: It's going to be sad and people are going to die. The Long March home makes it hard to do that! The characters are so real and the situations so heartbreaking, that I frequently had a lump in my throat and tears in my eyes. And I'd snuggle my babies kissing them on their head, praying against the horrors of war. Prop, Billy, Hank, Cowboy, Clair, are all so real to me. As are the locations – the Crockett's garage, the sawmill, the high school, Camp O'Donnell.
This was my first non-Europe WW2 historical fiction. While I know some of the history of Japan's involvement and battles that took place outside of Germany/surrounding countries, I didn't know much about the Philippines and the battle & death march of Bataan. This was a story that needs to be told with characters that will make the statistics and numbers feel personal.
The book is also so well written – bouncing between two timelines and telling a captivating story. A story only made better by reading the author's note at the end and the historical significance & connections. One of the things I love most about historical fiction is that they take history and help us to relate to it and to see these stories and these people as real.
It's accurate to the horrors of war without being overly graphic and vulgar. I'd recommend this for high school aged and up. Honestly, a great way to learn about history and discuss thoughts & feelings. (5 stars)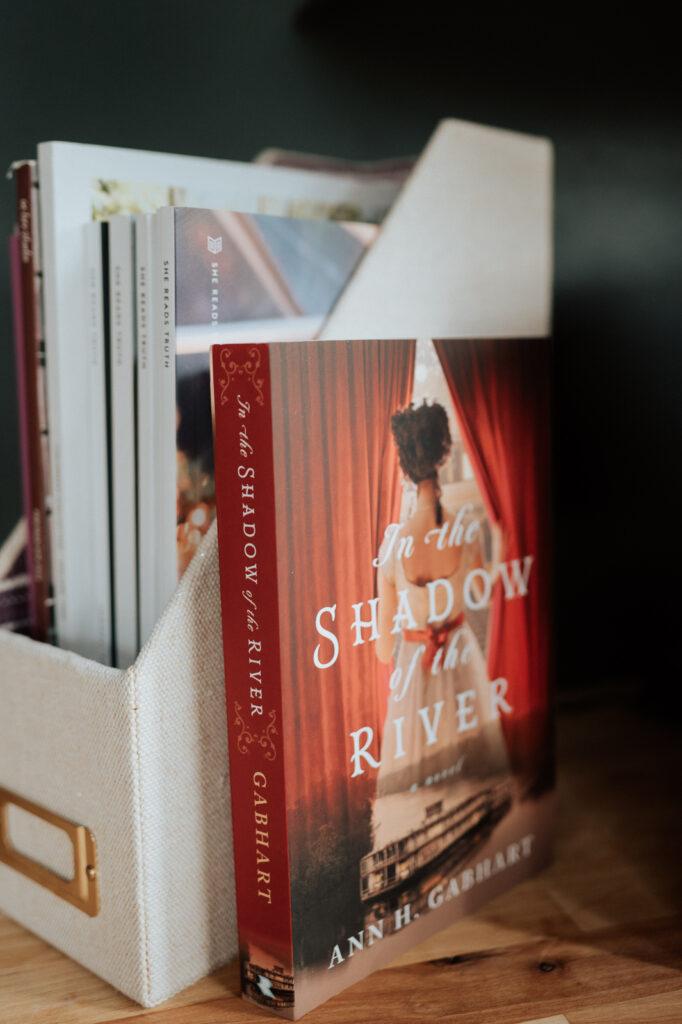 This was a historical fiction novel with a mysterious bent and I loved it! While elements were a bit predictable at times, I honestly didn't see the whole picture and had to keep reading to see how things would unfold. I blew through this book – reading whenever I could – because I was so caught up in the story. 95% of my historical fiction reading comes from the WW2 era or pioneer life, so I'm always surprised when I enjoy & am captivated by a different type of story. This late 1800's story of showboat life is a interesting look into an interesting world! You'll fall in love with everyone (well, nearly everyone) on the boat and get caught up in the story!
Great characters, strong female leads, fun story/location/time period, an overall enjoyable read, and a beautiful picture of what it looks like to be family. (5 stars)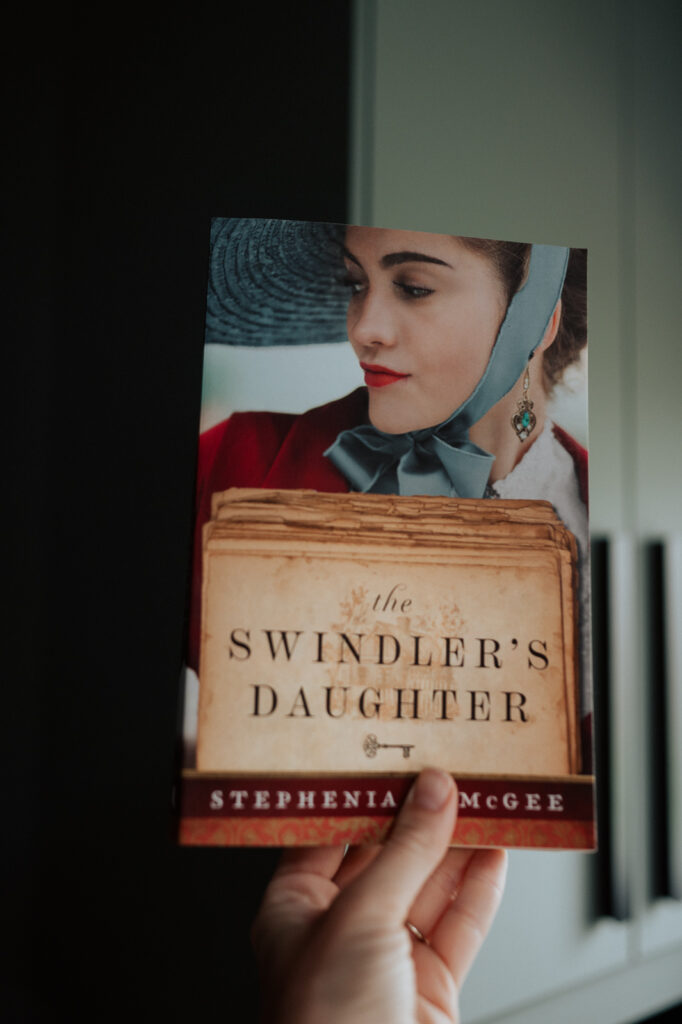 This is my first Stephenia H. McGee book and I flew through it. I'm a big fan of historical fiction and turn-of-the-century Georgia was a new setting for me. I was engaged and captive until the end. It has all you want in a classic historical fiction – real to life characters, drama, a love interest, & a happy ending!
Four stars because… 1. I felt like the end just wrapped up really quickly and I wish it unfolded more slowly & answered more questions (while some things got resolved, several big things are just left unknown. Maybe truer to real life, but I like answers!) 2. I wish that there was more explored with Lillian and her mother's relationship. It felt a bit lacking and I wish that there were elements of growth or understanding or connection woven between the whole book instead of what we get. 3. I thought the idea of renovating a house felt like a current thing, not historic – in 1910 people were adding on rooms to homes but were they also totally remodeling? Maybe. But to me it felt like a modern goal/ focus. 5. I liked the faith element woven in the storyline but I felt that it was a bit generic at times. It was mostly a "God's going to make this good" mindset with hardship which isn't necessarily wrong but I wish there was more emphasis on bad things happen but God is still our provider, our hope is in eternity, in this life we will have troubles but take heart for I have overcome the world, etc. A life following Christ doesn't always mean pretty wrapped-up happy solutions.
Overall, I enjoyed it and read it in a couple days. I'd be open to reading more McGee – I had no idea she had so many books! (4 stars)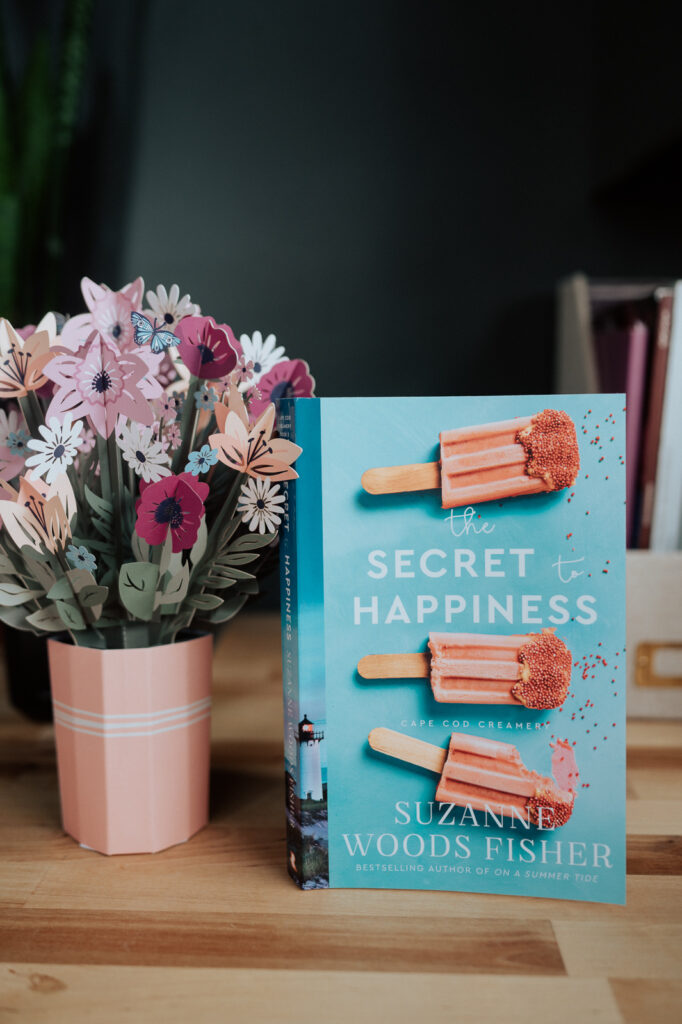 This book wasn't bad, but it wasn't my style. This book read like a Hallmark movie – so if you are into those, you would love this! While the book did deal with some hard things (depression, anxiety, family relationships, death, cancer, MS, etc) it didn't really feel like there was much at stake – I enjoy a bit more drama and mystery and heroism. Personally I felt like the late 20s/early 30s characters were pretty immature and their growth was slow and sometimes too surface level? I also thought it was odd how many single people/ widows were in this town. In fact, now that I think about it, there were no married characters in the book. There is growth (gratefully!) and the story does resolve in a pleasing yet very predictable manner so that's nice. I didn't feel like it was a waste of time, but I'll never reread it and it won't make any favorite books list of mine. (3 stars)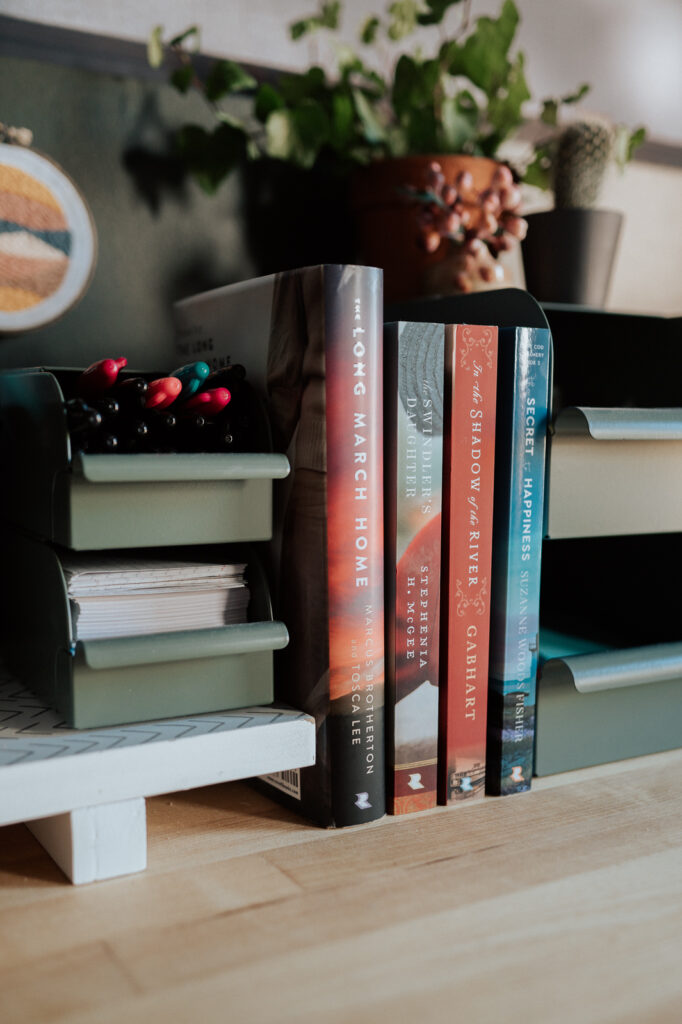 Another great month and this is only part #1. Next year I'm going to have to give myself a bigger goal – 23 books is far too easy! Make sure we're friends on Goodreads & tell me what I should read next!