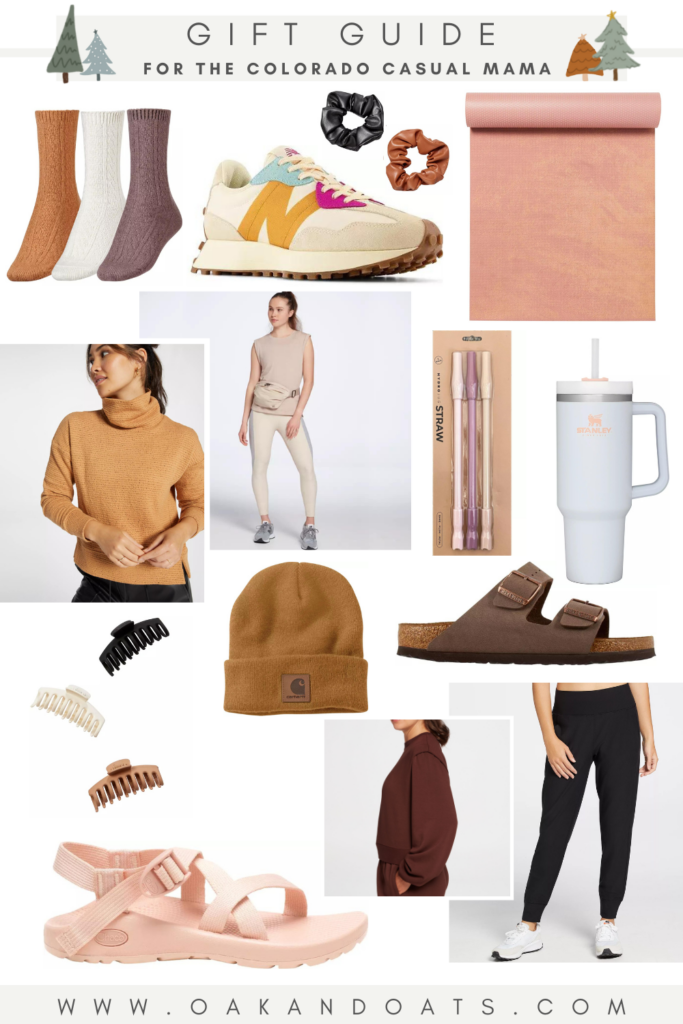 Cable Knit Socks – $16 || New Balance Tennis Shoe – $100 || Faux Leather Scrunchies – $12 || Yoga Mat – $50 || Funnel Neck Sweater – $65 || Sling Bag – $30 || Straw Pack – $10 || Stanley 40 oz. Adventure Quencher Tumbler – $40 || Claw Clips – $15 || Carhartt Knit Beanie – $25 || Birkenstocks – $110 || Monochrome Desert Rose Chacos – $99 || Extended Shoulder Pullover – $11 (on sale from $60!!) || LustraLux Jogger Pant – $80
One thing I love about Christmas is the shopping. Not in the traditional sense of wandering around stores and malls leisurely buying all the things, but in a budget, plan, find the perfect gift kind of way. I love making lists of who I'm buying for with a thought out budget (so that I don't feel stressed about money) and ideas for what will be a gift that will give that person specifically JOY this season. I think that is one of the reasons I love making gift guides so much! I love brainstorming gift ideas for an individual person and then ordering (because I shop online! haha) one that fits the theme, the budget, and the person!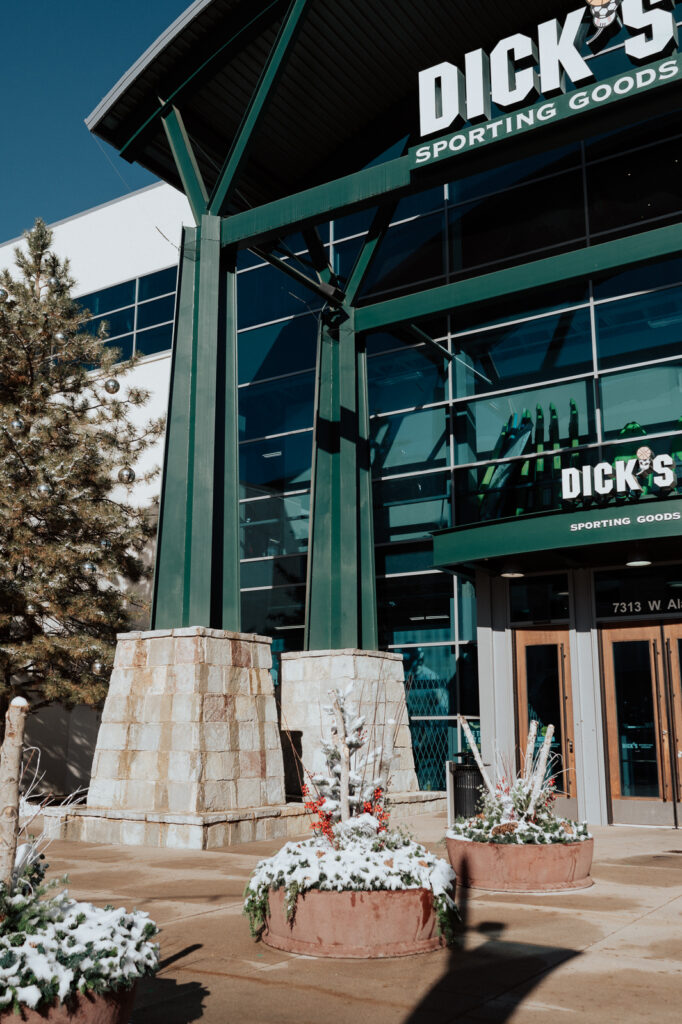 The gift guide for the Colorado Casual Mama is me. Surprise! But it is also lots of my friends (I'm talking about you Megan 😉 ), so a list like this is easy to put together. In fact, all of these things I found at Dick's Sporting Goods which is a great place to buy gifts for the Colorado (or the "likes Colorado" ) mama! I own nearly everything on this list – the socks are the coziest in the world, the funnel neck sweater pairs so well with the jogger pants, the Stanley Mug holds all the water AND has a handle, the sling bag (aka fanny pack) is my go to purse, the Carhartt monochrome beanie looks cute with everything (even on my daughter!), and the monochrome Chacos are my favorite pair of Chacos that I have ever owned.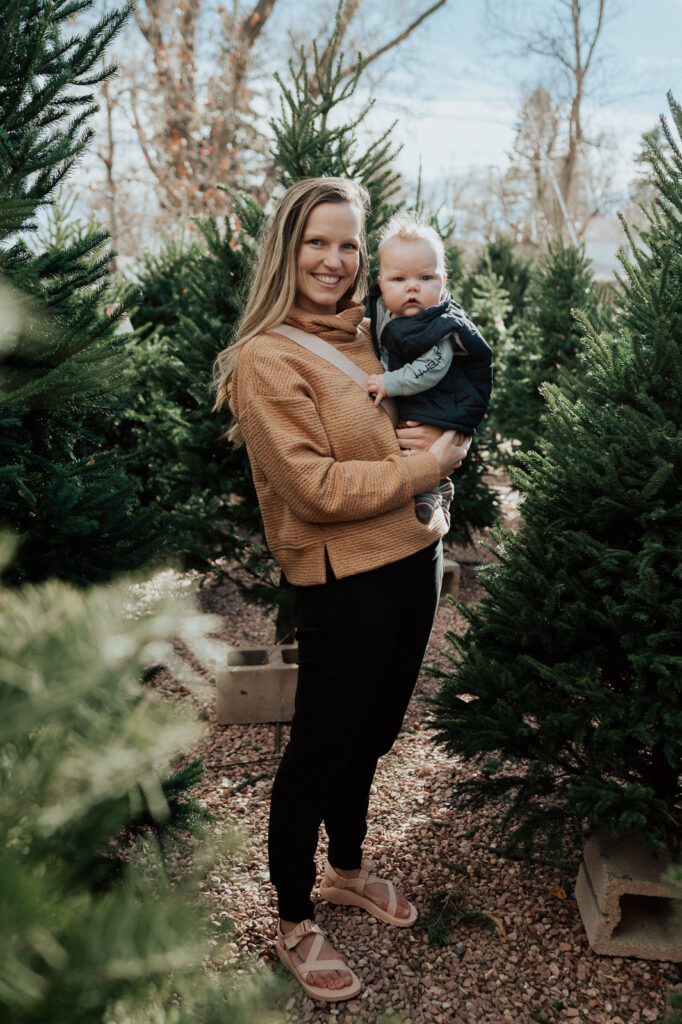 If you have a Colorado casual mama on your list, one of these things are sure to do the job! Happy shopping!
PS: I'll be doing a couple other gift guides this year! Let me know if you have a specific one you are looking for and I can see if I can get it in the line up!