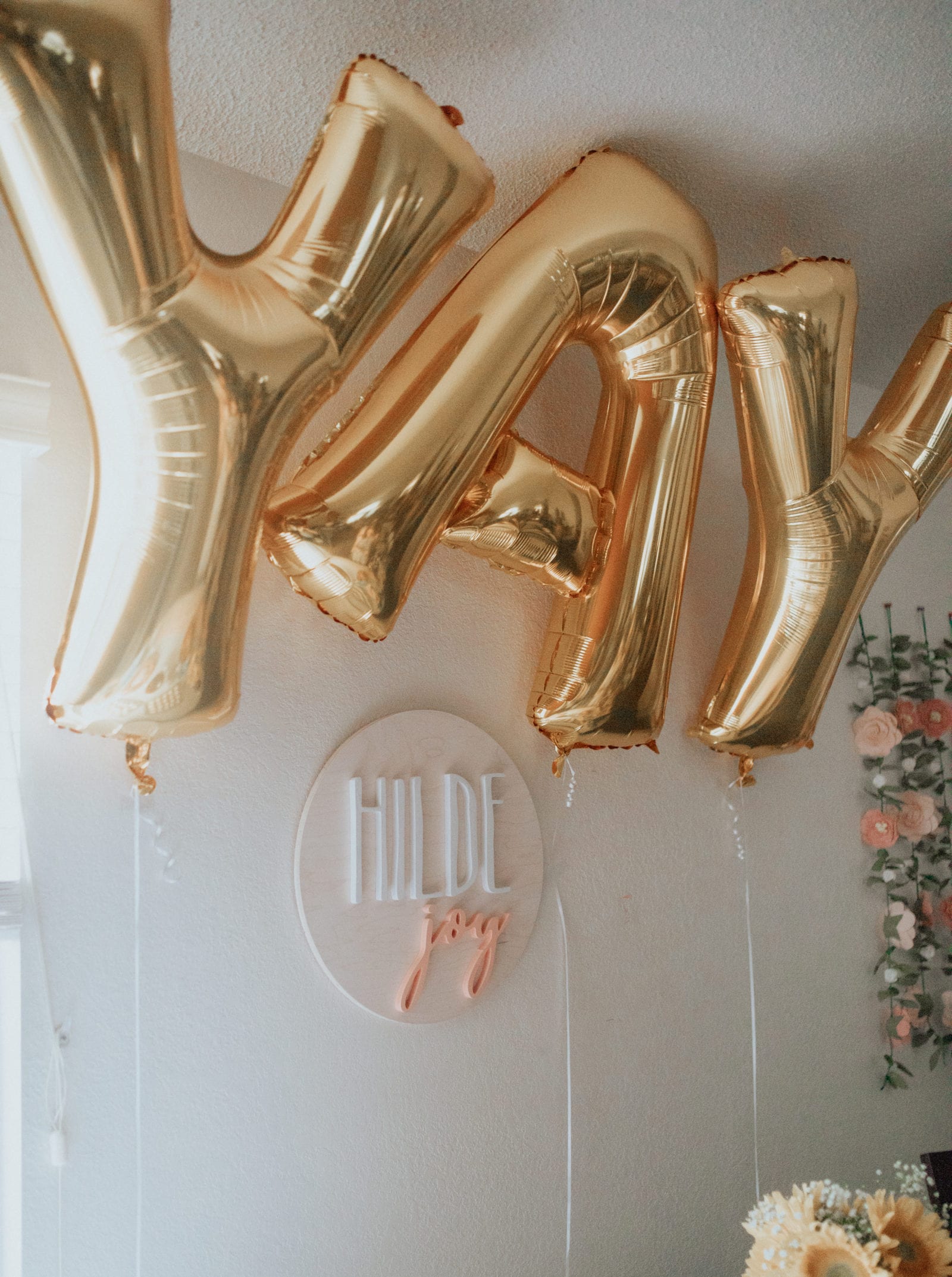 Hilde is currently napping and I am working on several blog posts (like I have a string of tabs open right now!) I started cleaning up my old posts to help SEO and make things look nice which I try to do occasionally and always turns into a rabbit hole of posts – nine years of blogging results in tons of old content! Some I delete, some I fix, and some I leave as a testament of how much I have grown 😉
But this isn't about that, this is about the fact that I found a draft post from Hilde's baby shower that I NEVER posted! Um, hello Beth. You've got an 8 month old sleeping in the room above you. How have you taken so long to get these photos up?! Don't worry, the time is now! Less than a year later (at least I have that going for me) here is Hilde's sweet baby shower!
My family and friends are the best. I ended up having two baby showers (and several other smaller lunches with friends) filled with lovely ladies who wanted to shower our girl with love. At the end of each one I would come home and tell Bruce how loved and celebrated I felt. Hilde came into this world so loved and celebrated by so many before we even had a chance to meet her. In a way I feel like I am cheating by putting this post up after knowing her for 8 beautiful months. I felt (and still feel) so blessed to be her mother and blessed that the Lord has surrounded me with such a great community.
My sisters both live out of state and flew in to attend my family shower – I could have cried (and I did!) When my mom and my mother-in-law were planning the shower, they asked if there were any "musts" and all I could think of was my sisters. I just wanted my sisters there. Growing up we shared a room and shared our lives. Every milestone was celebrated together. As we have grown and gotten married – we don't get to see each other like we used to. But this was a big milestone in my life and having them here for this was more than I could imagine.
I really wanted photos from this party to remember it but thought that having Bruce tag along to take photos wouldn't really end up how we wanted. He would get stuck in too many conversations because he was about to have a baby just as much as I was! So we had my friend Ashlee of Ashlee Kay Photography take photos for us! Best decision ever. I love that this celebration was captured in time and now will be able to live on on my blog!