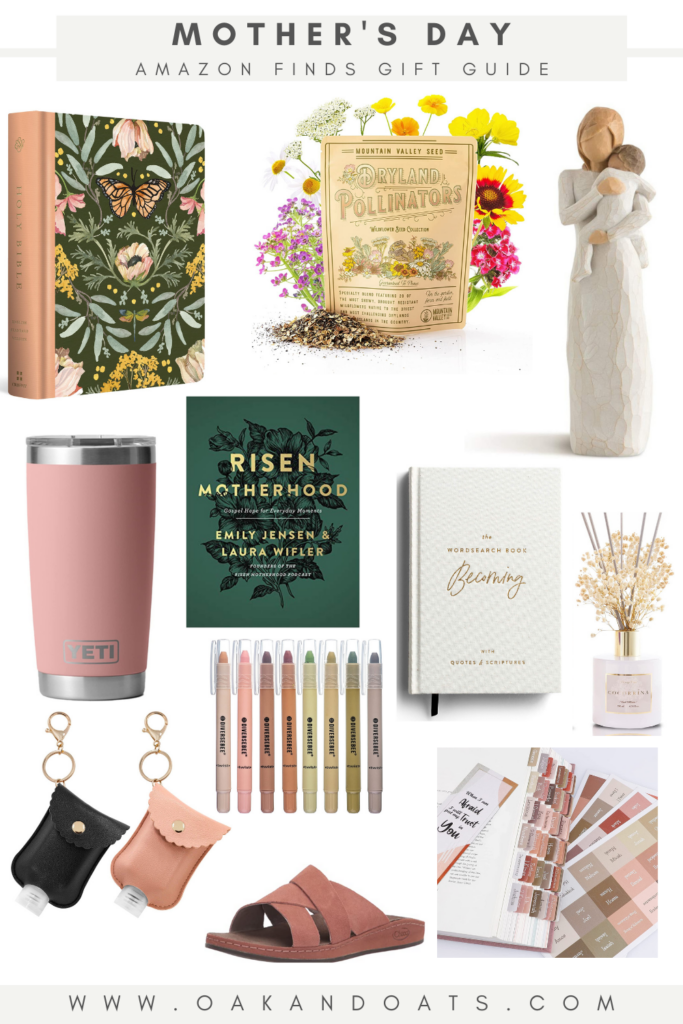 ESV Study Bible – $34 || Wildflower Seeds – $13 || Willow Tree Child of my Heart – $44 || Yeti Mug – $35 || Risen Motherhood – $14 || The Wordsearch Book – $17 || Reed Diffuser – $18 || Hand Sanitizer Key Chain – $11 || Bible Highlighters & Pens – $10 || Chaco Women's Slide Sandal – $85 || Bible Tabs – $18
Mother's Day is coming up!! Which also means my birthday! I'll be…. thirty four I think? Haha. But really, I always thought it was silly how you could ever forget how old you are but when you brain is filled with other things (like all your children's birthdates, to-do lists, Office quotes, budgets, and bills) 😉
I cannot help but make a Mother's Day Gift Guide that is filled with some of my favorite things. I mean, I am a mom and I am the one who writes this blog! These are some sweet and practical gifts I think almost any mama would love to open on Sunday!
I also cannot even with the Willow Tree Mama things. Maybe it is my age or this pregnancy, but I want one for all my babies!
Check out more ideas for Mama here on my Amazon List!