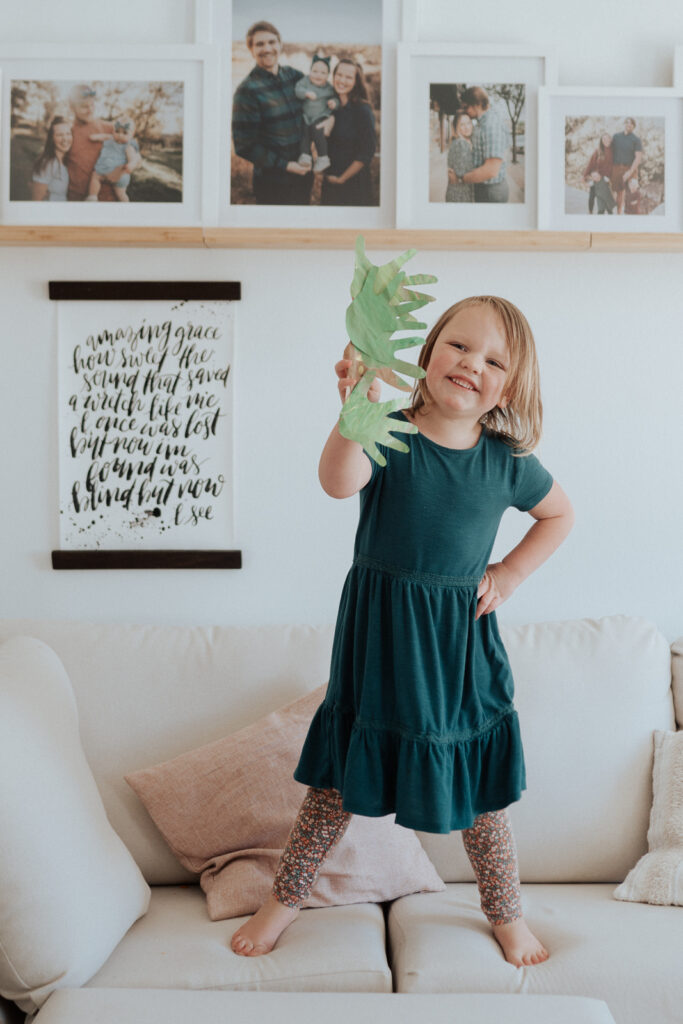 As a mom of toddlers, I am always thinking of and searching for little activities to fill our days. Crafting is one of those sweet spots for us. Nearly every day we have creative time whether it is just water colors & coloring sheets, markers and construction paper, or glue projects with the junk art box (tp rolls, packing paper from packages, art scraps, oatmeal boxes, and other random things for crafting.) But I also love to craft intentionally with the seasons, the holidays, and the events of the Church calendar.
This year for Easter we did a Countdown to Easter calendar and we added little activities and crafts into each of the days. For Palm Sunday we made handprint palm leaves. I got the idea from church when Hilde came back from Sunday school with green handprints making a palm leaf!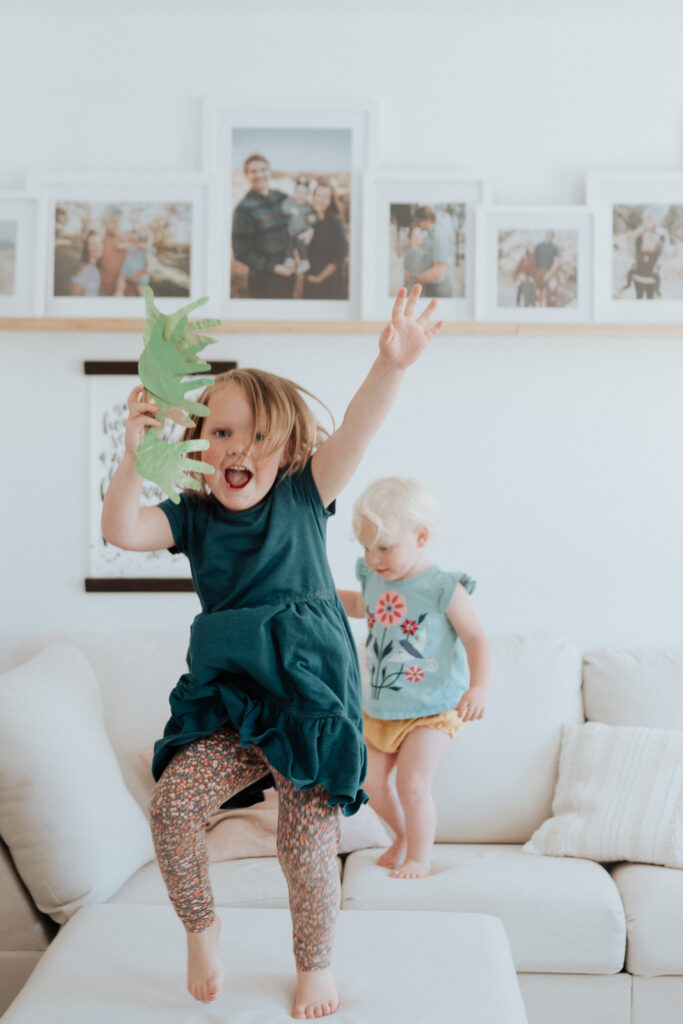 This is another one of my two part crafts (I often break our crafts into two parts typically to let paint or glue dry but also to keep our crafts to toddler approved attention spans) but you can easily change this to finish them in one sitting.
And I wish these photos had sound bites so that you could hear the girls cheering "Hosanna!" as they jumped around the room and waved their palm branches! It was such a fun and easy craft and a great way to learn about Palm Sunday together.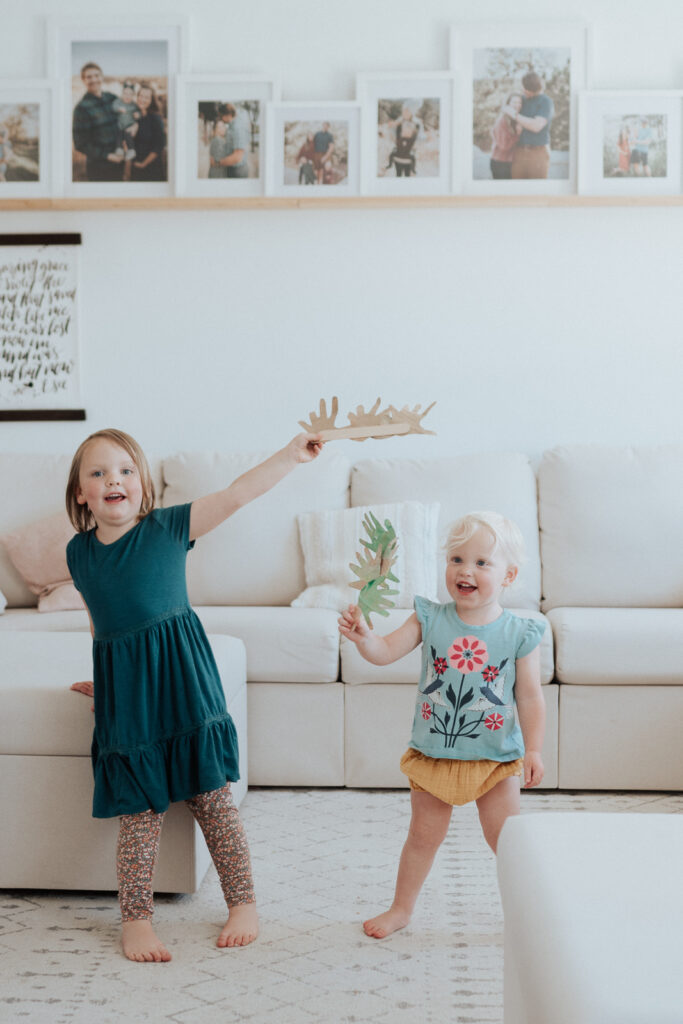 Supplies
Butcher Paper (or any kind of paper to paint on) I used some that came in an amazon package that week!
Scissors
Pen or Pencil for tracing
Hot Glue Gun (we use this toddler one with "cool glue")
*Use Green Paper if you want to skip the painting portion.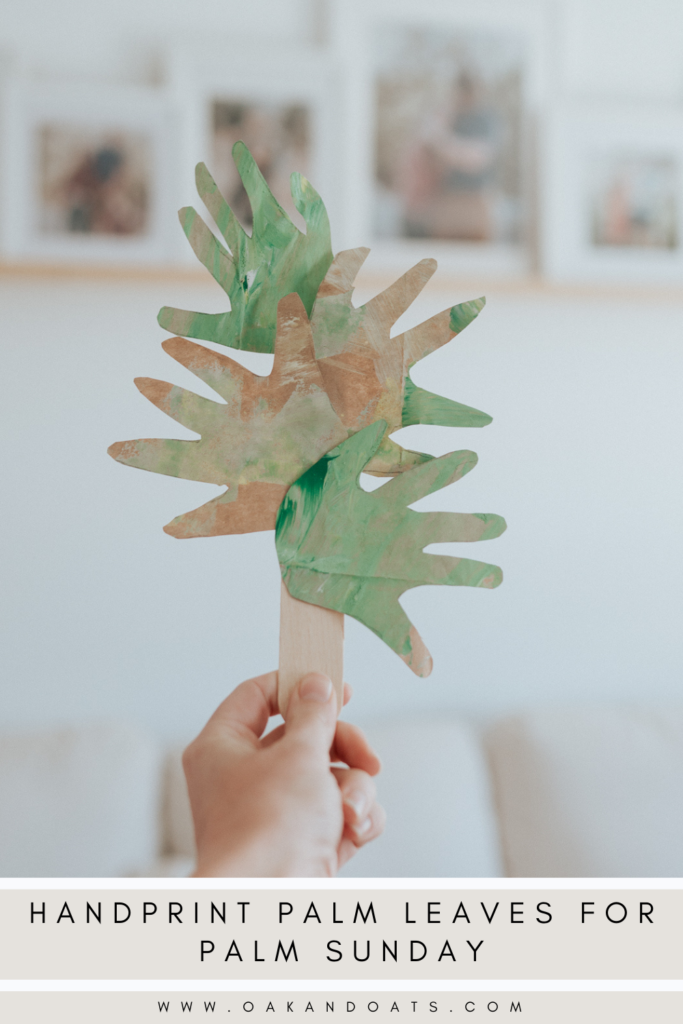 How To
1. Create painting stations with the paper and paint. I love to use paper plates to create personal pallets for the girls. Since we are making palm leaves, I gave them white, green, and yellow paint.
2. Paint until they are done and let dry.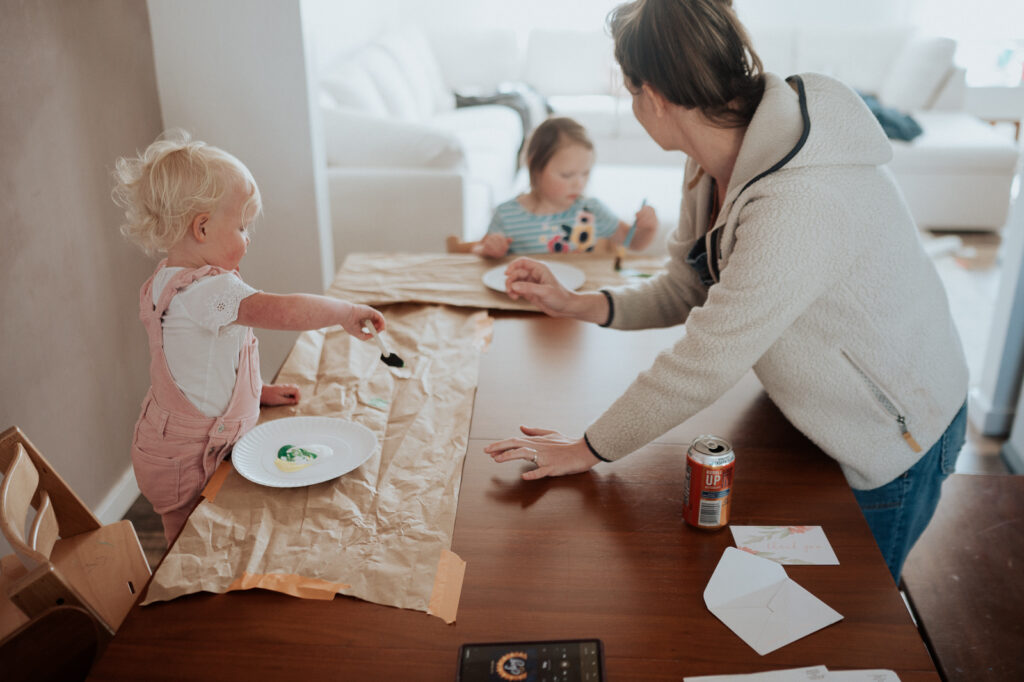 3. Trace handprints onto the paper. I did both hands twice to create four leaves.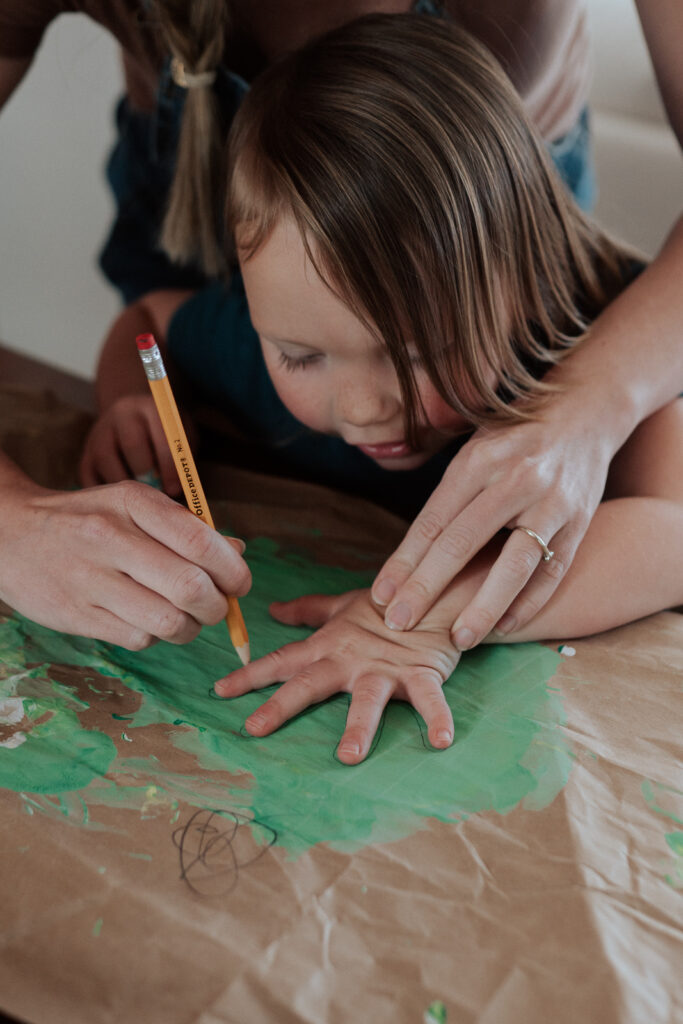 4. Cut hands out.
5. Glue hands to craft sticks.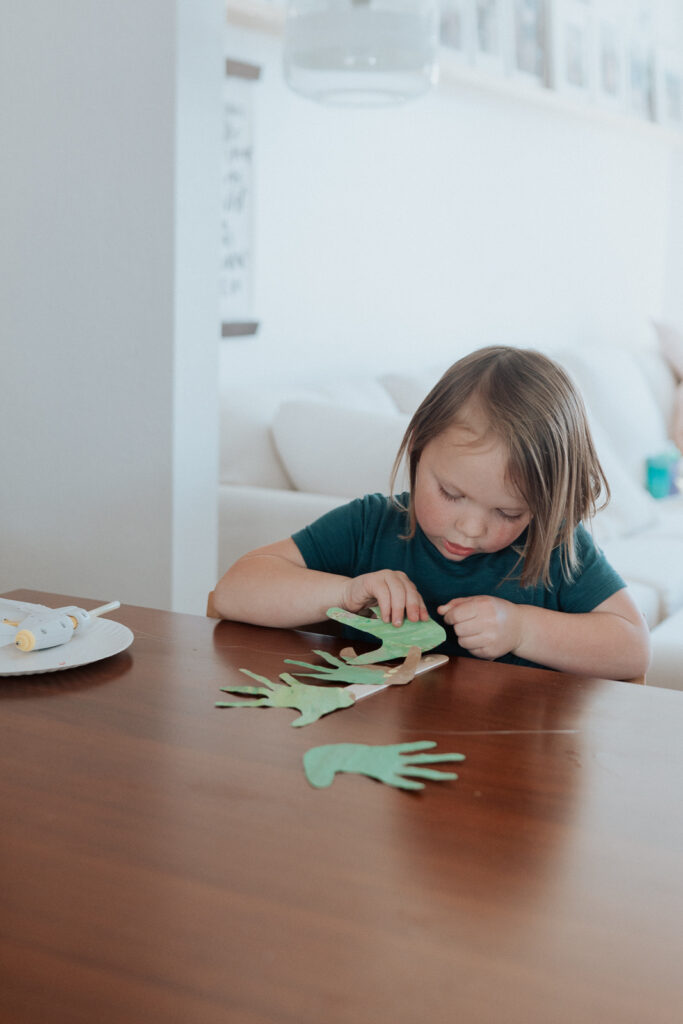 6. Wave your palm leaves around and shout Hosanna!